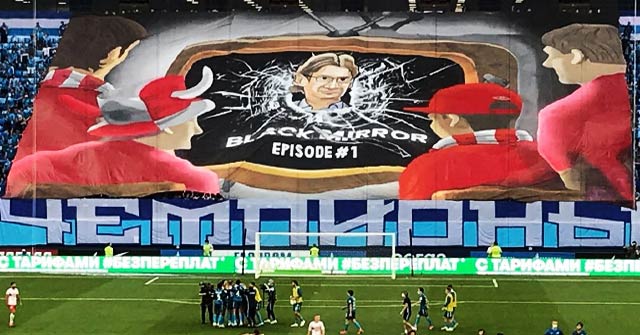 Russia: Cup 1/2 Final
"We are the Champions" display by Zenit fans at the Cup Semi-final game vs Spartak Moscow - Zenit won the Russian league. Now they also won the game against Spartak and will play Final against Khimki.
After the victory Zenit ultras showed a second banner, one inspired by the Black Mirror series and one to 'troll' the relations between Spartak fans and their club owner Leonid Fedun.
Photos: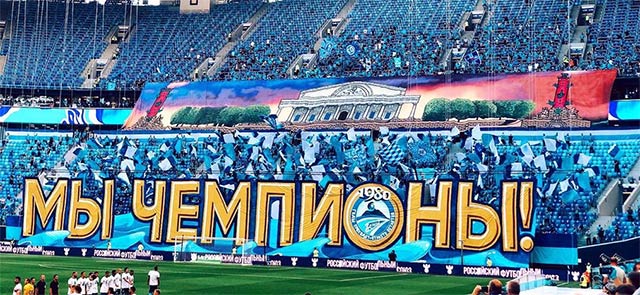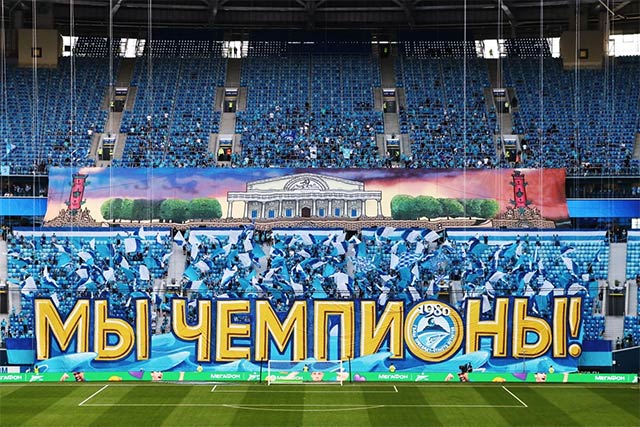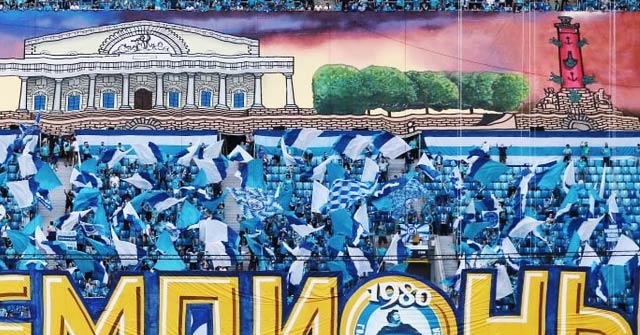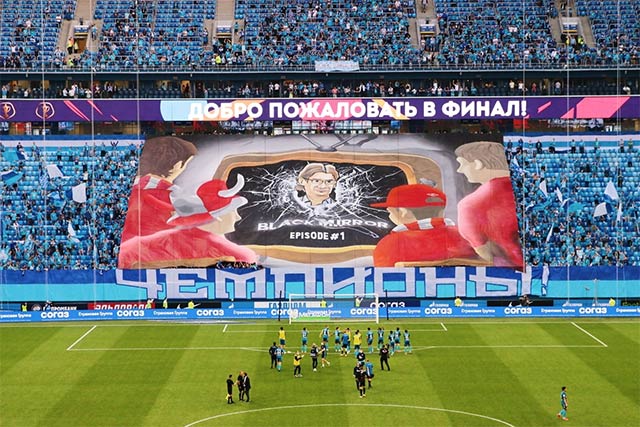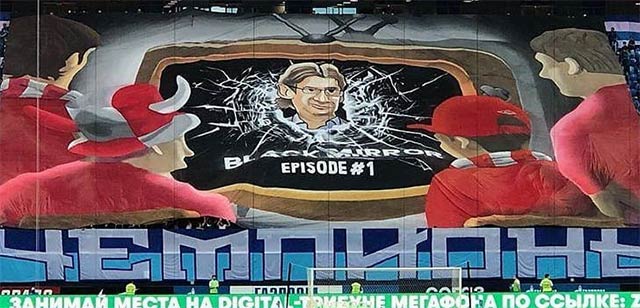 Video:
Source: Landscrona