Ajax fans protest against UEFA.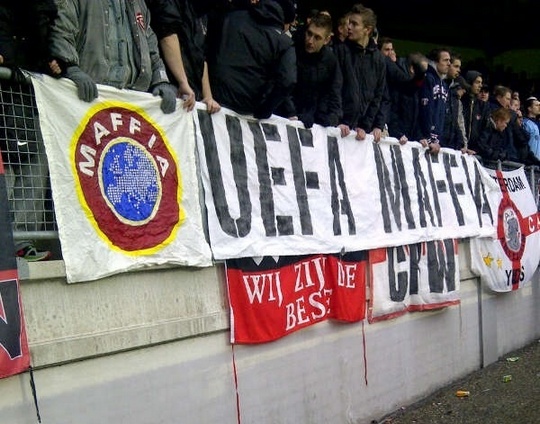 After last round of Champions League Ajax fans got really angry on UEFA. They played home against Real Madrid, and Lyon played away in Zagreb against Dinamo. They were on 2nd place with 3 more points than Lyon and much better goal difference (Ajax +3, Lyon -4). And what seems to be unbelievable, happened! Ajax lost home 0-3, and Lyon won in Zagreb 1-7. Lyon goes to second stage. Miracles and results like these happens in football, but Ajax fans don't believe this was coincidence. In Amsterdam refree didn't admitted 2 clear goals for Ajax, and in Zagreb on half-time was 1:1, Lyon scored 6 goals in second half. Strange...

On last match, Ajax fans threw 20 balls with their stickers on the pitch and showed banners against UEFA ("Today we play the ball", "Fuck the commerce", "Legalize Pyro", "Pro 14:30", "Stop stadium bans", "Ridiculous ticket prices", "UEFA MAFIA").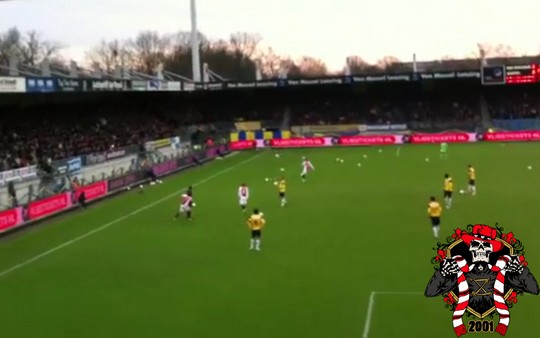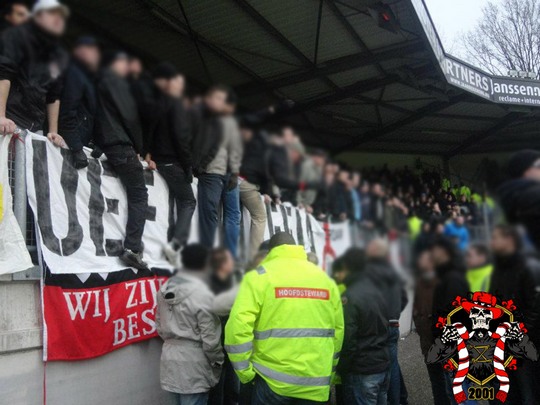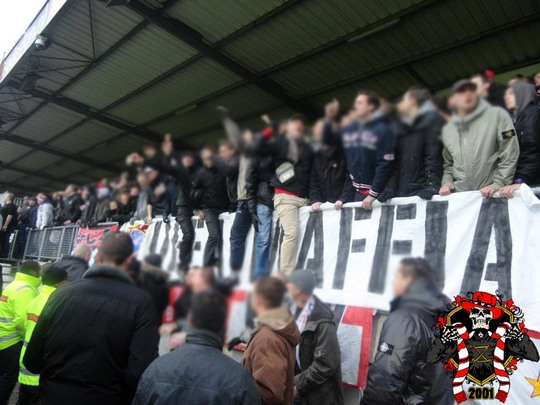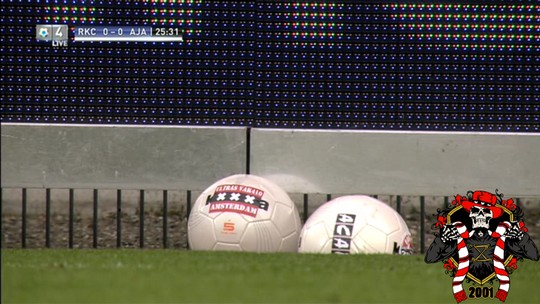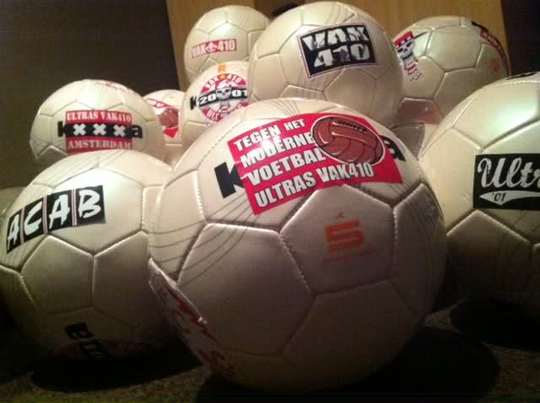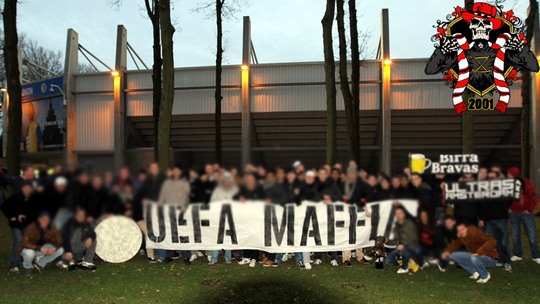 VIDEO:
{dmotion}xmwsp8_ultras-vak410-tegen-het-moderne-voetbal_sport{/dmotion}