Celebrated their club's anniversary.
Celebrated their club anniversary.
Some fans from Union Berlin took the trip to south of Spain to follow their team during a training camp this winter. Banners from Eisern Biker, Hammer Hearts, Wuhle Syndikat, Oranienburger Frösche etc. can be seen, and they even got the pleasure to celebrate their club's anniversary (106 years) with lot of flares and a nice cake.
Photos & Videos: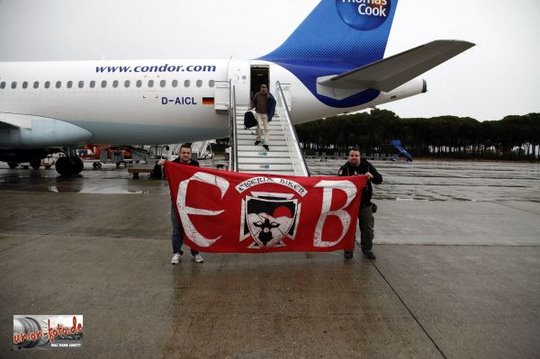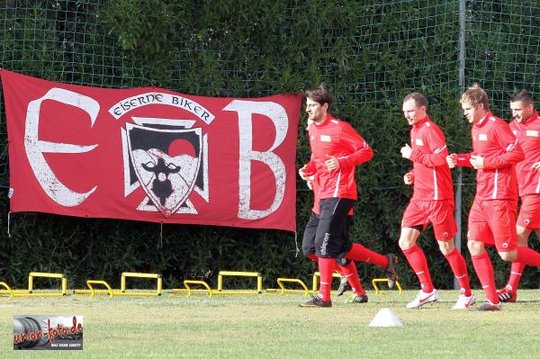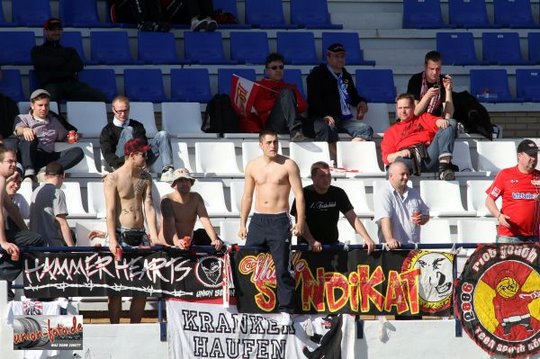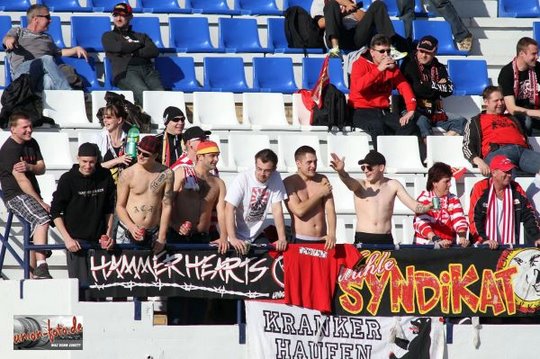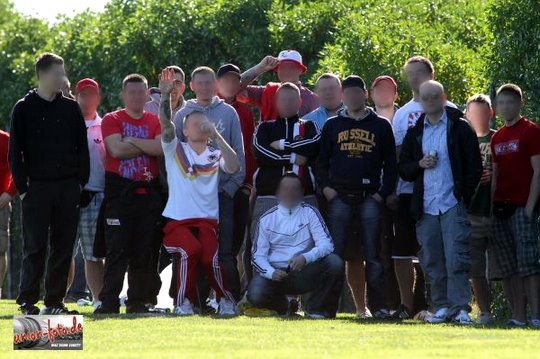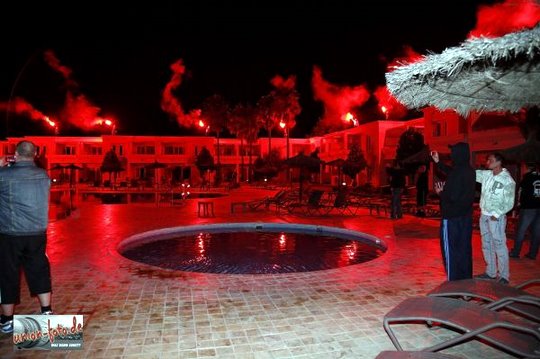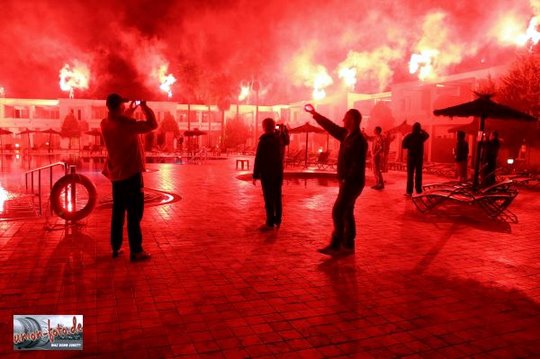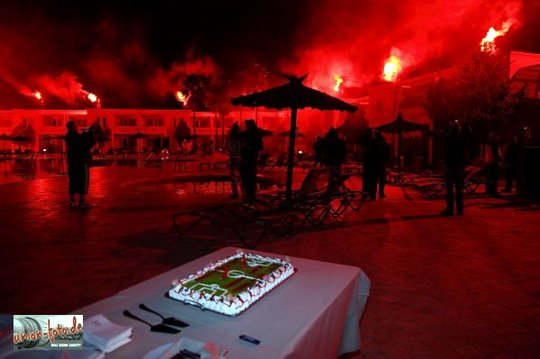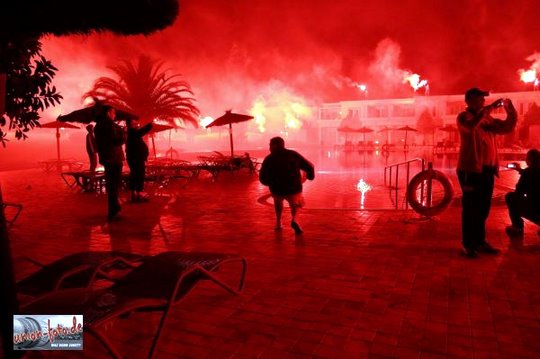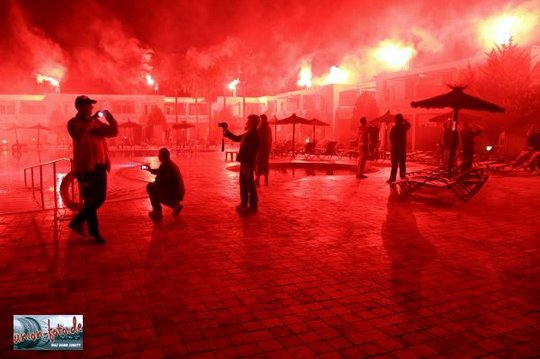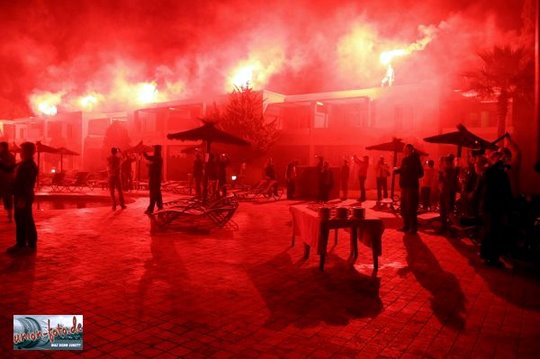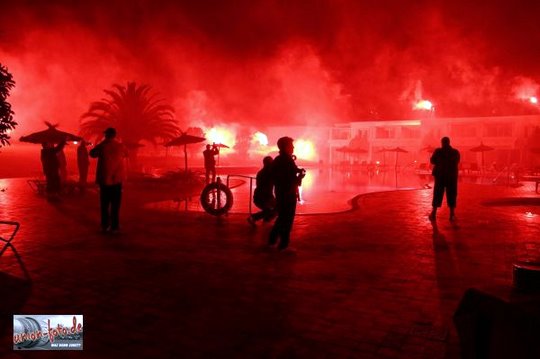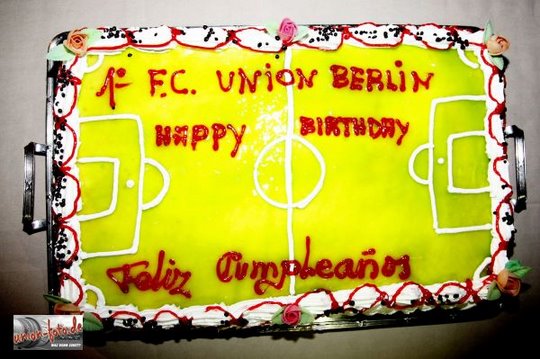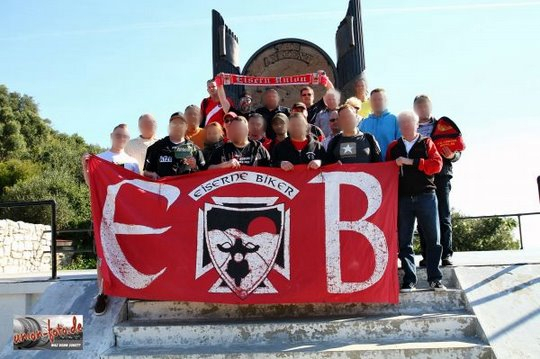 Source: www.union-foto-hupe.de