Turkey: Derby of Izmir
Turkey: Derby of Izmir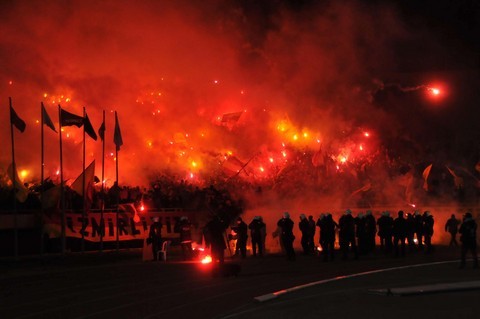 This is the derby between Karsiyaka district and Konak district (Göztepe) in Izmir.
About 24 000 home fans and 2500 away fans.
During the match a strange banner in the Karsiyaka section were held up.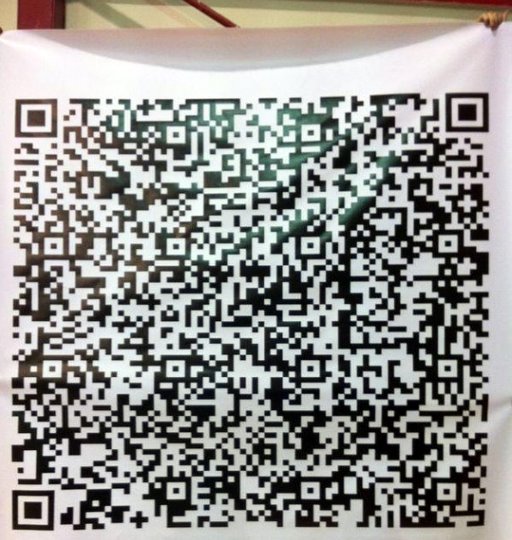 Insulting banners are often confiscated, and to be able to insult their enemy and make sure their banner didn't get confiscated they came up with this idea.

They prepared a QR code banner. Inevitably, the banner was immediately scanned on the phones of scores of curious supporters of opposing team Goztepe. The recipients were directed to a website, which was nicely described by OTP reader Ulas Gursat as being "full of bad words to Goztepe fans".
The code takes you to some text calling Goztepe fans sons of bitches in a variety of languages.
Photos & Videos of Karşıyaka: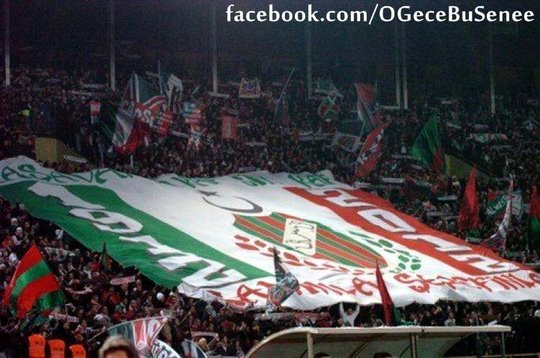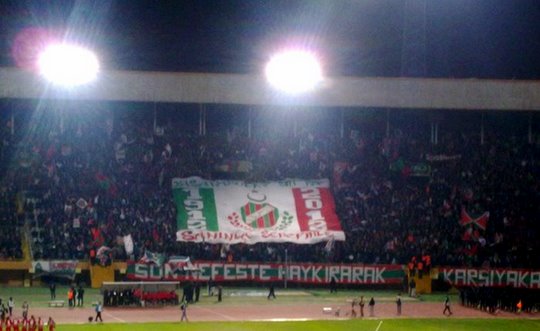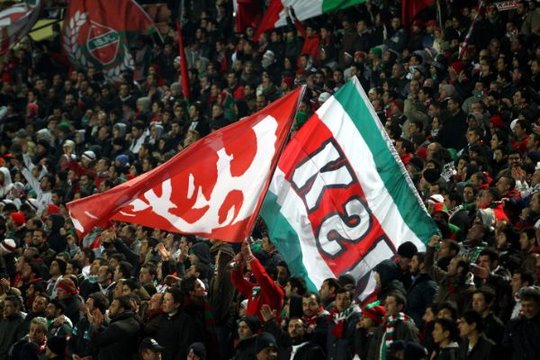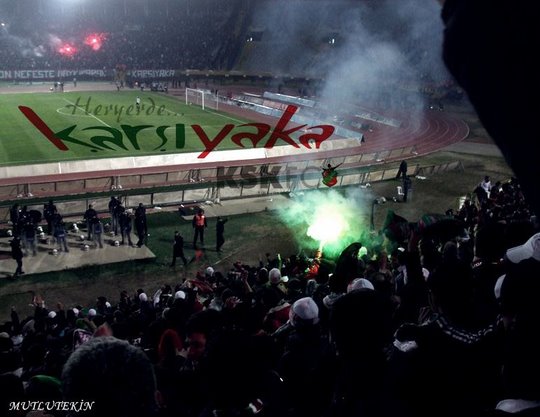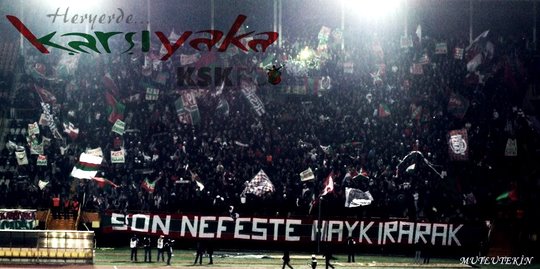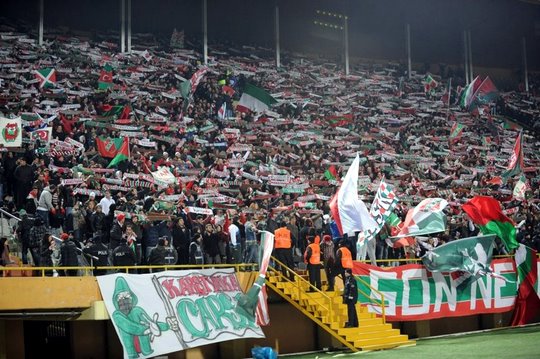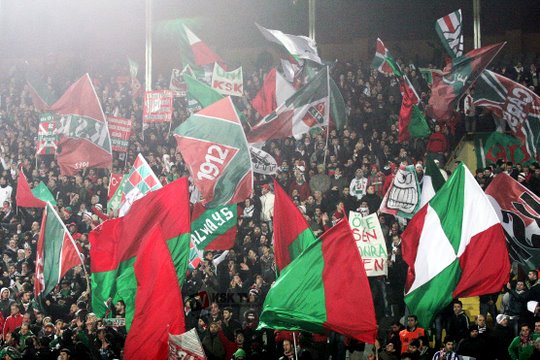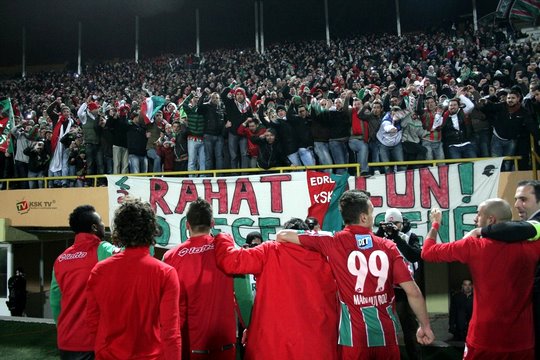 Photos & videos of Göztepe: