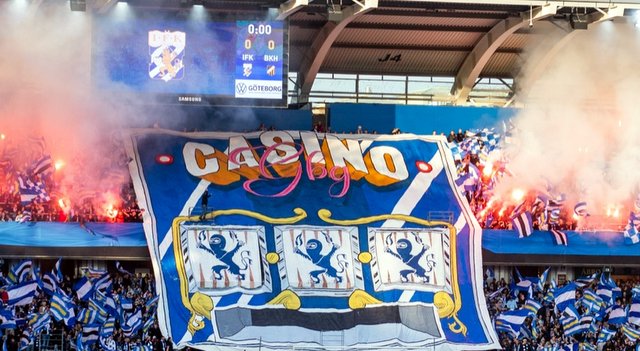 Sweden: Original choreo by IFK!
Derby in Göteborg! Home fans with original caosino-choreography (watch video below).
This small unknown club Häcken became champions of the 2022 season after they defeated IFK with 4 goals in this match. It's the first time in Häckens history they win the league. Frustrated hooligans of IFK said they would attack if any away fans tried to invade the pitch for celebration.
Photos: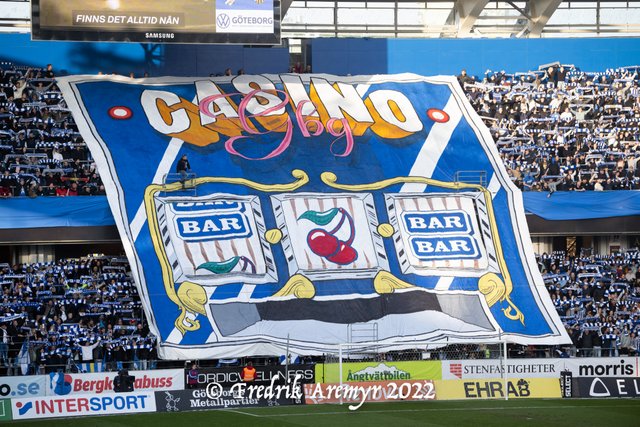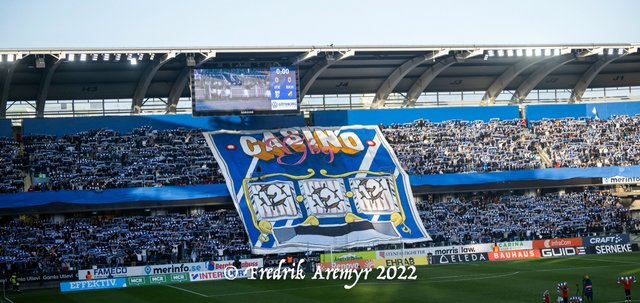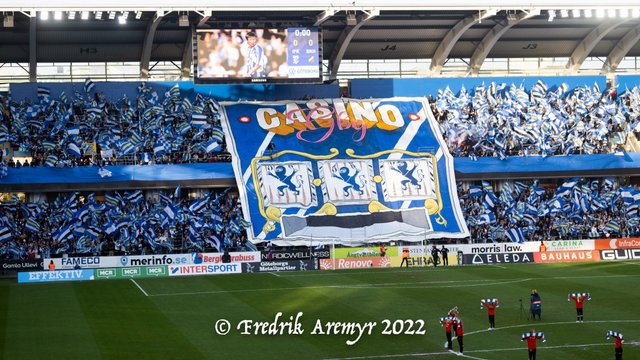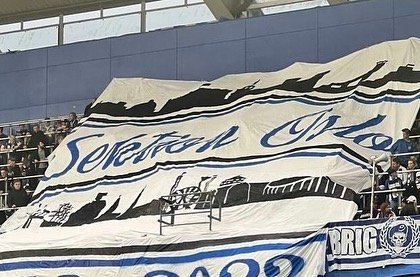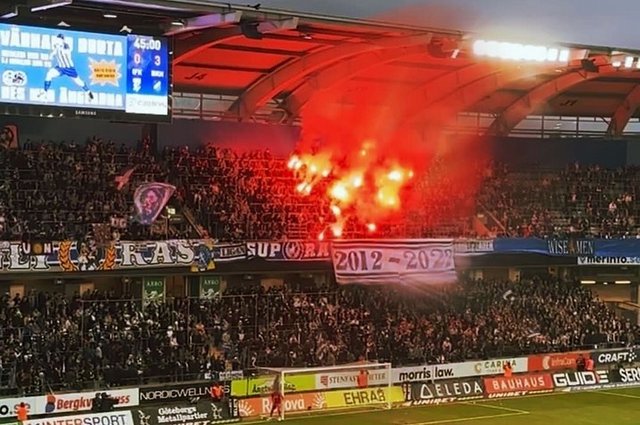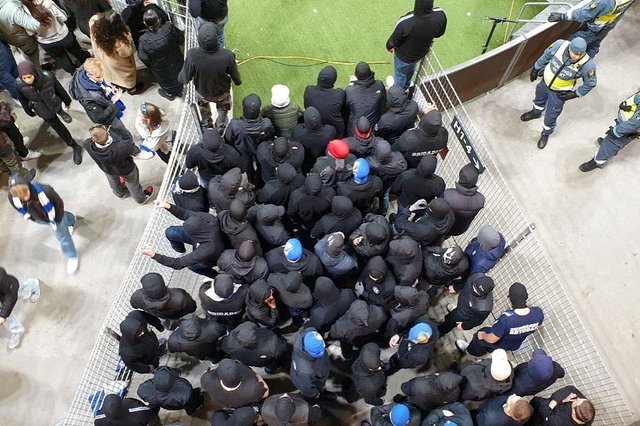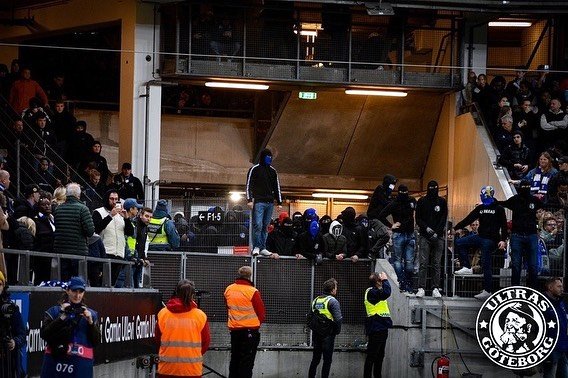 Häcken: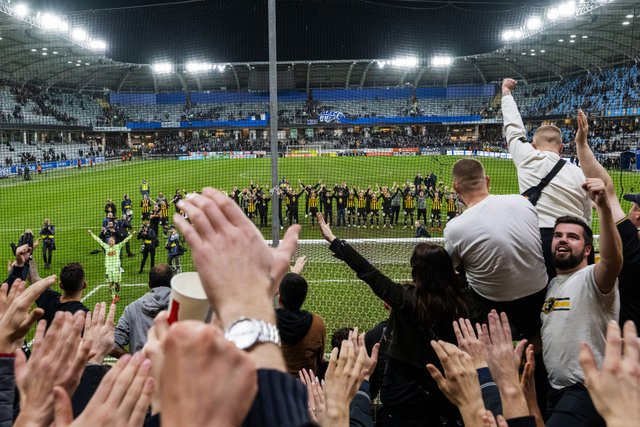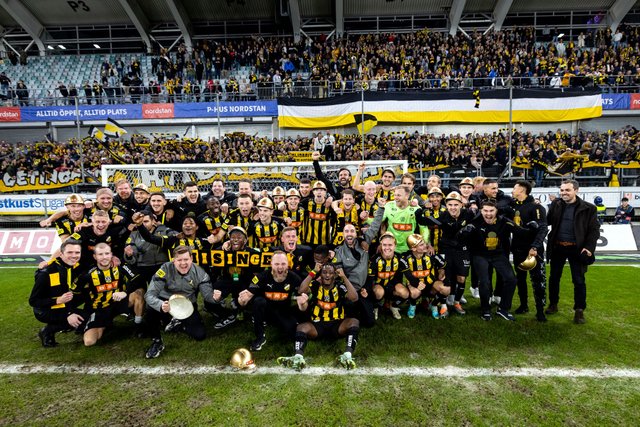 VIDEOS:
Source: supporterklubbenanglarna