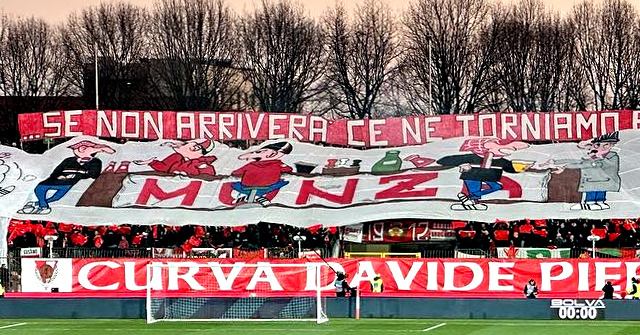 Italy: Andy Capp-inspired tifo
At the start of the Monza - Milan match, the Curva Davide Pieri unveiled an Andy Capp-inspired tifo with a message (roughly translated, with possible minor inaccuracies) that read: '... If doesn't come, we'll go back to the bar!!!'.
Additionally, there was a full away sector as expected, given the short distance between Monza and Milan, which is just over 10km.
Monza: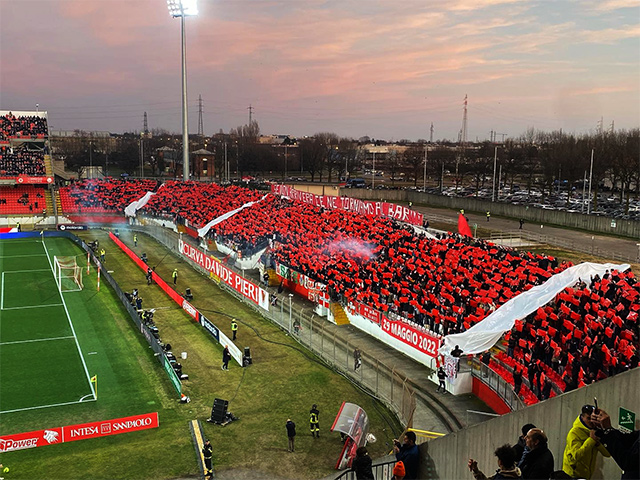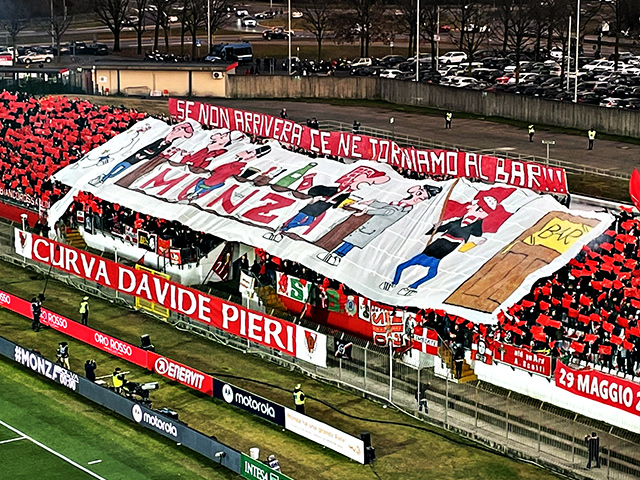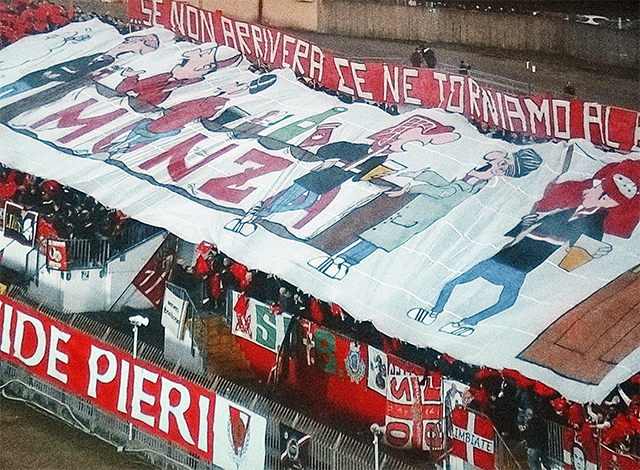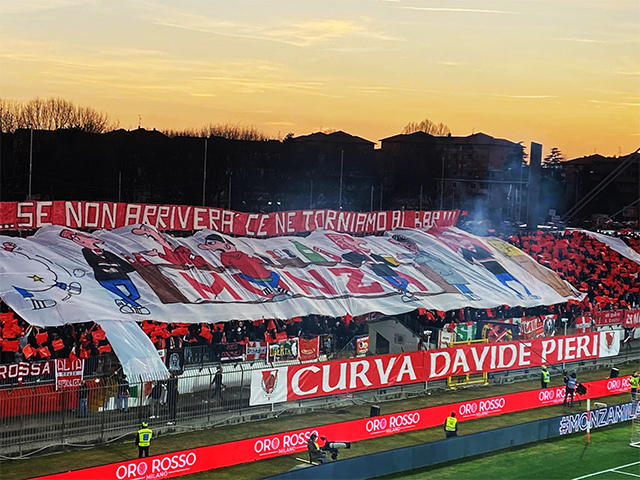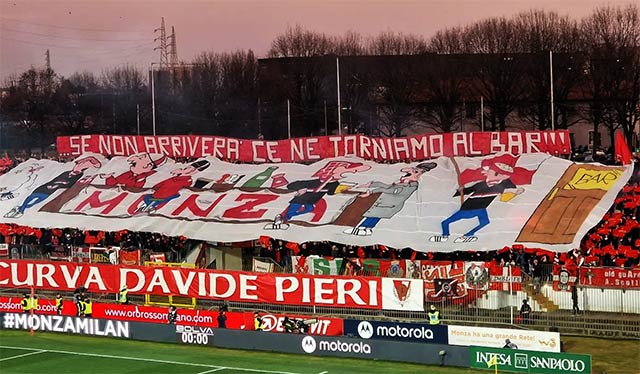 Milan: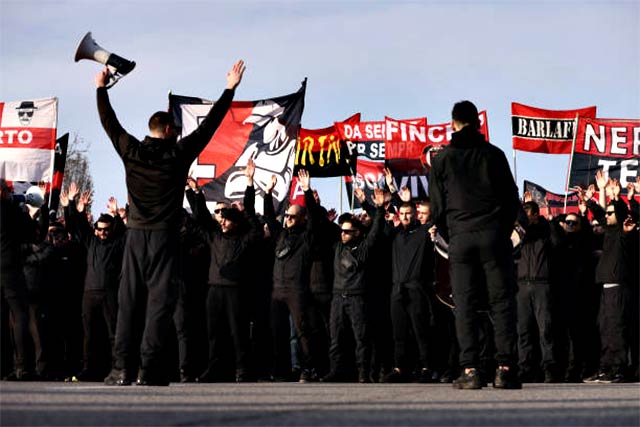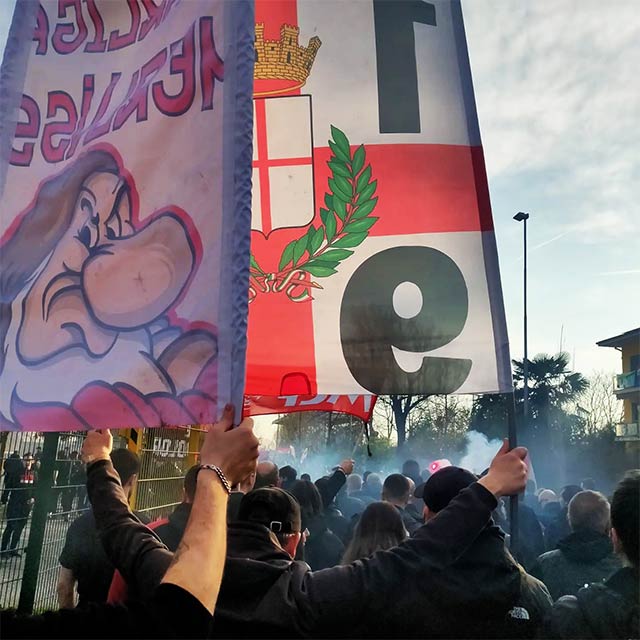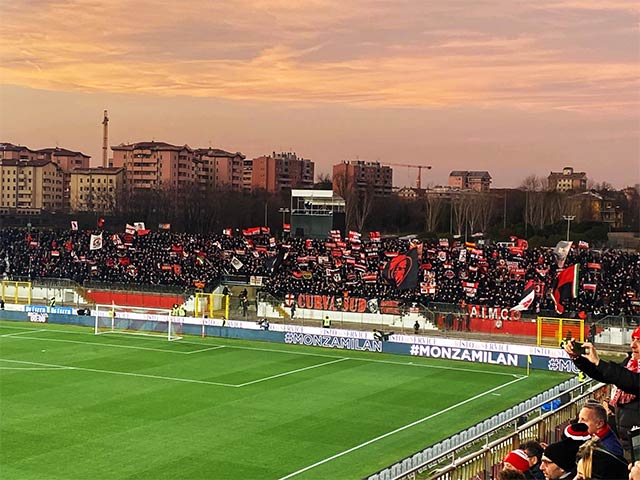 Bonus: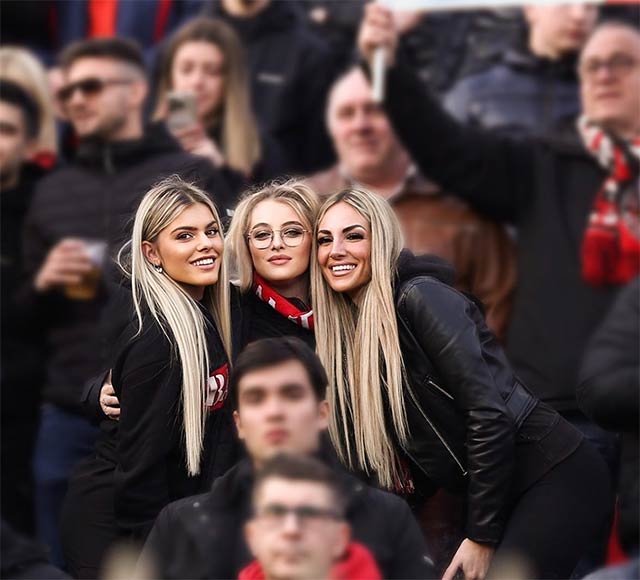 All photos are published for informational purposes and are copyrighted to their respective owners.