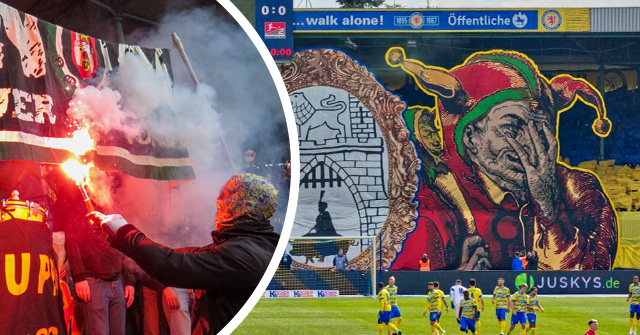 Germany: The Lower Saxony derby
The Lower Saxony derby between Braunschweig and Hannover 96 took place in the sold-out Eintracht Stadium. The game started with a choreography by the Eintracht fans, who later displayed a stolen fence flag.
The tifo display of Eintracht had the message "Even the high horse you're on, don't hide who you really are," inspired by Till Eulenspiegel, a legendary prankster in German folklore.
In the eighth minute of the game, the derby was briefly interrupted due to a rocket fired from the guest block onto the field. Moreover, pyrotechnics were thrown onto the field and home stands from the guest block.
Before that, smoke in the yellow and blue club colors of Eintracht Braunschweig was seen in the away sector where Hannover 96 fans were seated. This was due to the action of the home fans, who set up the pyrotechnics before the match and activated them remotely.
In the first half, the Ultras from Eintracht Braunschweig displayed banners on the south curve that read, "Wait, just wait a while... Who hasn't confessed all these years?" Later, the ultras from Braunschweig burned the "TN 096 - Faithful North" flag from the active fan scene of Hannover 96. The fans used plenty of pyrotechnics throughout the game.
Eintracht Braunschweig: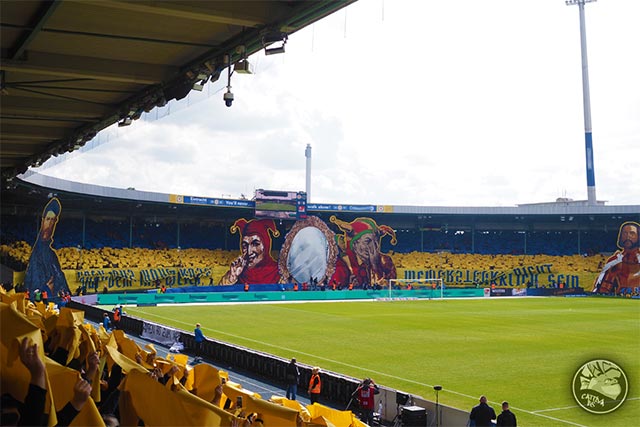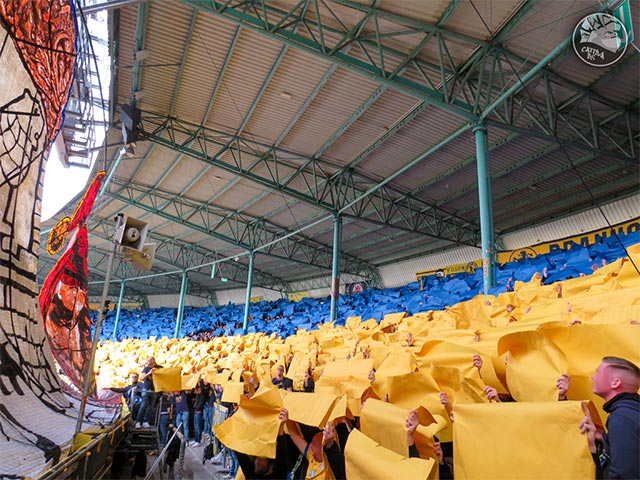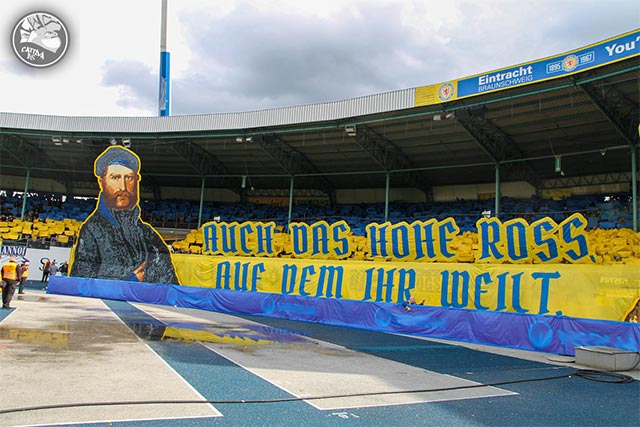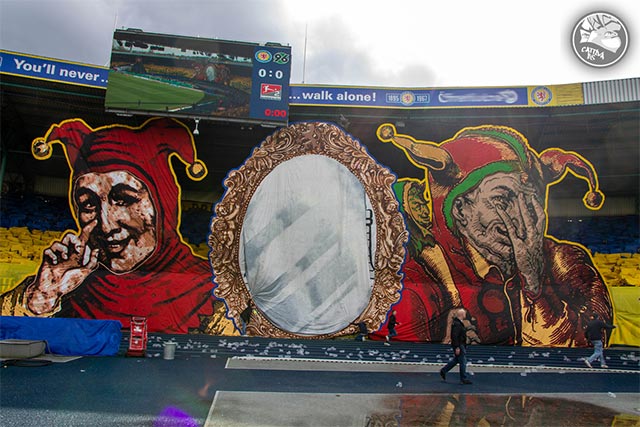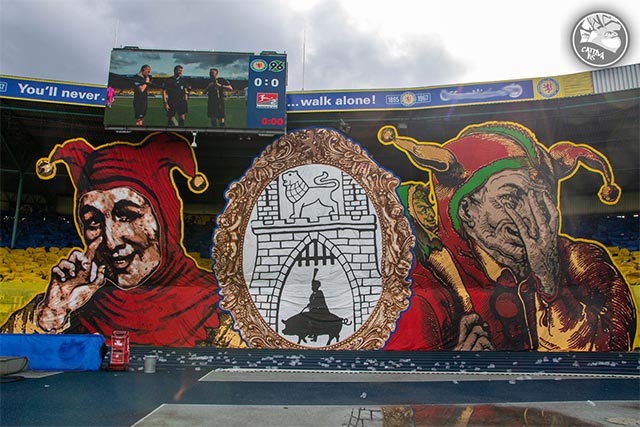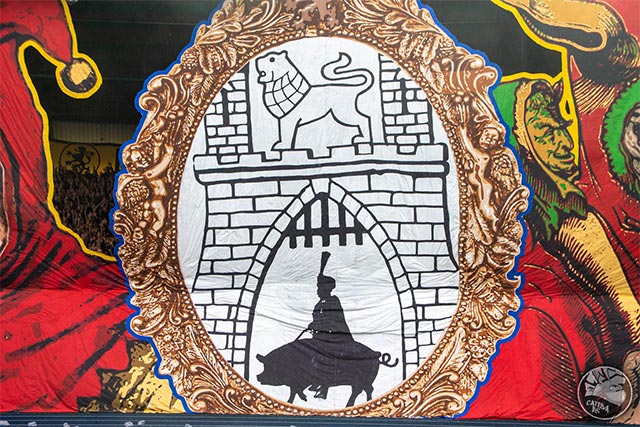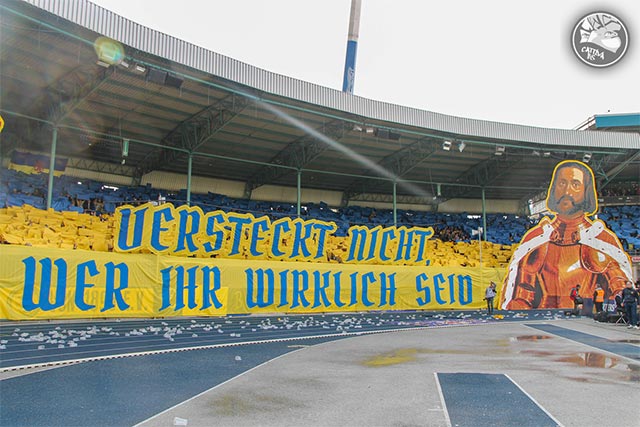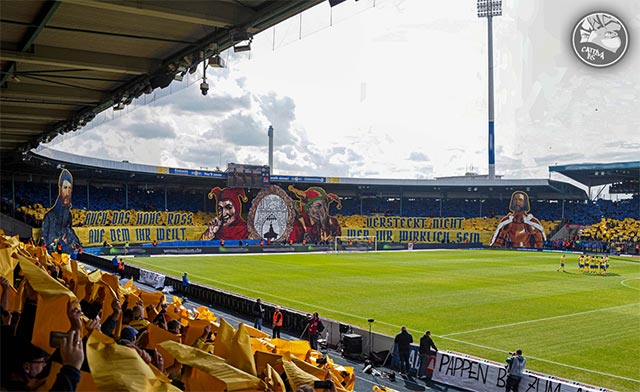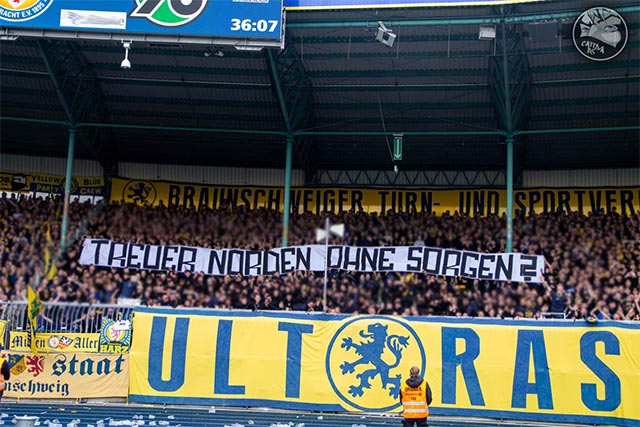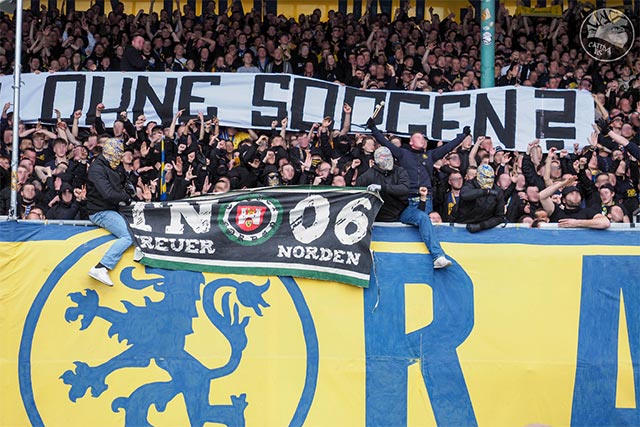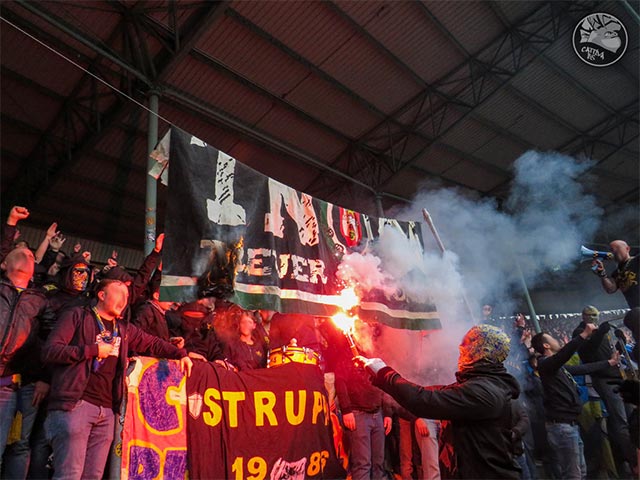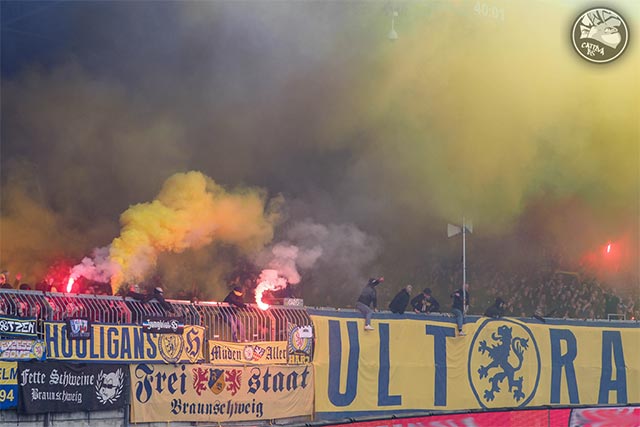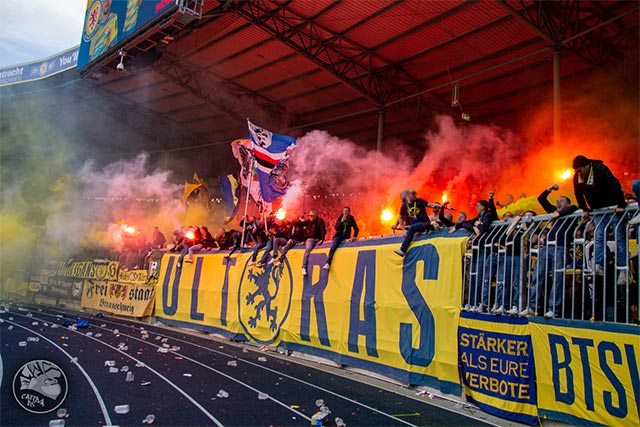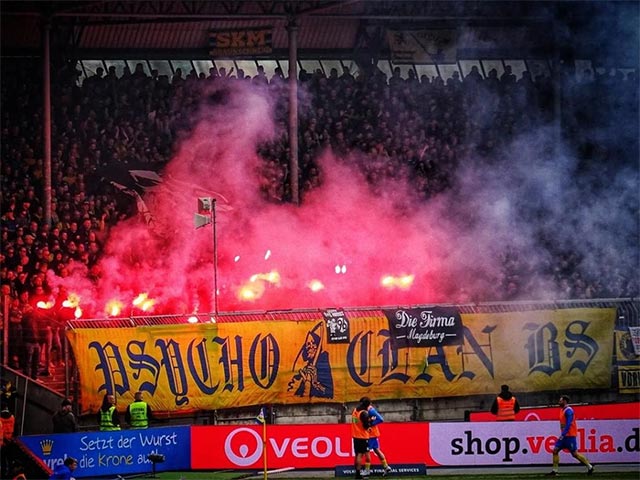 Away block: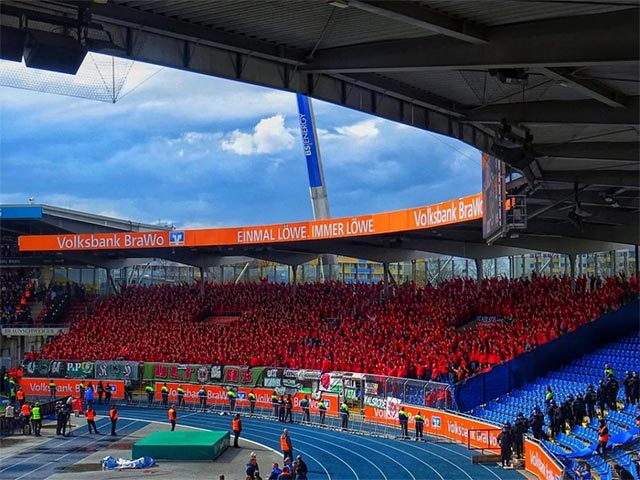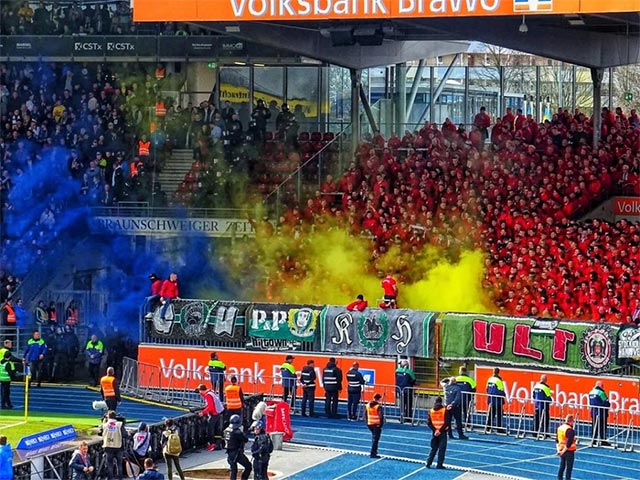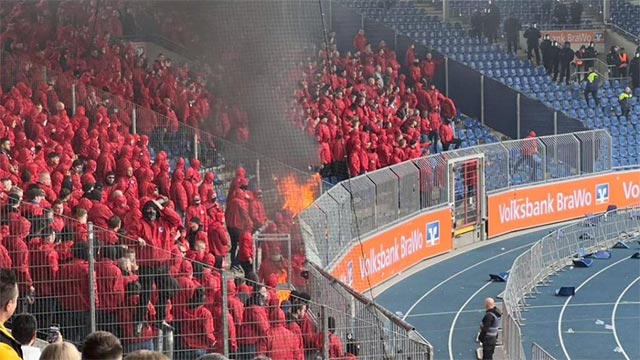 Video:
via: Cattiva Brunswiga, Faszination Fankurve
All photos are published for informational purposes and are copyrighted to their respective owners.