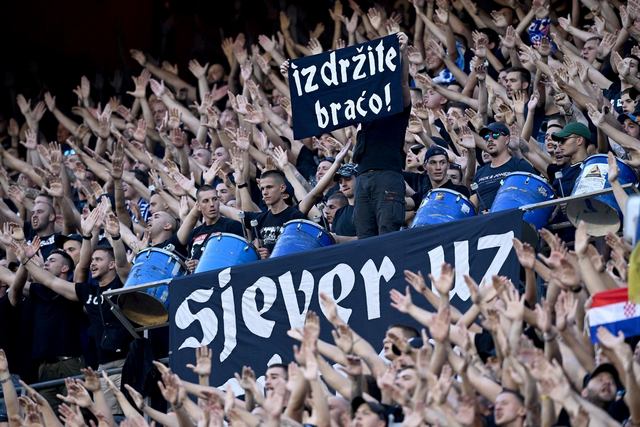 Champions League: Hot game in Zagreb
After the big clashs that occurred last Monday in Athens between the fans of Dinamo and AEK, in which a supporter of AEK lost his life, the first match of the third qualifying round of the UEFA Champions League was played last night at the Maksimir Stadium in Zagreb.
To remind you, UEFA banned away fans from both matches, but the Bad Blue Boys (around 150 of them) still came to Athens in the evening before the match and to the AEK's stadium, where they clashed with AEK fans. Molotov cocktails and flares were thrown, knives were drawn, and ultimately, it all ended tragically with the death of an AEK supporter Michalis (29).
The police arrested 104 individuals, all Dinamo fans, and several Greeks who are supporters of Panathinaikos and are friends with the Bad Blue Boys.
The identity of the person who killed Michalis have not yet been revealed. There are several theories being mentioned in the media. Initially, it was reported that the police suspected a Panathinaikos fan of the murder, then that he was accidentally killed by AEK hooligans because he was wearing a blue shirt. The latest theory is that he was killed by a blow from a bladed club while fleeing. Among the main suspects for the murder are 3 Greeks, 1 Albanian, and 1 Croat.
The arrested Dinamo fans were placed in pretrial detention by the Greek court and distributed to 16 different prisons. It's still unknown how long they will remain in custody.
AEK players and Greek journalists had heavy security in Zagreb yesterday and were not allowed to leave the hotel.
The match began with a minute of silence for the deceased AEK supporter, which the entire stadium respected.
The Bad Blue Boys left empty seats in middle of the kop with the messages "Sjever uz odusutne" (North with the absent) and "Braćo izdržite" (Brothers, endure). A pyro show took place during the second half.
The match ended with AEK winning 2-1, and the second leg will take place in Athens on Saturday.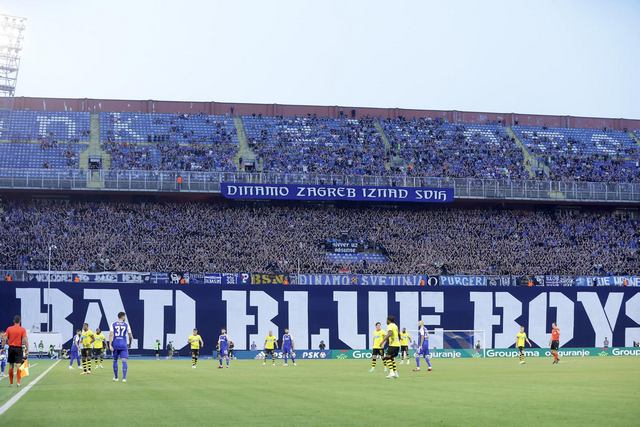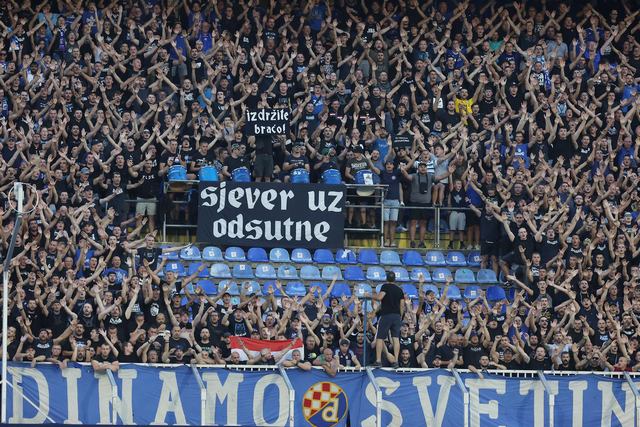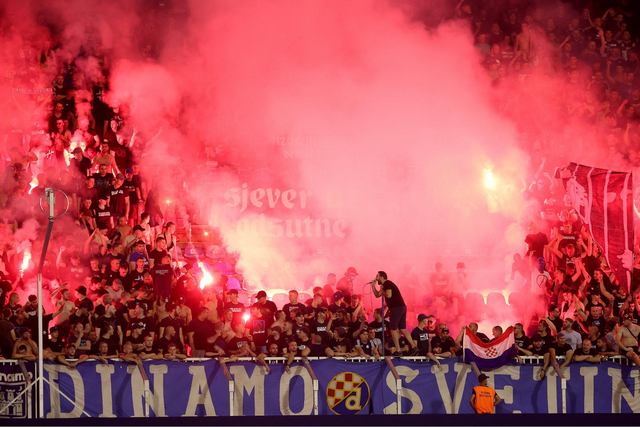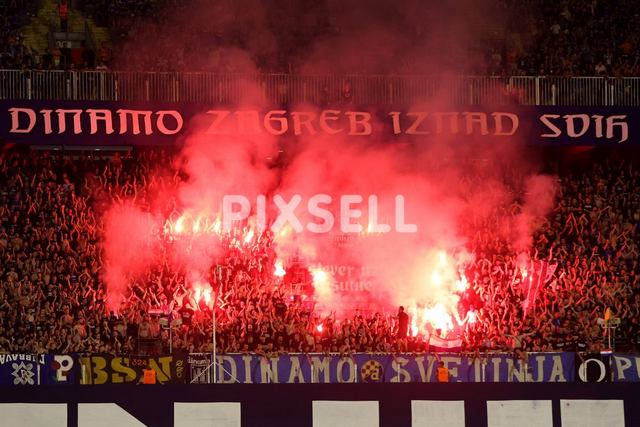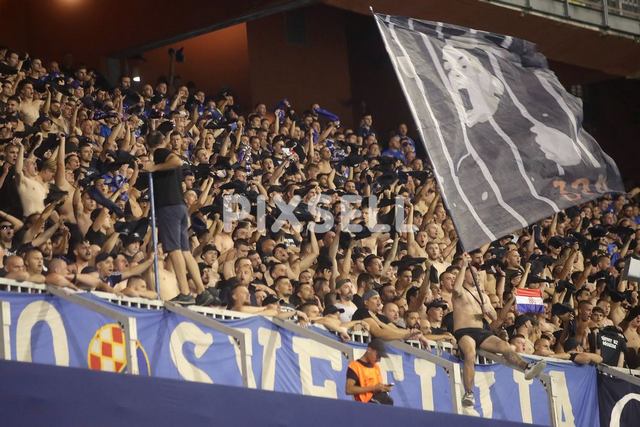 VIDEO:
Read also:
>> BBB official statement after riots in Athens
>> Police arrested main suspect for murder of AEK fan, it's not Croat
>> Bad Blue Boys 'like soldiers' in court 09.08.2023
>> Dinamo fans taken for DNA testing, latest information from Athens