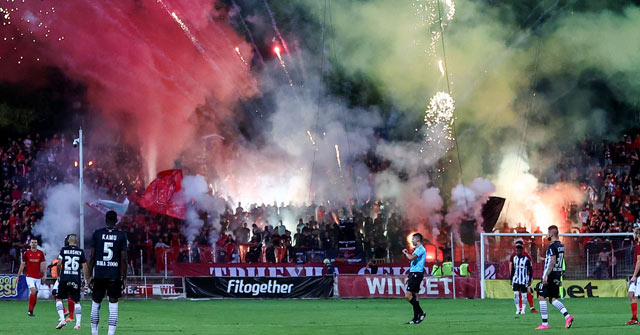 Bulgaria: North Stand's pyro action
Not a big rivalry like Levski v CSKA or Lokomotiv v Slavia, but still a derby game in Sofia.
CSKA: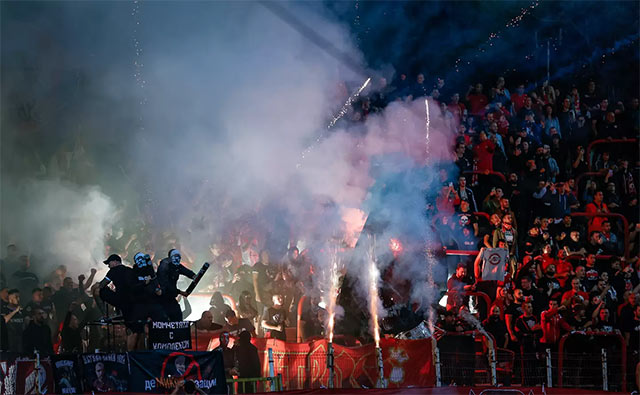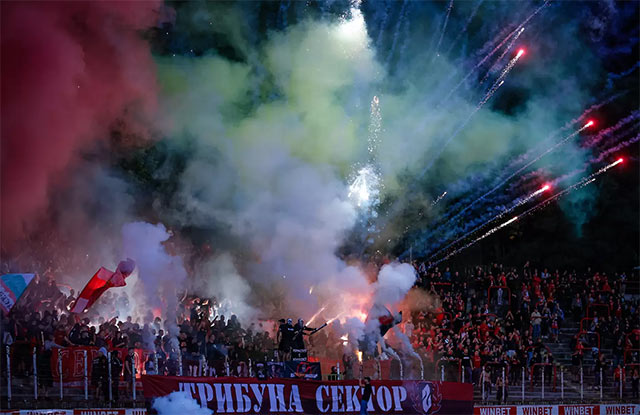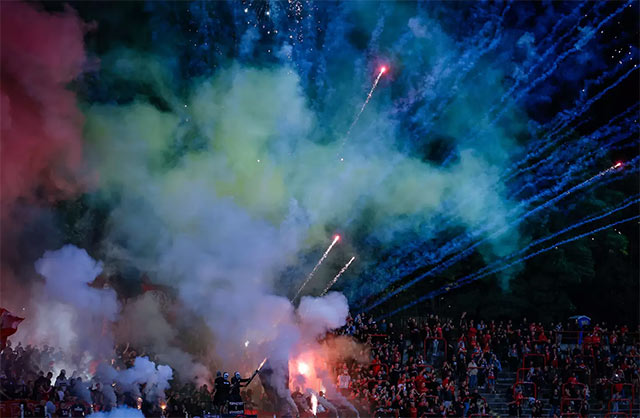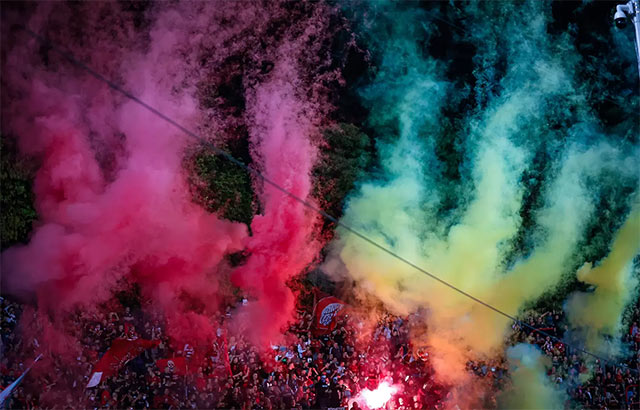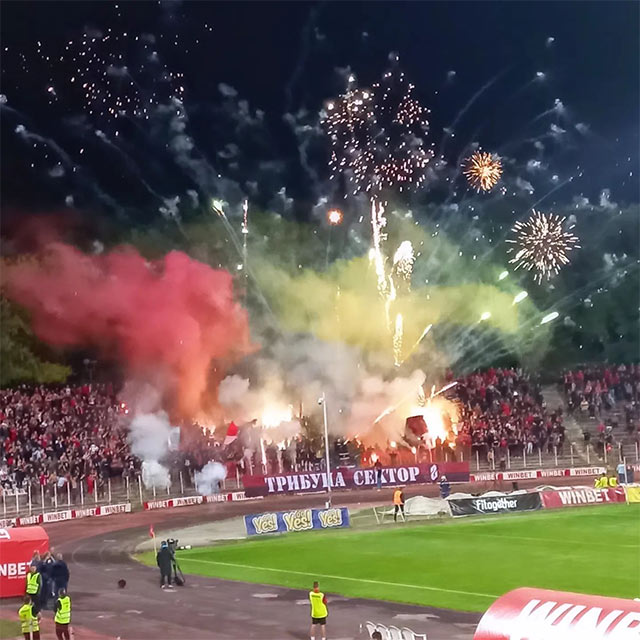 Video:
🇧🇬 | CSKA Sofia tribünleri yine olağanüstü! Sofya yanıyor! 🔥#cskasofia #sectorg #ultras #pyro pic.twitter.com/t2wBjzcyvu

— Balkan Futbolu (@BalkanFutbolu) September 28, 2023
Lokomotiv: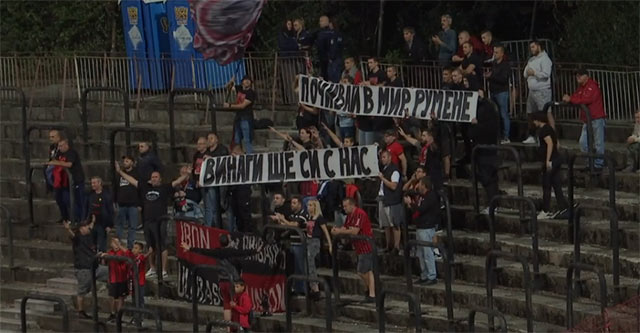 All photos are published for informational purposes and are copyrighted to their respective owners.