Fire started in the stand after pyro show.
Fire started in the stand after pyro show.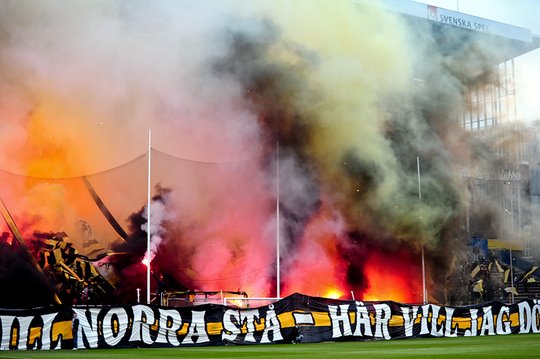 AIK from Stockholm and IFK from Göteborg are among the biggest matches you can get in Sweden, even thought the distance between the two cities is 450km. It's a classic rivalry between two of the most successful clubs in Sweden.

This match was also last season they could meet at Råsunda stadion, which has been the homeground for AIK since 1937. From next season AIK will move to a new National stadium.


Before this match AIK supporters had prepared chaos Tifo in their north stand. Lot of flags, confetti and streamers together with pyro. Perhaps known as the South-American style.
In front they had a banner "Birng me to Norra Stå, where I want to die for AIK" (Norra stå = North stand).
When players entered the match right before kick off it were totally chaos at Norra Stå. Small fire broke out several places inside the stand, but it were under control with in a few minutes.
Referee sent all the players off the pitch when AIK lighted their pyro. No good reason for that, its just a new policy in Swedish football to stop matches when pyro is lighted in the stands(!)
Some trouble outside stadium after the match (see last video), but nothing special reported to us.
Photos & Videos: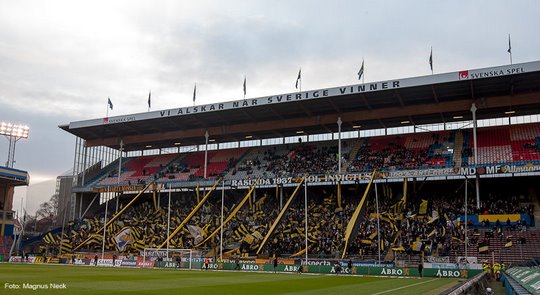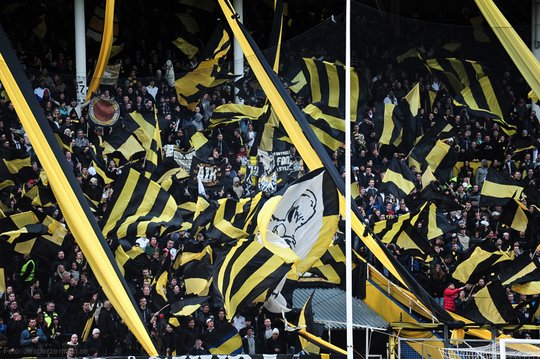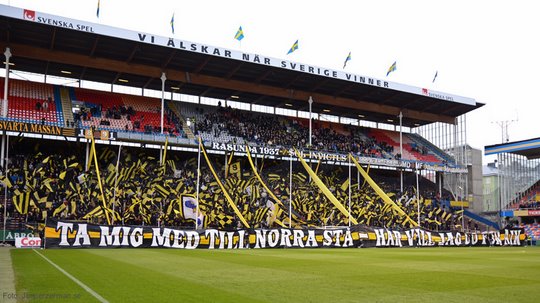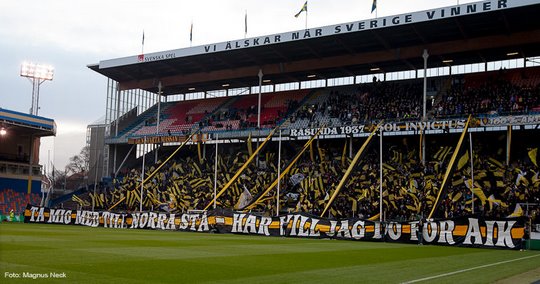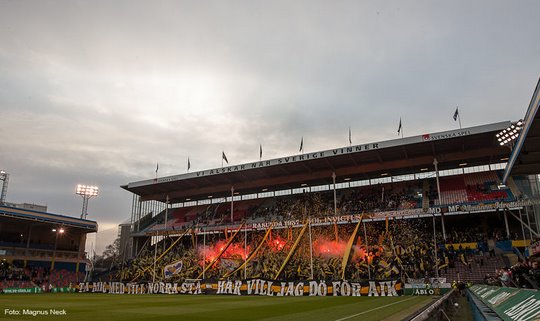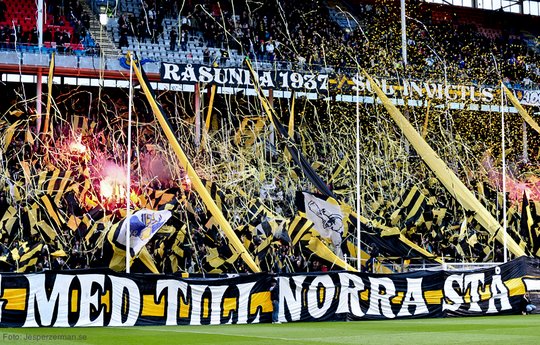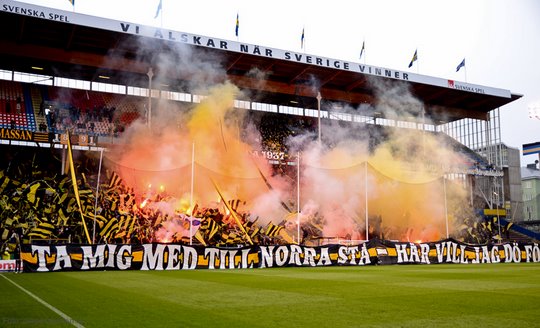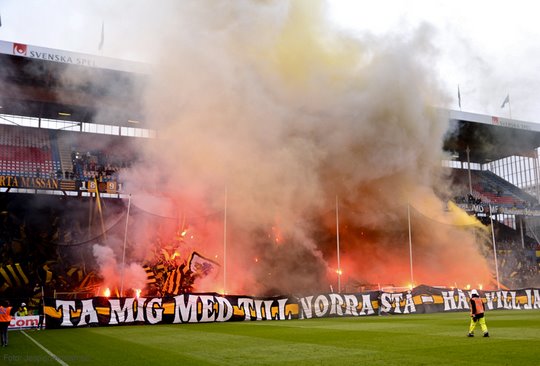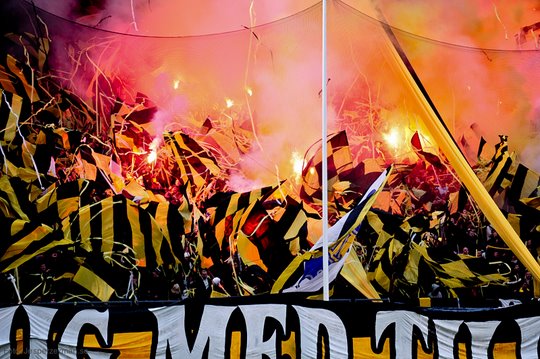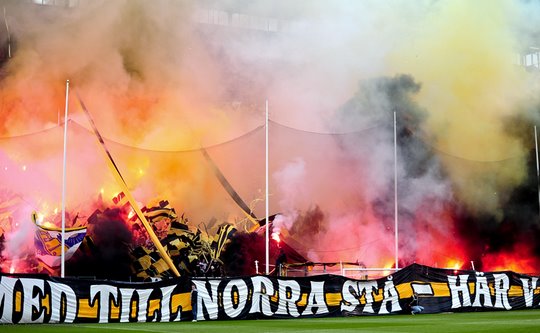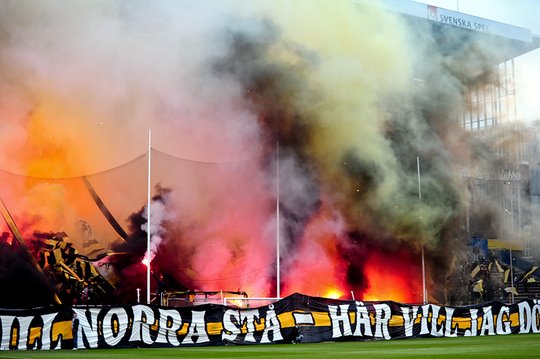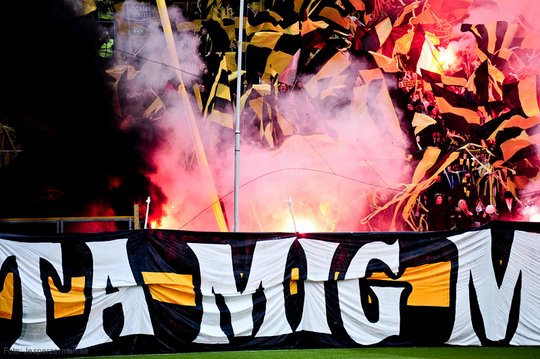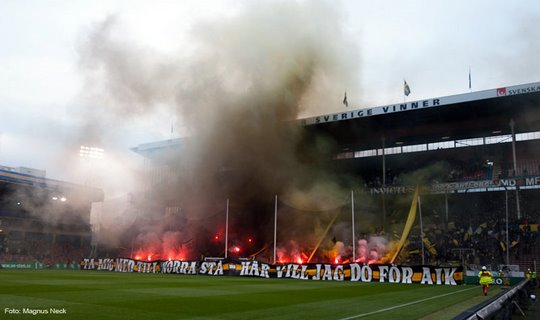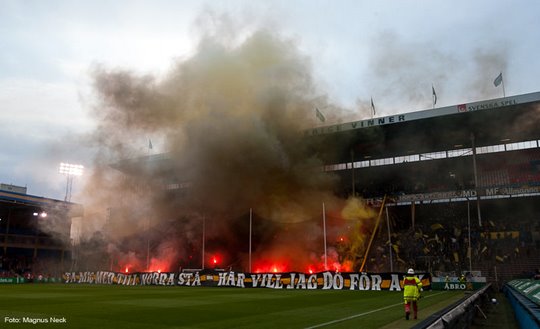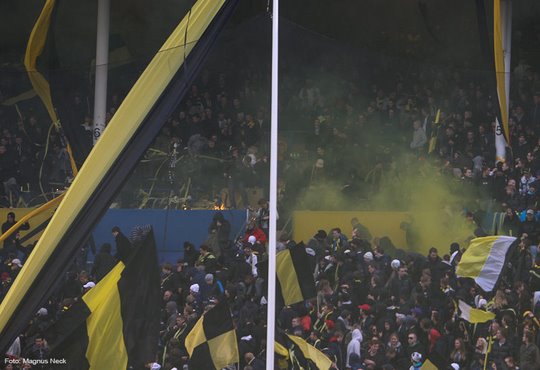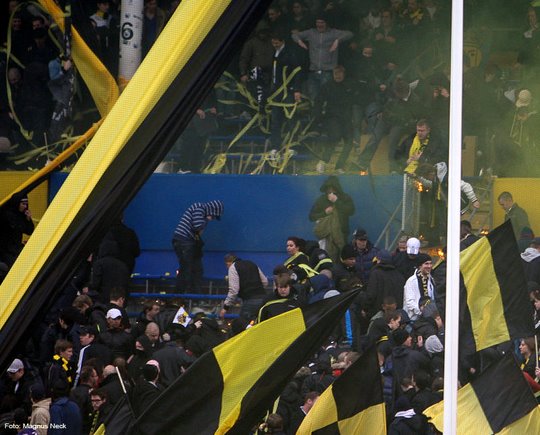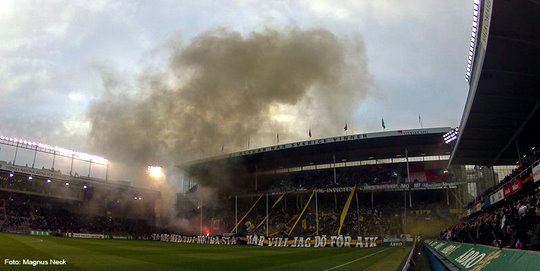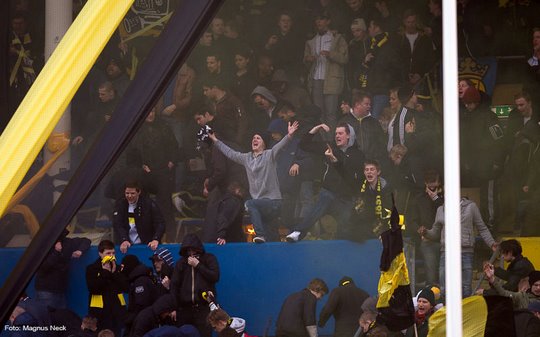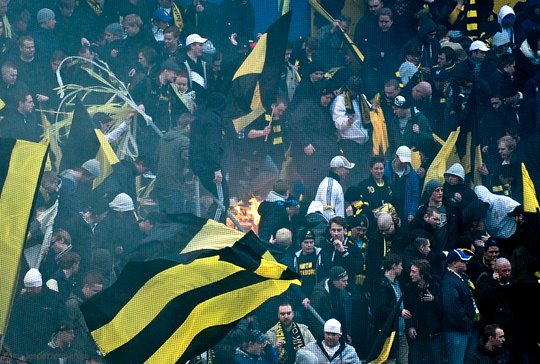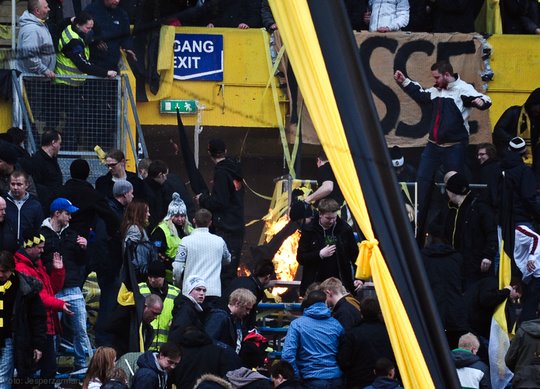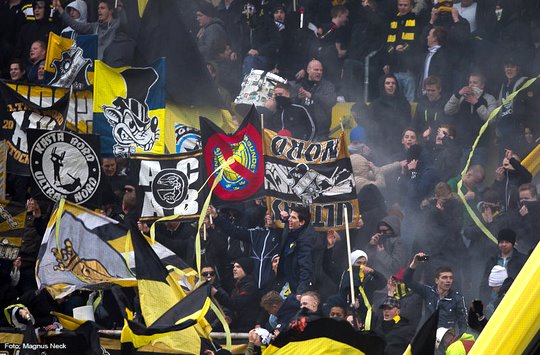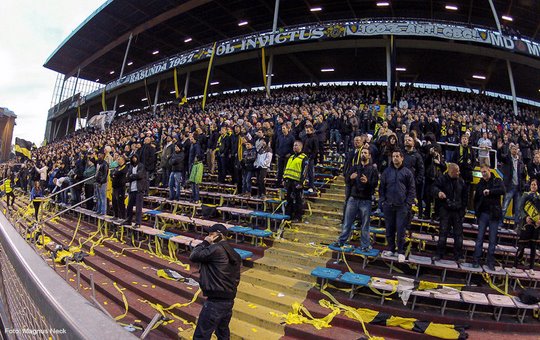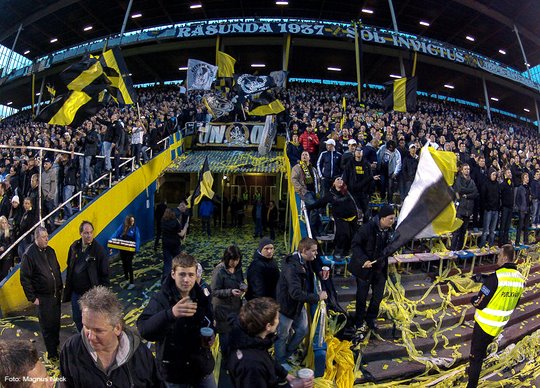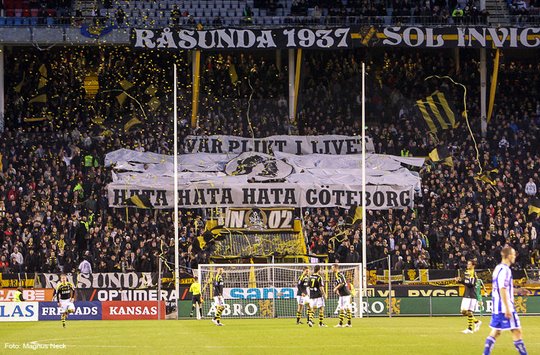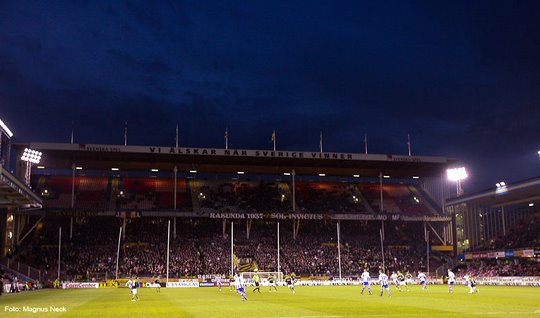 Away fans: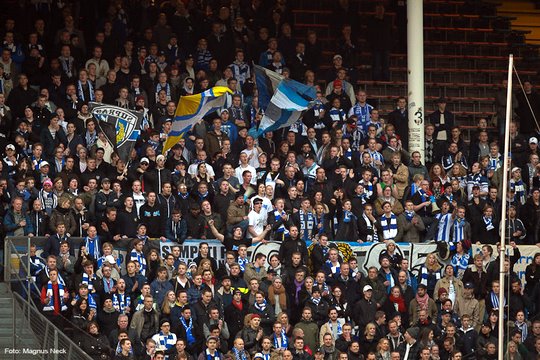 Source: www.magnusneck.se / www.jesperzerman.se