Photo: Larissa - Last match at old Stadium
Thursday, 25 November 2010 19:46
Monsters Larissa celebrated their last match at "Alkazar".
A.E. Larissa - Panionios (0-1) 21.11.2010. Last match at the famous stadium "Alkazar", where Larissa have played since 1964. From now of Larissa will play their matches at the new stadium AEL FC Arena: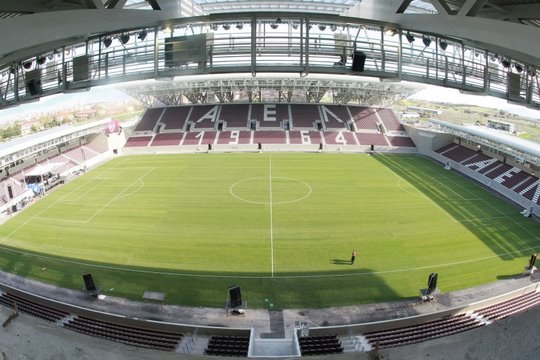 It was an historic day for club and supporters. Main group of Larissa, Monsters, gathered in city center and walked together to the Stadium. Great show with songs and pyro all the way!
Before, during and after the match, Monsters and rest of the supporters at Alkazar made a fantastic show!
Check out the movie and photos.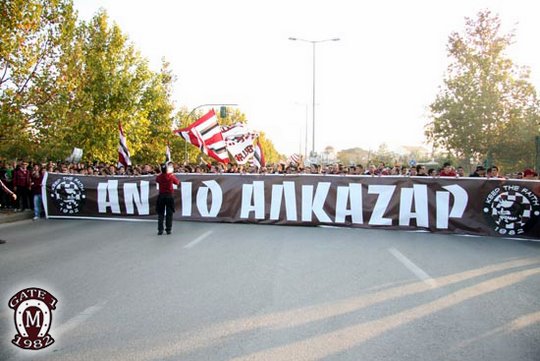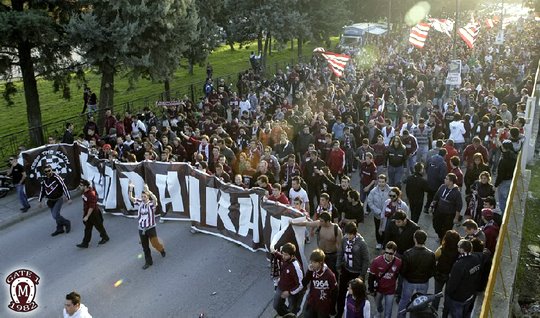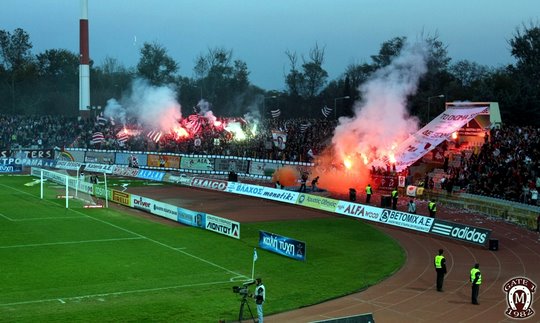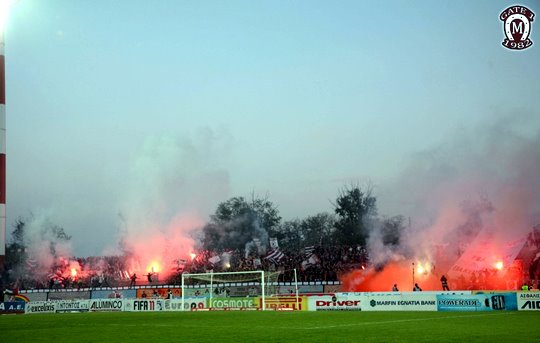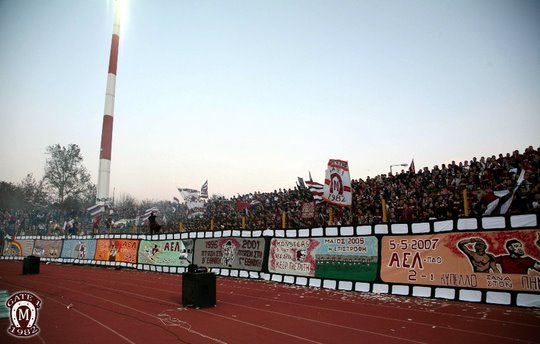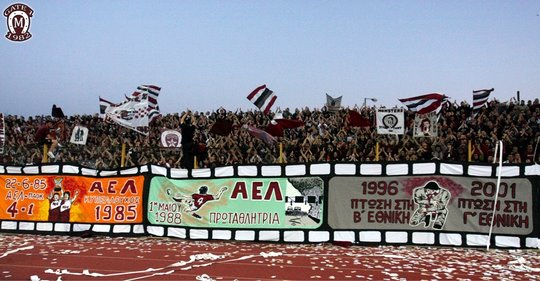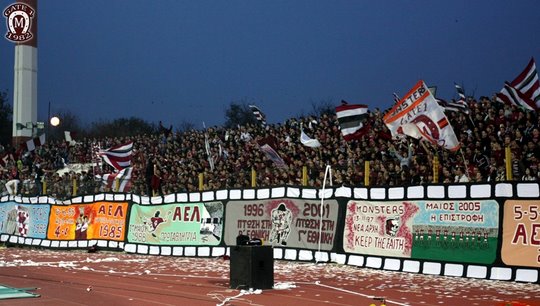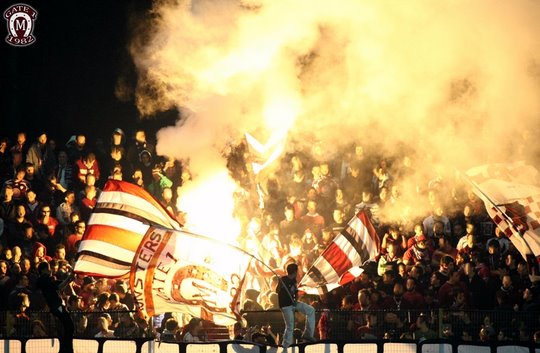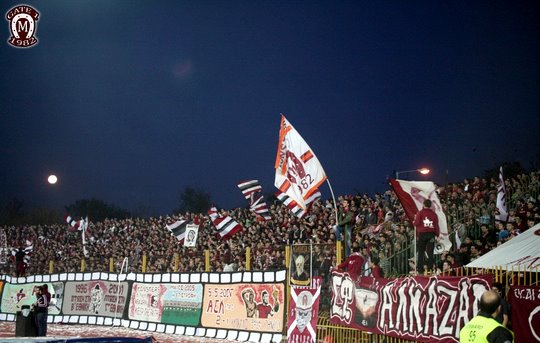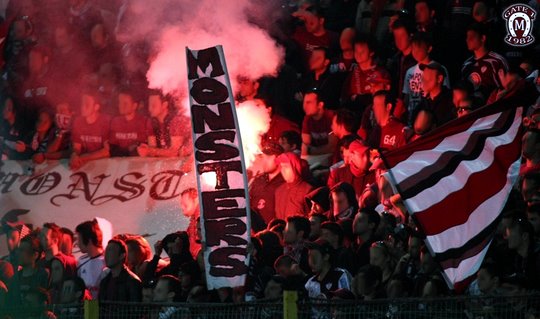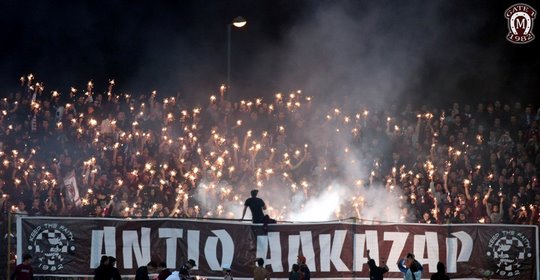 Source: Monsters Larissa & AEL Fans
Edit 12.12.2010. Check out their show from first match in new stadium!