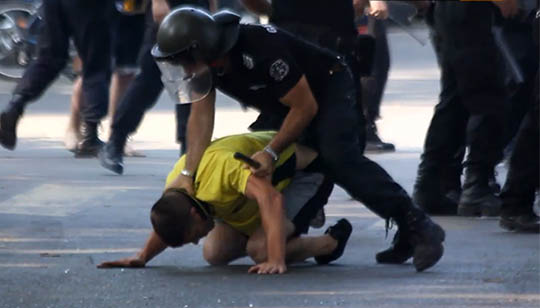 Bulgaria: The Plovdiv derby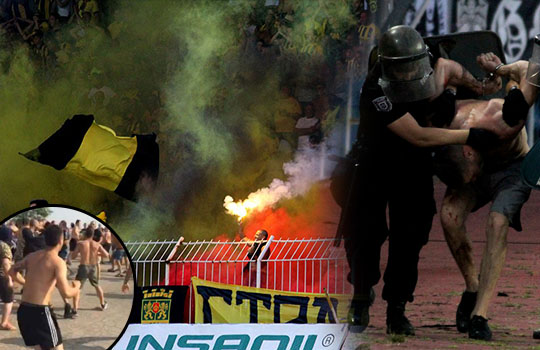 Bulgarian League 1 started this weekend with Plovdiv derby in the first round.
The paradox here - the derby was played in Burgas. The reason is Botev Plovdiv as a host team have their main stadium under construction and their smaller stadium does not have floodlights.
Hours before the match hooligans of both clubs met and fought each other on the highway to Burgas.
Lokomotiv Plovdiv fan saying: "It was between the top mobs of both sides, we fought for about 4 minutes, absolute win for us, at the end half of them were on the ground, other half with hands in the air for surrendering."
Botev Plovdiv fan saying: "A proper fight, we were slightly less, but that is our mistake, despite that none of us gave a step back. Mostly hands only fight, win for Loko, but we can't talk for "absolute domination" etc. Some of the people shaked hands after the fight."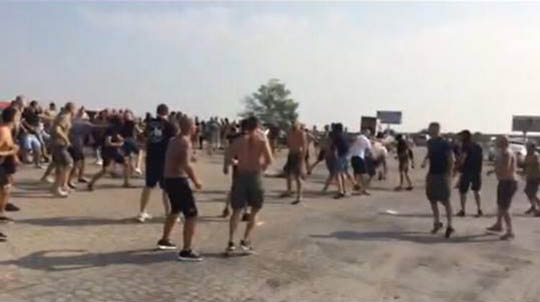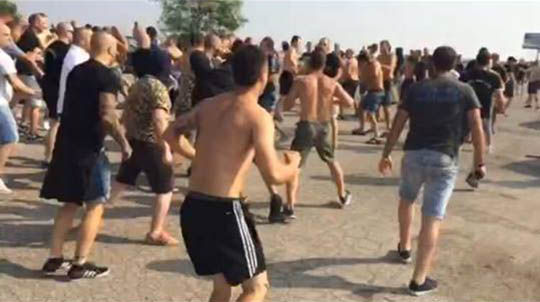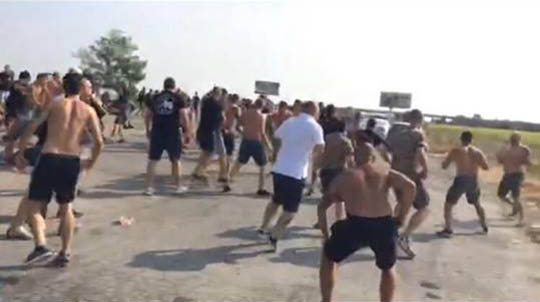 Burgas, few hours before the game
Police detain small pack of Lokomotiv supporters and started walking them to the stadium. In some point they were passing close by the place where Botev Plovdiv were drinking and some small troubles started.
Botev tried to attack, but police took control fast.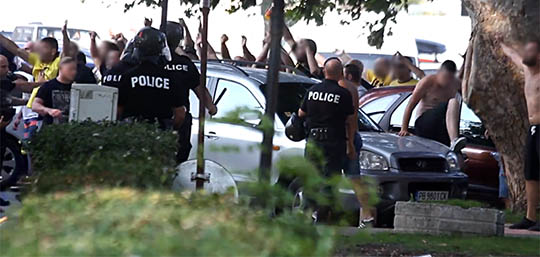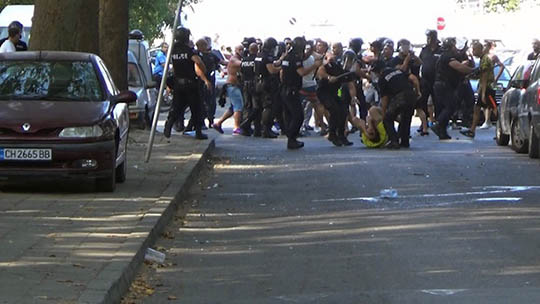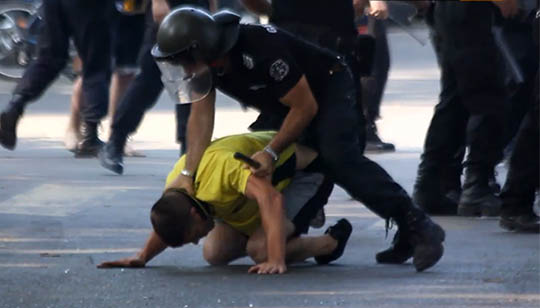 Matchtime
Ultras of both clubs started the game with tifos in their sectors. About 8000 total visitors, limited tickets for Lokomotiv supporters.
Out of the tifos, Bultras as Botev Plovdiv fans are known, had good smoke show and stopped the game 2 times for too much smoke.
Lokomotiv's pyro was taken by the police before the game. In the away sector there were also their friends from Curva A Napoli.
Bultras, Botev Plovdiv
"Passion, Faith, Mentality"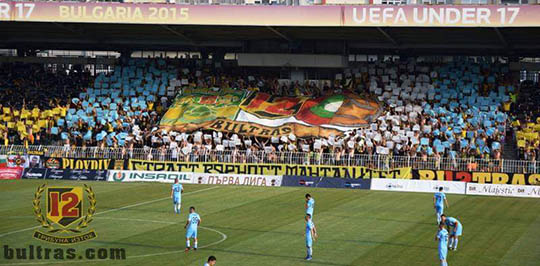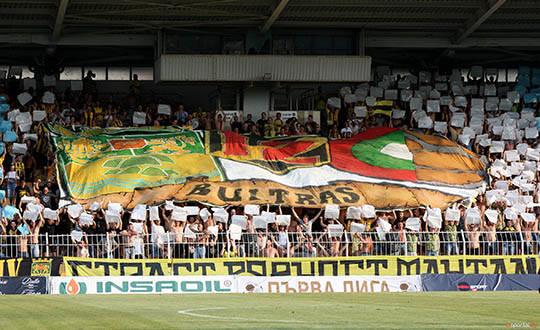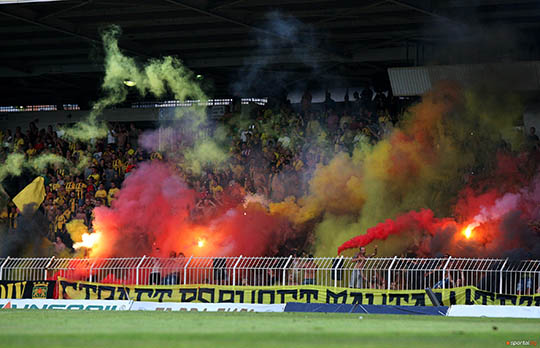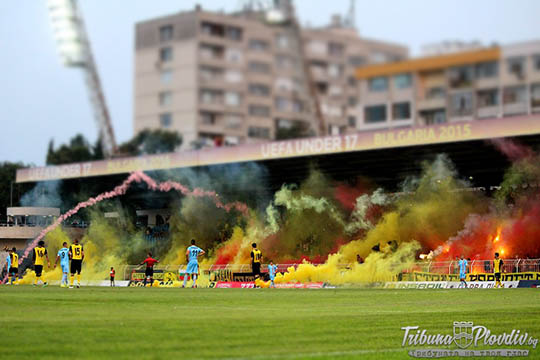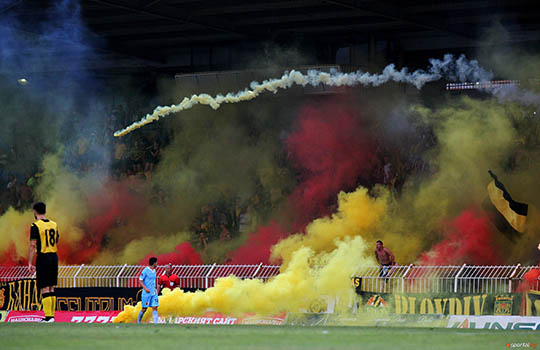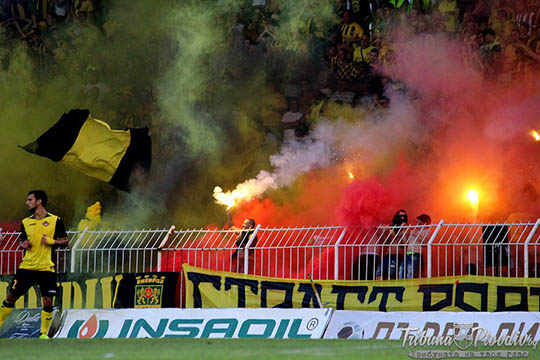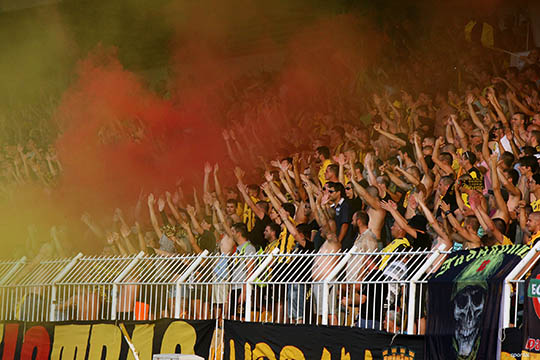 Lauta Army, Lokomotiv Plovdiv
"Even in Burgas, we will pass through you"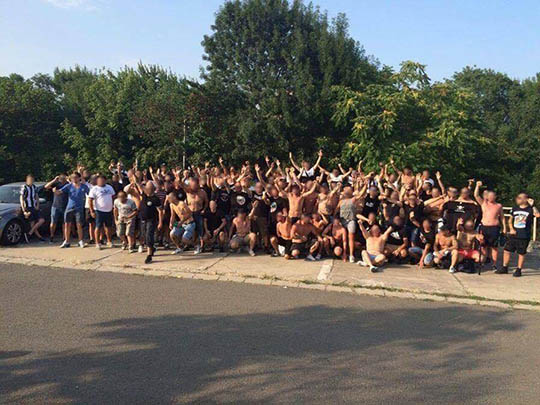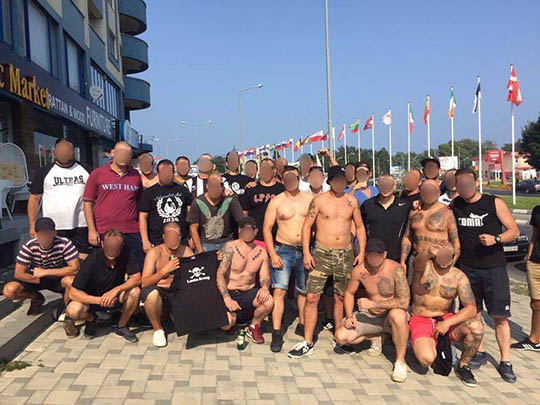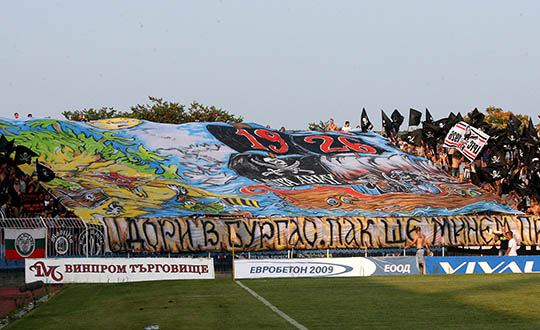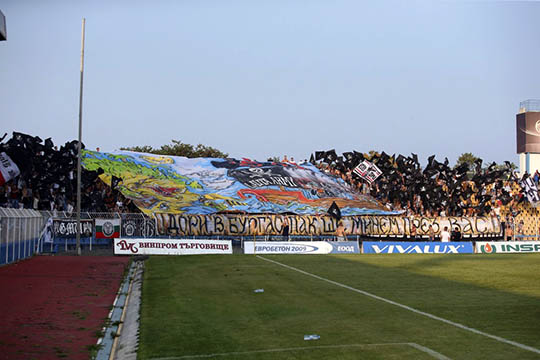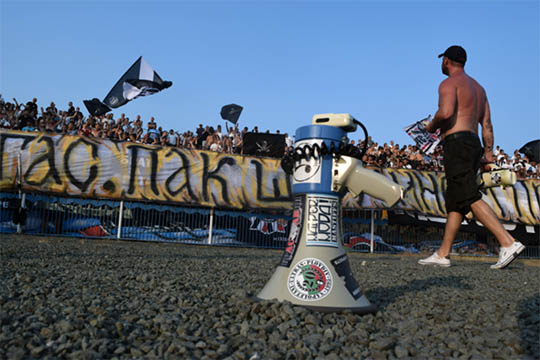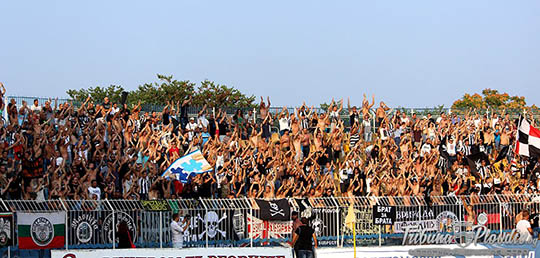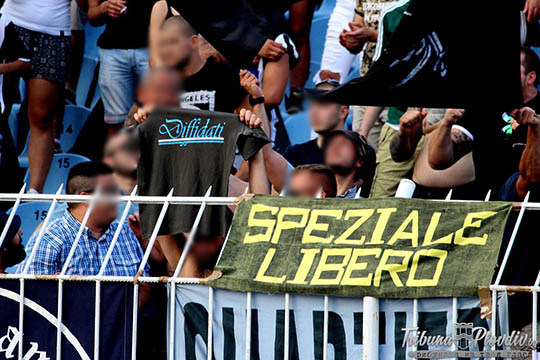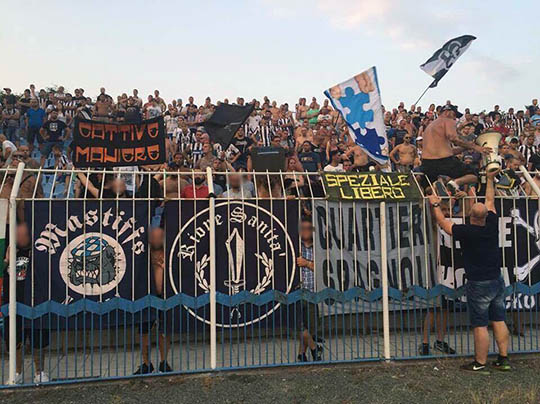 Game ended 1:1
After the tying goal of Botev Plovdiv, one supporter made a run toward the away stand.
The story here - this fan just got out of prison where he stayed a good number of years, he probably missed all the feeling that a fan can get during such a day, but at the end it all went bad for him. Police officers beat him up and arrested him.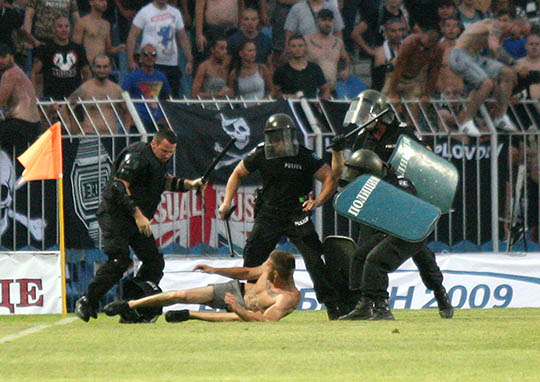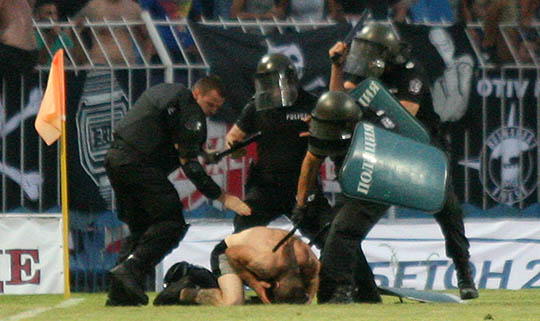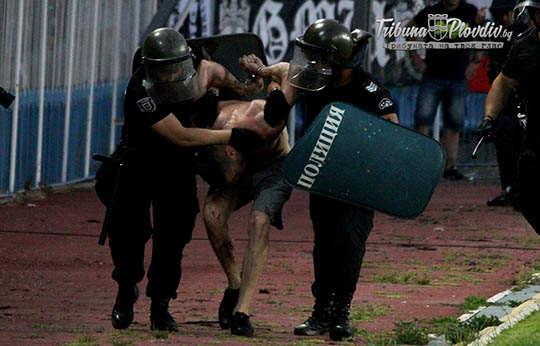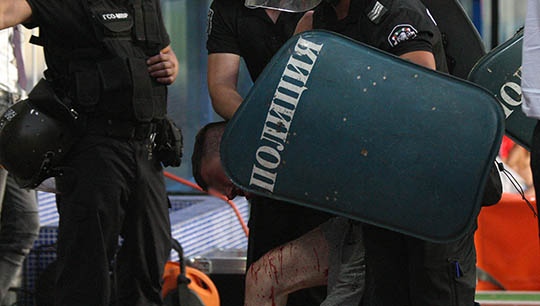 Videos:
Botev Plovdiv pyro
Loko Plovdiv drinking and singing in Burgas
Loko Plovdiv tifo
Police beat up the Botev fan
Source: Ultras Bulgaria, Tribuna Plovdiv, Sportal Bg