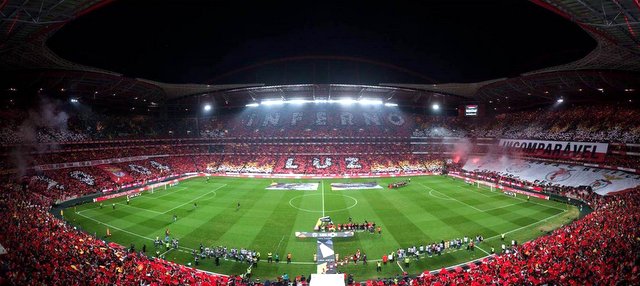 Portugal: Spectacular show by fans of Benfica!
Whole stadium covered by choreography when players of Benfica and Sporting entered the pitch for this classic match in Portugal.
Beautiful show in Lisbon!
It's written "Bem Vindo ao Inferno da Luz", which means "Welcome to the Hell of Luz".
Luz is the name of the stadium (Estádio da Luz in portuguese).
Photos: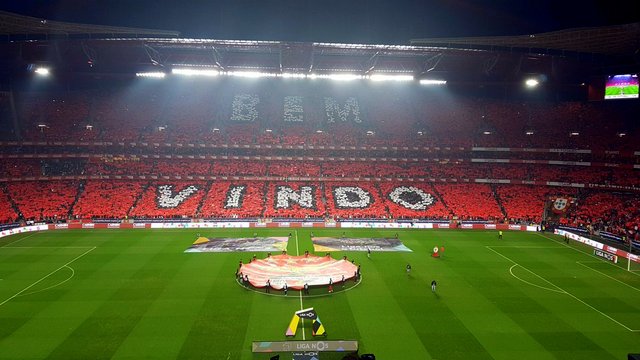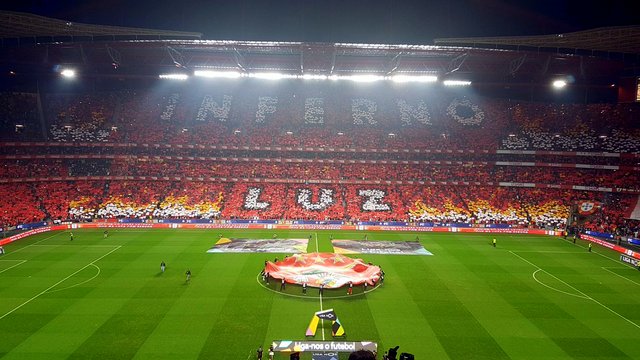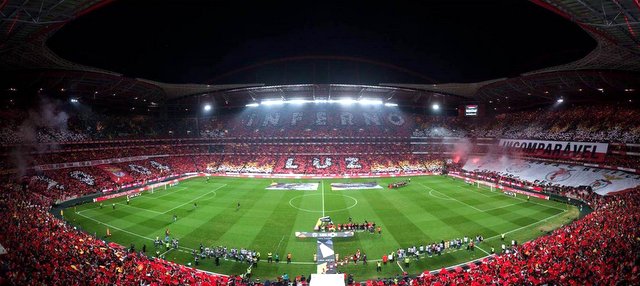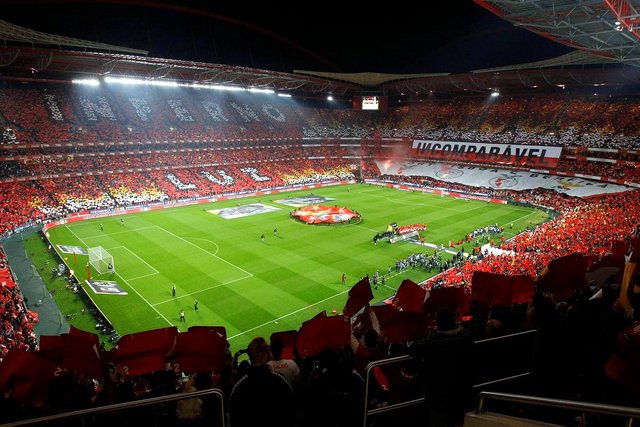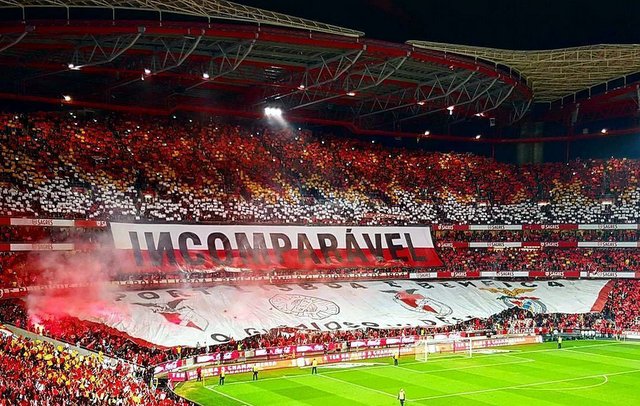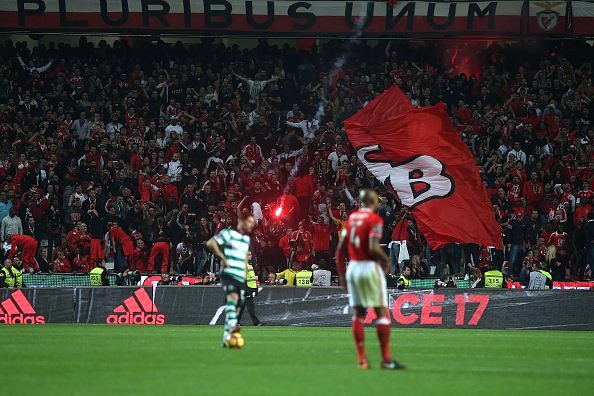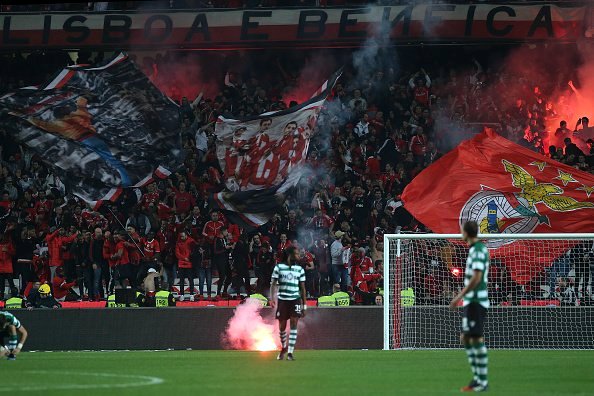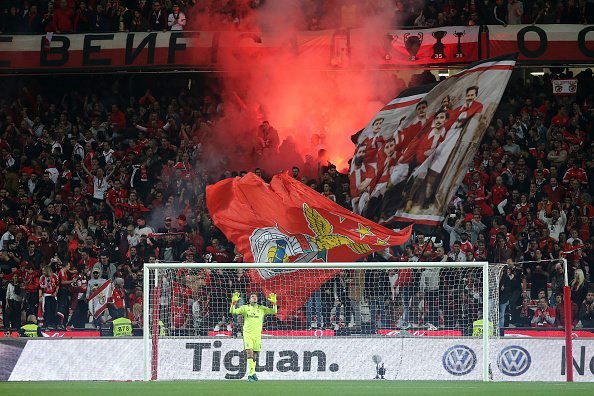 Sporting: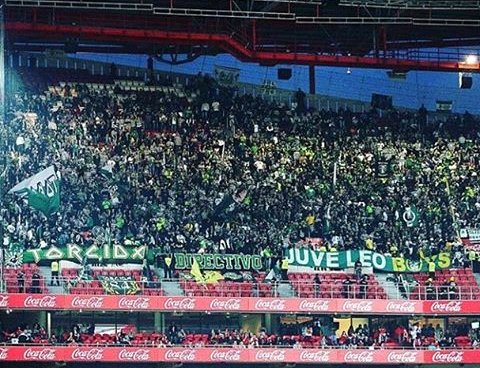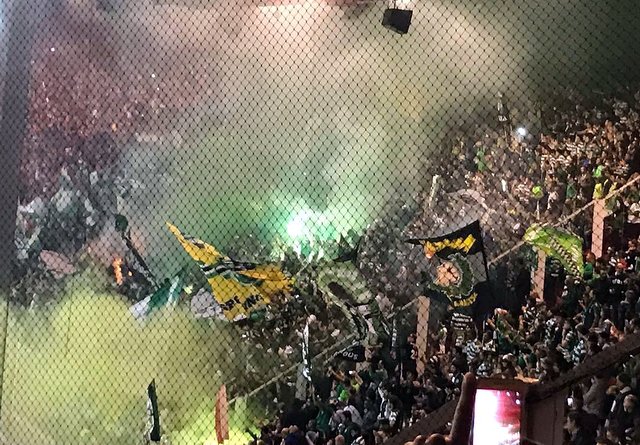 VIDEOS: