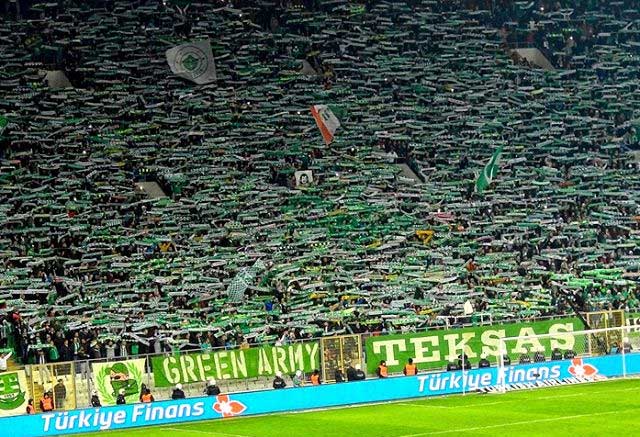 Turkey, intense support from Bursaspor fans
In the most interesting game in Turkey for this week, Bursaspor fans "welcomed" Fenerbahce in a very intense and typicall way for top games in that part of the world.
It wasn't just one sector singing, but whole stadium. Fans helped the team to get a point from Fenerbahce and finally end a bad serie of losses.
Bursaspor: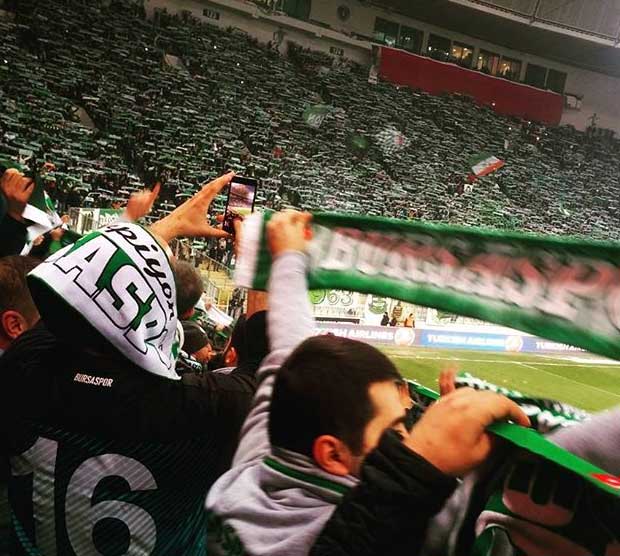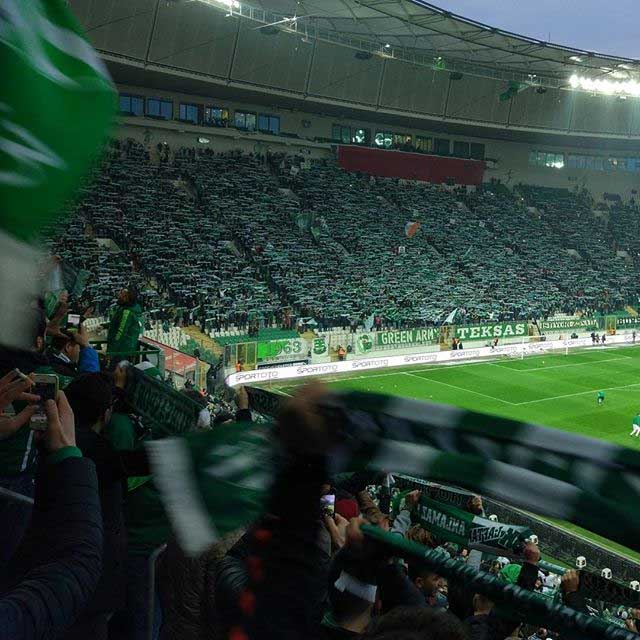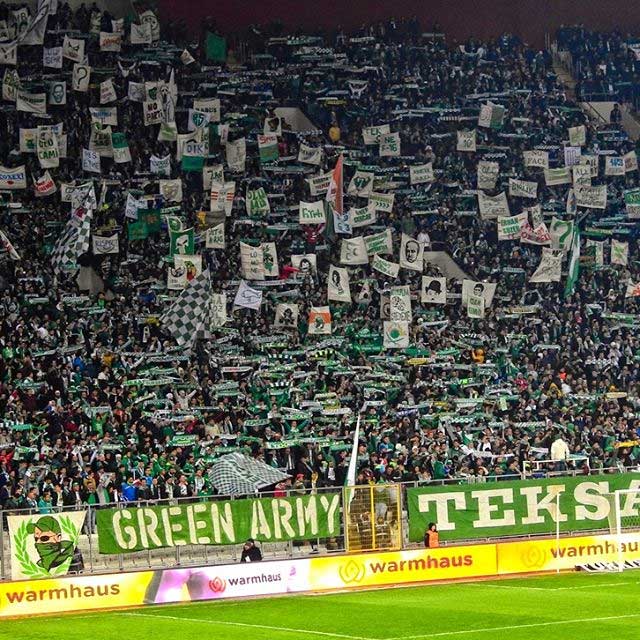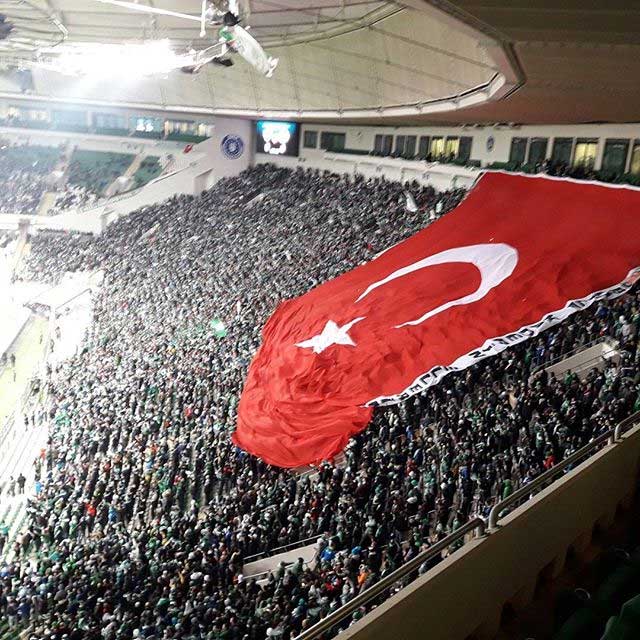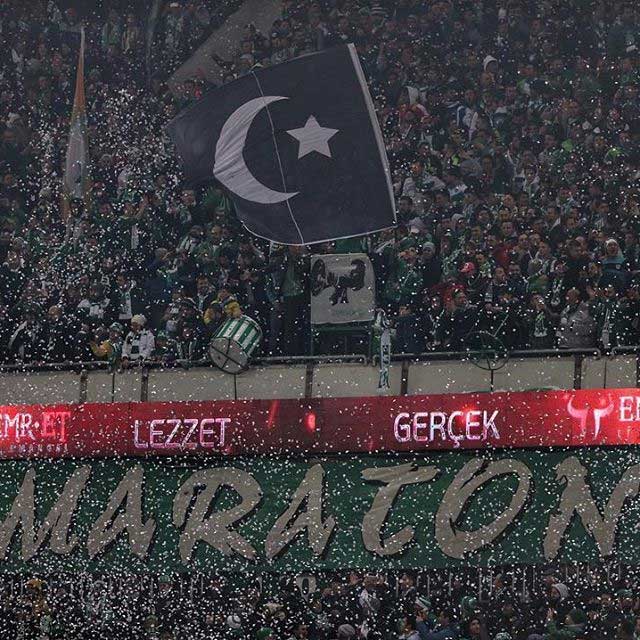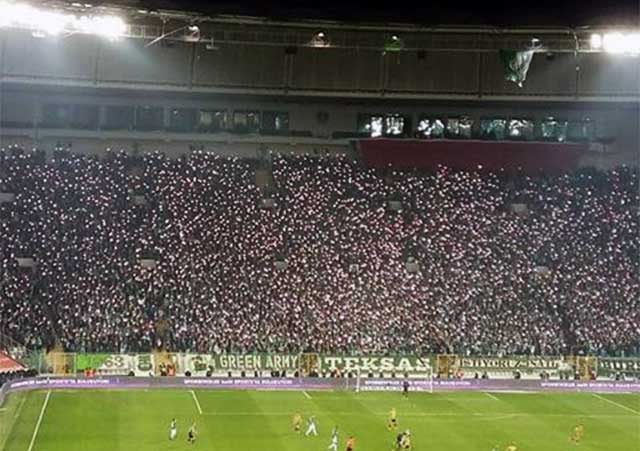 Fenerbahce: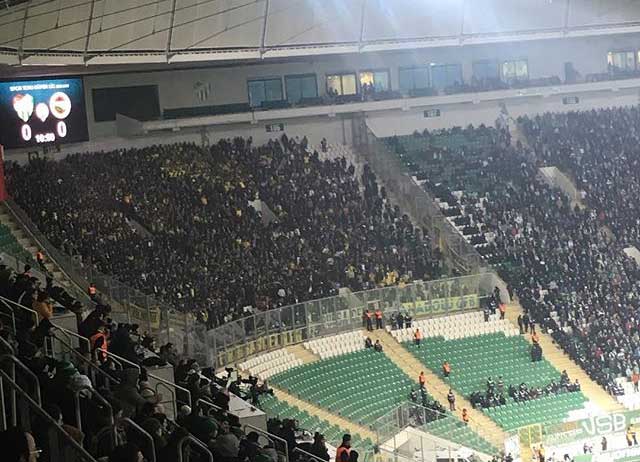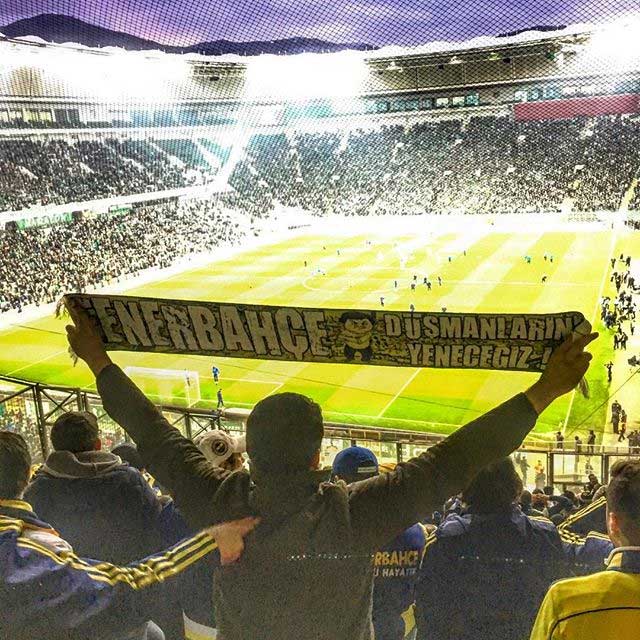 Video: