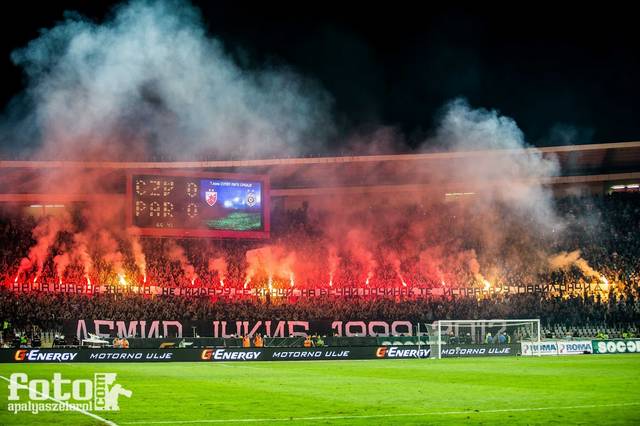 Serbia: 155th Belgrade derby!
The Belgrade derby didn't disappoint us this time either!
Estimated 33 000 fans payed for tickets at Marakana Stadium in Belgrade this evening. About 7000 of them supported the away team Partizan.
Both sides used a lot of pyrotechnics during this game, but Grobari (Partizan) also showed their respect to a young fan named Demir Jukic. Back in June there was a fight between Delije (Zvezda) and Grobari (Partizan) in Novi Beograd. One gun were brought to the fight and Demir were shot. He died two months later in hospital.
Zvezda: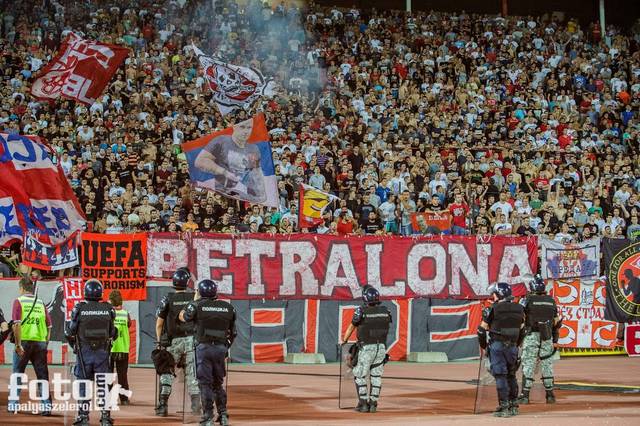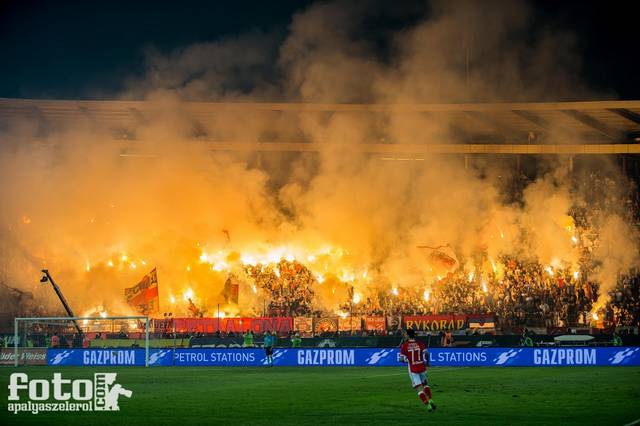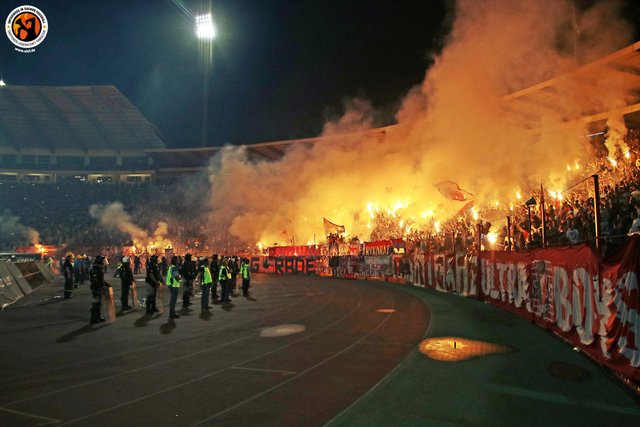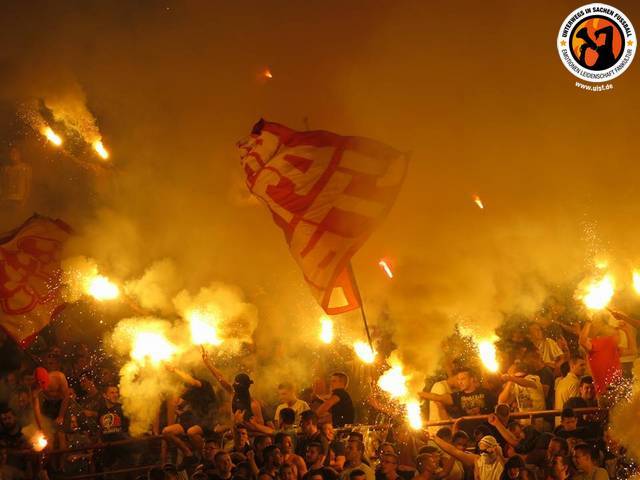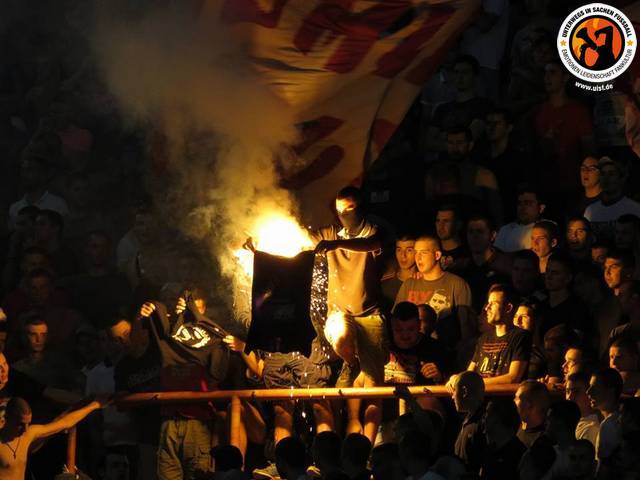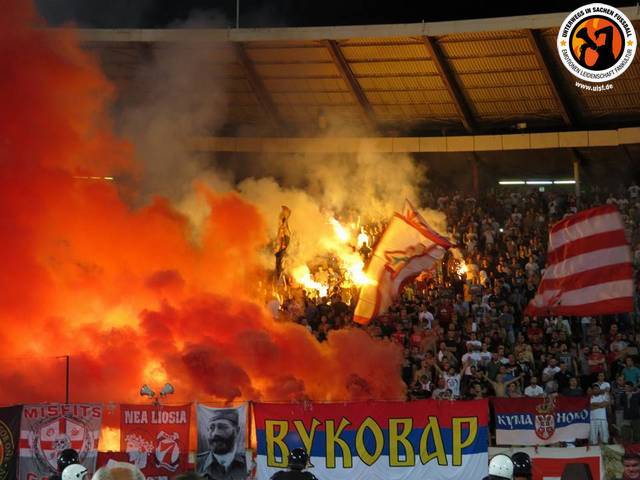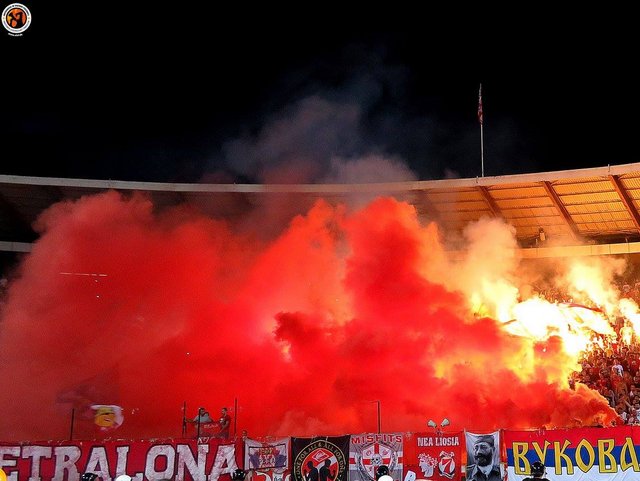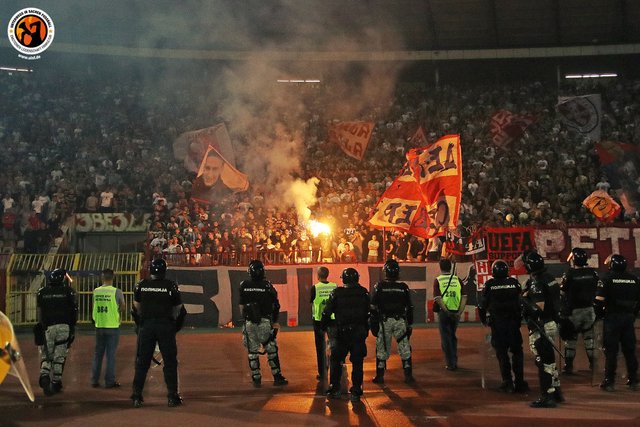 Partizan: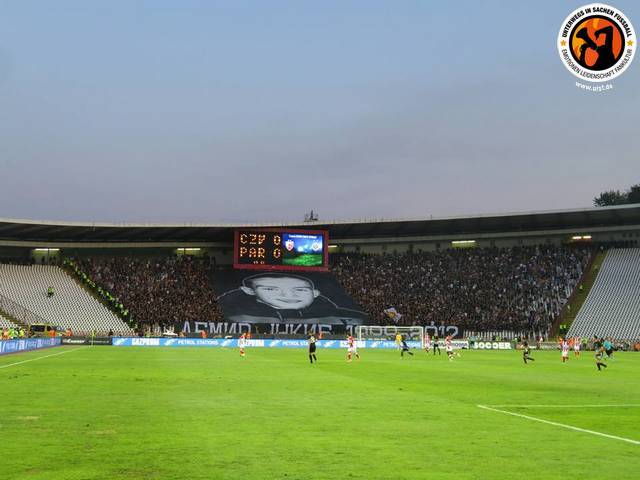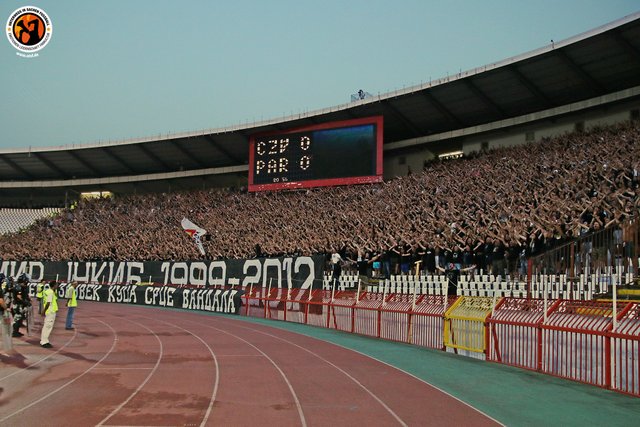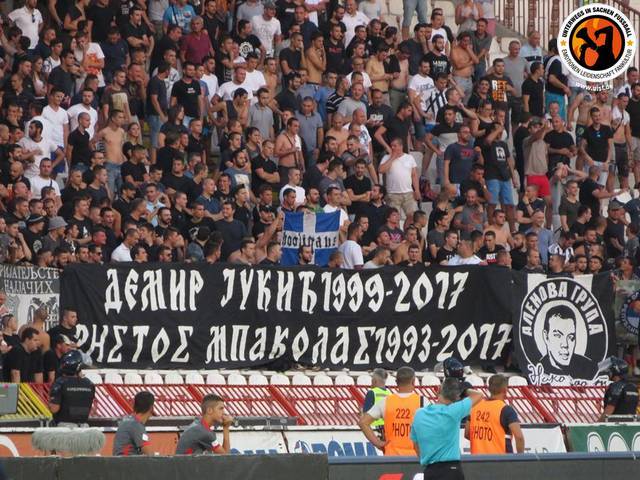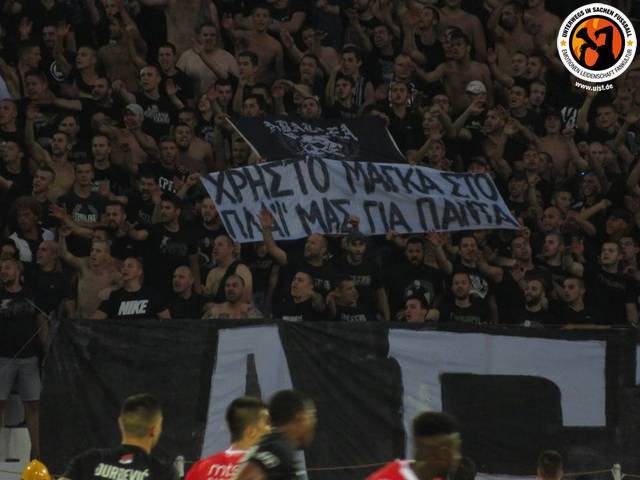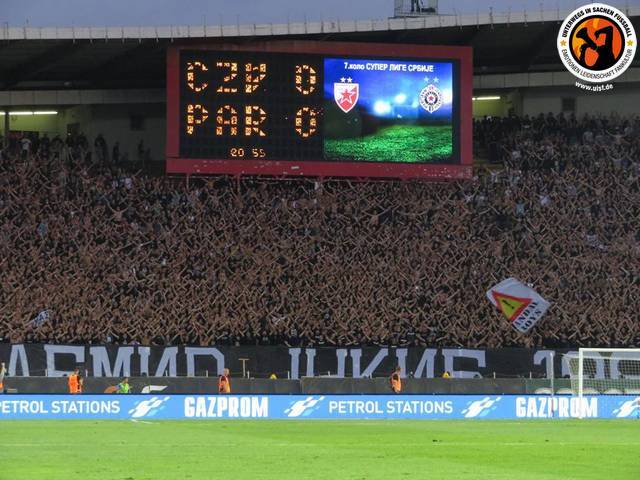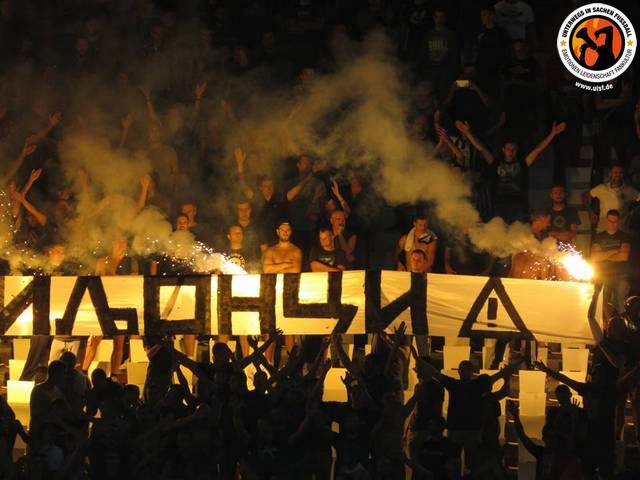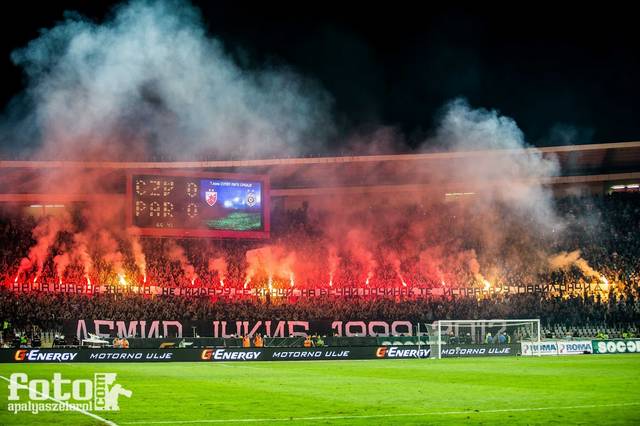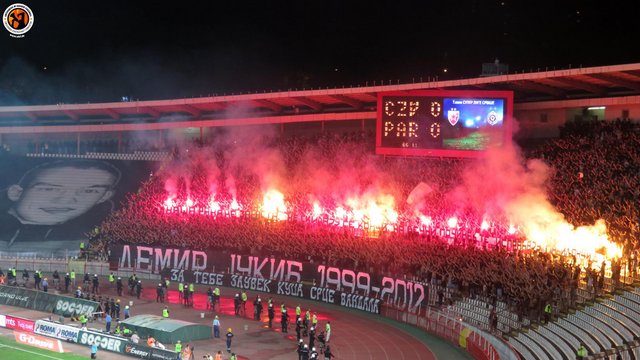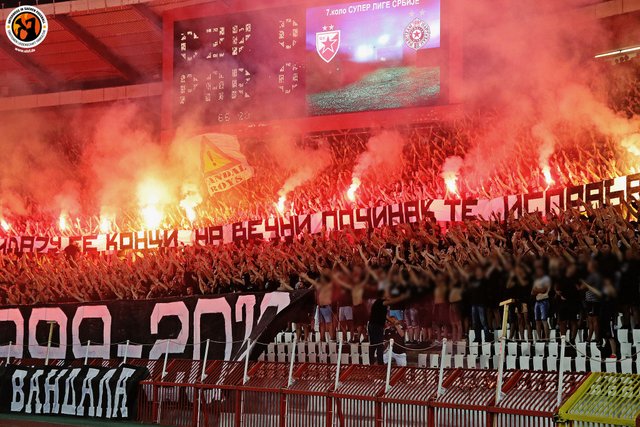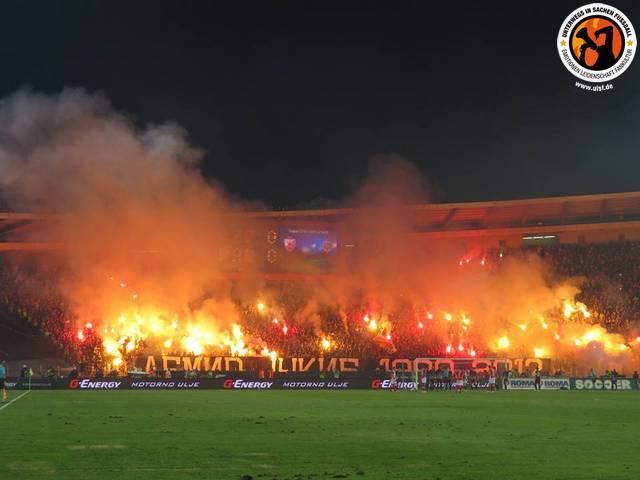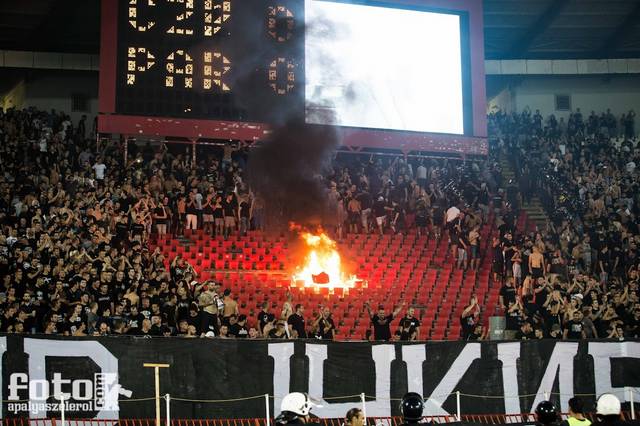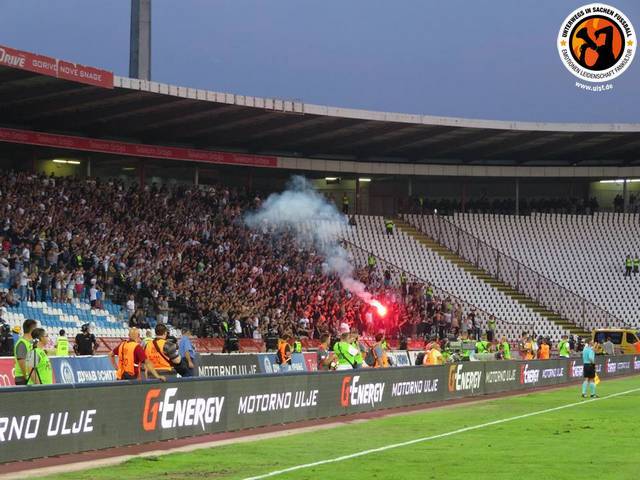 VIDEOS:
Photos: Unterwegs-in-Sachen-Fussball | fotoapalyaszelerol.com