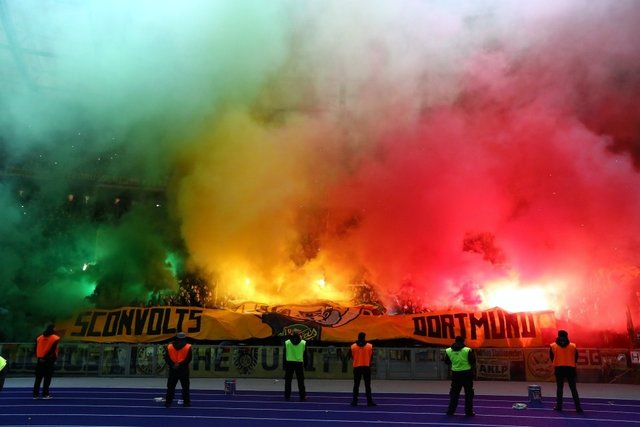 Germany: Massive fan invasion by the yellow fans.
This match is always interesting! Despite the 500km distance between Berlin and Dortmund, the away fans always show up in huge numbers.
Usually, Hertha fans display an impressive choreography, but this time they only used streamers when players entered the pitch. On the other side fans of Borussia made a good show, especially pyro by the group Sconvolts, who celebrated their 15th anniversary.
Photos: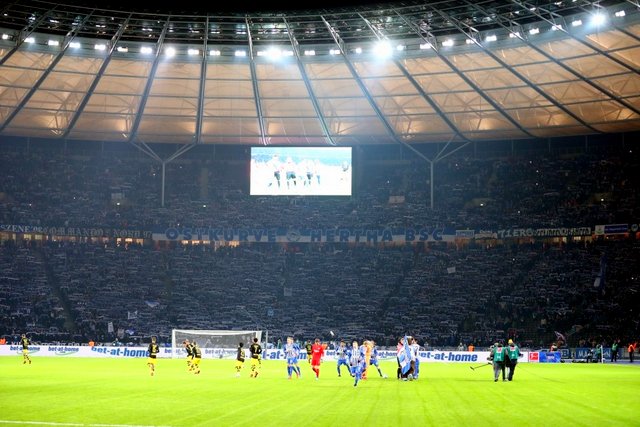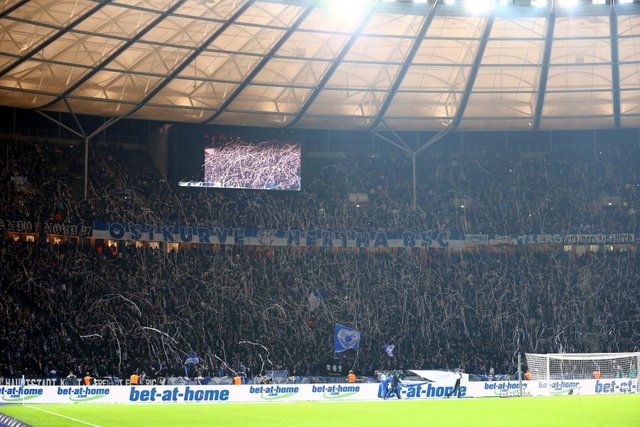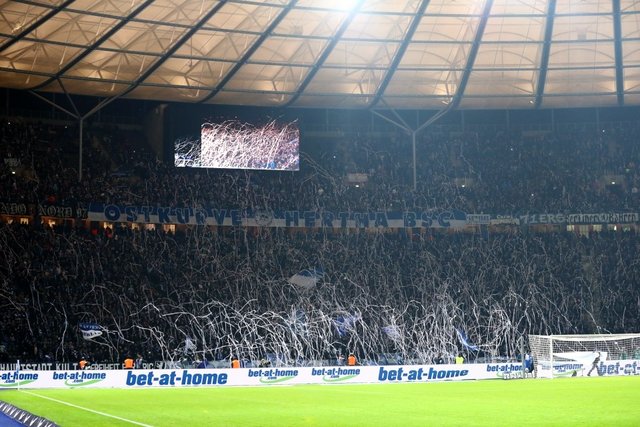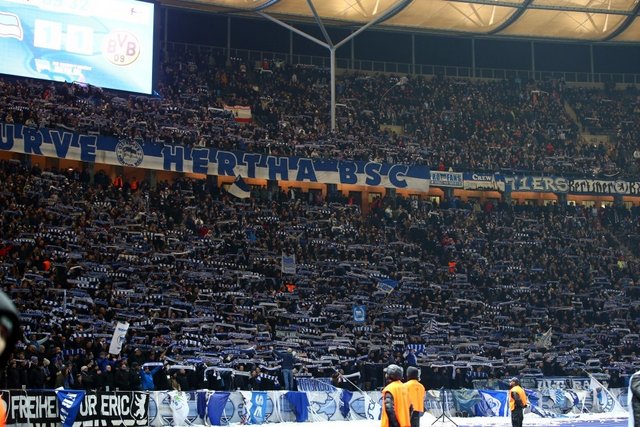 Borussia Dortmund: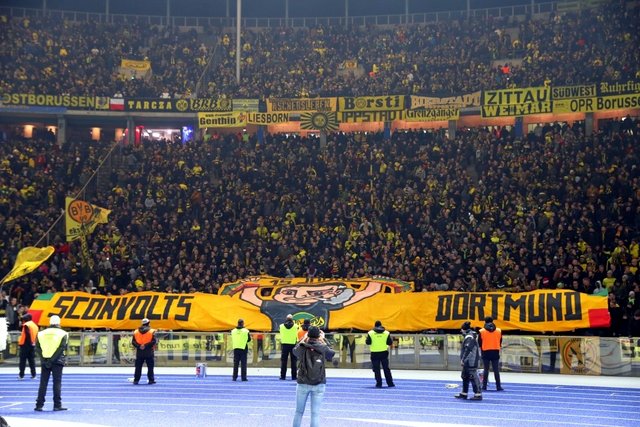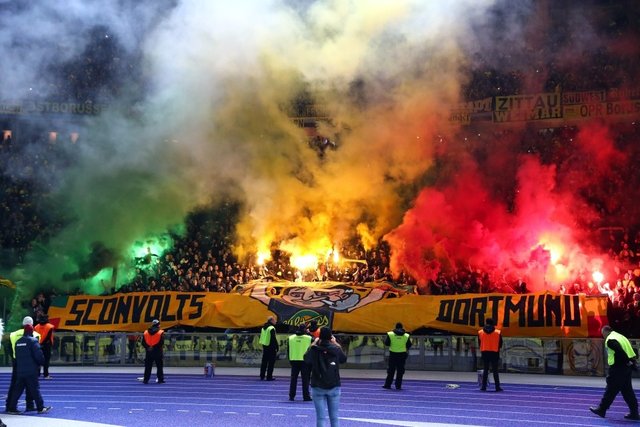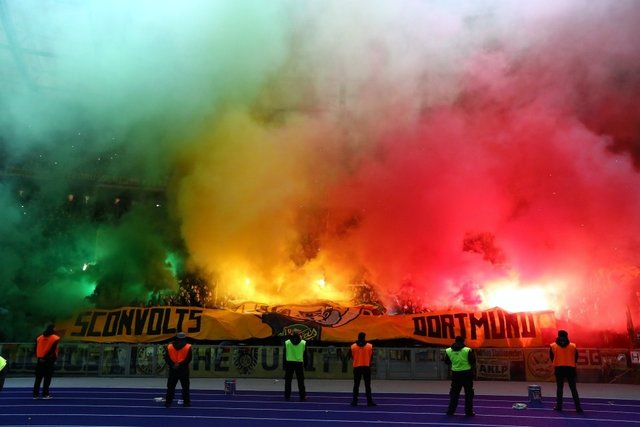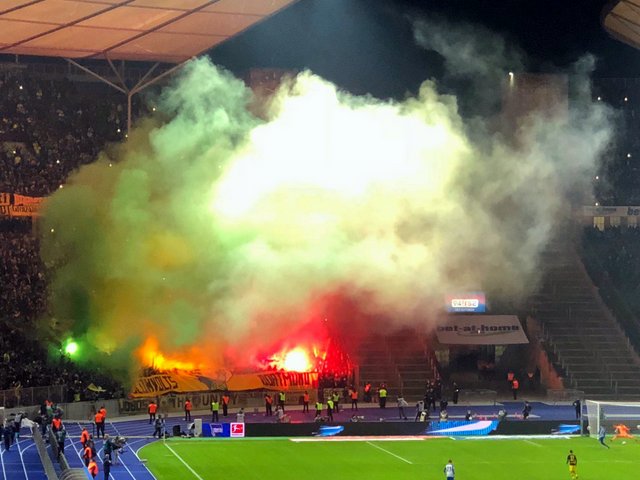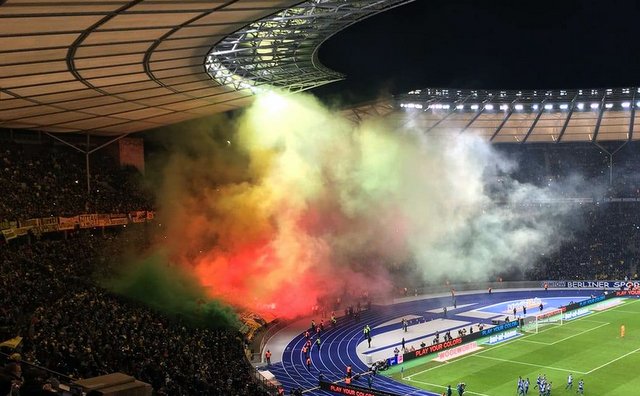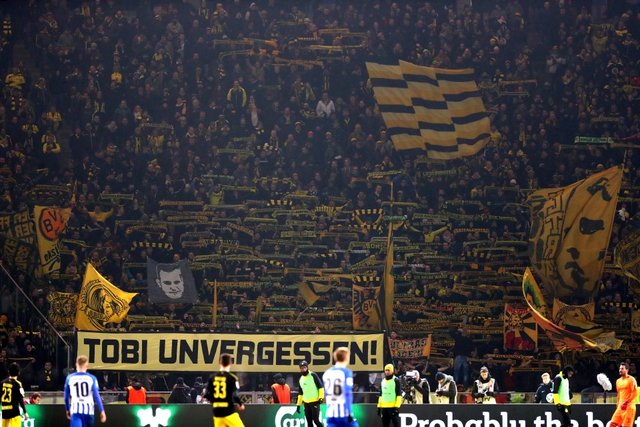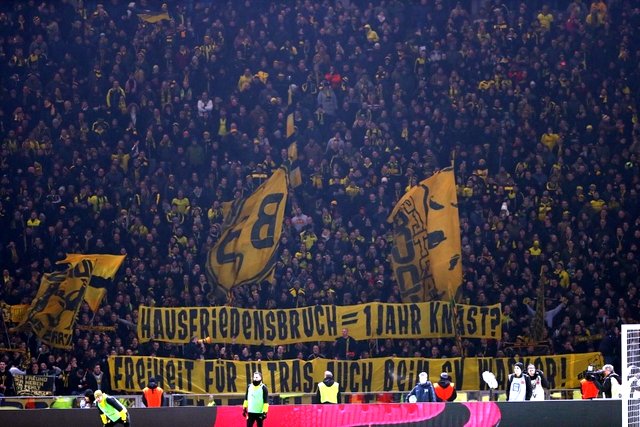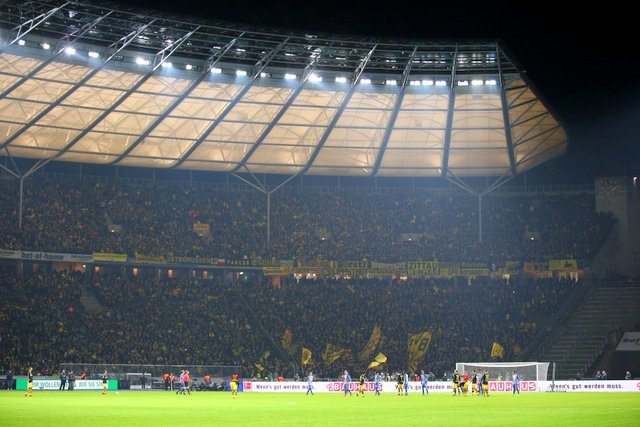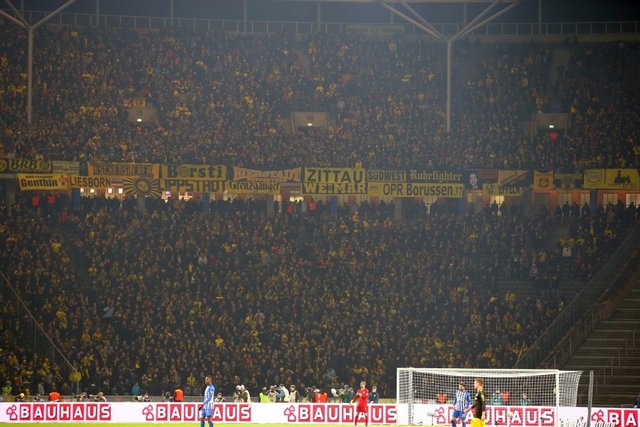 VIDEOS:
Some highligst from this match during the past years: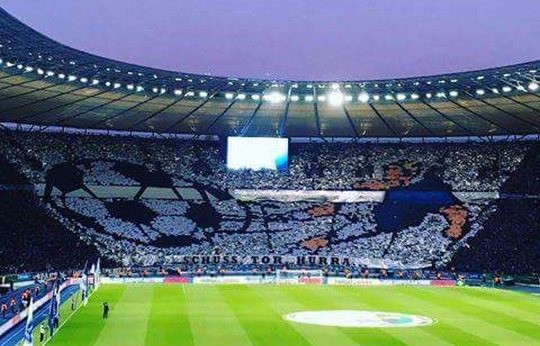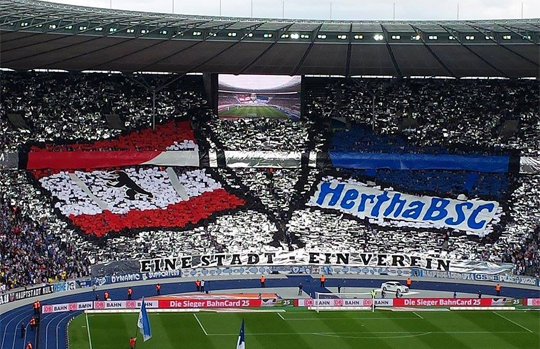 Source: www.bvb-fotos.de