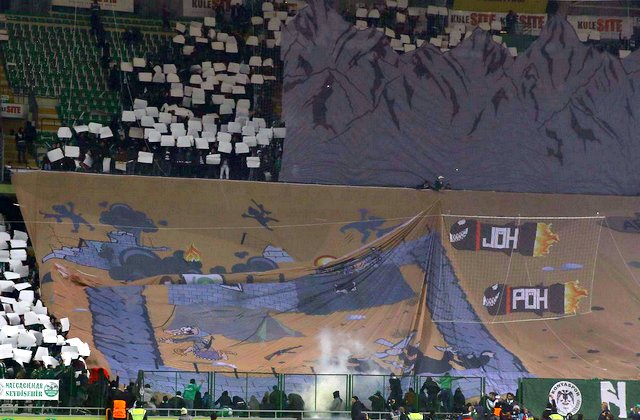 Turkey: Very political choreography in this cup match.
Konyaspor (Konya) is located about 650km from Istanbul in the inland of Turkey. Thursday evening they faced Galatasaray for a quarter-final match in the Turkish Cup.
When players entered the pitch fans of Konyaspor displayed a huge choreography which shows a tank attacking a military base belonging to Israel, Kurds and the USA. The military base gets attacked and demolished.
This message is clearly related to the situation in neighbour country Syria with the ongoing Afrin operation by the Turkish military.
Konyaspor: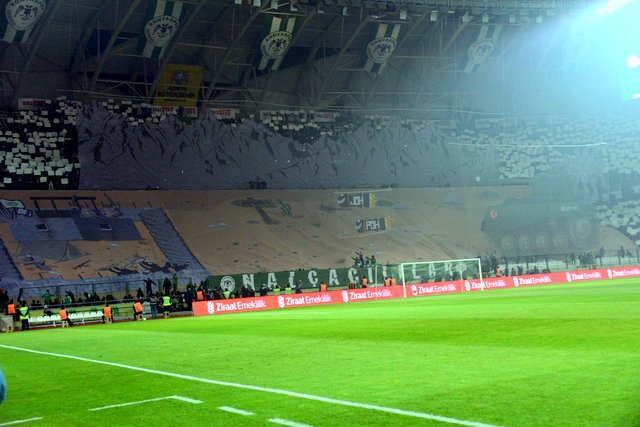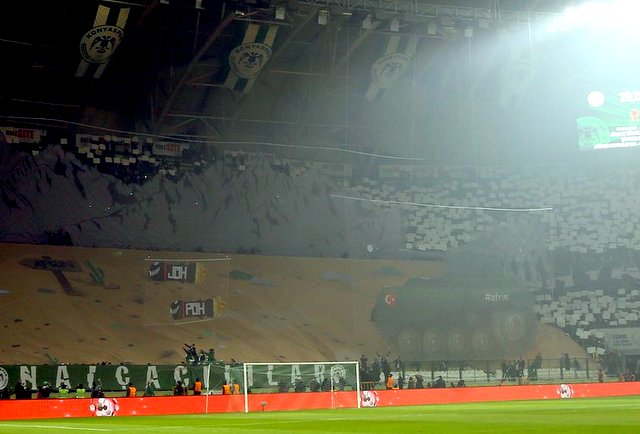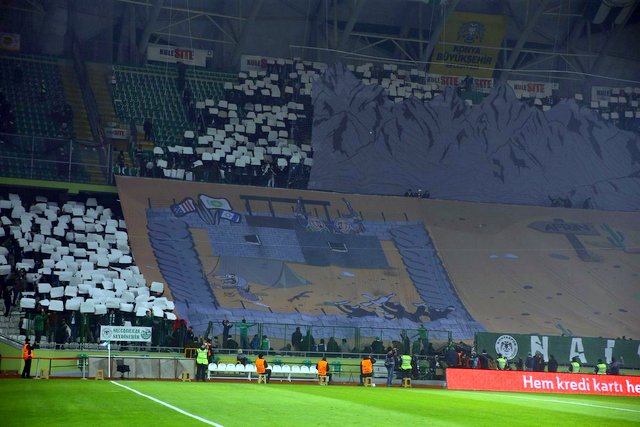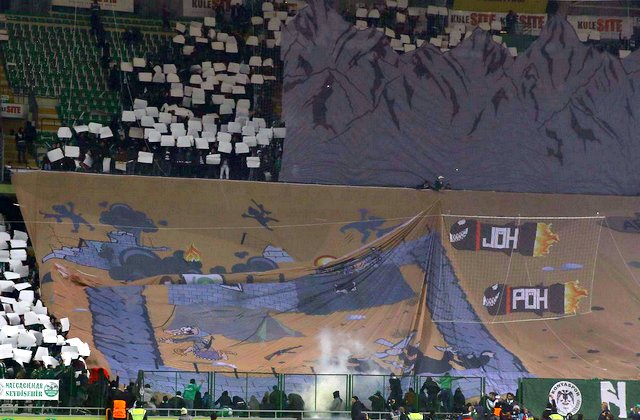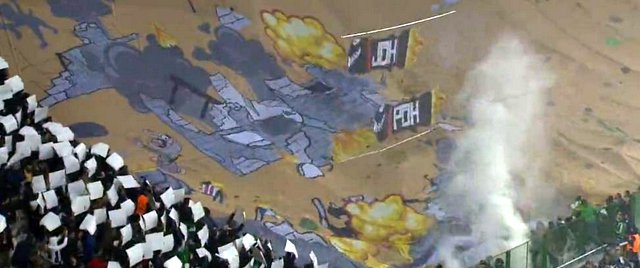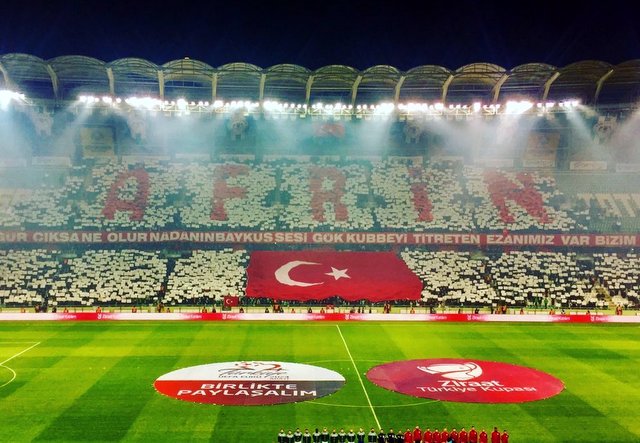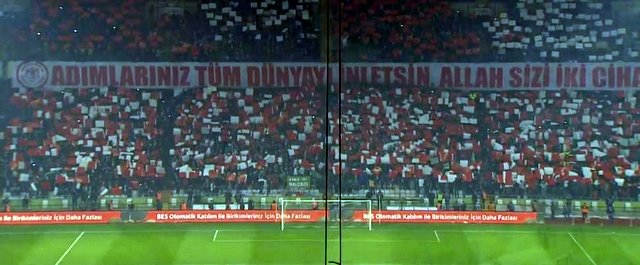 Galatasaray: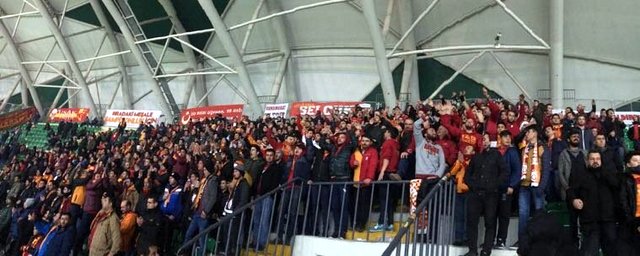 VIDEOS: