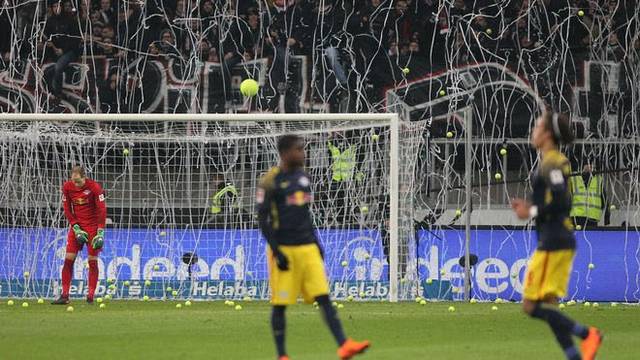 Germany: Eintracht fans big protest against the Monday matches!
Eintracht fans massive protest against the Monday matches. Angry supporters delay start of both halves.
Hundreds of fans left the terraces shortly before kick-off and occupied the area behind the pitch with banners which carried messages such as "No to Monday night football", delaying the start of the match for six minutes.
Before the beginning of the second half, hundreds of tennis balls were thrown onto the pitch and toilet rolls were hurled at the goals, causing a further delay. Instead of singing, fans whistled constantly for much of the game.
Frankfurt supporters groups had called for the protests, saying the league and clubs were "prepared to sacrifice our interests for the smallest of financial gains".
"As long as they have a few more euros in their pockets, they couldn't care less how many days' holiday we need to take to attend an away game," said a statement from the fans. "Marketing is their highest priority."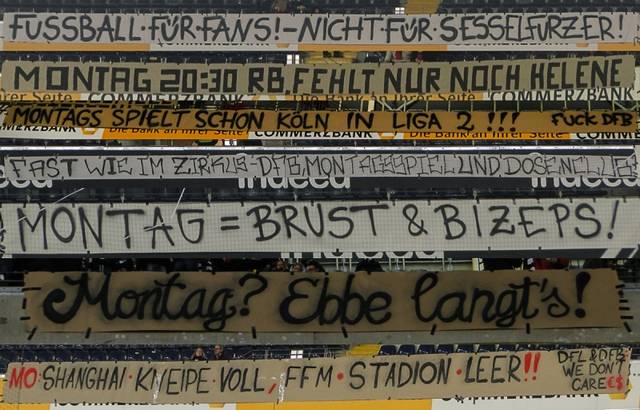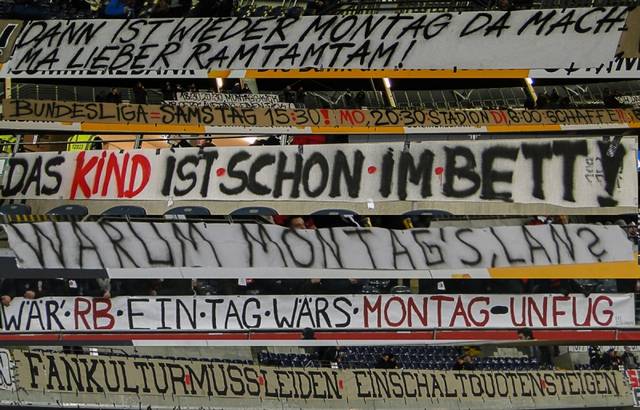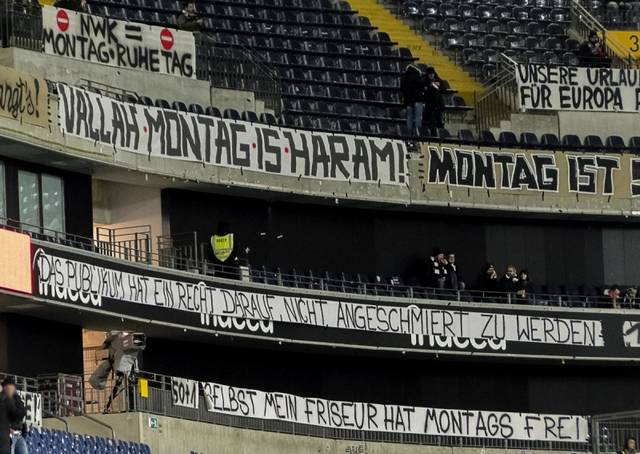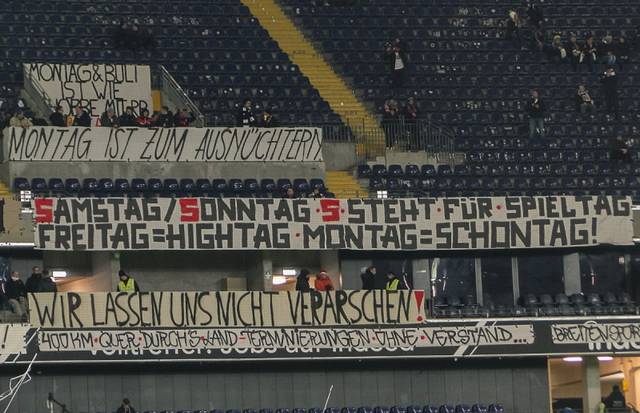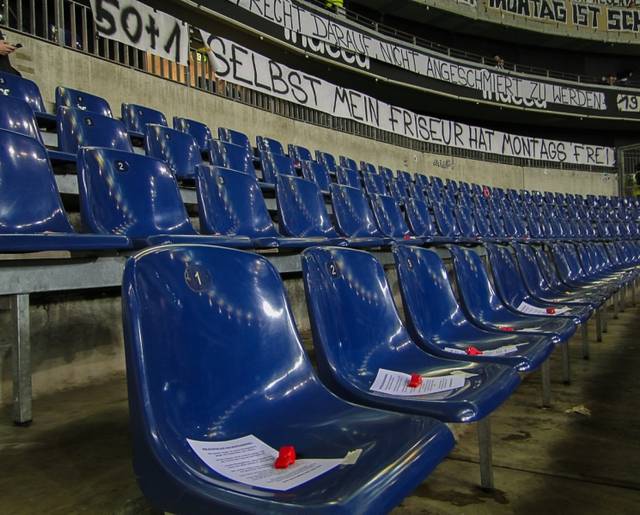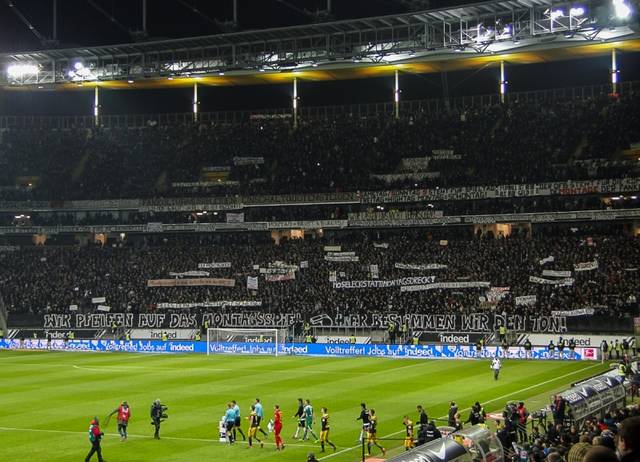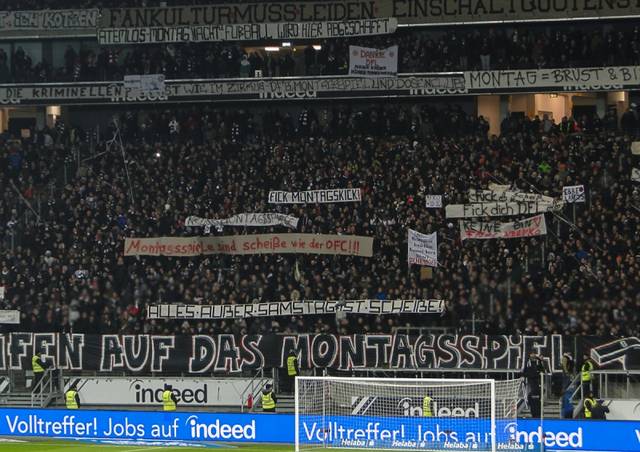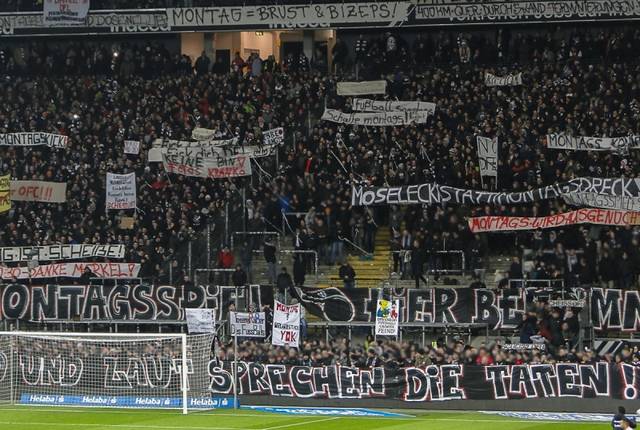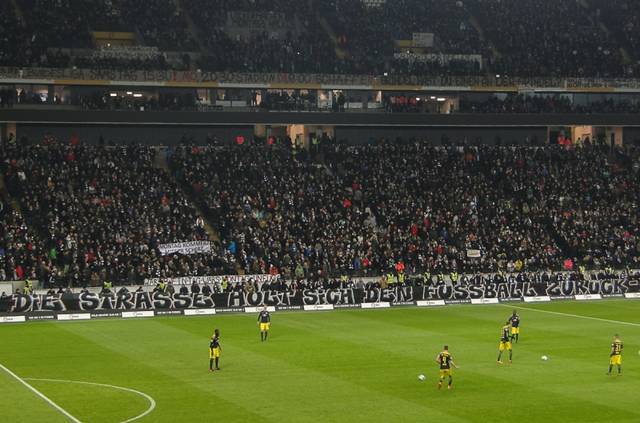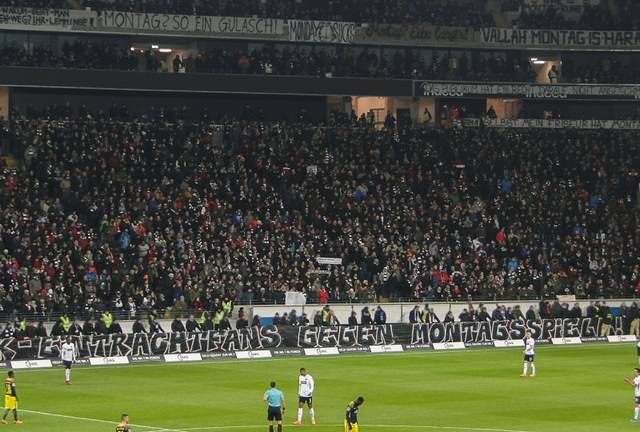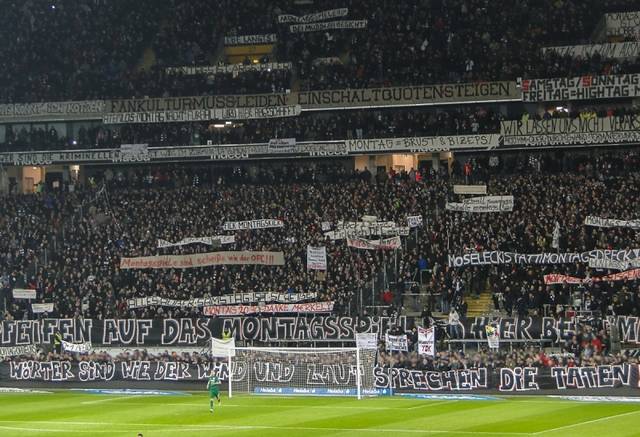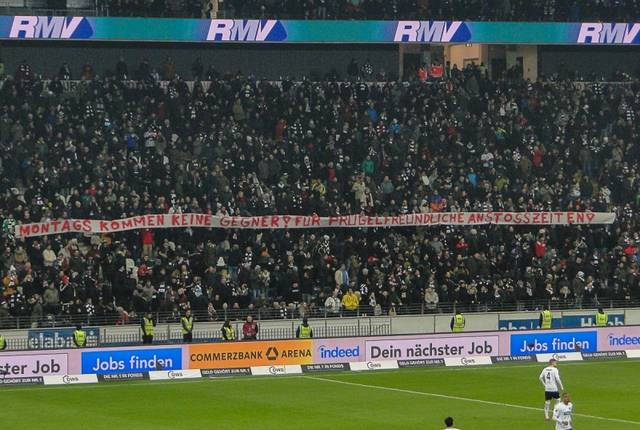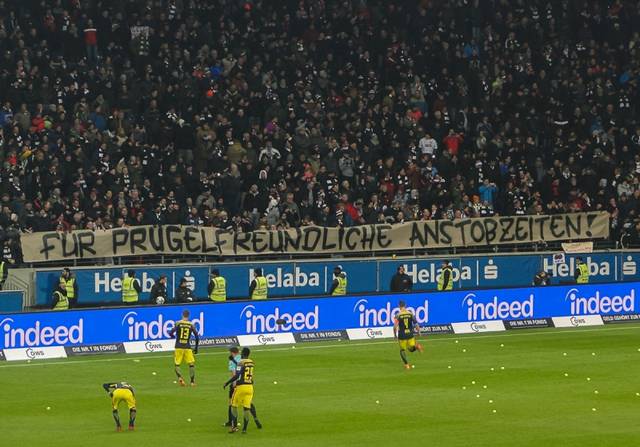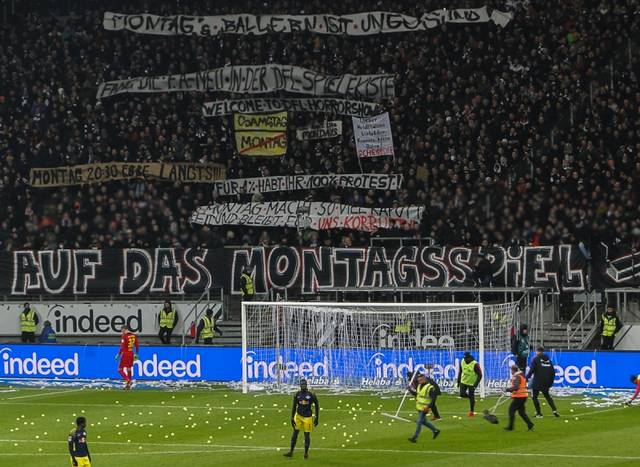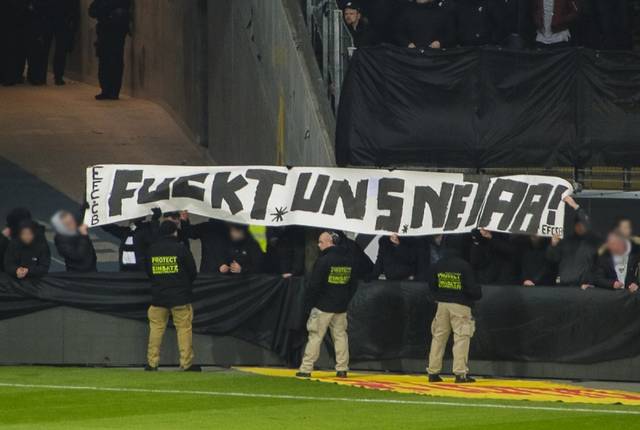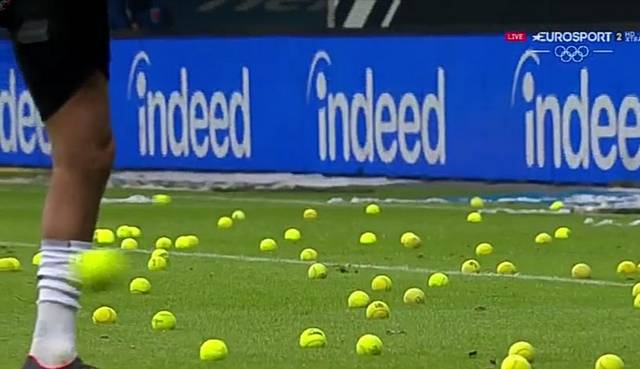 VIDEO: