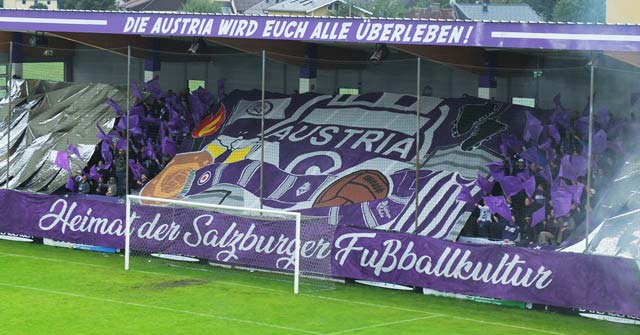 Derby in the Salzburger Liga
The real club of Salzburg - SV Austria Salzburg is currently playing in Salzburger Liga, which is one of 9 conferences that form the Landesliga - the 4th tier of Austrian League system.
Last Saturday - September 1st, Austria played derby game against Salzburger AK. Ultras of Austria once again proved their love for the club by filling the stadium and supporting their team well during the whole time, also by showing a nice display and some pyro.
Photos: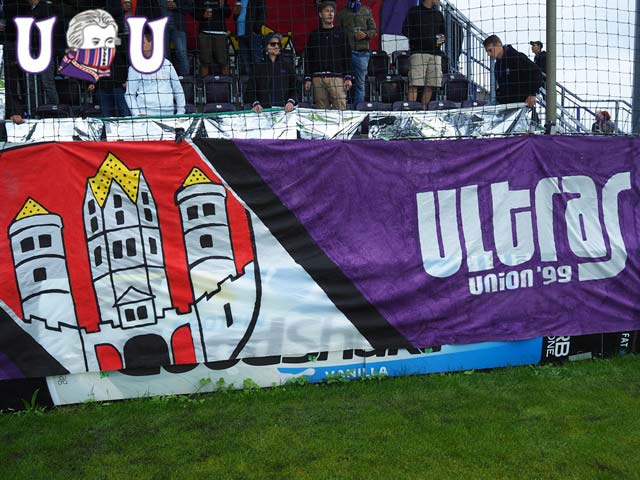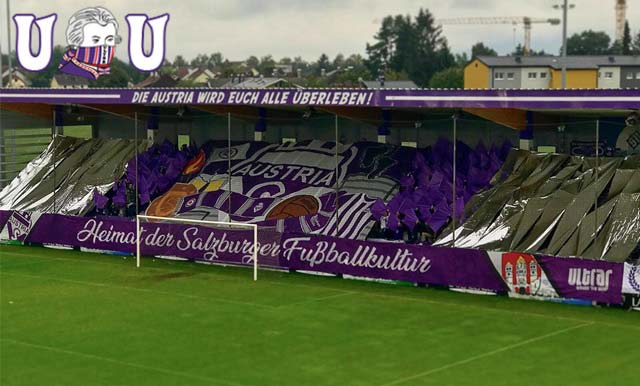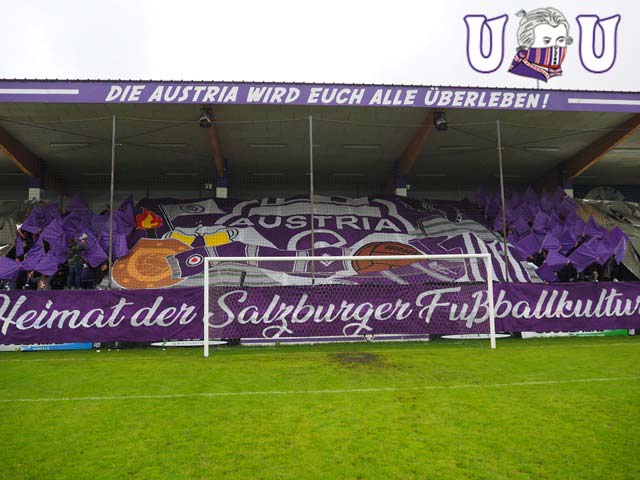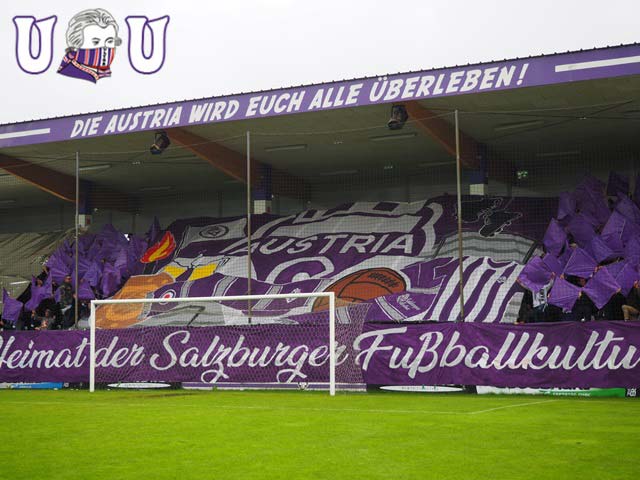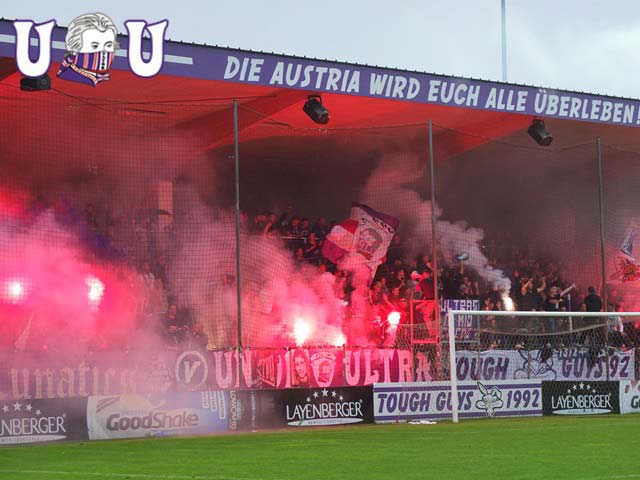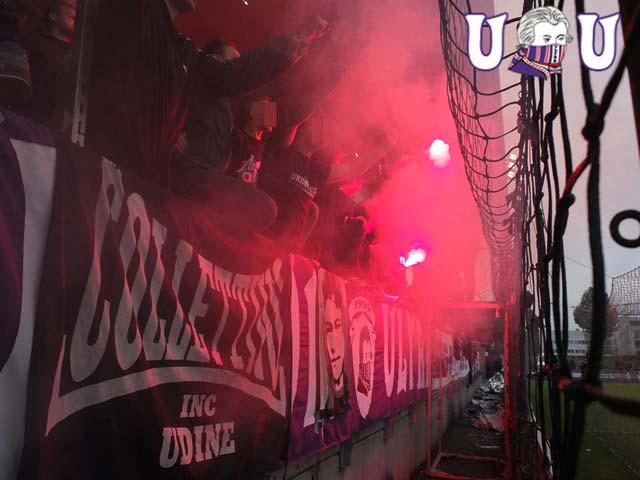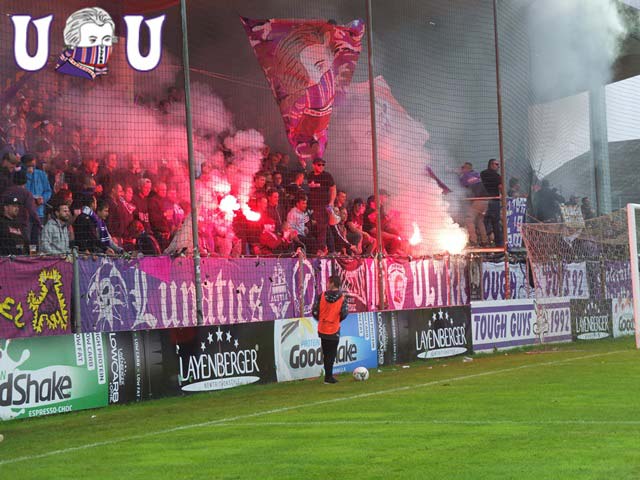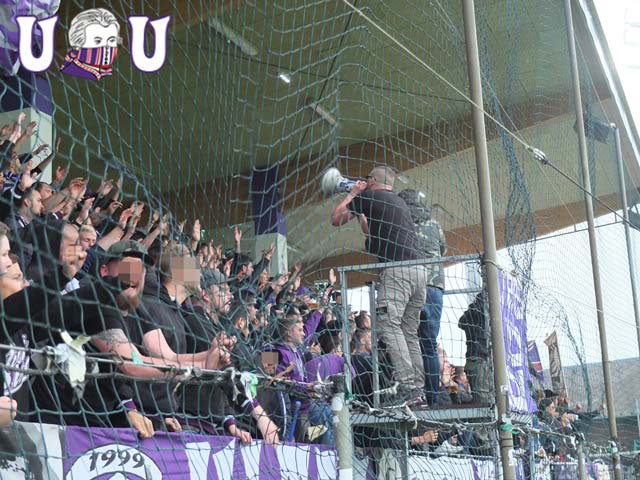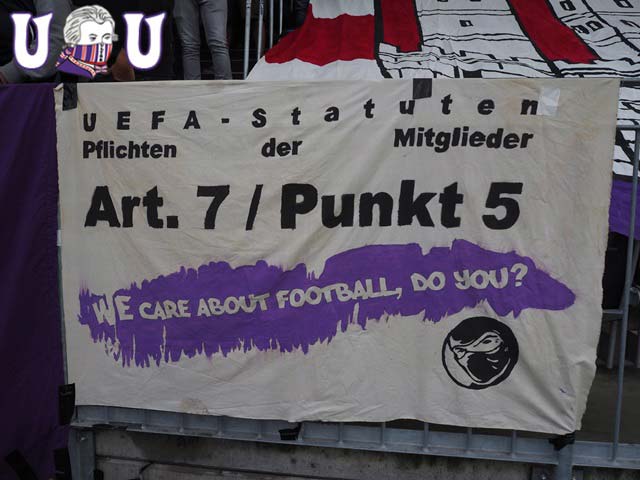 Video:
Source: Ultra Salzburg