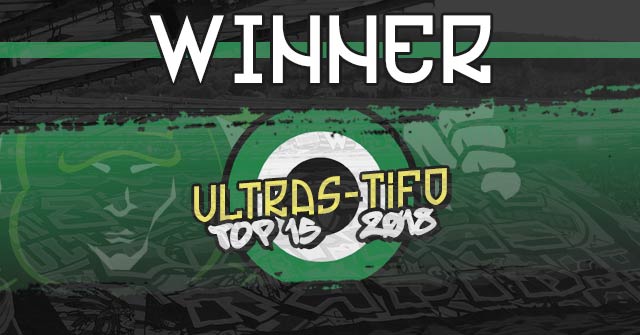 Best TIFO for 2018!
One week ago we started the voting for best TIFO action in 1 game for 2018.
As usual the voting took place in our facebook page.
Winner this year and voted best for 2018 by Ultras-Tifo followers is the great tifo action by Ultras Rapid for their 30 years anniversary in the game against Wacker Innsbruck that took place in August 26th 2018.
2nd and 3rd with even number of votes at the time when we count the voting ends, are another great performances - those of Basel and Legia.
BEST TIFO IN 1 GAME FOR 2018 - Voted by Ultras-Tifo followers
2nd/3rd place (equal votes) - Voted by Ultras-tifo followers