Page 1 of 2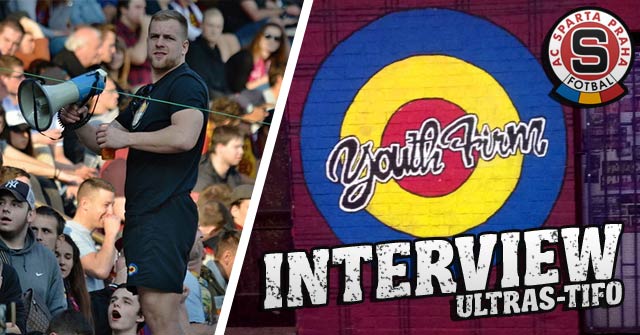 Support leader and member of Youth Firm
Sparta Prague is the most successful football club in the Czech Republic and it's firms are well known around Europe for their activity on and off the stadium. We got in touch with John, one of the main faces in Sparta's tribune to tell us more about his firm and the scene in Prague.
Hi John, present yourself to the audience, who are you and since when do you follow Sparta?
Hi all. My name is John but people call me Plukovnik (Colonel) and I'm Sparta Prague support leader since 2016. I became fan of Sparta in early age thanks to my father who supports Sparta too. I was 7 years old when my father took me to our sector. My active part of supporting started in 2007 when I was 14 years old and then I went on my first awaydays and met important people from our tribune.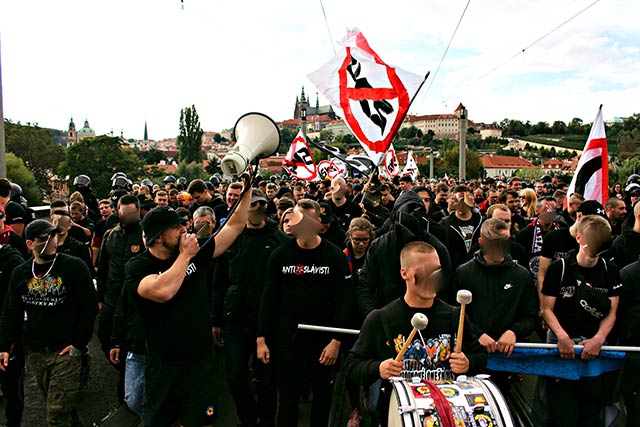 Tell us more about your group.
Our group 'Youth Firm' was established in 2009. I joined the group about 2011. In these days we don't have many members, we are not some big group, but we are one of the strongest, because we are more like a family than a football firm and we trust each other a lot! This is very important in these days, when there are plenty of troubles with police everywhere, cause you know police treats us like terrorists.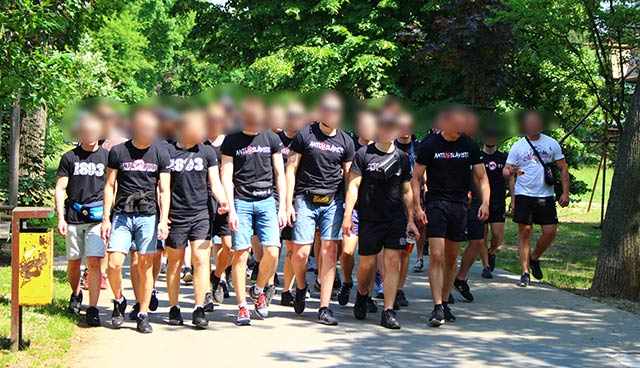 You said you are like a family, a small circle of loyal people, so it's not easy for other Sparta fans to join the group?
Yes, as I said we are like a family, so it's very, very difficult to join us. It doesn't work like "Can I join your firm". We observe the people and if we think that someone is good enough fit for us, we invite him. Of course, there is the part that our new members must be very active in stuff like painting choreographies, training combat sports or going to away games. That means our group is multifunction. We produce choreos and pyroshows, but we also fight for Sparta at the stadiums or the streets.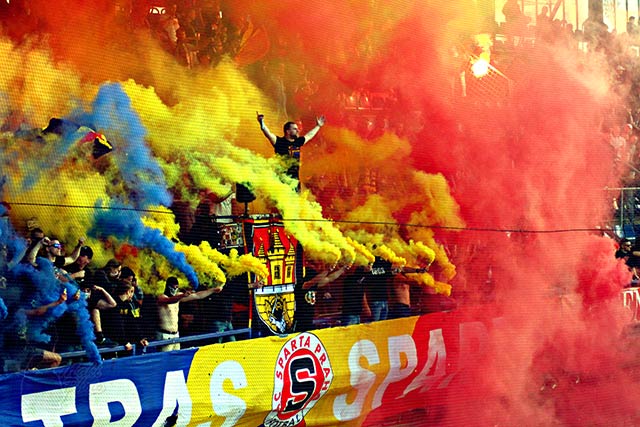 Can you tell us more about the other groups of Sparta Prague?
Another active group of Sparta is for example Falanga, which is our older generation of hooligans and they have a lot of quality in their ranks. There is also Veteranos Pirates, which are our oldest generation, real old school hools, but they are no longer active on the hooligan scene, but of course they can be dangeroous too. Last but not least, there is Mlada Sparta (Young Sparta). It's newly formed group of around 40 youths and they are very active too.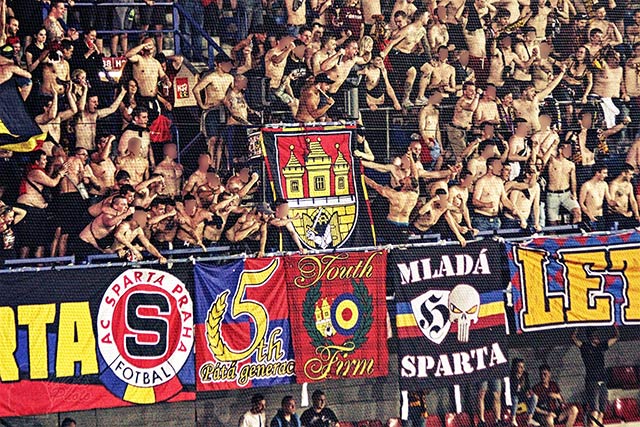 How is a matchday going on with you?
It is different with every match, it all depends on our opponent. First we must prepare everything at stadium (choreography, visialisation of sector etc). When all is done, we usually go to some pub and just have some fun you know. If it is a risky match, we are on the streets trying to find the enemy group. But these days it's very hard because of the police... The programme after a match is the same, we go to the pub or to look for some troubles. :) On away days we prefer to go to longer distances like Ostrava, Brno or Olomouc with train, because it has better spirit than going by cars.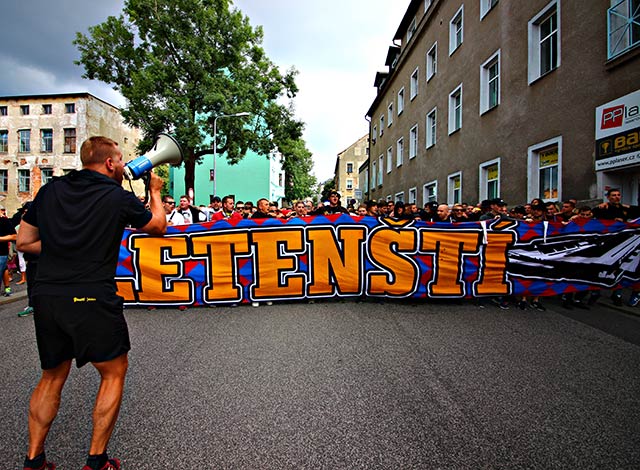 Does your group having a friendship with someone?
We don't have any official friendship with anyone. But we have good relation with FC Nitra and Kosice from Slovakia, altho the Kosice is now bankrupt.
INTERVIEW CONTINUES ON PAGE 2