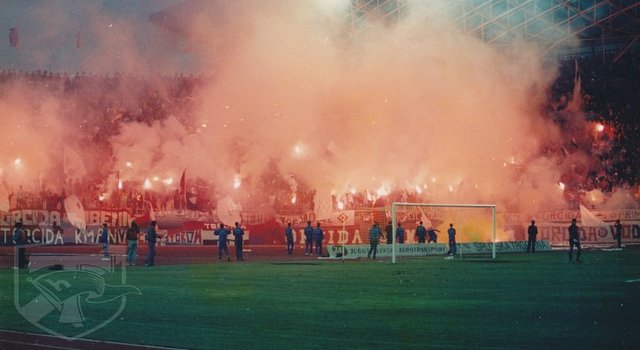 Pitch invasion by angry home fans!
We take a look back in time at one of the most historical games in Europe between Hajduk Split (Croatia) and Partizan (Serbia).
In 1990 there was already a lot of tension in the old Yugoslavia, especially between Croatians and Serbians. The Croatian ultras formed a brotherhood (Torcida, Bad Blue Boys, Armada and Kohorta) and on nearly every match with the Serbians riots and fight broke out.
The most famous and well-known riots occurred at Dinamo Zagreb vs Crvena Zvezda in May 1990, but this match with Hajduk and Partizan is also interesting.
With 10 minutes to go, the hosts went 2-0 down. Fans of Hajduk broke the fences and chased the Partizan players off the pitch. Later they captured one Yugoslavian flag and burned in live on television.
The Croatian war of independence broke out a few months after this match.
Photos: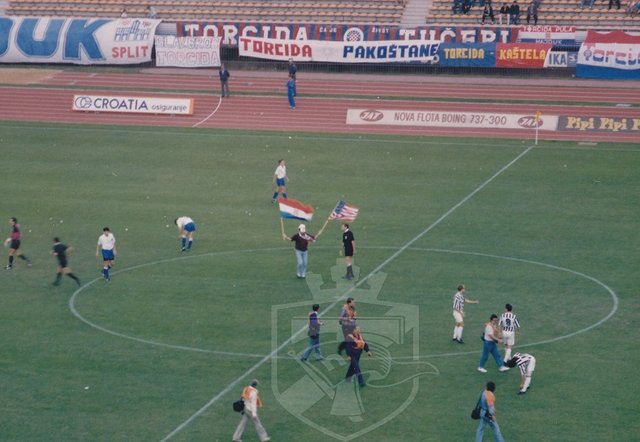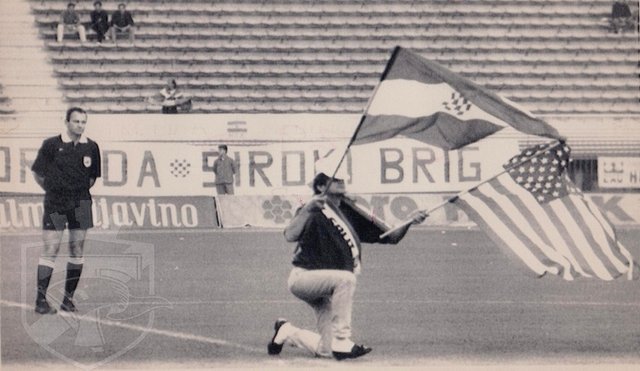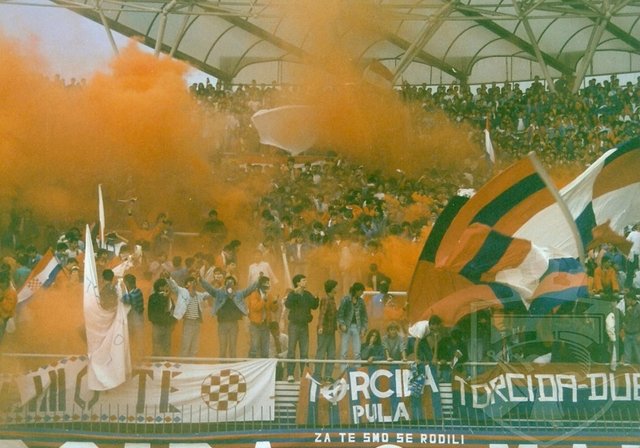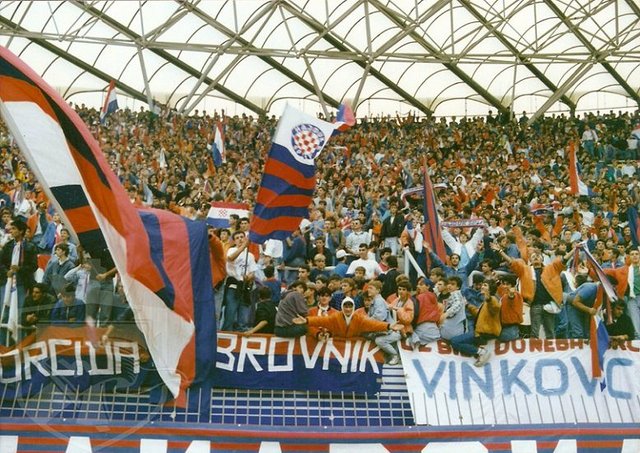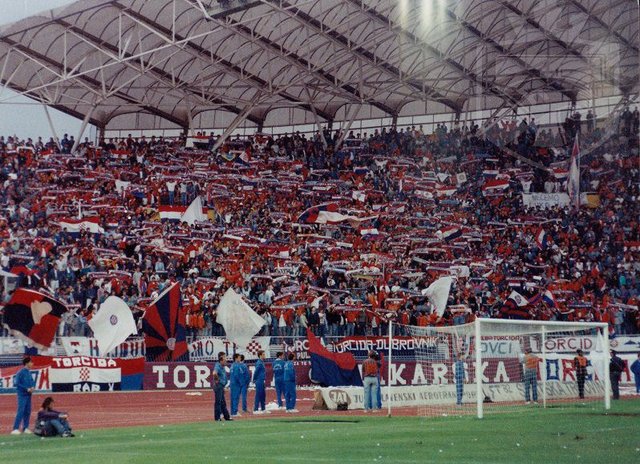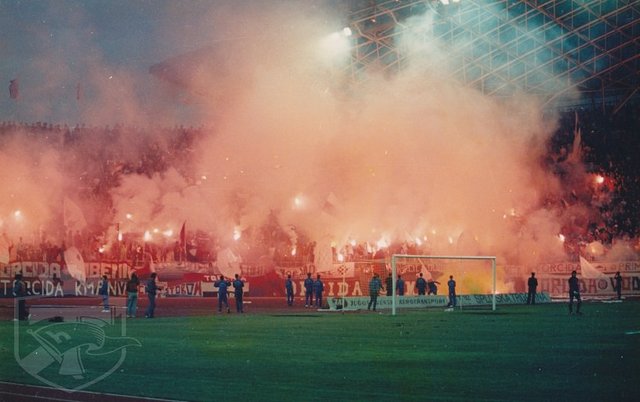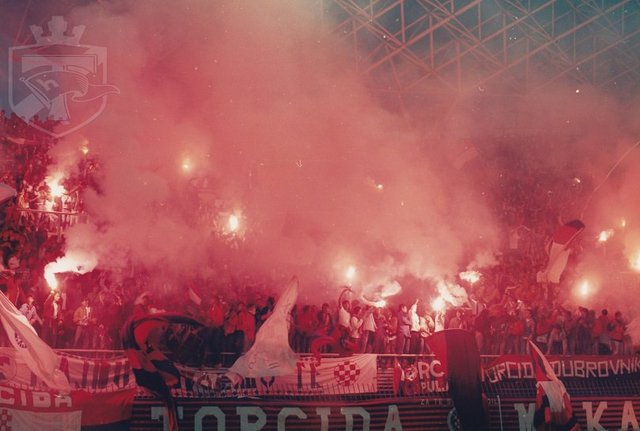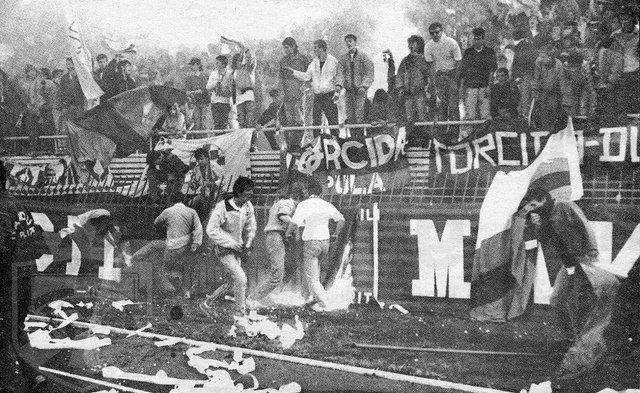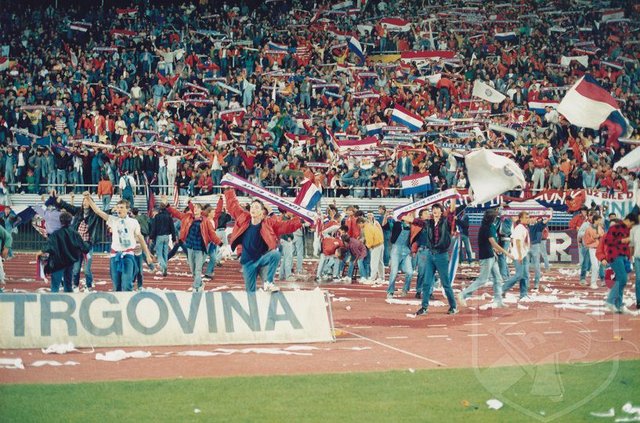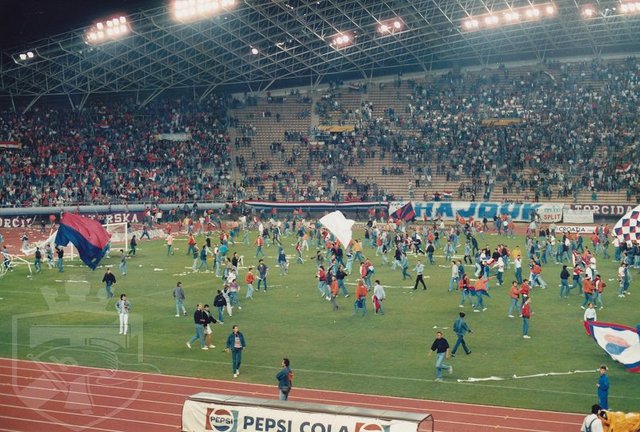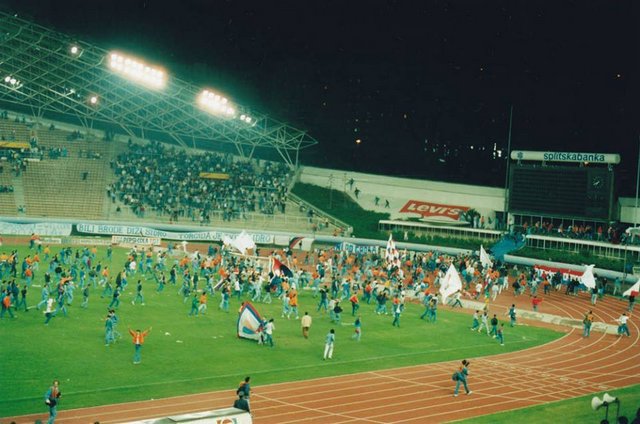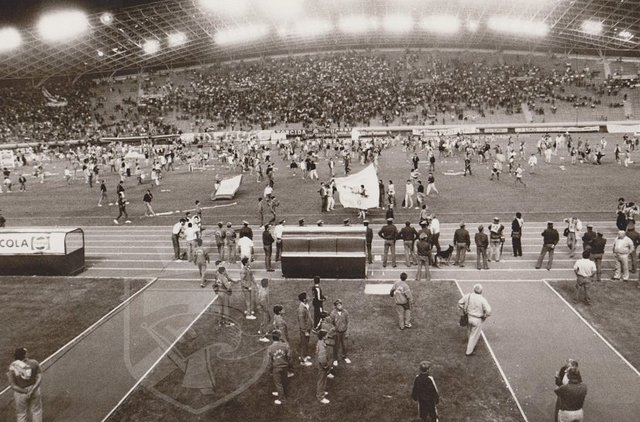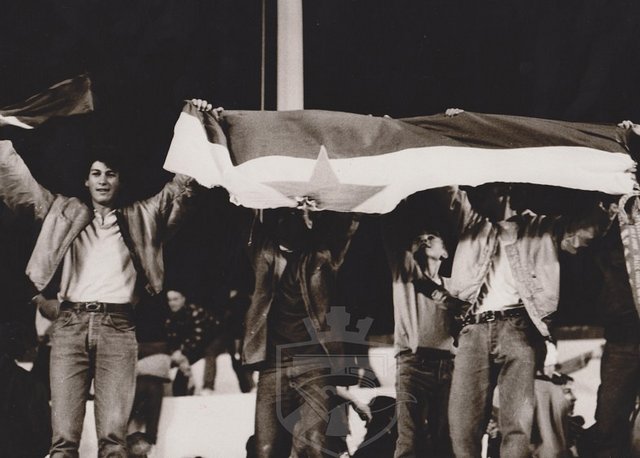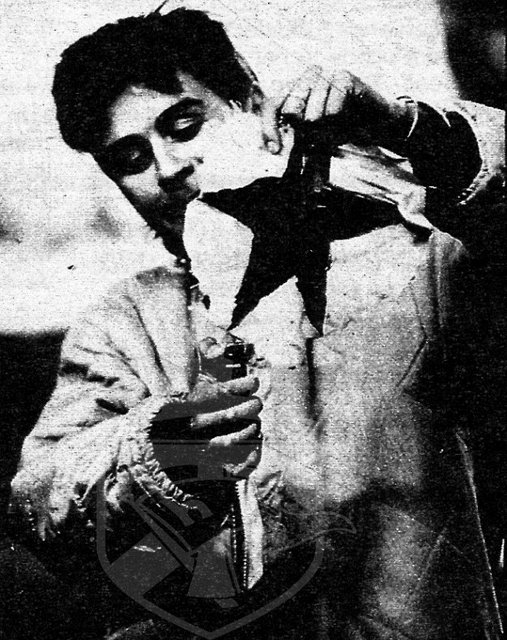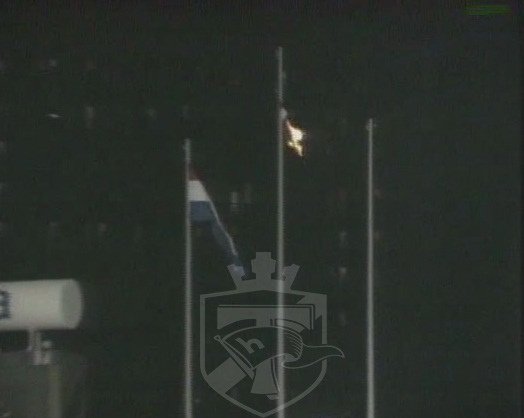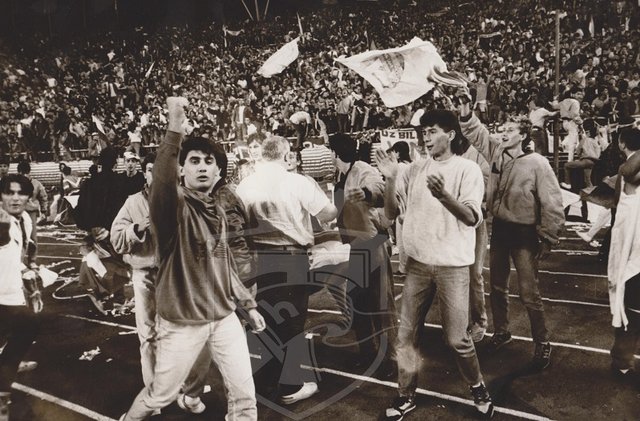 VIDEO:
Source: www.torcida.hr