Great action by Fenerbahce supporters!
EUROPA LEAGUE: Fenerbahce - BATE Borisov 21.02.2013
Match was played without supporters (Fenerbahce got ban because their fans used pyro on last matches in Europa league).
But Fenerbahce supporters did something great. From outside stadium they launched many flares that landed on the pitch and referee had to stop match for few minutes. Some of those flare even had small parachutes :D
Message to UEFA: You can't stop ultras!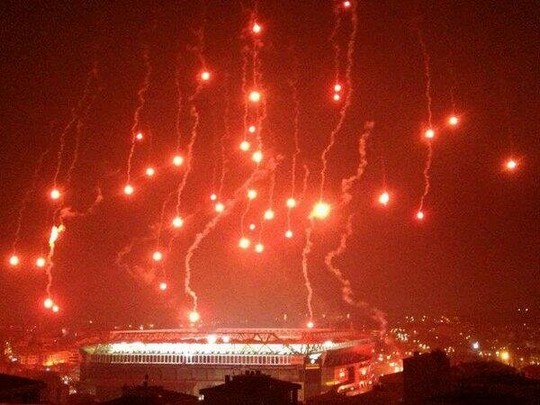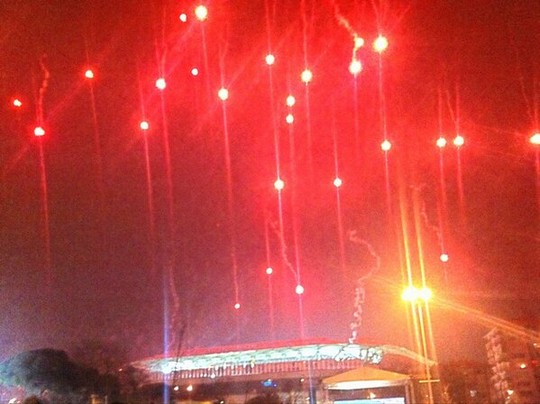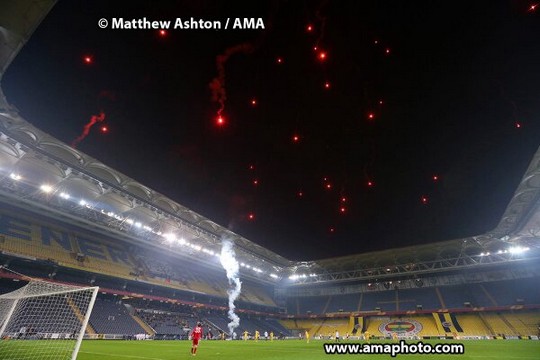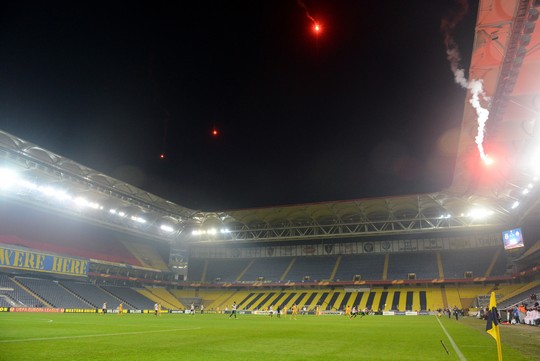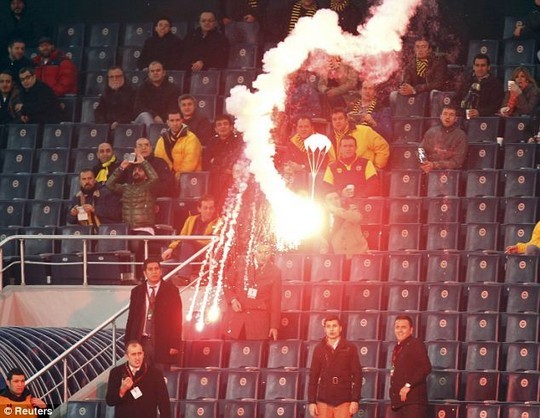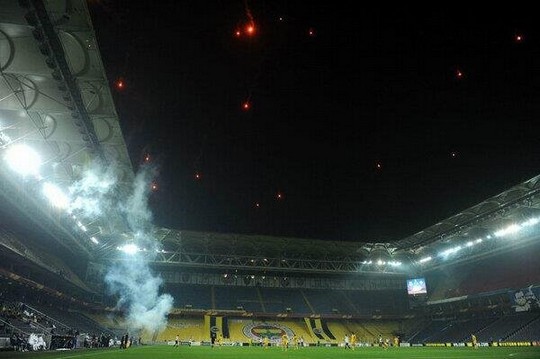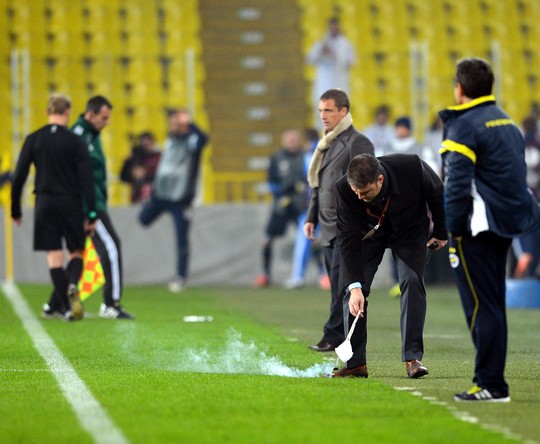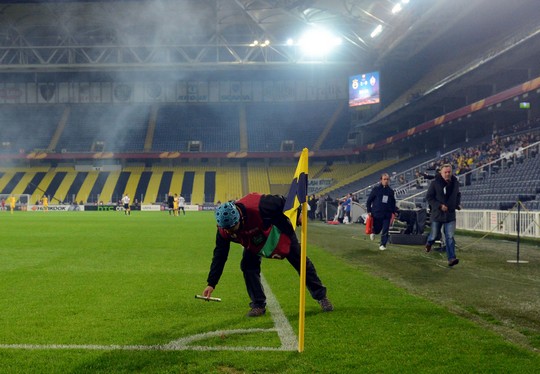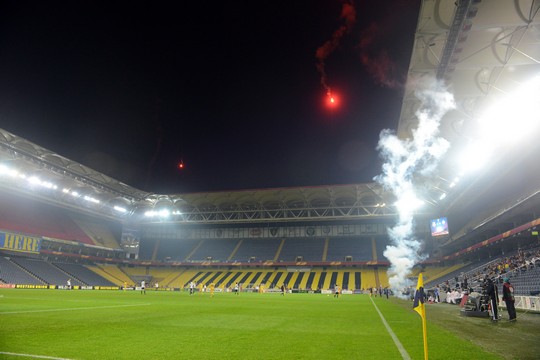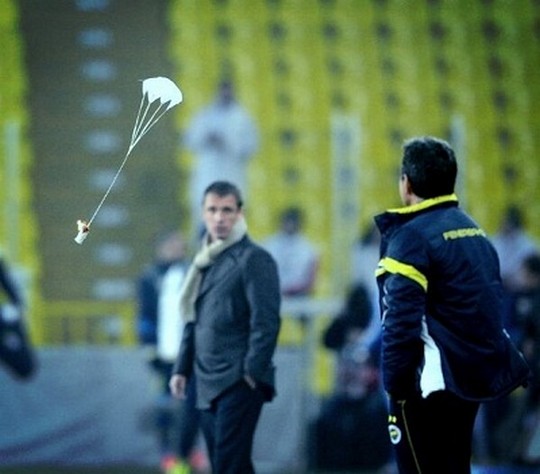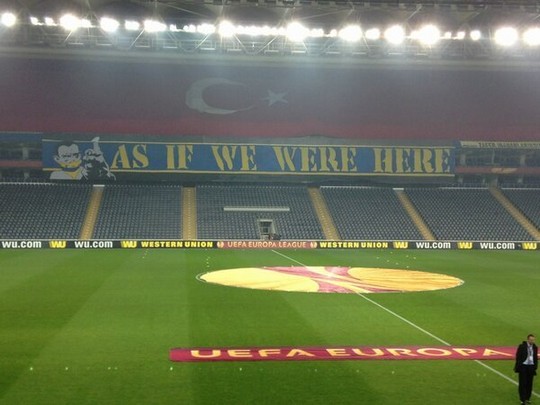 VIDEOS: