Fans unite as UEFA bans choreography.
Fans unite as UEFA bans choreography.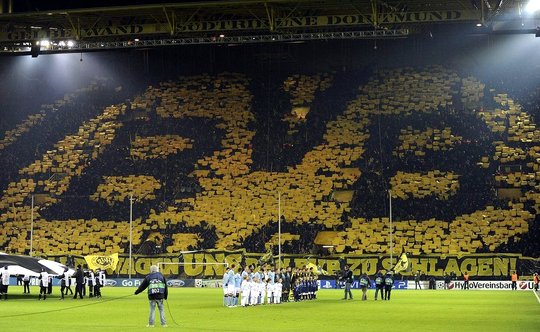 Bayern Munich and Borussia Dortmund supporters have united in their protests to UEFA and Wembley over regulations preventing fan choreography at the Champions League final.
UEFA and Wembley regulations make a recurrence during Saturday's final impossible, with fans unable to pass a banner from the level one seats to the corporate section in level two. As a result, Dortmund fans will not have any choreography at Wembley, while Bayern are planning only a small-scale display.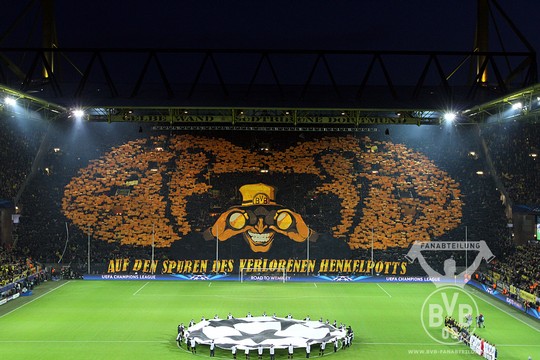 (Dortmund's famous choreo against Malaga in this year Champions League).
Dortmund fan group The Unity explained its decision: "We are unbelievably sorry that in this great moment, the highlight for so many, we cannot put forward a 'choreo' and we are frustrated beyond measure that UEFA makes it basically impossible for us to provide the Champions League final with a worthy setting."
The sentiment was shared by Bayern's Club 12 fan group.
"By rational measures we would have called our planned 'choreo' off by now," the Club 12 statement read. "However, a final like this can stop the rational parts of the brain from working, as shown in the ticket prices paid."
It added that the governing body's decision appeared to be motivated by a desire to keep "typical fan behaviour like waving flags and standing up and singing" away from the "UEFA family".
Source: www.espnfc.com