Friendly match between united Ukrainian ultras.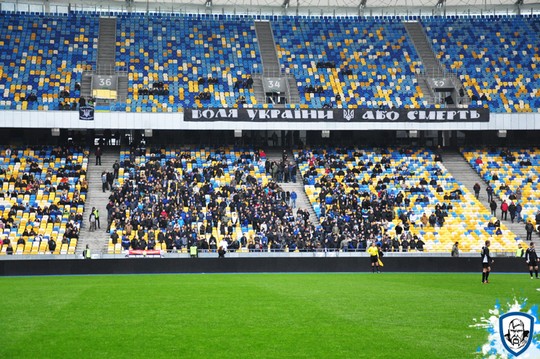 Due to political situation in Ukraine start of the Premier League is indefinitely moved. But Shakhtar ultras already have bought tickets to Kyiv to visit main Ukrainian derby.

So ultras of both teams (Shakhtar and Dynamo) decided to play match  to show the unity between all ukrainian regions against russian occupation. Olympic stadium in Kyiv aggreed to host this match, they have provided everything needed, even opened fast-food points.

One big text was showed on the stand: "Freedom of Ukraine or death". Lots of patriotic songs and songs against russians. Friendly atmosphere between the bitterest enemies in Ukraine.

After the game microphone was given to Sergii Pavlichenko - one of Dynamo ultras, who was inprisoned by Yanukovih regime and now is released by new ukrainian government. Ultras of the whole world have made actions in support of Pavlichenko family during last two years...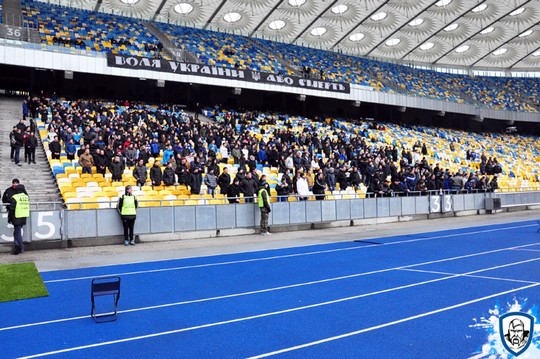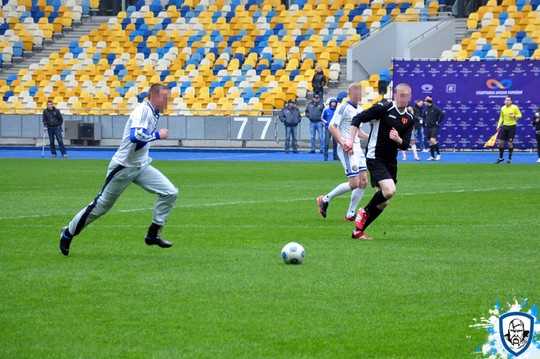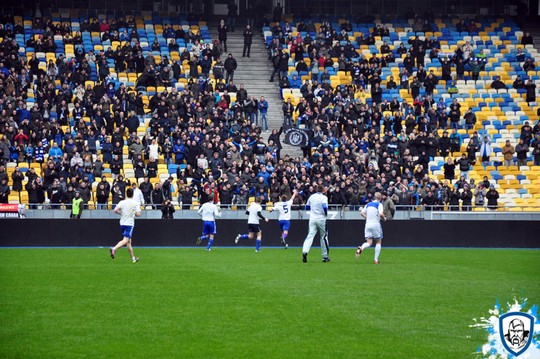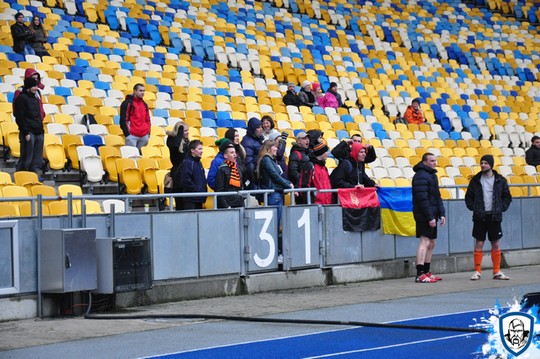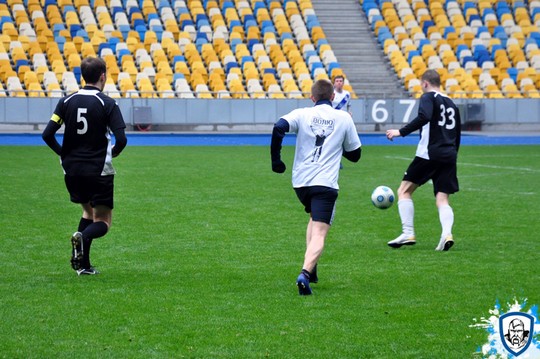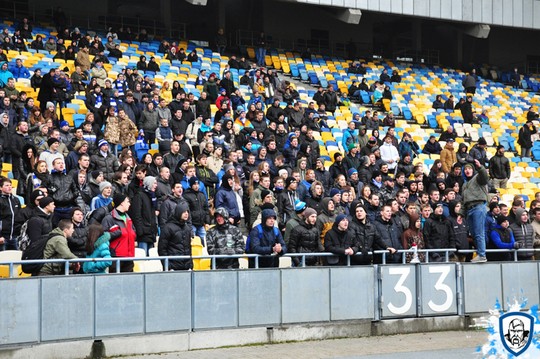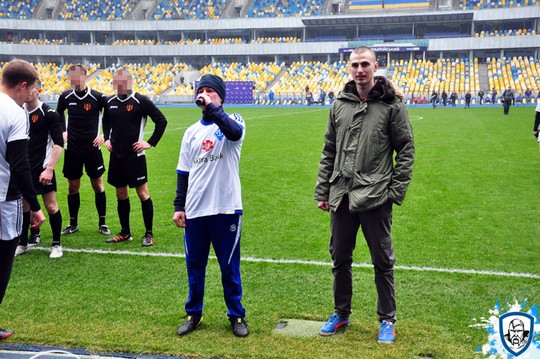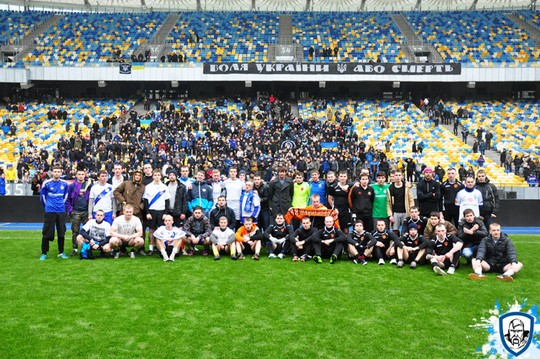 VIDEO: