Turkey: 35 members of Carsi face life in prison for 'coup attempt' back in 2013.
Turkey: 35 members of Carsi face life in prison for 'coup attempt' back in 2013.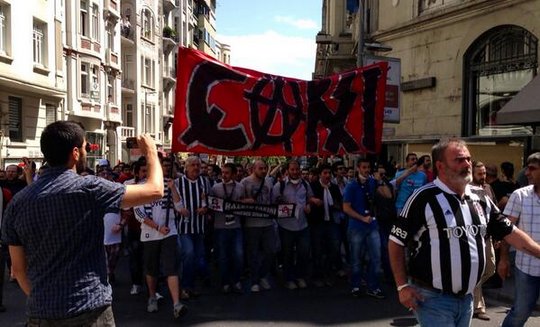 Prosecutors have demanded aggravated life imprisonment for 35 members of the iconic supporter group of Beşiktaş, çArşı, on charges of "attempting to overthrow the government" in Arab Spring-like fashion for leading last year's Gezi protests in Istanbul, Turkish media reported this week.
It's not surprising football fans got arrested after the anti-government protests in Turkey last year as groups from the biggest Istanbul clubs played a big role in the demonstrations. But lifetime in prison is not fair and both EU and US now called on Turkey to respect people's right to protest.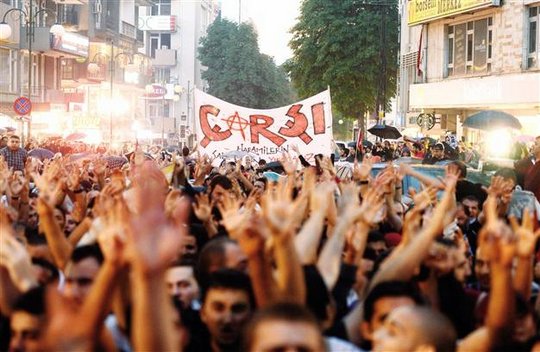 Those accused, including Carsi leaders, attempted to topple the government by forming an "armed organisation" and provoking demonstrators, Milliyet newspaper reported, quoting from the indictment.

The prosecutors demanded so-called aggravated life sentences for all of them.

Some Carsi members had been detained during the protests, but were later released pending trial. No trial date has yet been set.

The indictment went on to say that Carsi members tried to create an image similar to the "Arab Spring" by providing the foreign media with images of clashes.

They also attempted to invade the prime minister's office in Besiktas as well as President Recep Tayyip Erdogan's -- former premier -- house in the capital Ankara.

The protests left at least eight people dead and some 8,000 injured after a brutal police crackdown.

Several trials related to the protests are already taking place across the country.

More than two dozen alleged leaders of Taksim Solidarity -- the main activist group behind the protests -- went on trial in June, also facing lengthy prison terms for their part in leading the protests.
Source: www.timeslive.co.za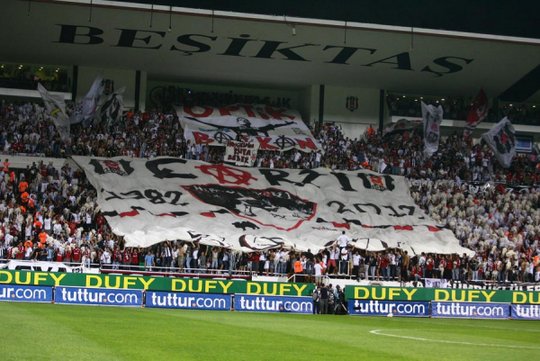 (Carsi members during a Besiktas game).