Croatia: New problems for Bad Blue Boys.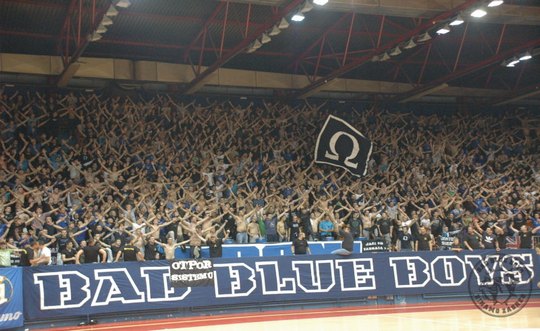 As you probably know, Bad Blue Boys this year created their own futsal club as an example of how a club should work and how they want real (big) Dinamo Zagreb to be organized.

Club started season very good in Croatian second futsal league, they are fighting for promotion to first league and in the Cup they beat first league club, on every match there is 2500 fans, but Zagreb city still ignores them.

On the last meeting with City officials for sport, they were told that they must move from the city hall ("Dom sportova 2") because of too loud singing and jumping by fans!  They said that is threat to the stability of the hall structure. Unbelievable reason, probably the leader of Dinamo Zagreb Mamić stand behind this...