Champions and Europa League: Final rounds 24th Feb - 26th Feb 2015.
Champions and Europa League: Final rounds 24th Feb - 26th Feb 2015.
Photos and videos from the first leg of CL and EL one week ago can be seen here.
Half of the Champions League teams played the first leg of 8th finals last week, while the other teams played this week.
Champions League
8th finals, first leg.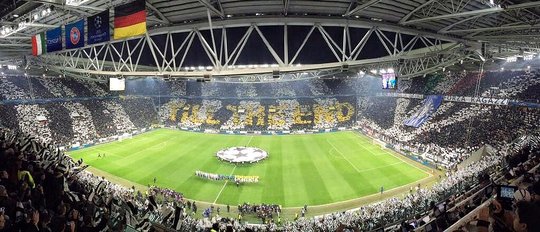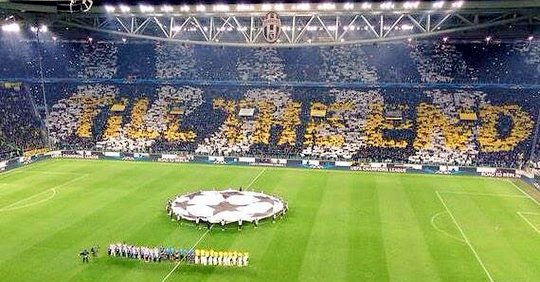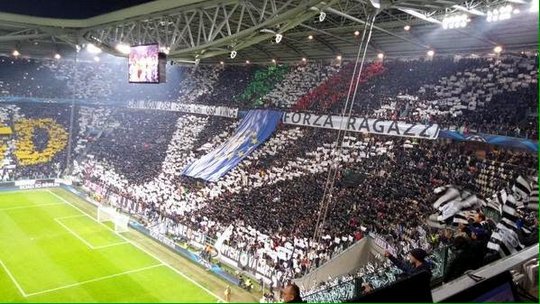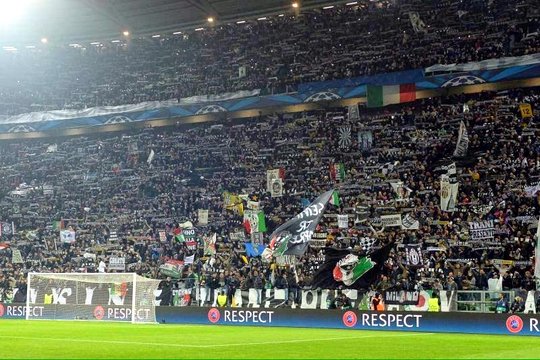 Away fans: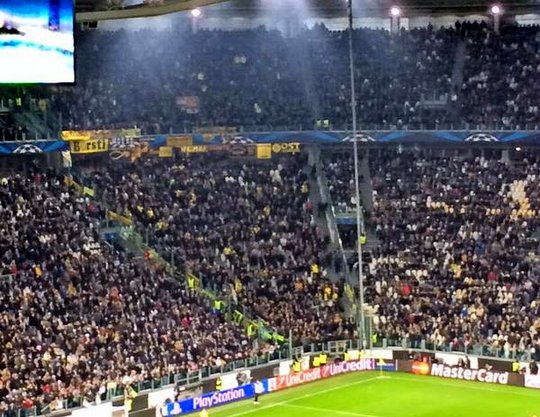 Bayer Leverkusen - Atletico Madrid
Away fans: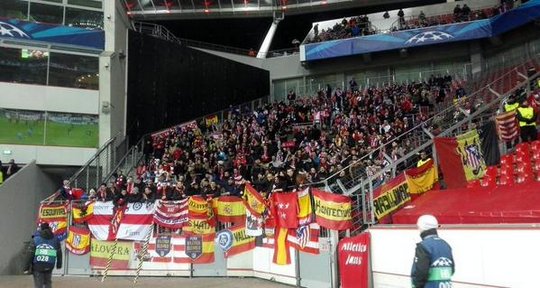 Arsenal - Monaco
Away fans: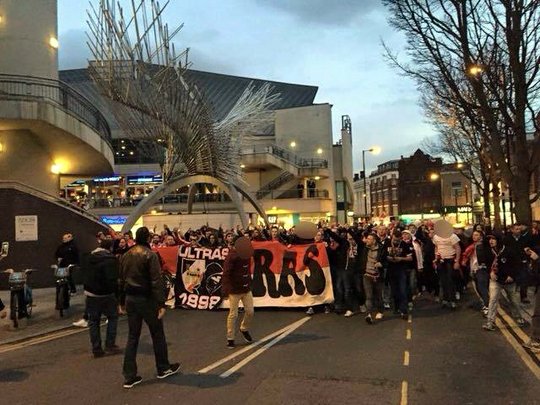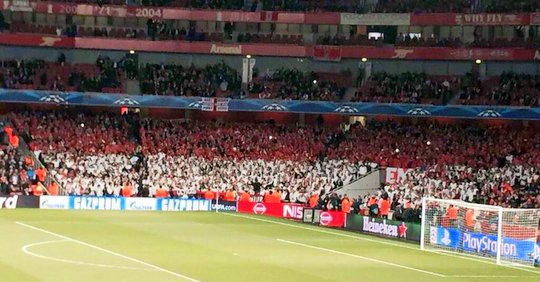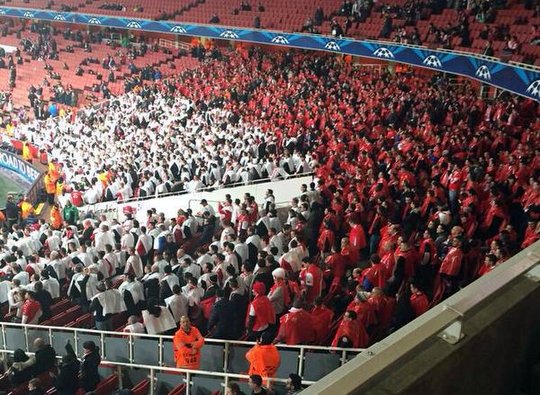 Europa League
16th finals, second leg.
Feyenoord - Roma (FULL ARTICLE)

Totally chaos a week ago when Feyenoord fans visited Italy, and lot of action in this return match.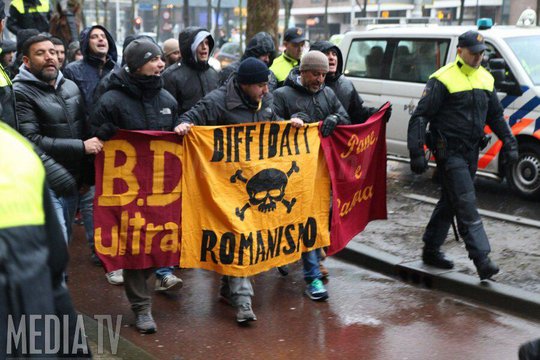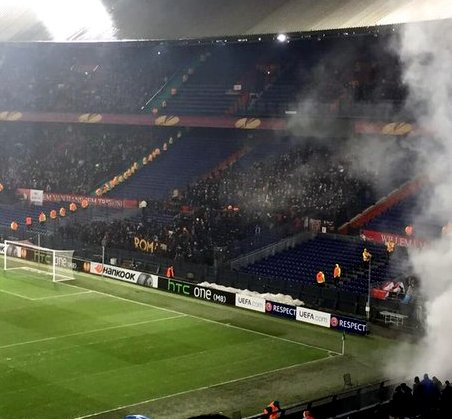 Napoli - Trabzonspor
Around 600 Turkish fans traveled to Italy for this game. Before kick-off a few Turkish fans needed medical treatment after local supporters attacked smaller groups of Trabzonspor supporters in the city center.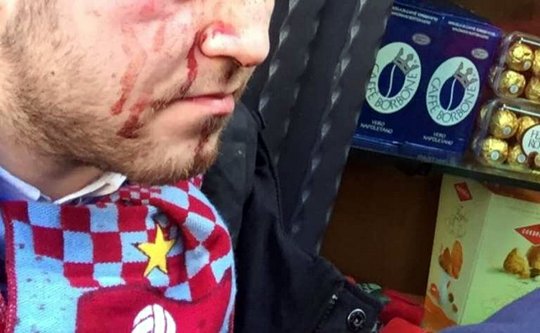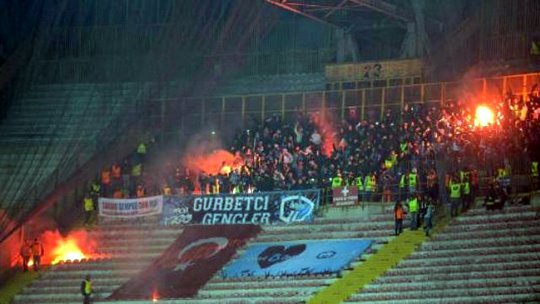 Besiktas - Liverpool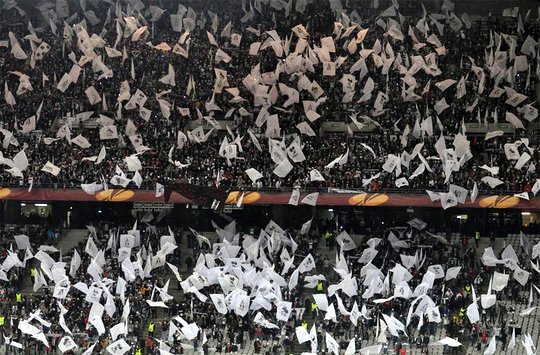 Away fans: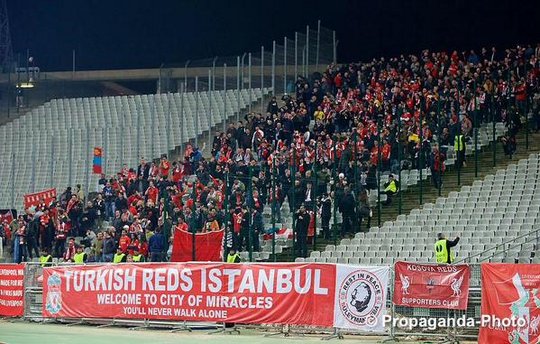 Dynamo Moscow - Anderlecht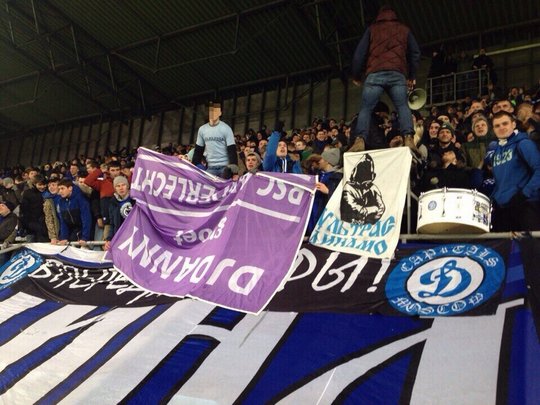 Dynamo Kiev - Guingamp
Home fans tried to steal banners from the French supporters.
Everton - Young Boys Bern
Away fans: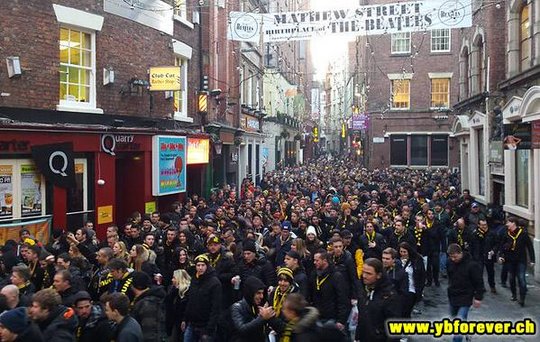 Legia Warszawa - Ajax
Match behind closed doors again for Legia. Fans gathered outside the stadium to support their players with songs.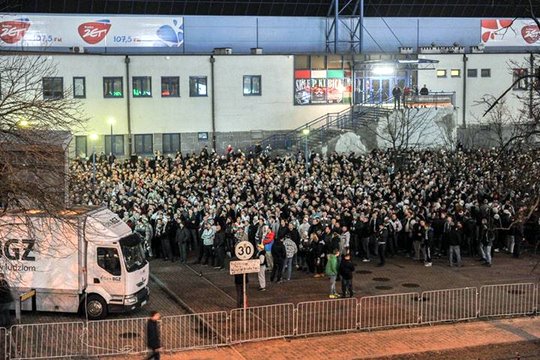 Inter - Celtic
Away fans: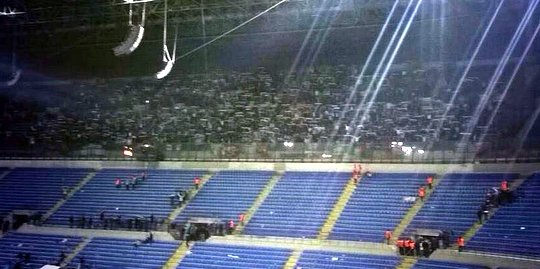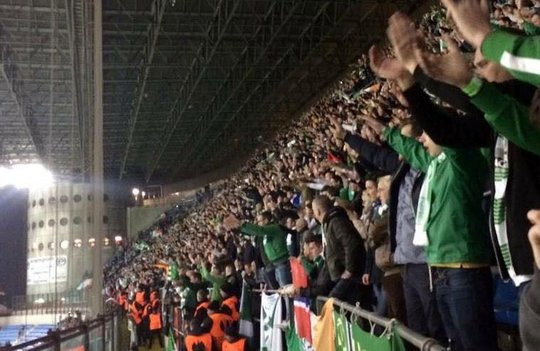 Olympiakos - Dnipro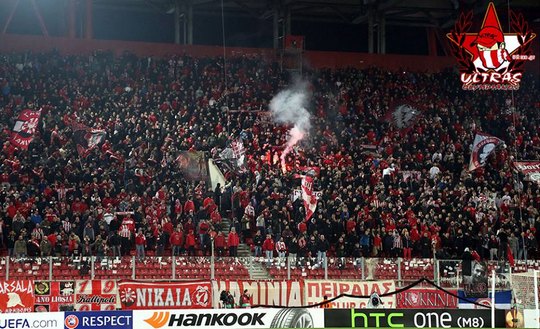 Athletic Bilbao - Torino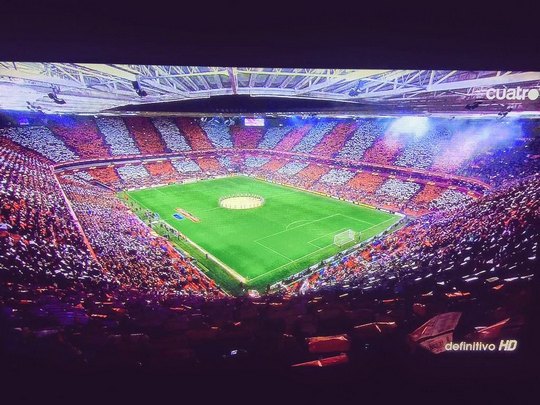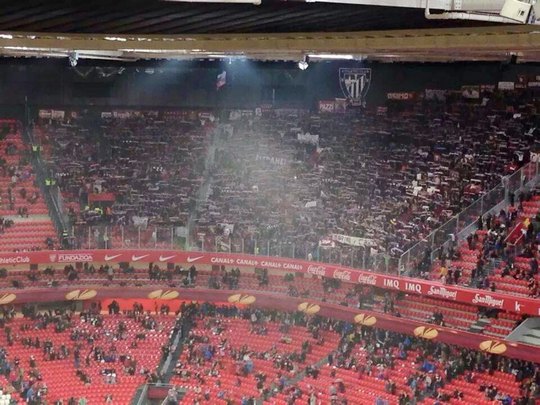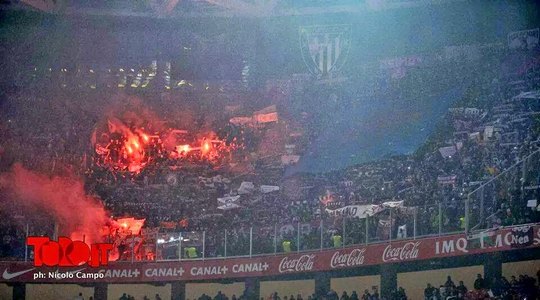 Club Brugge  -  Aalborg
Away fans: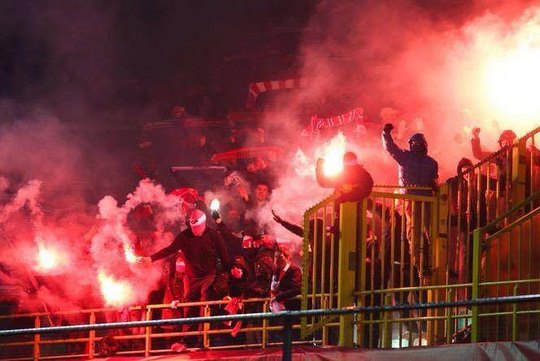 Article will be updated with latest news, photos and videos from Champions League and Europa League this week!