Indonesians with choreography and pyro to support AS Roma at friendly match in Jakarta!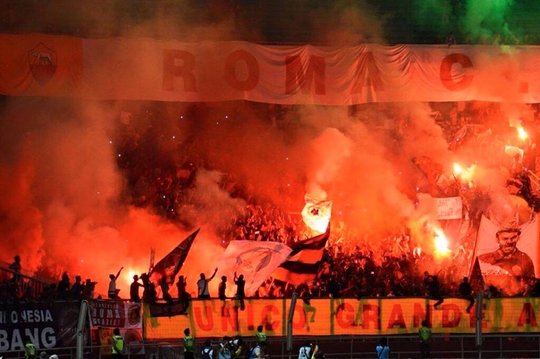 Indonesians with choreography and pyro to support AS Roma at friendly match in Jakarta!
During the European summer break many of the top clubs in Europe, such as Chelsea, Liverpool, Barcelona, Real Madrid, AS Roma and many more, travel to Asia for friendly matches and smaller tournaments to prepare for the new season. Many of these clubs choose Asian countries for the summer break because of the huge amount of fans they have over there.
Two years ago we wrote about Indonesians who decided to support Liverpool instead of their own players at a friendly match. Last weekend the same happen again, when AS Roma (Italy) played their first match ever in Indonesia.
Already at the airport a huge group of "AS Roma supporters" welcomed their players from Italy. Outside the players hotel even more people gathered with songs and flares, and at the match Indonesian supporters displayed a choreography together with lot of pyrotechnics.
Support your local team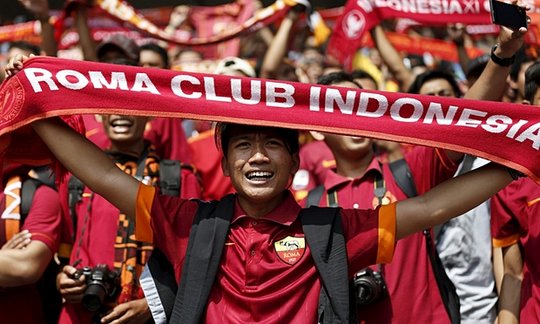 No doubt Indonesian supporters created a stunning atmosphere, the problem is just that they supported AS Roma from Italy and not their own Indonesian team!
"Support your local team" is a famous expression used by European ultras. The idea is people should support the club they have connections to, most likely from the same city you are born in or live in. Be proud of your city and local team!
Last couple of years football started to become more and more popular in Asian countries. Indonesia is a very good example. In the past we published several articles to show the great support, example is PSS Sleman. This is good examples of fans who are proud of their local team, just the way it should be.
The problem is it's more and more popular to support European teams as well. This is the worst example of "Modern football" and totally against the ultras ideology. This is the reason local fans in for example England can't effort to attend own games, because once-in-a-life tourists from all over the world buy up home tickets. Manchester United is probably the worst example...
If this show was made for the Indonesian team it would be perfect and probably worth an article just to show the great support. But when this was made for AS Roma by Indonesians, it's just embarrassing!
Photos: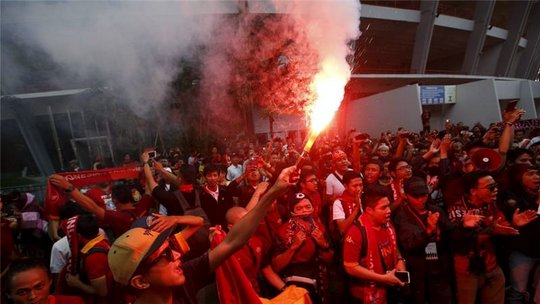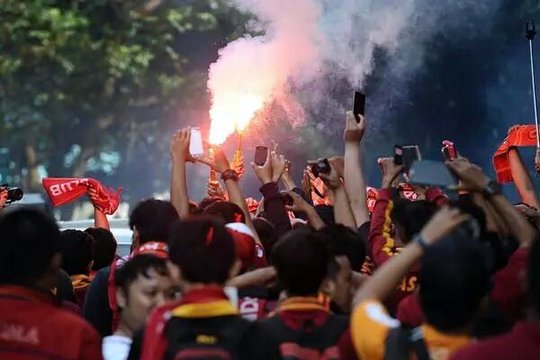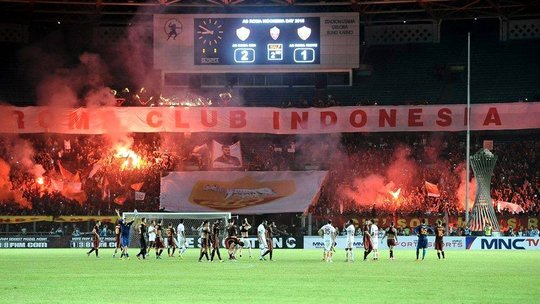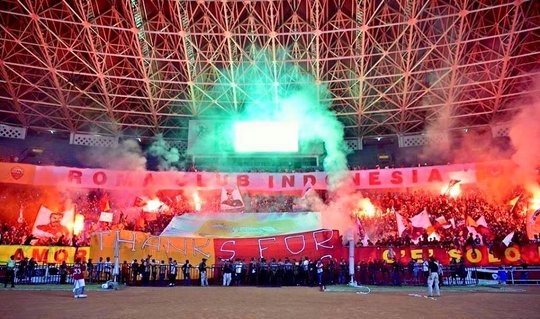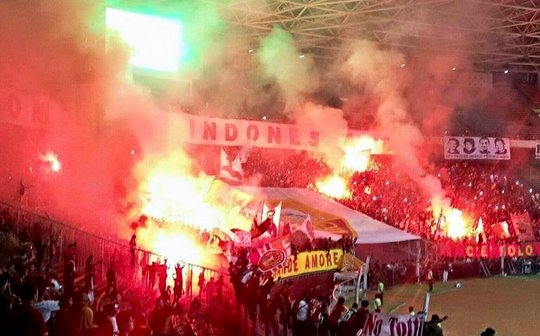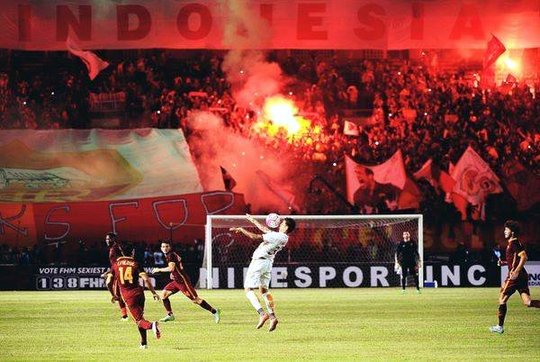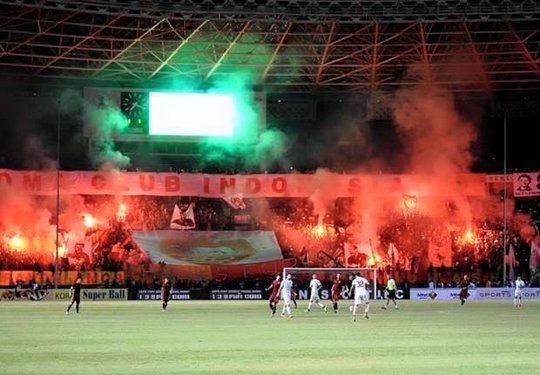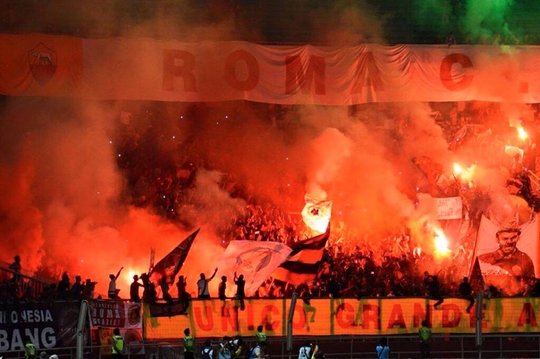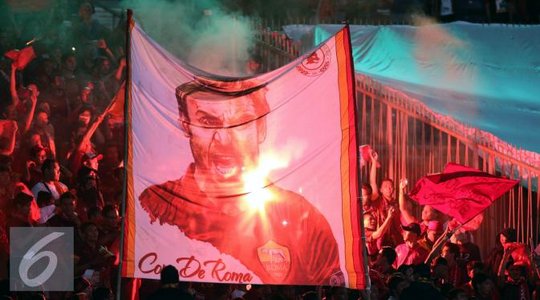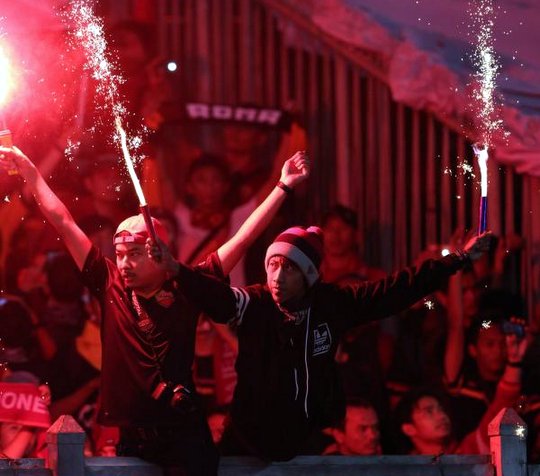 VIDEOS:
Support your local team!