Europa League: Full story from this interesting match.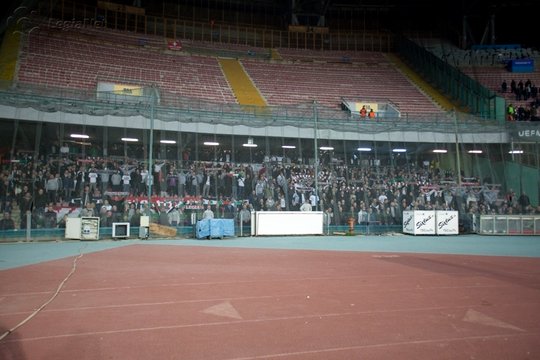 Europa League: Full story from this interesting match.
Before this trip groups of Legia fans decided to travel with "Quality instead of quantity", probably an decision taken after trouble on away games earlier this season in both Albania and Ukraine.
As Legia supporters was aware of the history of Napoli ultras, they decided to only give tickets to real supporters to avoid normal fans being attacked in the streets of Napoli.
No females got tickets, no unknown supporters, no fans who usually only travel for alcohol and pizza. They simply made it clear this trip was not going to be a holiday, but football match.
Legia had small chances to qualify before this match, and with 5-2 loss against Napoli they actually ended last in group D. But despite that this match was definitely interesting in theme of supporters.
Most Polish fans arrived Italy with low cost flights to Roma, Bologna, Bergamo and Napoli. Some also took bus directly from Warszawa (2000km!).
Many arrests and 14 fans wounded
First trouble started Wednesday night in Napoli. According to Italian newspapers estimated 200 Legia fans already arrived Napoli.
Several clashed between supporters during the night, sometimes very chaotic with pyrotechnics thrown and other objects used in the clashes. As soon as police started to get control, supporters regrouped in other places and started to search for each others again. One Italian car was also set on fire by the Polish fans.
Police brought 65 Polish fans to the police station for identification and to start investigation of the many fights. Most of the Poles were released after the identification, but 7 of them got arrested and had to stay in the police station.
7 Napoli fans got arrested together with 2 fans of Lokomotiv Plovdiv from Bulgaria (old friendship between Napoli and Plovdiv).
14 people also got injured, among them several police officers.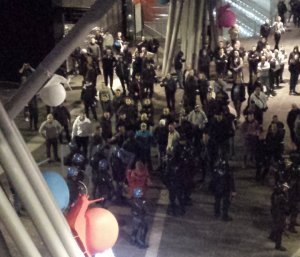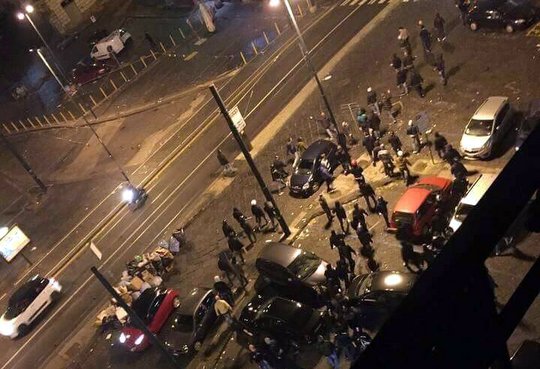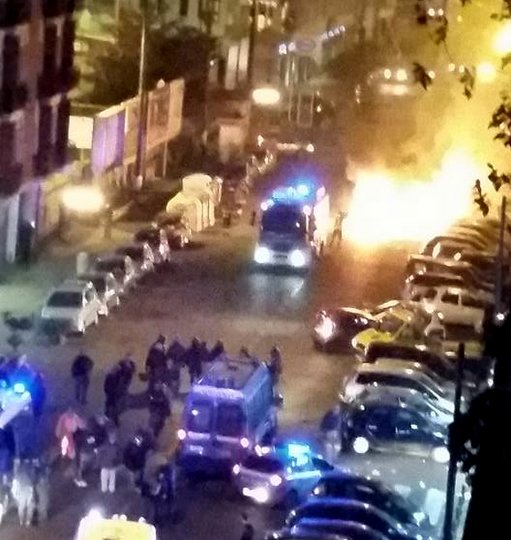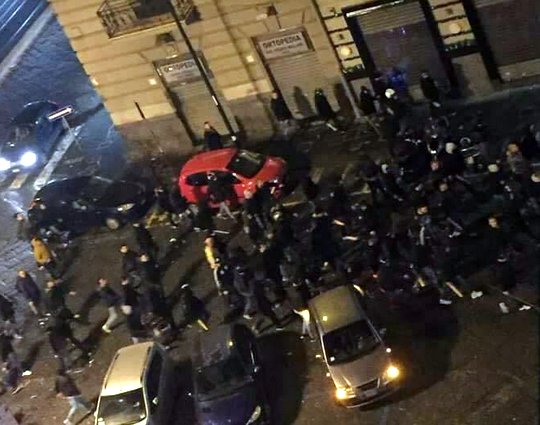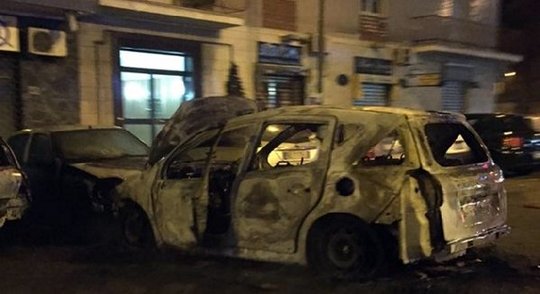 Police confiscated quite a lot of tools from the Polish supporters who clearly armed up before the trip to Napoli, the city which is very famous of stabbing visiting supporters.
Here is the collection the Italian police showed at a press conference.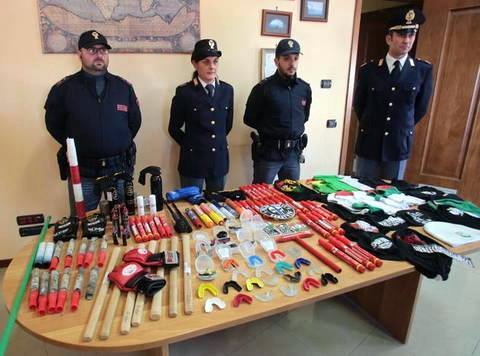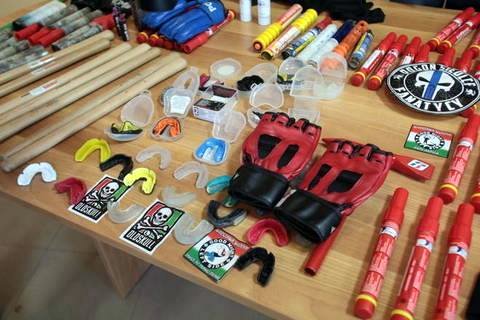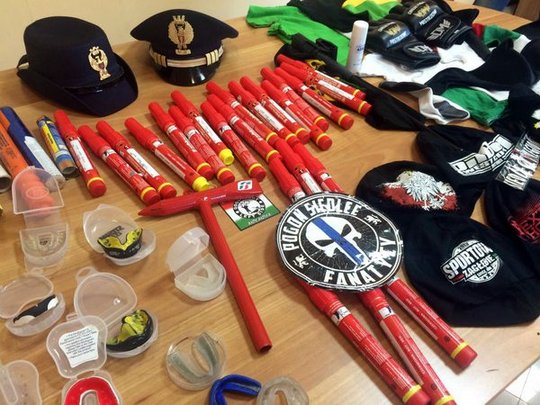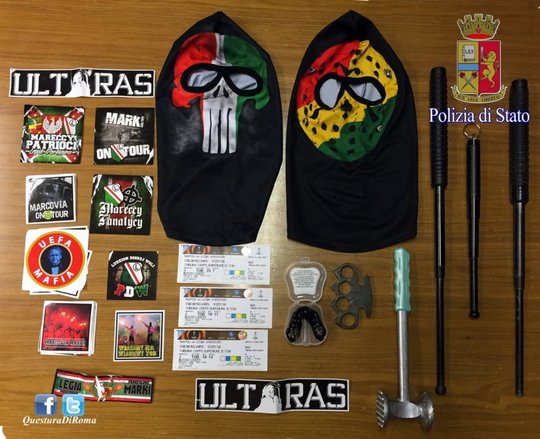 On the way to Naples
Already in Roma airport police agents identified and controlled hundreds Legia fans. 3 of them were arrested and 33 fans sent to custody because of drunkenness (later realized without charges).

Fans who came by road to Napoli were stopped by police outside the city and had to continue their trip in special buses organized by the Italian police.
Police also searched every person and they even had to take off shoes. They were held in buses for quite a long time!
Still some trouble occurred outside Stadio San Paolo. As far as we know there was a bigger clash between Napoli fans and police when they tried to reach the away sector.
Napoli also attacked Legia fans on a hotel close to the airport. Many injured and arrested after this fight. Police later escorted this group of Legia fans to the stadium.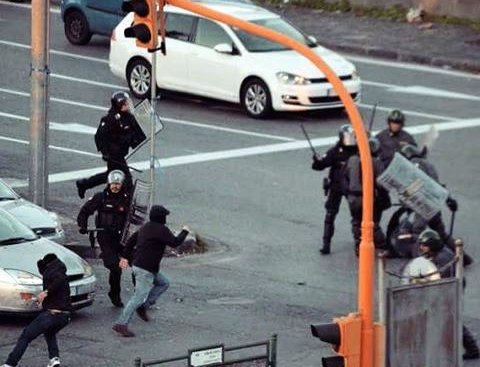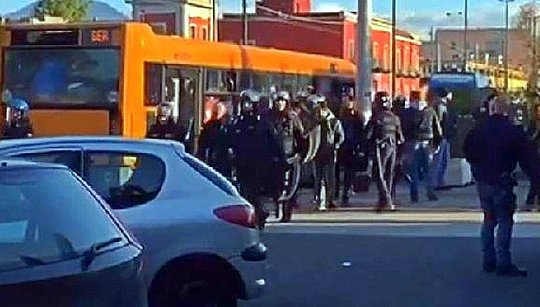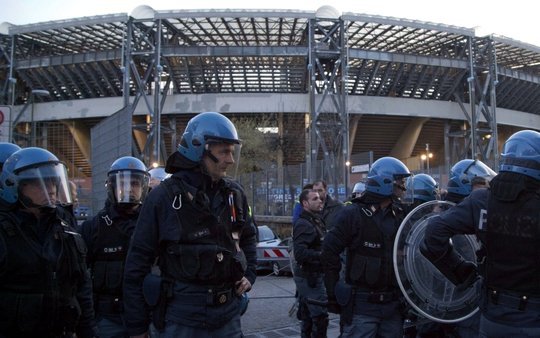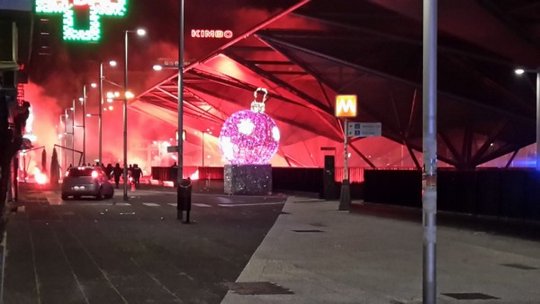 Match
Only 8000 people attended this match. Probably because Napoli already had qualified and normal fans doesn't find Legia interesting as a football team.
Very strict control by police and security at the entrance of away sector. Even clothes with "ultras" written were not allowed to bring into the stadium. Many Legia fans didn't enter the away sector and many fans stood outside 30 minutes after kick-off.
Legia got the lower sector of the away stand. This sector minds us more about a cage for animals then a place to watch football. There was no good places to hang the banners, therefore they had to lie on the seats. Some bottles, lighters, flares and firecrackers were thrown towards the guest fans during match.

Not much to report about from Napoli fans during the match. They sang their songs and enjoyed the match.
But one thing got our attention. This small group of Napoli fans stood alone during match. It's said that new groups of Napoli supporters need to get approval before they can gather in either Curva A or Curva B. Until they have been approved, they need to "show" their mentality from one of the neutral sectors.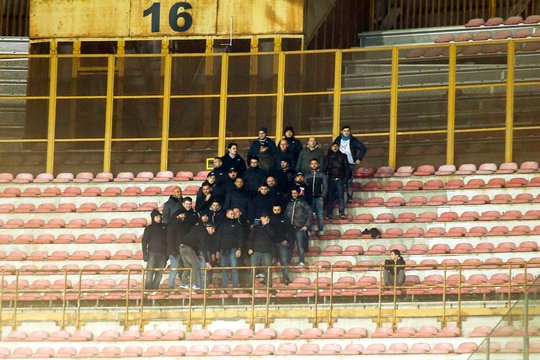 After the match Legia fans were held inside the stadium for 1-2 hours. They were then places inside buses and escorted to a parking lot outside of Napoli. Some fans were even escorted in Roma!
Polish fans jailed
The Italian AGI news agency have reported that 7 Polish supporters is sentenced up to three years and one month in jail after rioting in Napoli.
Two Napoli fans and two Bulgarians were sentenced to house arrest for two years and four months, while a third Napoli fan was given a three year and four month sentence.
Another 76 people, 60 of them Poles, were issued with 2 years stadium banning orders after the riots.
Here is photo of one Legia fan in hospital: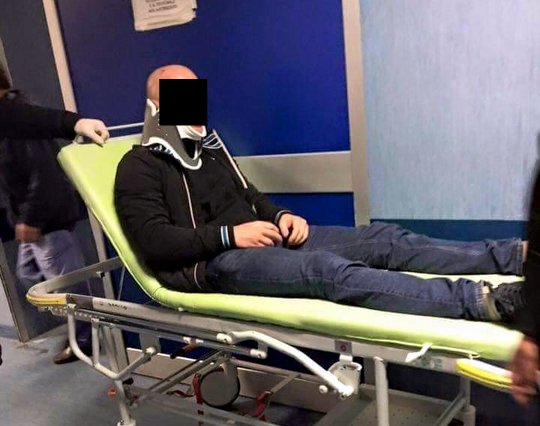 More photos: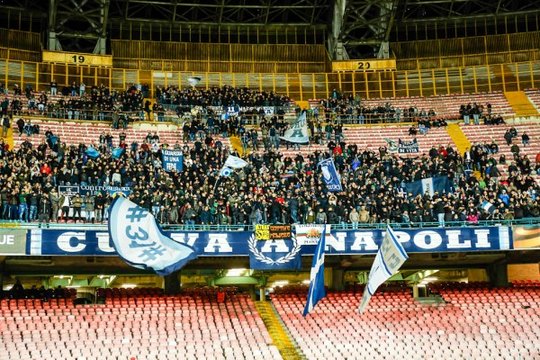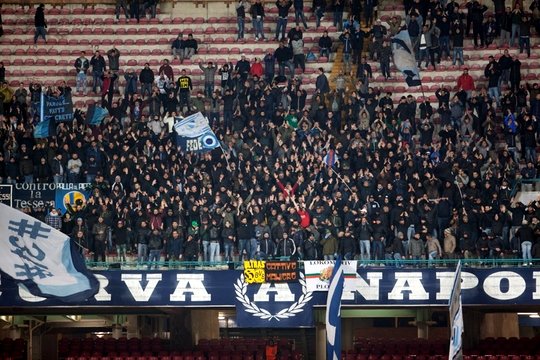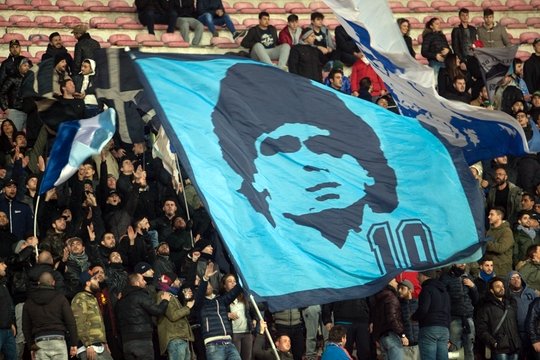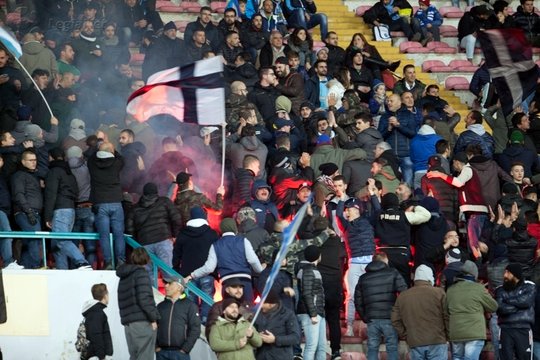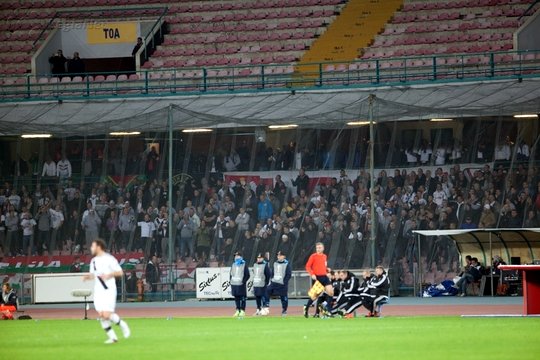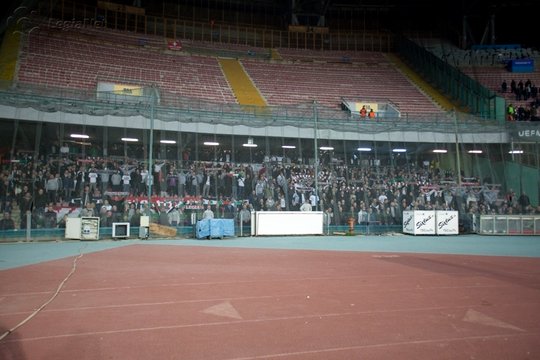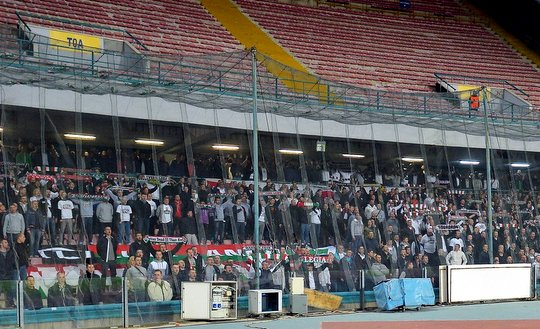 VIDEOS:
Source: legionisci.com , legia.net , www.thelocal.it
Did you find this article interesting? Please share it!