Egypt: Club president interrupted youth match in protest against attending ultras.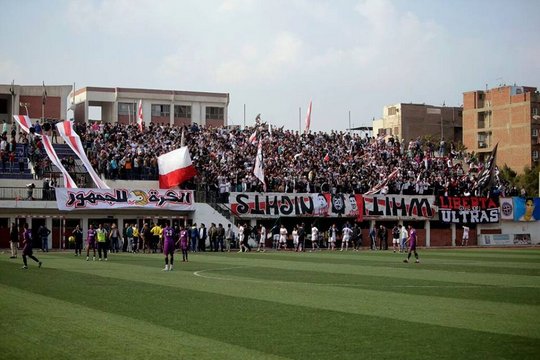 Egypt: Club president interrupted youth match in protest against attending ultras.
With support of the Egyptian regime, the club president of Zamalek continue his war against ultras of the club. After the chaos in February before one match, which caused the death of many football supporters, the club president together with the Egyptian regime continue to blame the ultras for the incident, even thought they have no proofs. The proofs shows actually the opposite, most likely this incident occurred because of bad organization by the authorities at the stadium, as well as aggressive behavior by cops which caused the crowd of football fans to panic.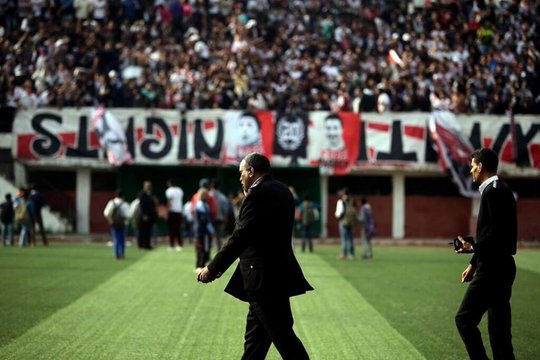 Still football fans in Egypt are not allowed to attend matches in the top league, but last week fans could attend one youth match of Zamalek in the juniors championship.
Ultras White Knights arrive at the stadium before kick-off and started to support their club. But just before match was suppose to start, Mortada Mansour (the club president) gave orders to the coach to withdraw the team from the match because ultras was at the stadium. As a result the youth team lost the match and is now out of the championship.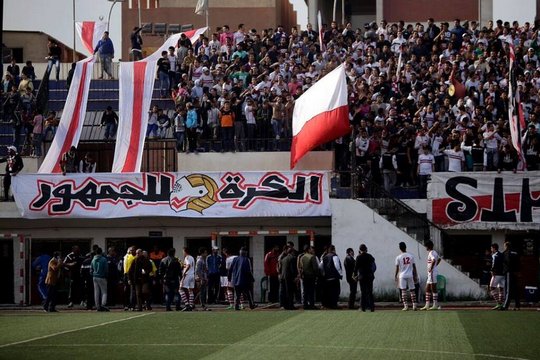 This is just one of many examples of the war Mortada Mansour have against football fans of the same club as he work for. In many ways this minds us of Mamic in Dinamo Zagreb (Croatia).
When Mortada Mansour became club president two years ago, he started his career with banning a lot of supports from attending the club. In the eyes of the ultras he responsible for the incident at the Air Defense Stadium which killed 20 Zamalek supporters in February.
Two capos of Ultras White Knights has been in prison for 11 months now, but the group still exist and try to fight for their rights to support their own club!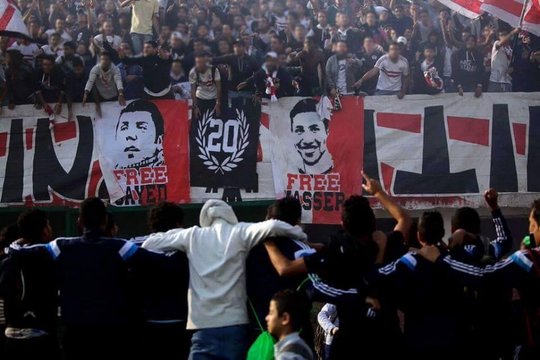 Visit our forum to get latest news from the Egyptian ultras scene.