Photos and info about Brazilian clubs from A-Z.
Photos and info about Brazilian clubs from A-Z.
In this article we write about clubs starting with letters C and D.
Click here for previous article about letter A and B.
S.E.R Caxias
Club from Caxias do Sul, Rio Grande do Sul. Best achievement is a state title in 2000.
Together with rival Juventude, they are among the biggest club in the inner of state.
Old group is Falange Grená, founded in 1994. Another active main group is Forza Granata which was founded nearly 10 years ago.
Mainly Friendship with Atlético Parananense and Londrina.
Local derby with Juventude.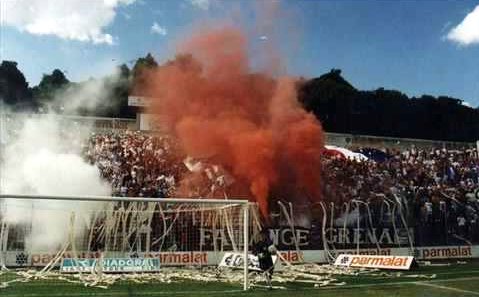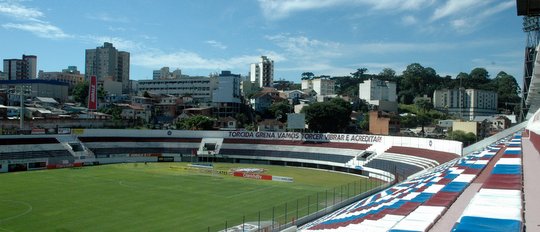 Ceará SC
Traditional club from Fortaleza, Ceará. Always played in first or second division. Best performance was a runner-up in the Brazil Cup.
Some mean they have one of the best supporters in the country today. They have some very creative chants and a great vocal support
Main group is Cearamor, foundend in 1982. MOFI foundend in 2003 is another well-known group of Ceará.
Mainly Friendship with Náutico, ABC, Paysandu, Goiás, Coritiba and CRB.
The local derby against Fortaleza is one of the best in the country and always with great public and good performances by the fans. Big hate against América de Natal and Remo.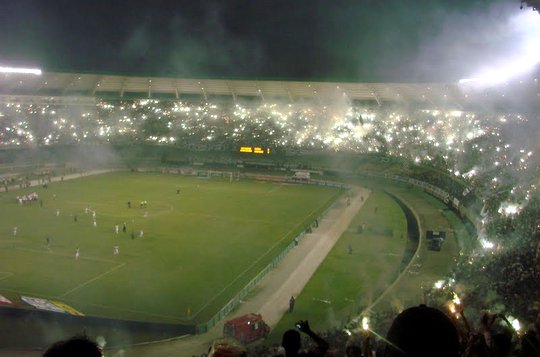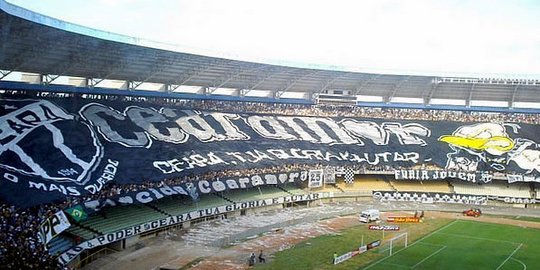 Comercial
Small club from Ribeirão Preto, São Paulo. Best achievement is Série A2 state in 1958. Interesting support and mentality by the fans who support this very local club.
Local derby with Botafogo FC.
Main group is Mancha Alvinegra, founded in 1986, and Batalhão Alvinegro.
Rivalry with Guarani from Campinas. Friendship with Ponte Preta, São Caetano, São José and Ferroviária.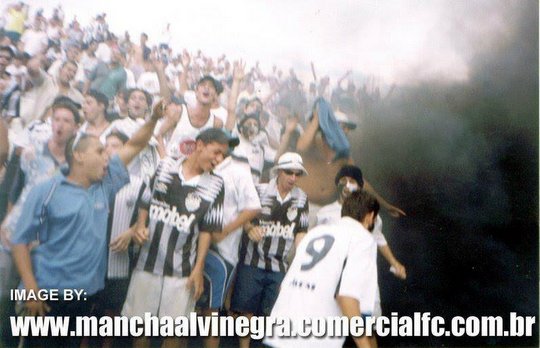 Corinthians
From São Paulo city, São Paulo state. 6 times Brazilian champion, 3 times Brazil Cup champion, 1 Libertadores Cup and 2 times world champion. The second most popular club in Brazil after Flamengo. Also the most hated.
In 1976 more than 70,000 fans of Corinthians traveled to Rio de Janeiro to see the Corinthians against Fluminense for the semi-final of the Championship.
The biggest and main Corinthians group is Gaviões da Fiel, founded in 1969. Other groups is - Camisa 12, Pavilhão Nove, Estopim da Fiel, Coringão Chopp and Fiel Macabra.
Gaviões and Camisa 12 sometimes have internal fights,  but in general they have a good relationship.
No official friendships but good contacts with Botafogo (only Gaviões & Fúria Jovem), Remo and Figueirense.
They are hated almost everywhere. Biggest Corinthians enemy is Palmeiras. Also derbies with São Paulo and Santos. They share one of the strongest rivalries in Brazil with Vasco.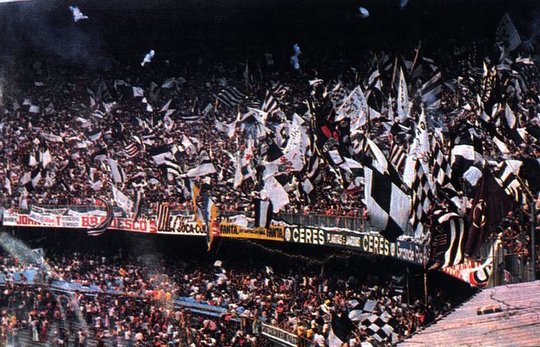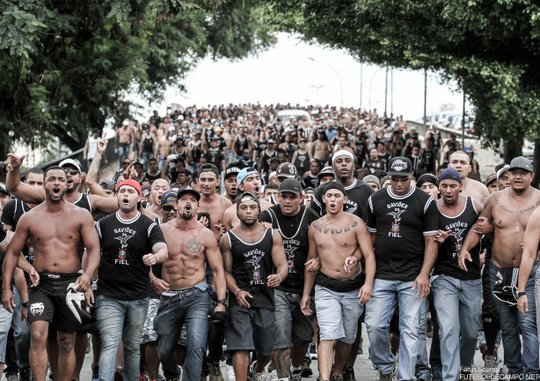 Coritiba
Traditional club from Curitiba, Parana. Brazilian champion in 1985, 2 times runners-up of Brazilian Cup.
Main group is Império Alviverde, founded in 1977,
Strong friendships with Atlético Mineiro, Grêmio, Paysandu, Santa Cruz and Ceará.
Main derby with Atlético Parananense. Also disputed another derby with Paraná Clube.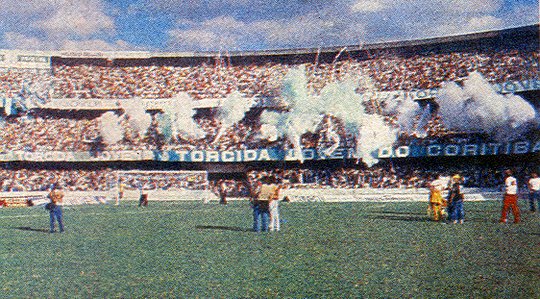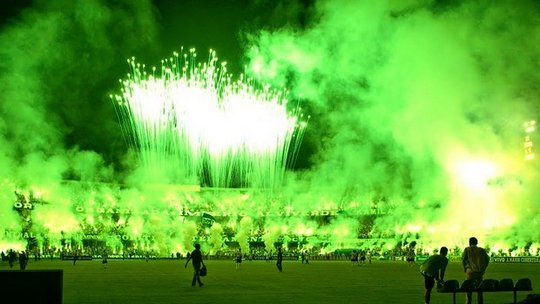 CRB

Small club from Maceió, Alagoas. Traditional club which usually play in 2nd or 3rd division.
Main group is Comando Alvirubro, founded in 1993.
Mainly friendship with Náutico, Ceará, Vila Nova, Paysandu and Ponte Preta.
Local derby against CSA. State rivalry with ASA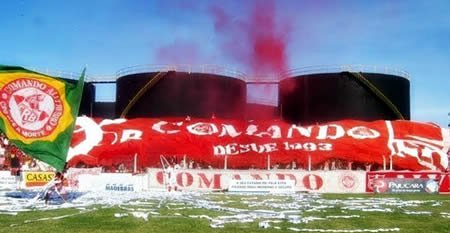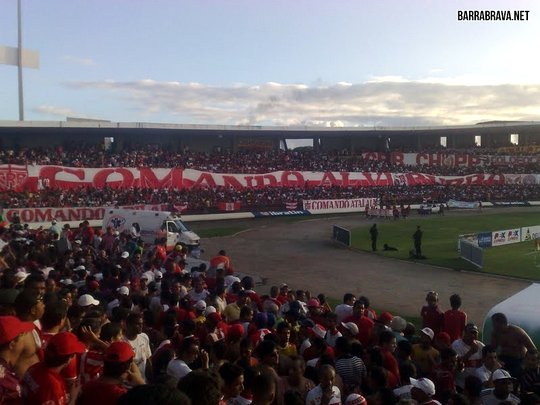 Criciúma
Traditional club from Criciúma, Santa Catarina. Best achievement is a Brazil Cup in 1991. Nice atmosphere at home matches in Heriberto Hülse stadium. Fans with the mentality of support the local team.
Main group is Os Tigres (barra brava), founded in 2006, old group is Guerrilha Jovem, founded in 1991.
Don't have a local derby but strong rivalry with club from the same state, mainly Joinville, Avaí and Figueirense. Friendship with Internacional.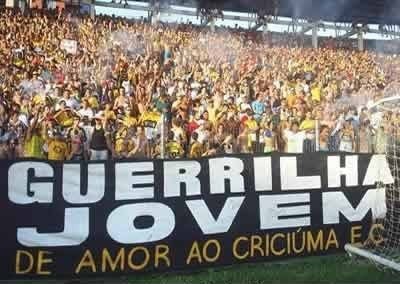 CSA
Small club from Maceió, Alagoas. An incredible runner-up of Copa Conmebol in 1999 and three times runner-up of the second division. Currently they play in amateur league.
Former club of Fernando Collor, former President of Brazil.
Main group is Mancha Azul, founded in 1992.
Mainly friendship with Santa Cruz, Bahia, Confiança and Guarani.
Local derby against CRB.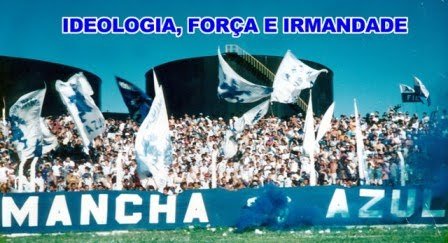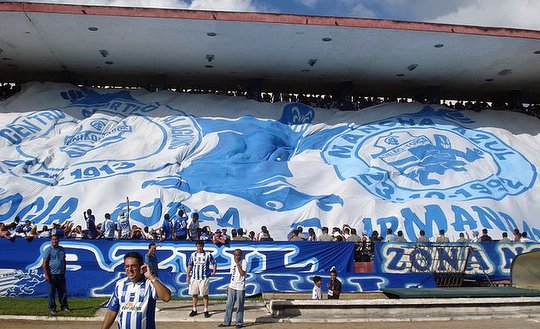 Cruzeiro

From Belo Horizonte, Minas Gerais state. 4 times Brazilian champion, 4 times Brazil Cup champion, 2 times Libertadores champion, and never been relegated.
The first fans to adopt Che Guevara as a mascot, not because of politics but because of the "bravery" of the Argentine.
Main group is Máfia Azul, founded in 1977. Another group with very strong fighters are Pavilhão Independente, founded in 1997. (Máfia had some conflicts with Pavilhão but now the things are quiet)
Strong friendships with São Paulo, Atlético Paranaense, Internacional, Sport and Fortaleza. Pavilhão Independente also has friendship with Flamengo.
Big local derby against Atlético Mineiro. Big hate against Santos, Palmeiras, Vasco and Flamengo (Only Máfia Azul)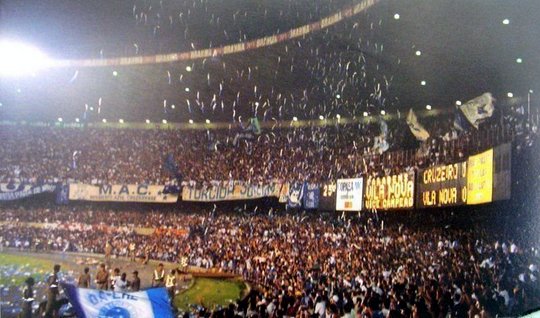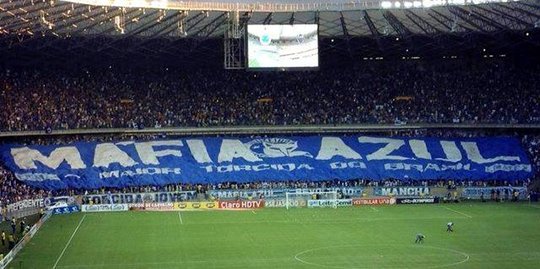 EC Democrata
Small club from Governador Valadares, Minas Gerais.
Best achievement is runner-up of the state league in 1991. Main group is Pantera Cor de Raça.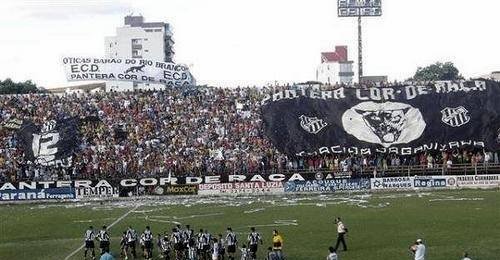 Desportiva Ferroviária
Small club from Cariacica (Vitória Metropolitan Region), Espírito Santo. 17 state titles, in the past played in Séries A, B and C. Nowadays without national division.
Desportiva is not a very popular club (even in his own state, because Espírito Santo has a lot of Rio de Janeiro influence, Rio clubs have a strong fanbase there), but the support is interesting. Main and only group is Grenamor, founded in 1976.
Local derby with Rio Branco.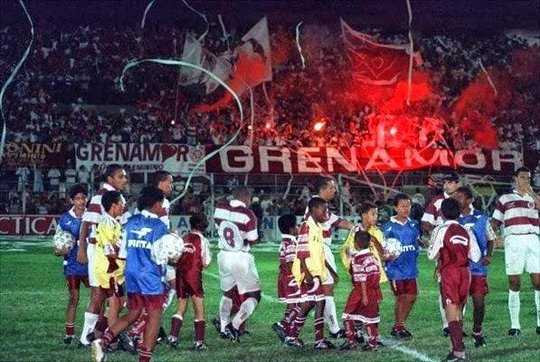 For any questions, the best is to visit our forum and talk directly with our Brazilian football supporters.