Holland: Riot police prepared for WW3 stopped fan protest against Feyenoord's club board.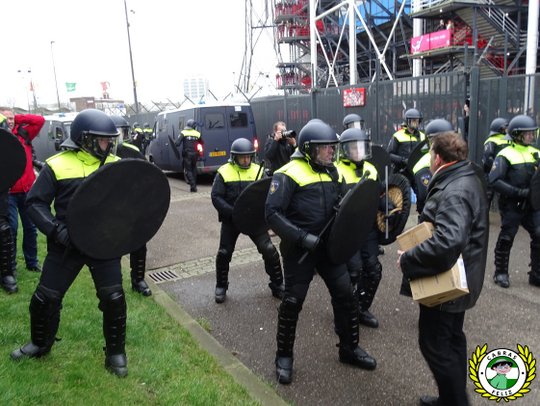 Holland: Riot police prepared for WW3 stopped fan protest against Feyenoord's club board.
Sunday before the match against Roda JC, fans of Feyenoord Rotterdam planned a protest against their club board.
Supporters gathered on Varkenoord (near the stadium) to do a peaceful protest march over the main square in front of the stadium to end at the Maasgebouw where the club board is located. The plan was to bring packing boxes which people use when they move, and throw them on the parking lot used by the club board. And important to mention again: No violence included.
A few thousand supporters came to Varkenoord for this march. Many had boxes with them, some with a text written on the box regarding the club board. The protest was suppose to be peaceful, but suddenly a big group of riot police showed up to stop the protest.
Even thought this was a peaceful protest and no laws broken, police started to arrest people. Many fans had to hold up their ID's as police took photos of each of them. Frustration raised and small fights occurred. Some fans also threw boxes and glass on the cops.
In the end 326 Feyenoord fans got arrested and taken to a police station where they were held for a couple of hours without any information.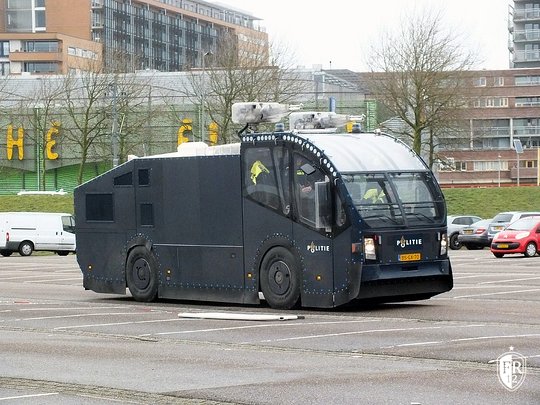 We must admit we are shocked to see how the authorities deal with a peaceful protest done by football supporters. Was it necessary to show up with the riot police? Special police vehicles, dogs, horses and even police helicopter? And worse of all, was it necessary to arrest and forbid more than 300 football supporters from attending their match?
This action mind us a lot of the situation with Nice ultras in France, which we wrote about a couple of days ago.
Once again: Football supporters are NOT terrorists!
Photos: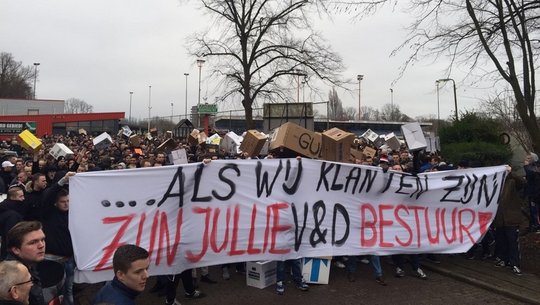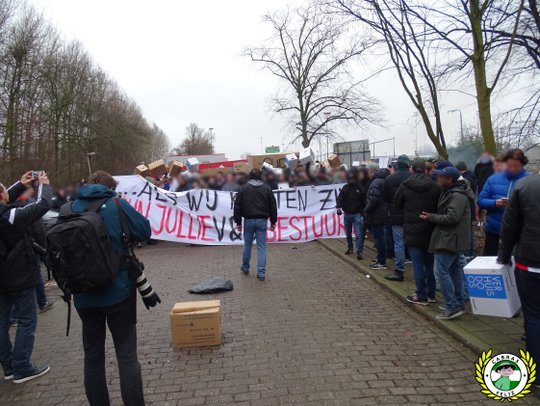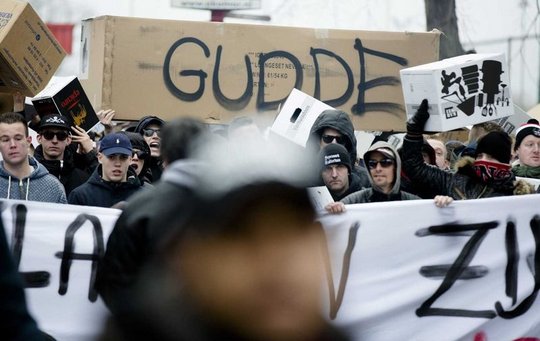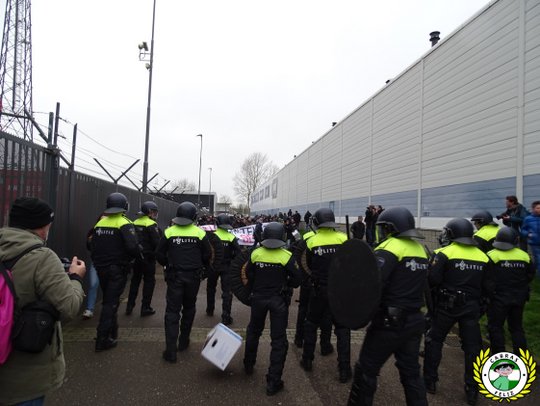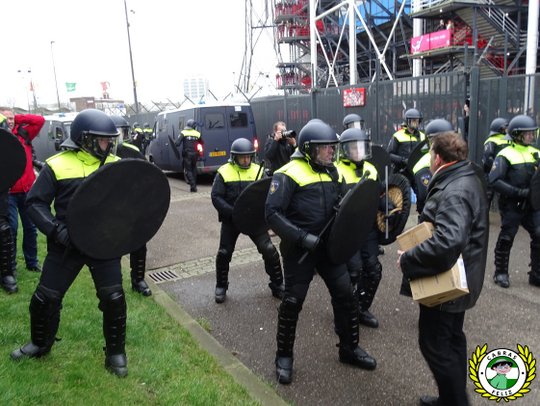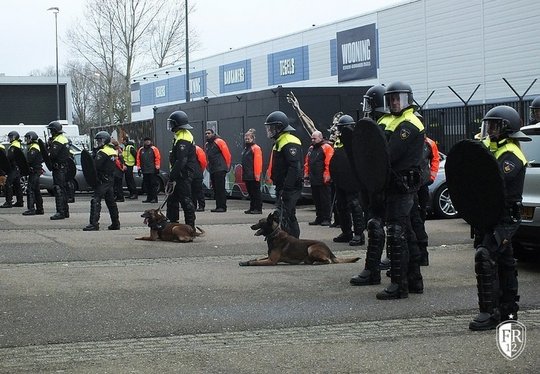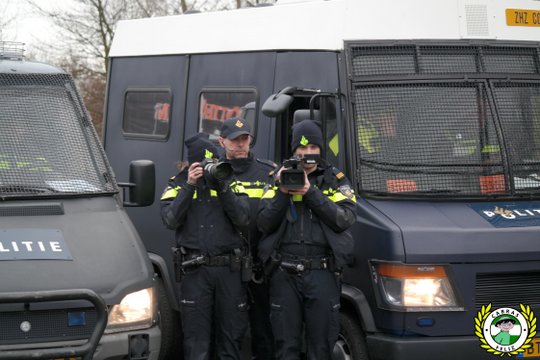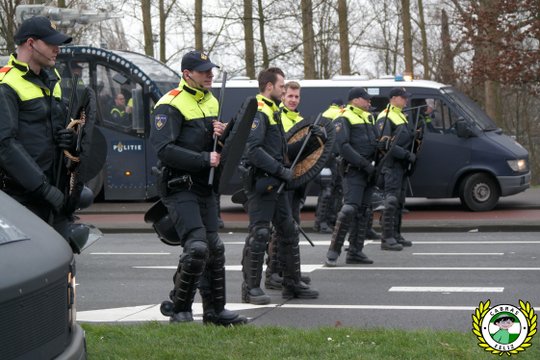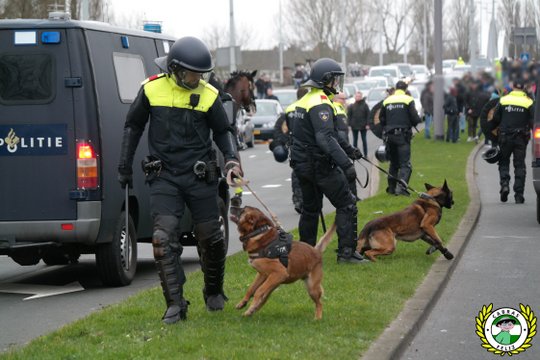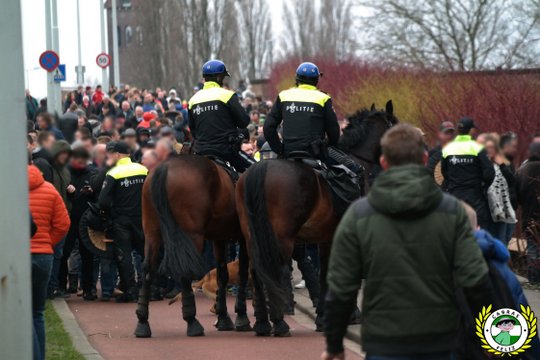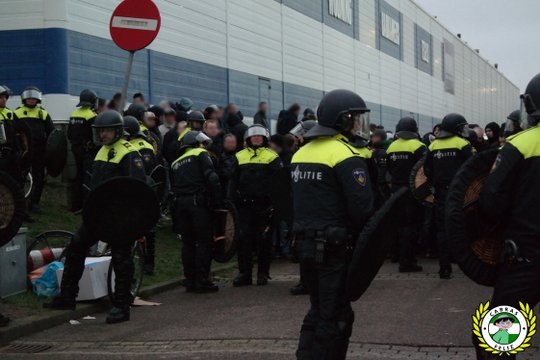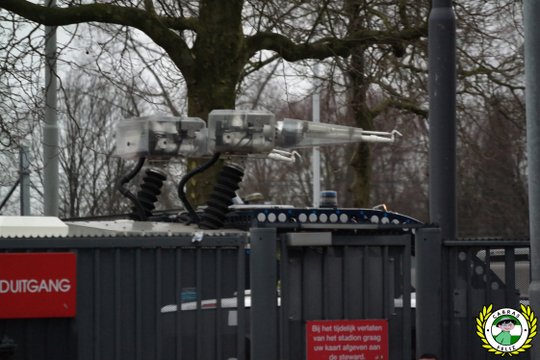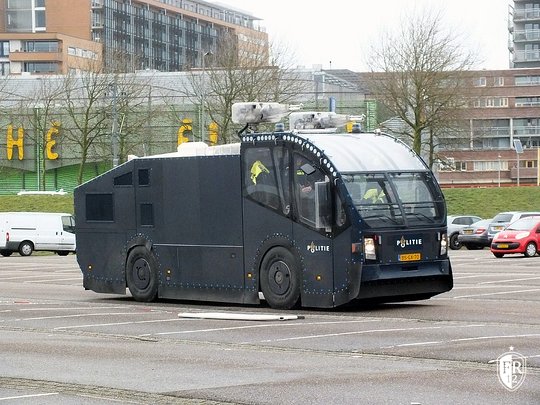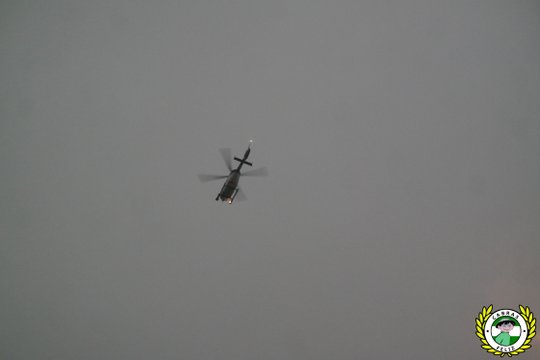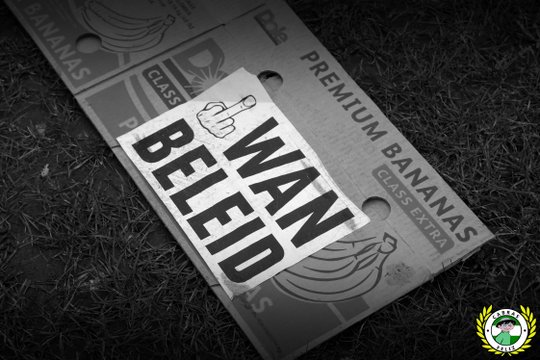 One bonus photo show fans of Roda JC during the match:
VIDEOS:
Source: cabrasfeliz.com , www.fr12.nl