Photos & videos from Swedish derby.
Photos & videos from Swedish derby, Helsingborg - Malmø 23.07.2011.
The Swedish derby, known as "Skåne derby", took place this weekend. We have already reported two other matches from this derby in 2011 (Click here & here for articles), and there were a lot of action during this derby as well.
Before derby:
Day before the derby about 200 Helsingborg supporters met up at the training to support the players.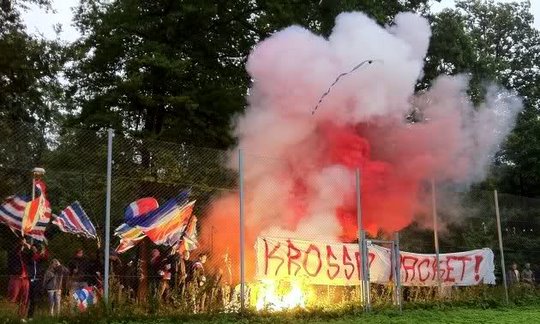 Derby day:
Complete chaos in Helsingborg as Helsingborg fans occupied the central train station were Malmö were going to arrive. Malmös train was stopped some kilometers away because police could not control Helsingborg.
They tried to put Malmö on buses to the arena but Malmö ran away and went into the city. Game delayed by 30 minute
Few Malmø supporters came to a place were Helsingborg were drinking, they started to sing "hate Helsingborg" and small fight started. Police got involved and the whole fight escalated. We are not well informed about what happen next, but at least one gun shot was fired in the air by police.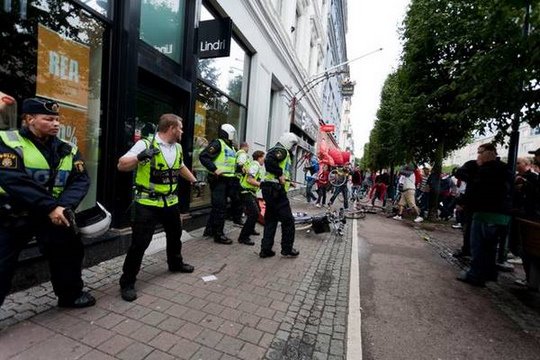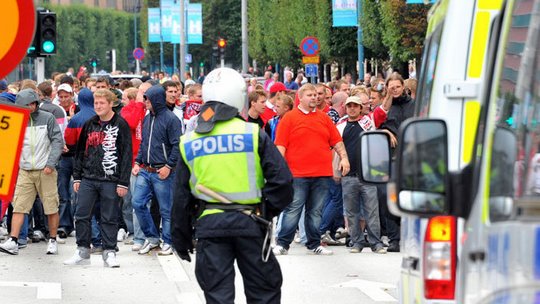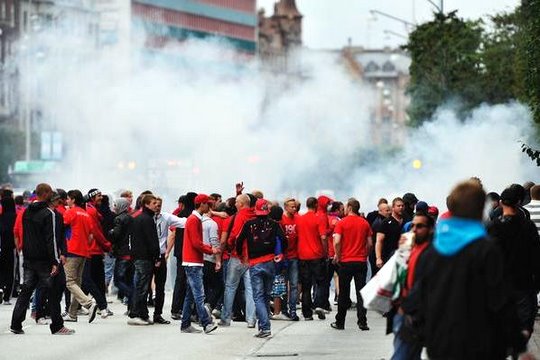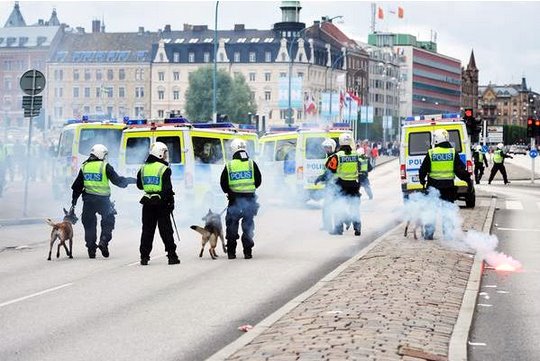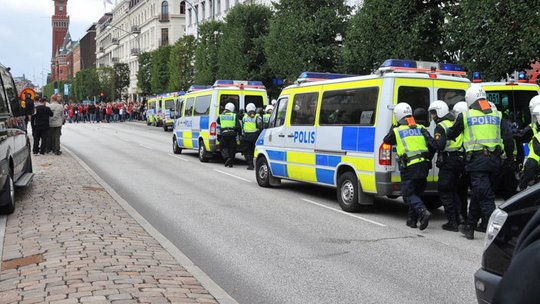 Malmø supporters with police escort: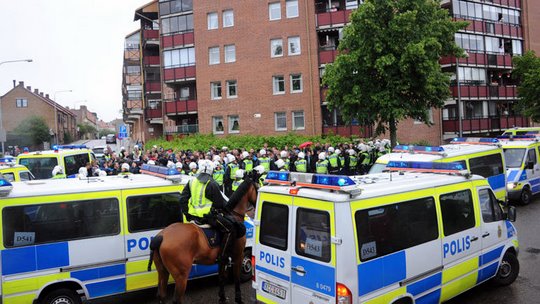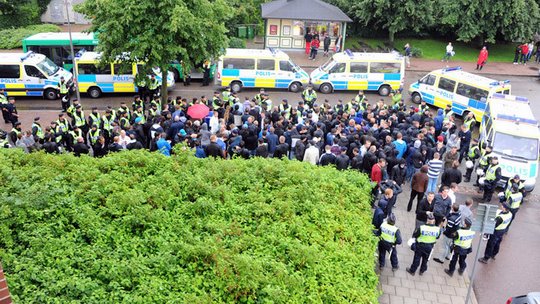 Match:
Helsingborg with flags and banners:

"From Åhus to Skanör and up to Helsingør
This is HIF-land, This is HIF-land"
Malmø had a huge banner: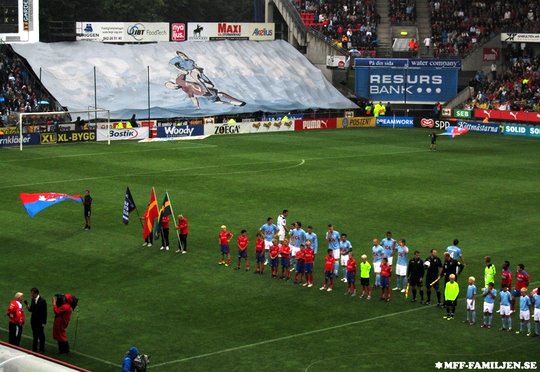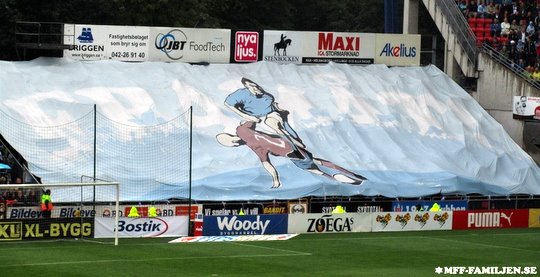 "Forward" (or "Attack" might be a better translation)