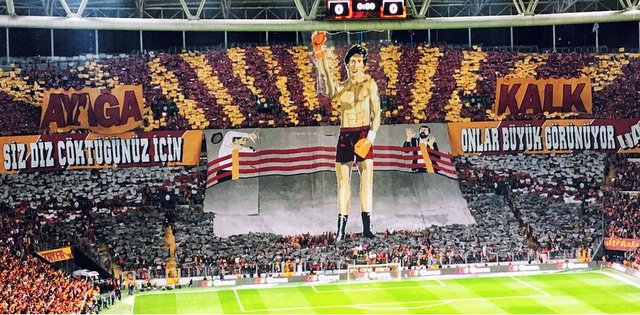 Our users voted for the best TIFO action in 2017.
Last Monday we selected 25 TIFO actions from 2017 from articles we made and which we thought were among the very best of the best shows last year, and we asked our users to "vote" on their favourite.
And here are the final results of your voting on Facebook.
The first place, with most likes on FB, goes to Galatasaray and their 3D choreo inspired by Rocky during the derby of Istanbul back in October.
1st Galatasaray - Fenerbahce 22.10.2017 - 1.865 votes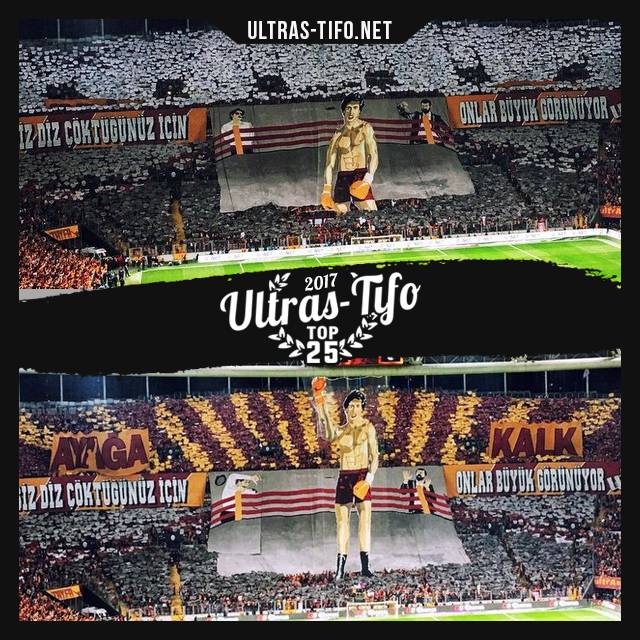 2nd Standard Liege - Gent 19.02.2017 - 1.280 votes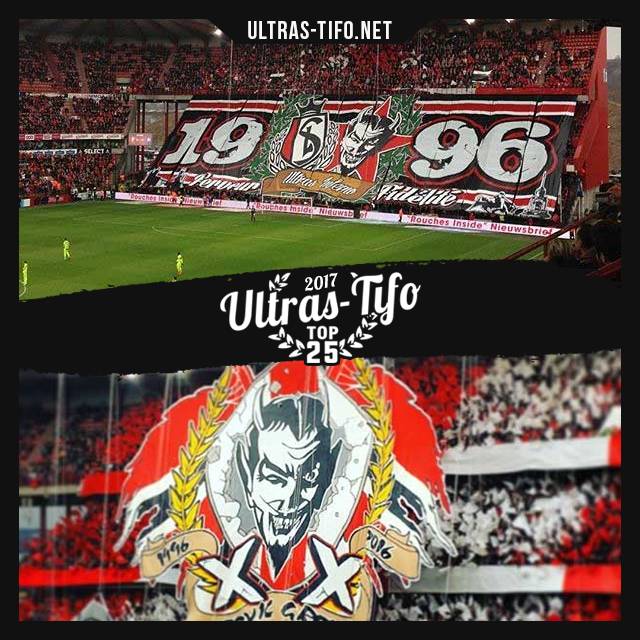 3rd Legia Warsaw - Sheriff 17.08.2017 - 1.148 votes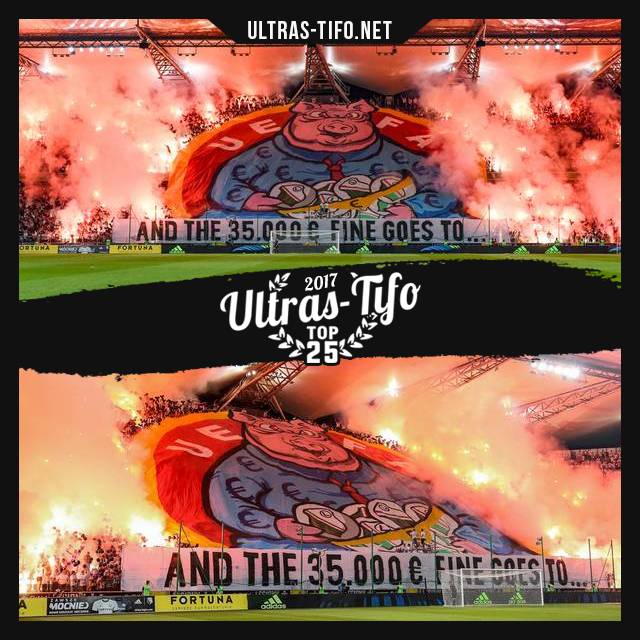 Of course, all the 25 tifos from the poll were great and for us all are the winners! We hope that 2018 will be another amazing year for the ultras movement, and hopefully we will see many more fantastic shows!