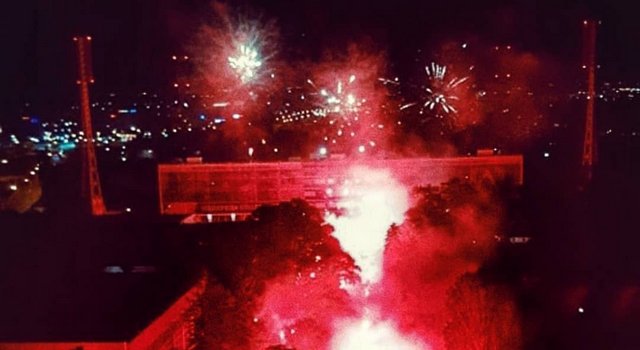 Bulgaria: Bankruptcy after 106 years?
As we have mentioned before, Levski Sofia is in a very bad financial status. Today 24th of May this old Bulgarian club celebrate 106 years, but will they survive and avoid being bankrupt?
The reason behind this problems are very complex, but short story is: During the past 10 years, Levski was used as a bargaining chip in some shady political and economic trades. Early this year, the club owner's main business was shut down by the government due to tax acquisition, old owners has been charged with corruption, so the club financing was stopped. The COVID-19 outbreak made things worse and the club bankruptcy is just around the corner.
With this situation, the Levski fan base now struggle to help their club. Supporters managed to raise more than 1 million Euro for the club. Friends from Lazio and Espanyol also contributed with donations.
In the last derby ultras of Levski didn't display any choreo's as they decided to save money for their club.
Today, at the birthday of the club, Levski will play an virtual match named "106 years of love". As any form of gatherings is forbidden in Bulgaria, this match will never be a reality. But supporters already bought thousands of tickets for this virtual match. The goal was to sold-out the 17.500 capacity club stadium and they did it in a matter of few days.
Click here if you want to support Levski with donations.
In the past days we also got the news that the new owner of Levski will be Nasko Sirakov, ex-footballer and a legend at Levski Sofia.
Last night fans of Levski made a small celebration for the 106th anniversary, here is the first photos: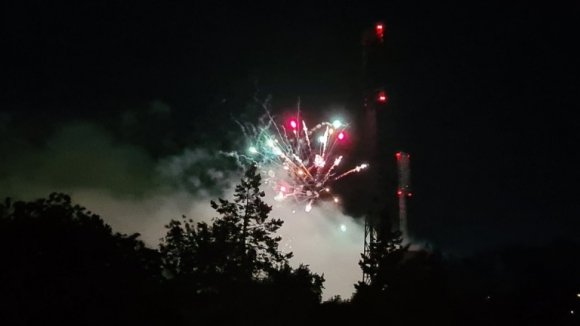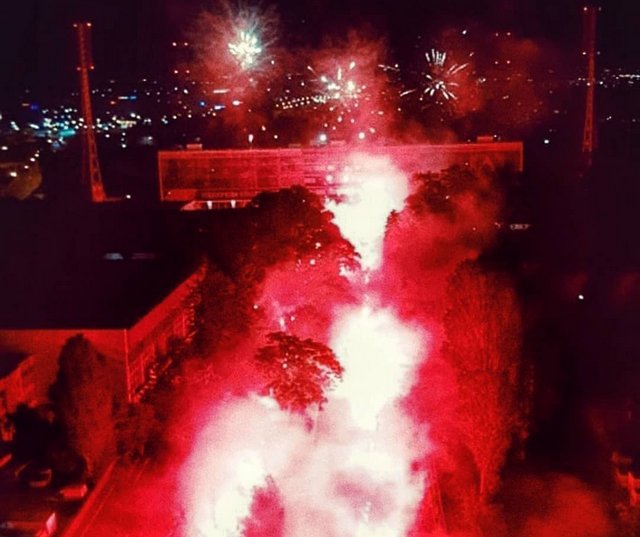 Source: sinyabulgaria.org , facebook.com/sinyabulgaria