Champions League: Istanbul madness.
Champions League: Istanbul madness.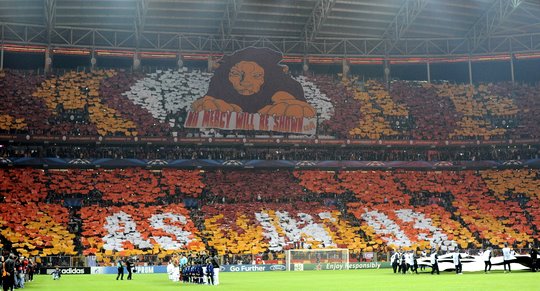 Monday evening thousands of Galatasaray supporters welcomed Manchester United at the airport with message "Welcome to hell". (Read about it in this article)
Tuesday evening supporters filled their stadium and made a good show. Result: 1-0!
Did Manchester players get scared?
Photos & Videos:
As a result of the riots outside the airport Monday evening, police didn't allowed the Tifo supporters of Galatasaray had worked with for long time.
One day before kick off 300 supporters gathered and worked all night to prepare a new choreography for the match!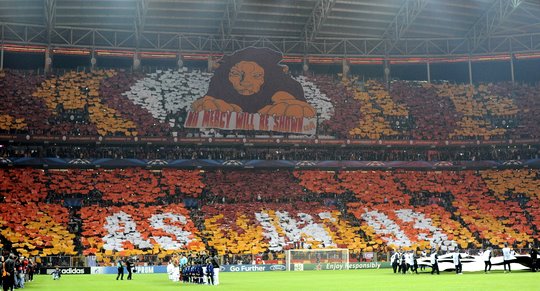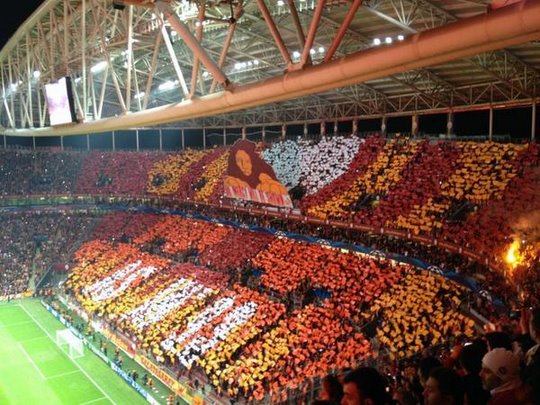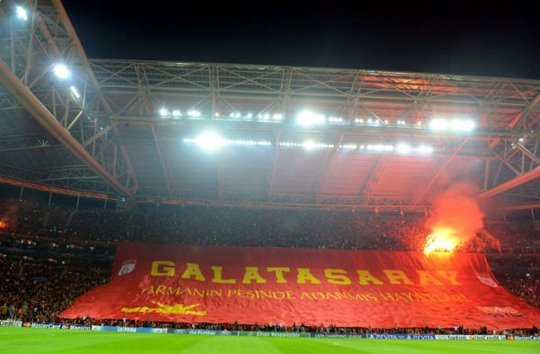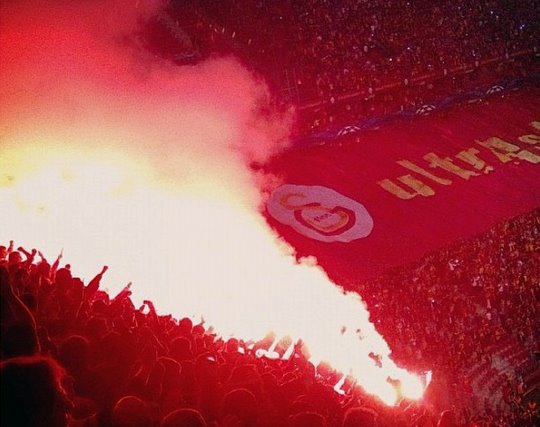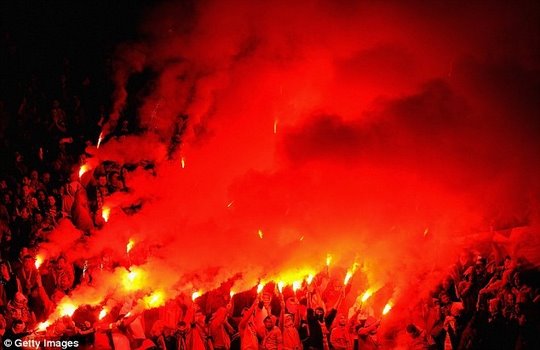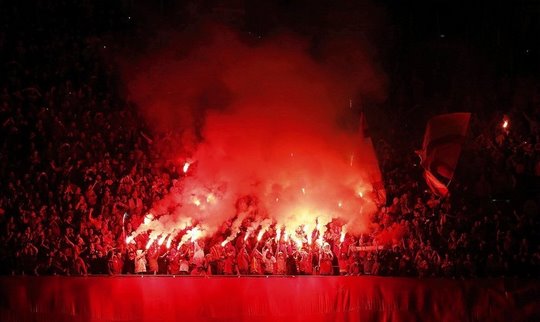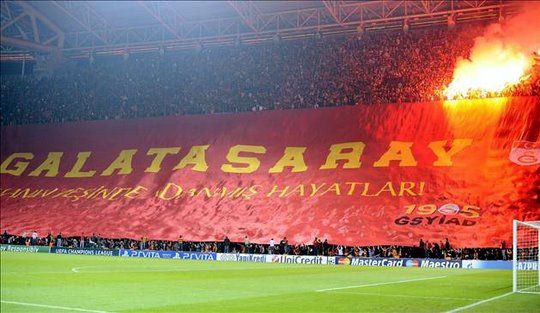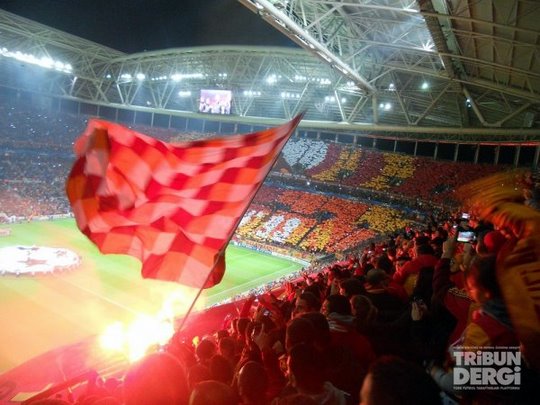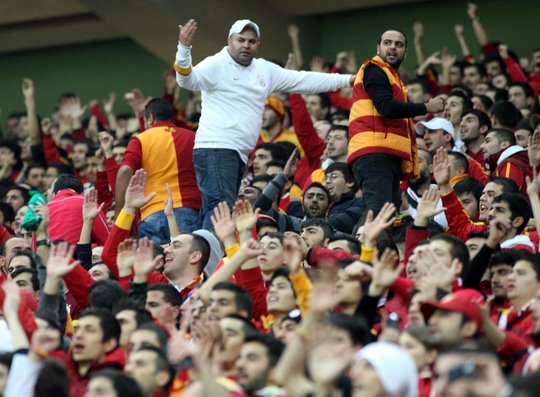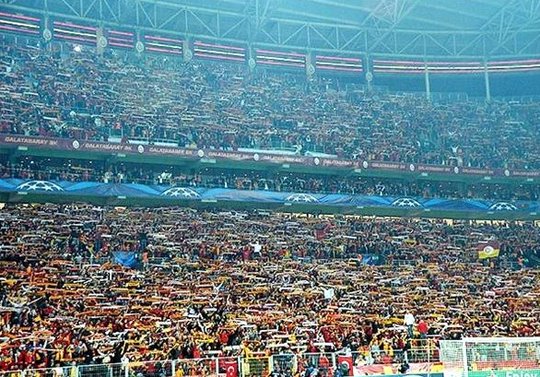 Away fans: