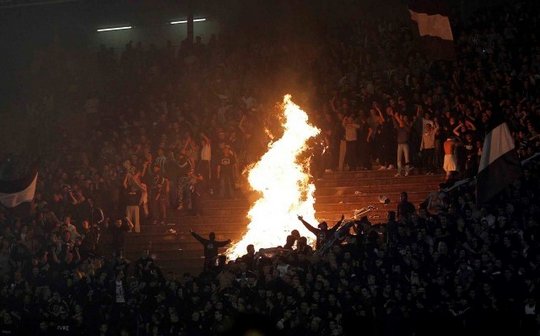 Serbia: Derby of Belgrade!

Another interesting derby between Zvezda and Partizan.
During the match fans of Grobari lighted a lot of pyro and made fire in their away sector. Also trouble when Zabranjeni and Grobari started to throw flares at each other. Both groups are fans of Partizan, but they have a serious ongoing conflict. Grobari had the whole south stand, while Zabranjeni stood in a smaller sector between Grobari and one of the long sides.
It's been reported that Delije (Zvezda) managed to take the banner "Headhunters" from Grobari (Partizan) before the match. During this incident at least one fan got badly injured. Many rumors about his condition right now, we will update article when we have 100% trusted information.
41 fans arrested during the day.
We also have one travel report from this match which you can read here!
Crvena Zvezda: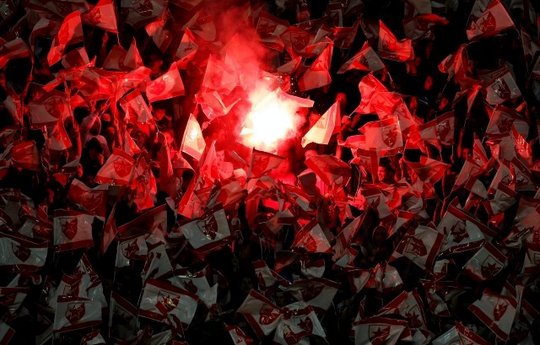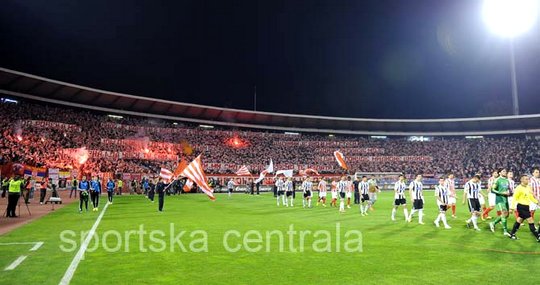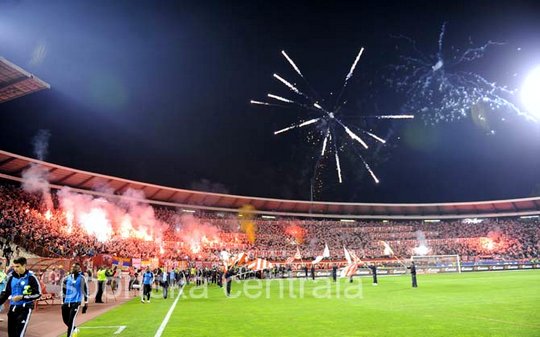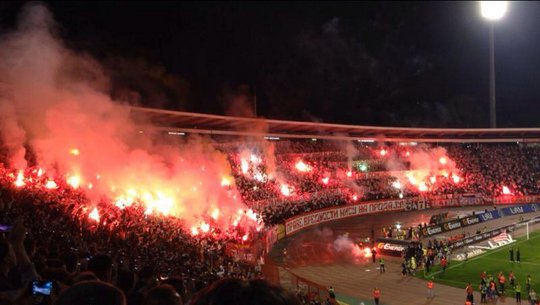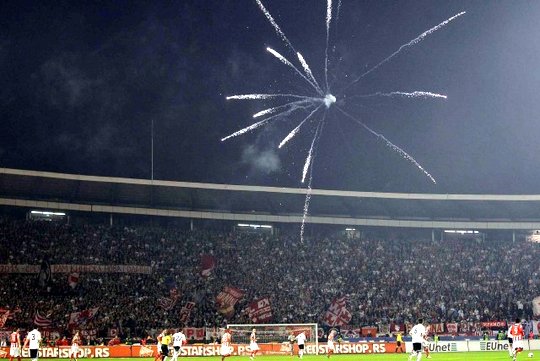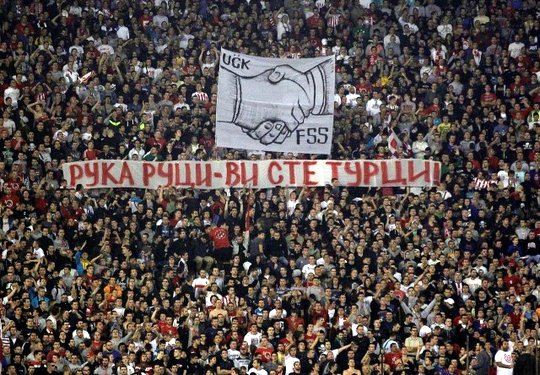 Partizan: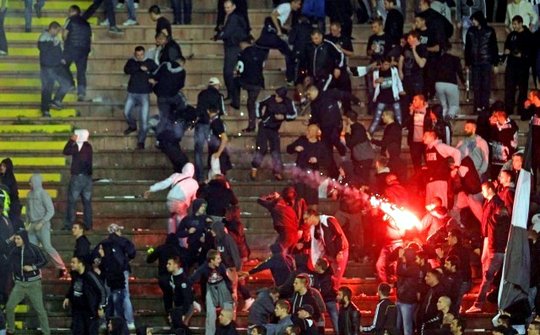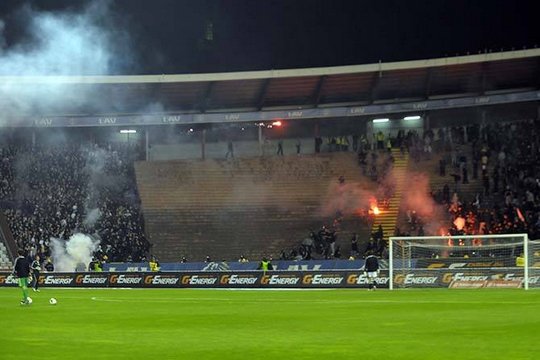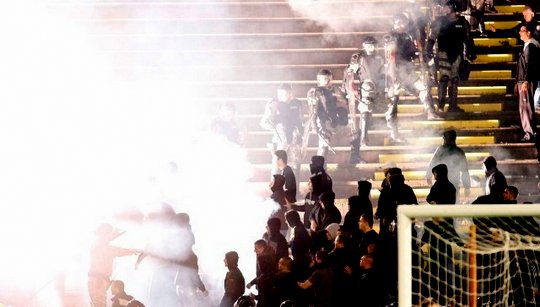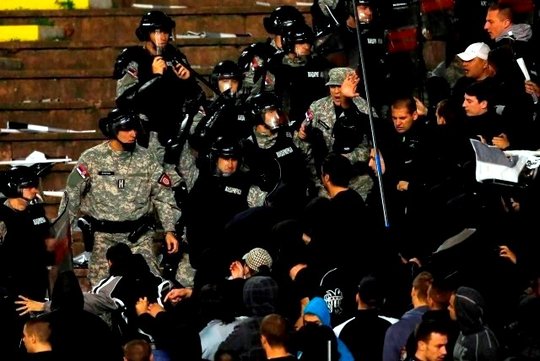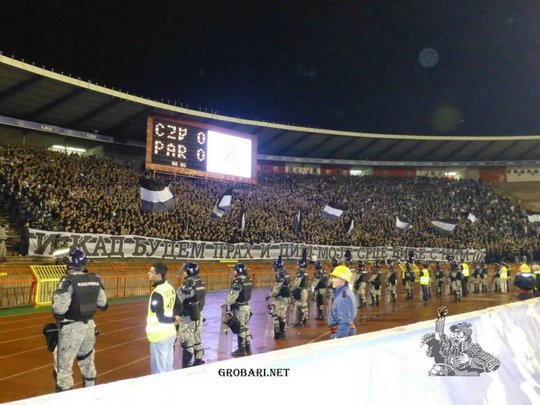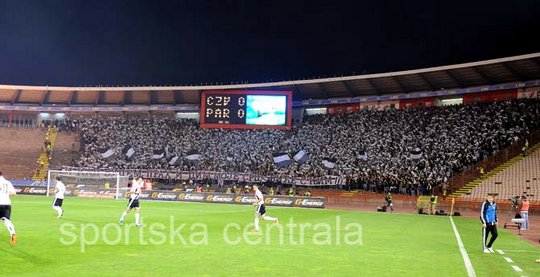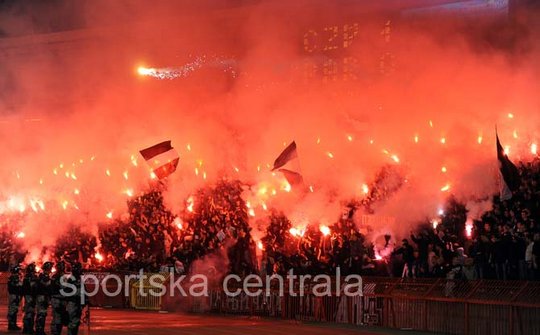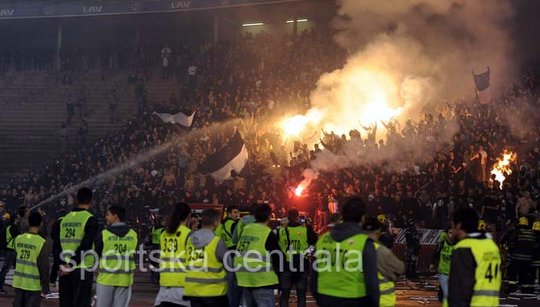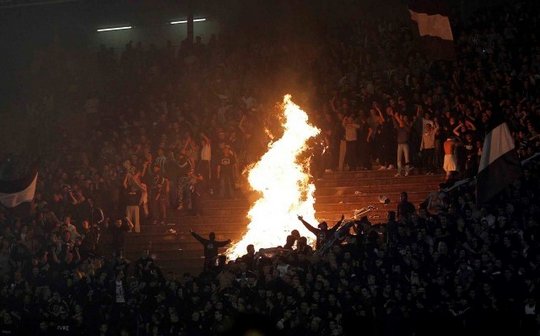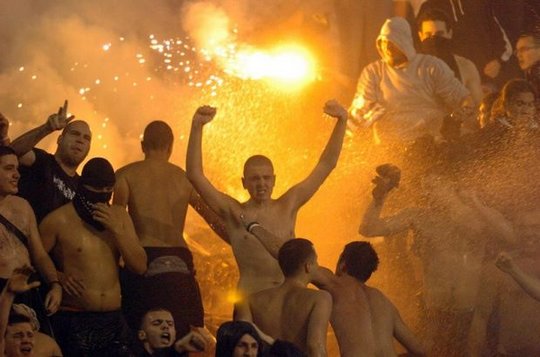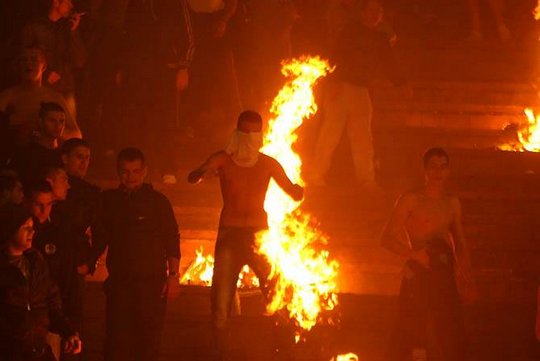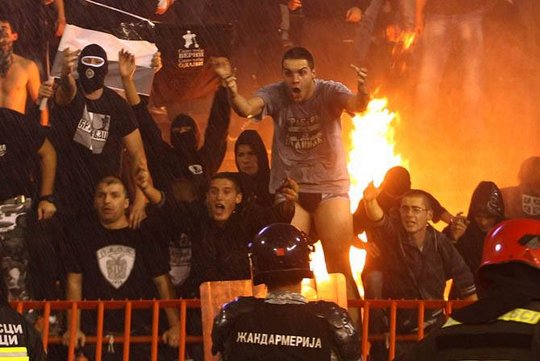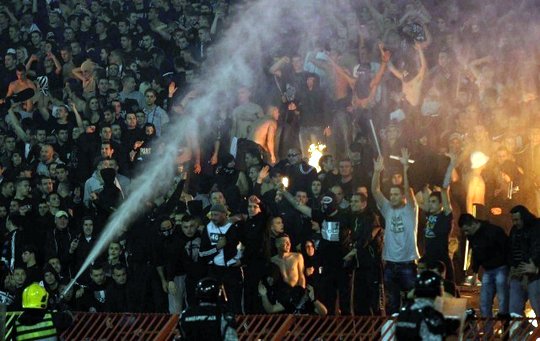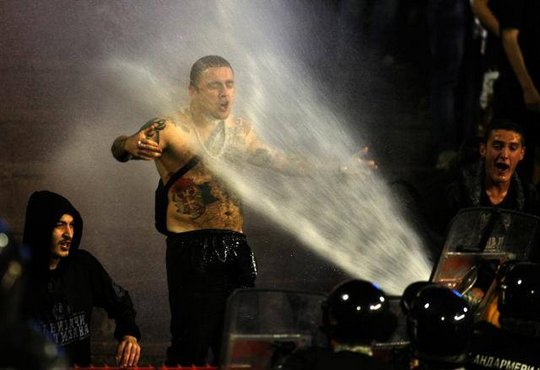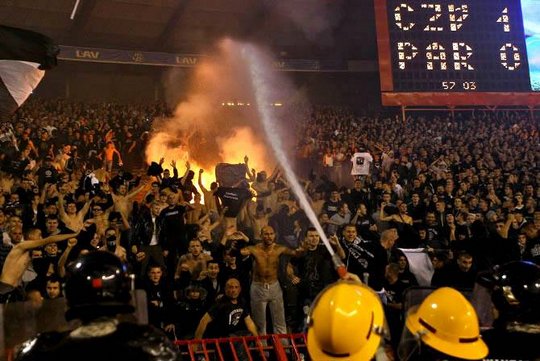 Source: www.mozzartsport.com, www.sportskacentrala.com, www.uisf.de