ITALY: Derby of Genoa!
ITALY: Derby of Genoa!
Last weekend we wrote ultras would boycott the Genoa derby because of early kick off time (12:30), but it seems that officials listened to fans and changed kick-off to 20:45. Result is a derby with great atmosphere!
The choreography from Genoa is spectacular. There is small white flags, foil stripes, advanced bannesr raised (castle and two figures), blue card boards and pyrotechnics. And the combination of all these materials looks perfect.
On the long side Genoa fans had 3 well painted banners raised as well!
Genoa: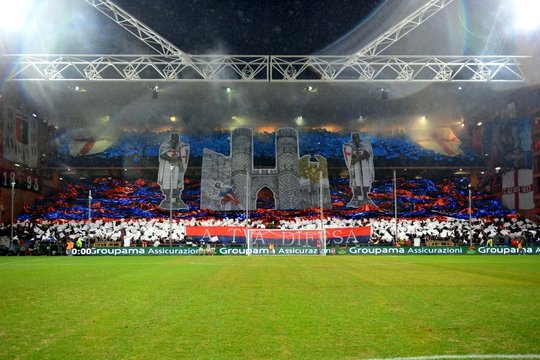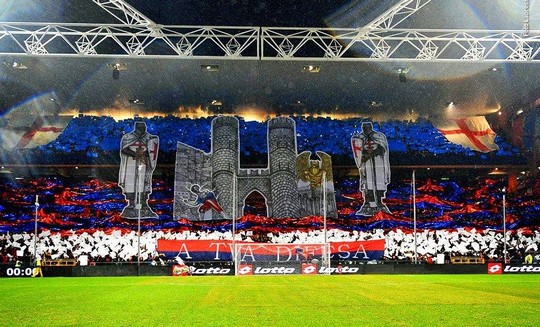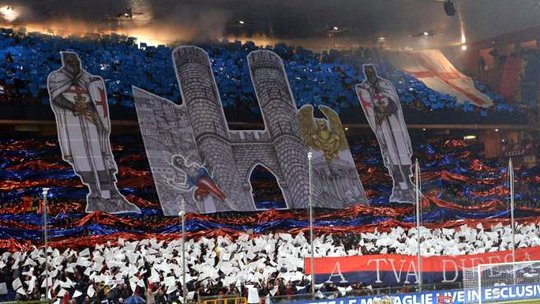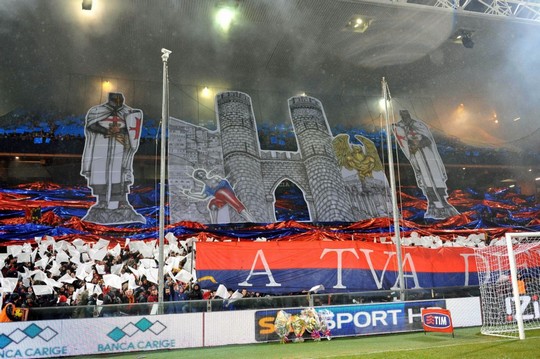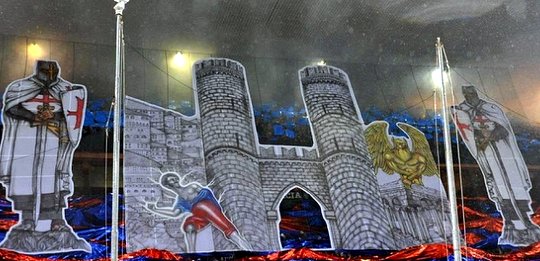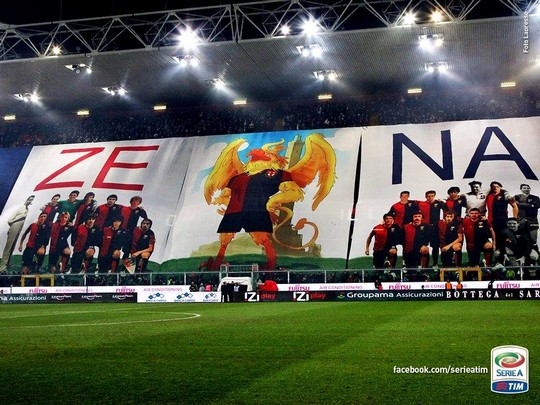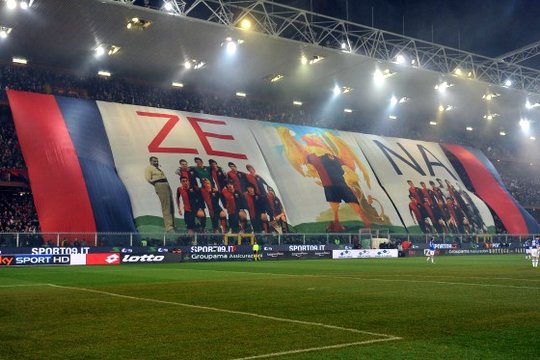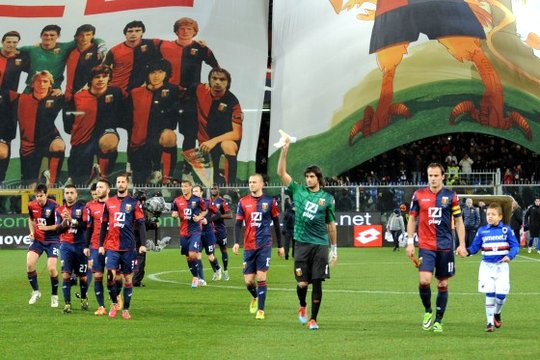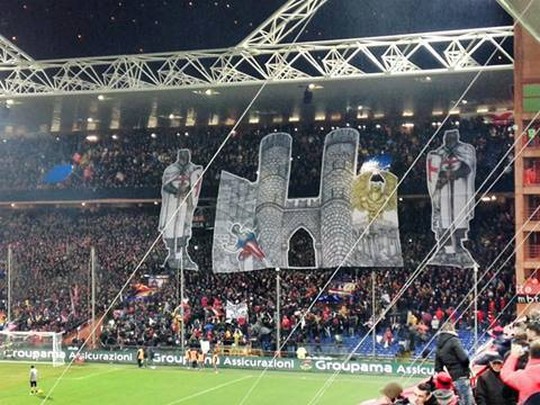 Sampdoria: