Euro 2016 Qualifications: High-risk match between the two enemies!
Euro 2016 Qualifications: High-risk match between the two enemies!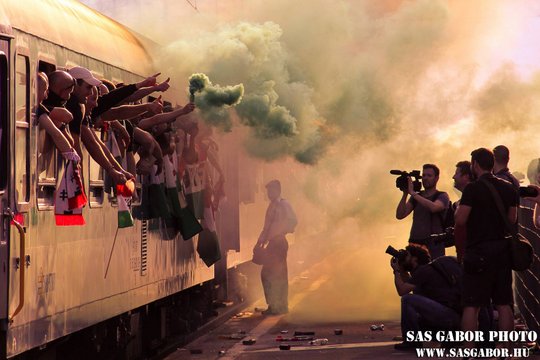 Very interesting days with Euro 2016 qualification matches. Yesterday we had Bulgaria - Croatia which was a total chaos. Today we have Romania vs Hungary and Poland vs Germany. And on Tuesday we end it all with Serbia vs Albania! Ultras-Tifo.net will keep you updated with the latest news from those matches.
Friday evening hundreds of Hungarian fans started their journey to Romania. Last year when Hungarians played away in Romania, there was a lot of trouble.
Updated: As expected trouble occurred during the match!
Many different actions during this match.
- Hungarians broke the fence at the top of the away stand and tried to attack Romanian fans, but they were chased back by the police.
- Hungarians and Romanian fans threw pyrotechnics on each others.
- Police/security had a fight with Romanian fans next to the away section.
- Police also invaded the home stand opposite the away section.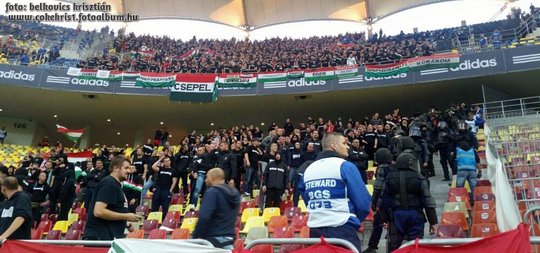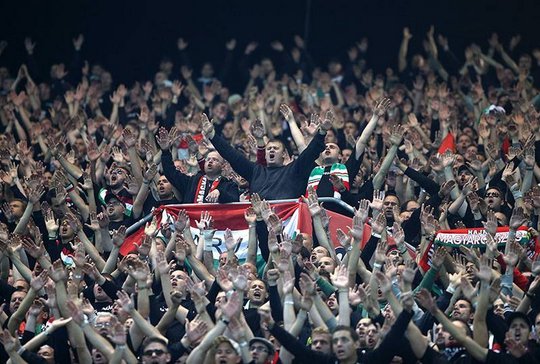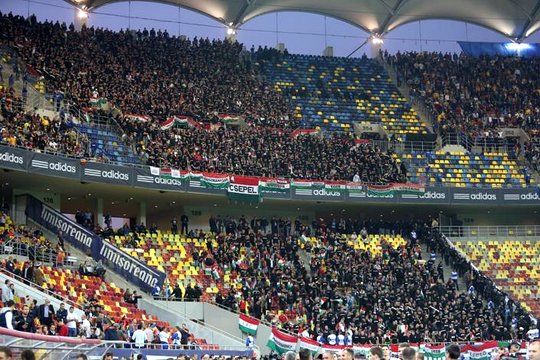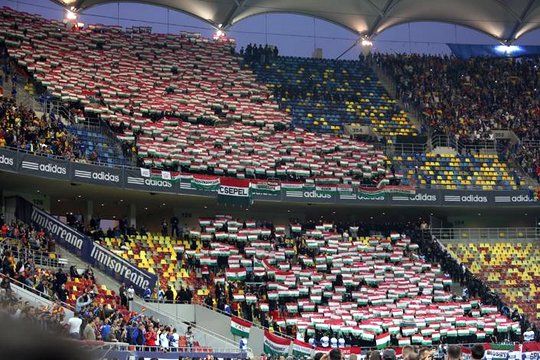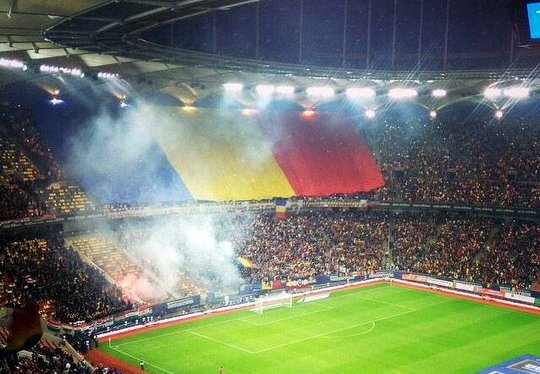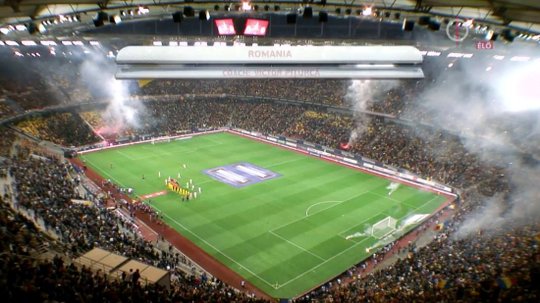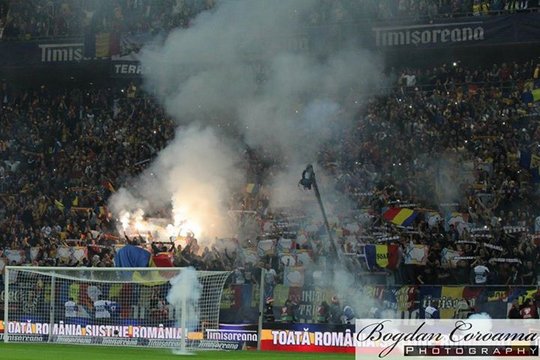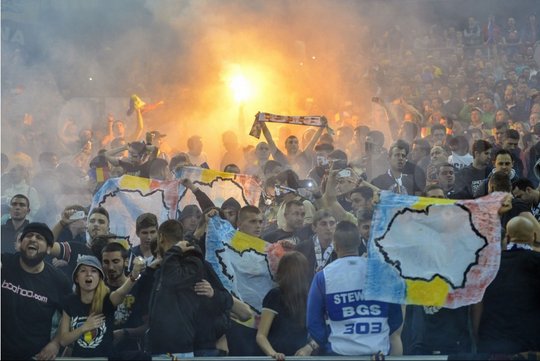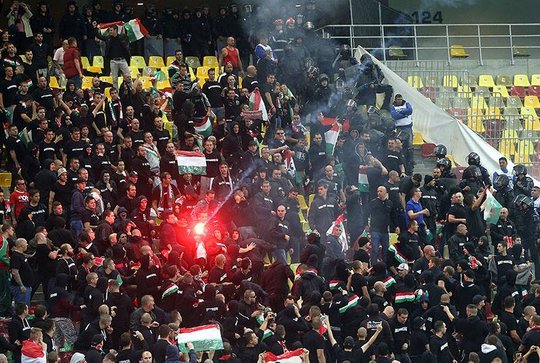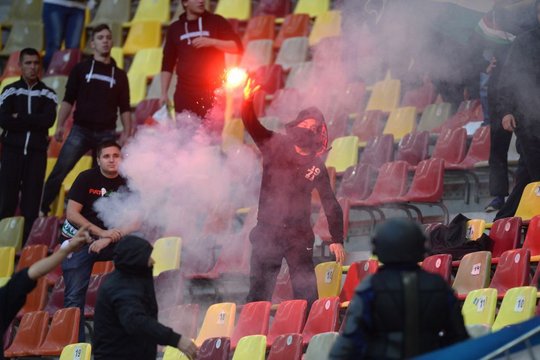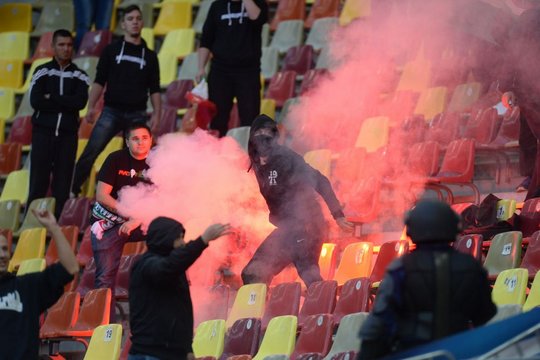 The guys in blue is the stadium security. Here they beat Romanian fans(!):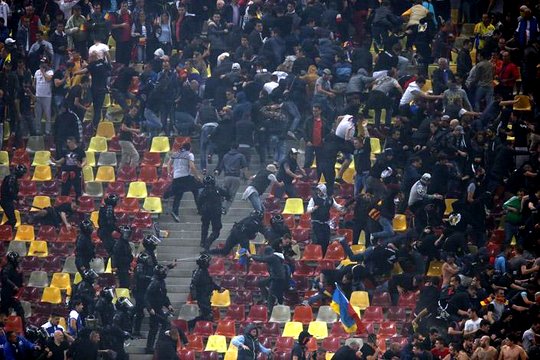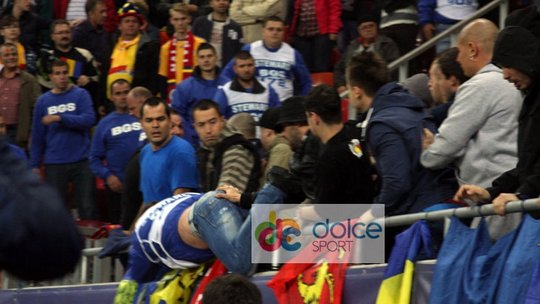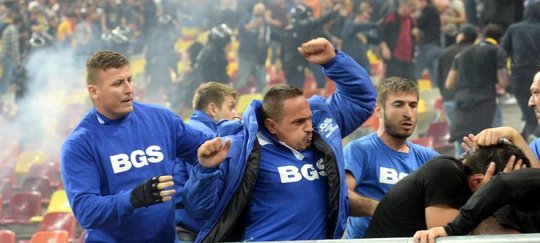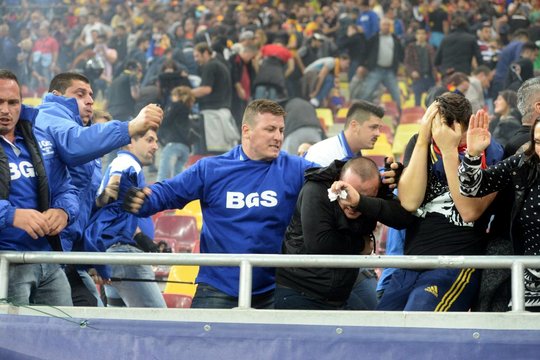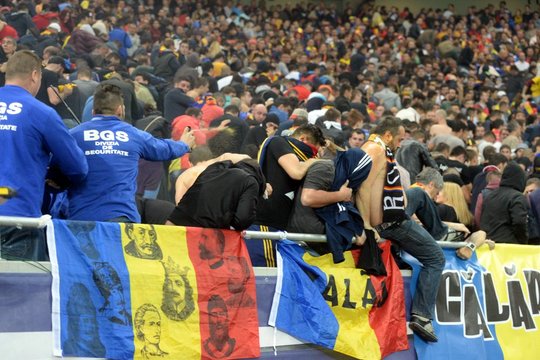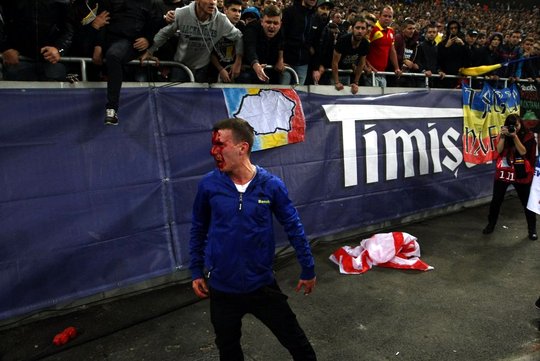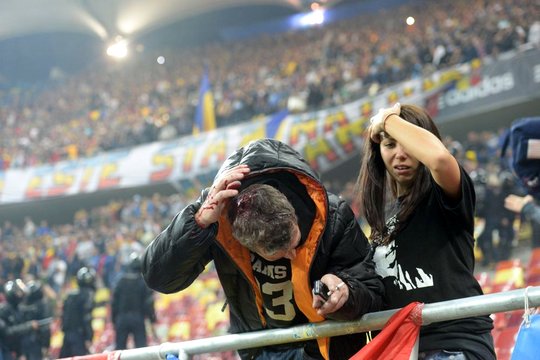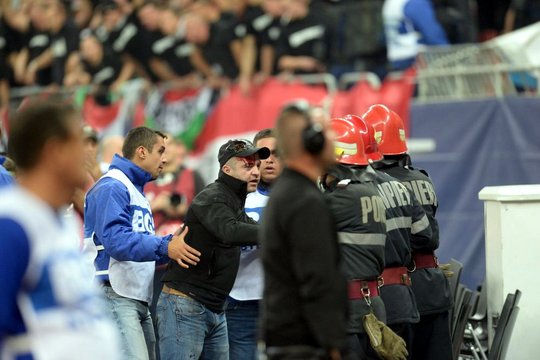 Videos:
This video show the police entering the Steaua stand:
Police stopped some of the Hungarian fans and searched their cars: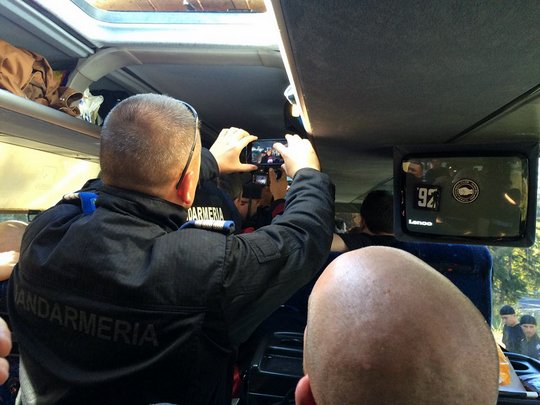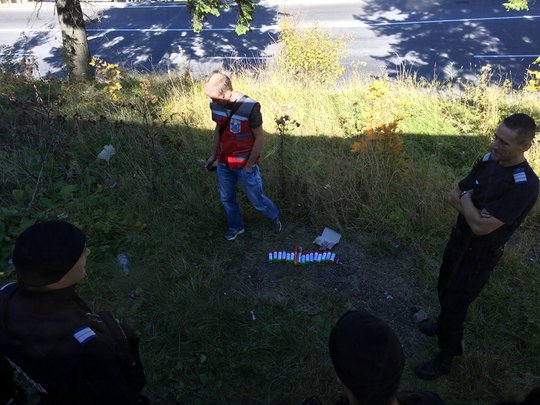 Fight on the road:
Group of Kispest, Debrecen and Videoton supporters attacks Romanian fans' bus. We don't know which group, Arad or Brasov. They were beaten: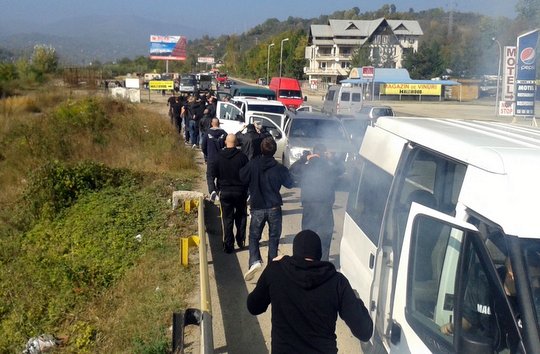 Some of the groups who travelled Friday: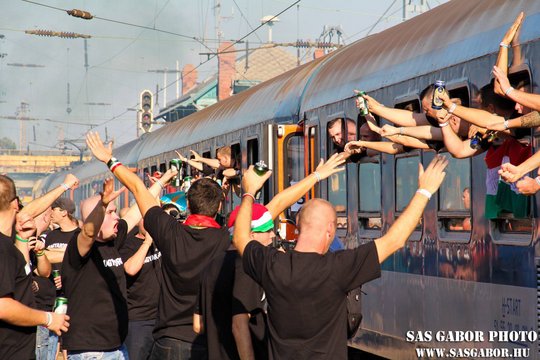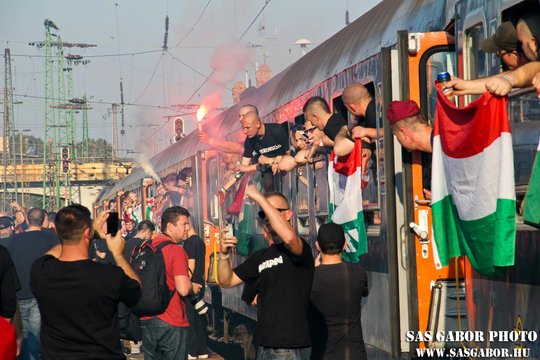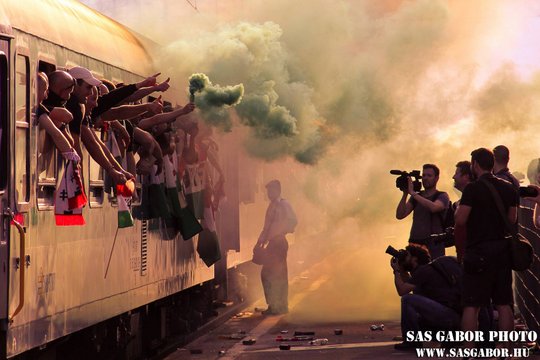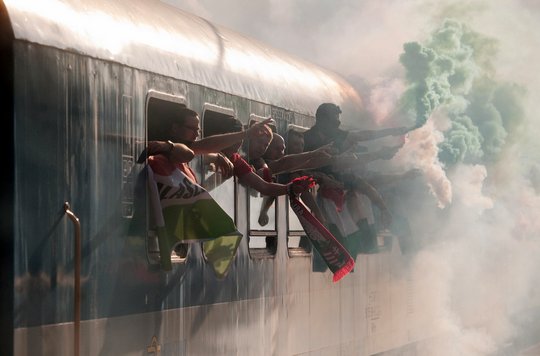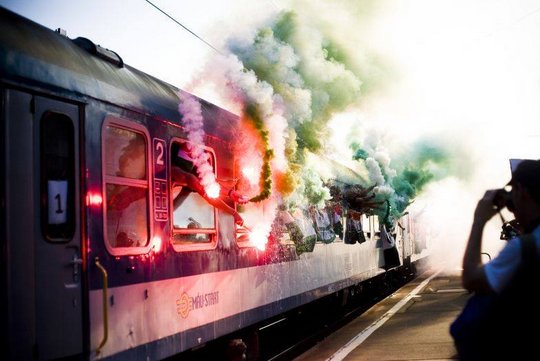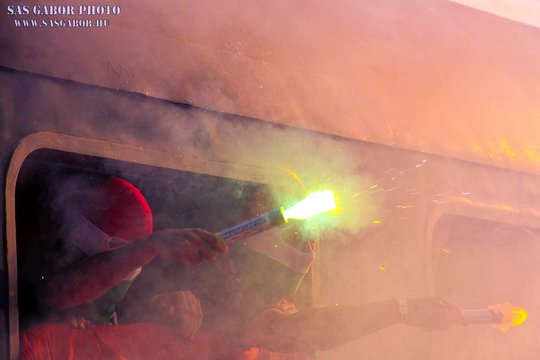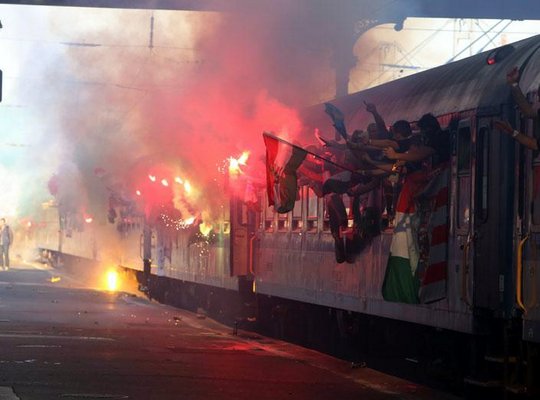 Debrecen: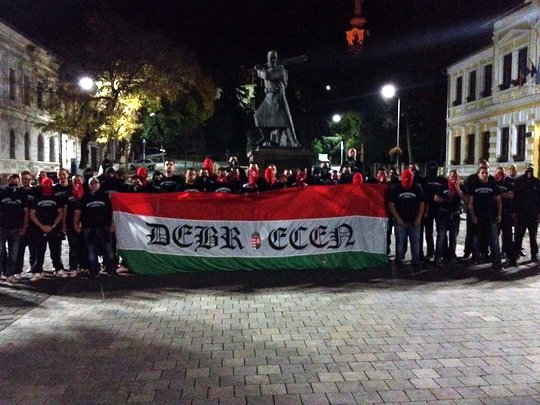 Békéscsaba , Vasas Budapest: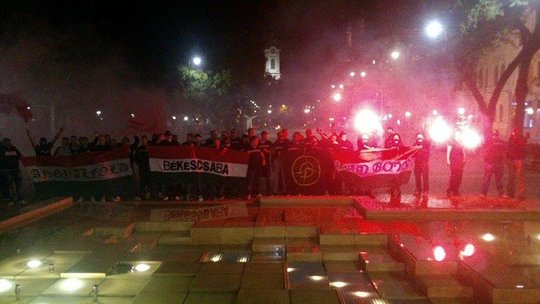 Ujpest: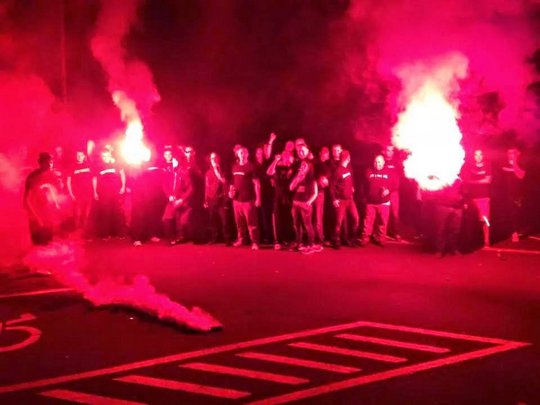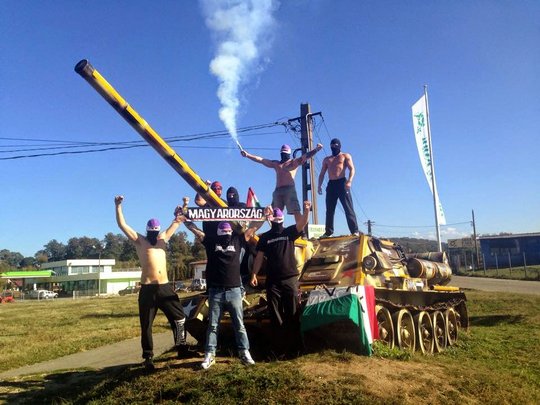 Ferencváros:
Mezõkövesd + Eger:
NYíregyháza: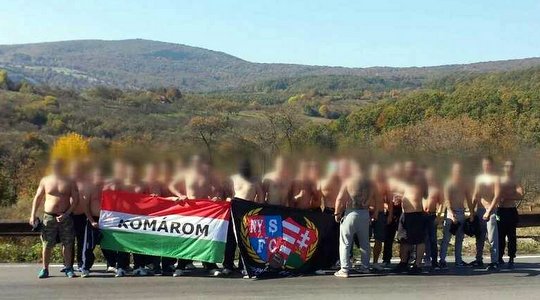 Kispest Budapest: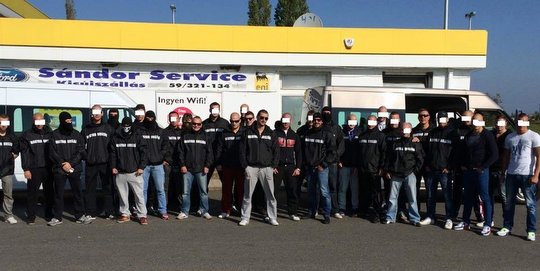 Photos: SAS Gabor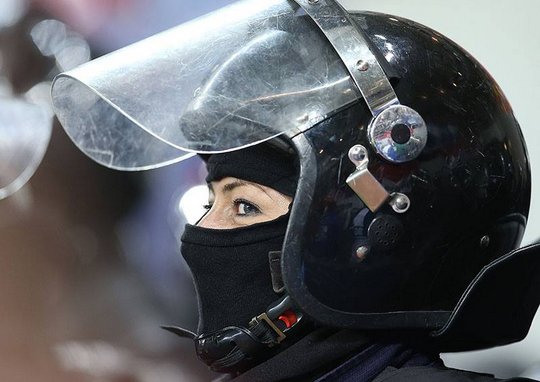 Visit our forum for latest news.