Republic of Macedonia: Shkendija  fans with choreo against Serbia.
Five days after abandoned match Serbia-Albania still much talk about it. Fans of Shkendija  (Tetovo, Republic of Macedonia) made a choreography showing Serbian incidents and with message "They (Serbs) are cancer of Europe - UEFA do you need more ?". After that they lighted many flares. Shkendija is club with Albanian majority.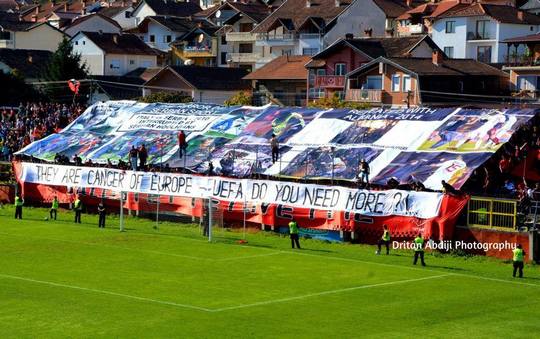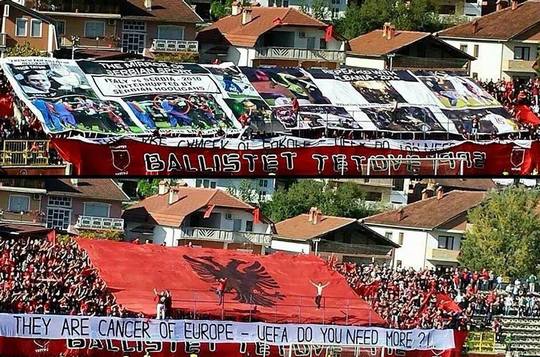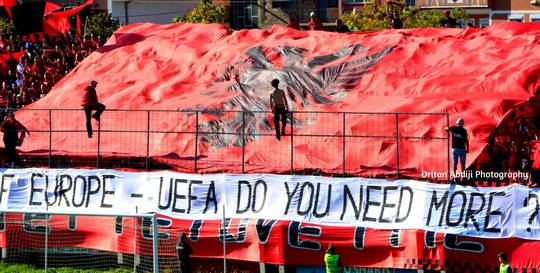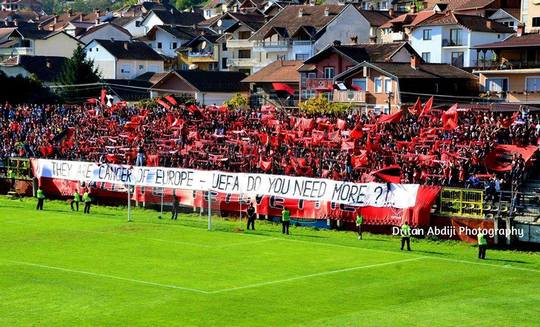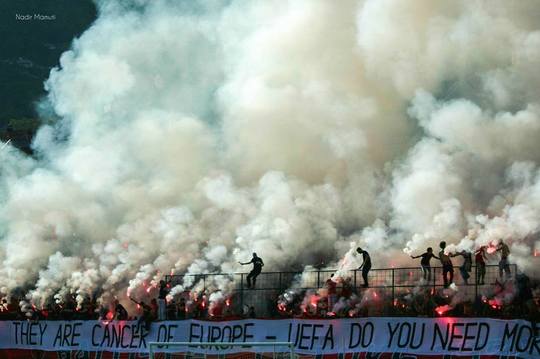 Please no Internet hooligans in comments.