Holland: New derby in Limburgse with lot of tension!
Holland: New derby in Limburgse with lot of tension!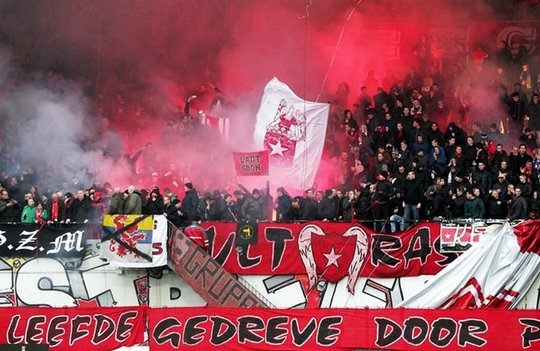 In the end of January we published an article from the Limburgse derby between Roda JC and Fortuna Sittard.
Another edition of the 'Limburgse Derby' took place last Sunday between MVV from Maastricht and Roda JC from Kerkrade. After 15 years of not playing each other the tension was still present between the two biggest clubs from the province Limburg, in the southern Holland near Germany. Which resulted in another great derby in the Dutch Jupiler League, which is the second level in Holland.
Before the match MVV fans found a way to welcome the away supporters despite the heavy presence of the cops. At the entrance of the teams both sets of fans had banners, followed by flares (MVV) and smoke bombs (Roda JC). Through the match, which MVV eventually won with 3-1, there was regular pyro and MVV fans continued to taunt their rivals and even former MVV players who play for Roda now by showing different text banners and even burn two stolen banners from Roda JC. The away fans reacted by demolishing several parts of the away stand. With Roda JC losing this important match there chances of becoming champions in the league are pretty much over...
MVV Maastricht: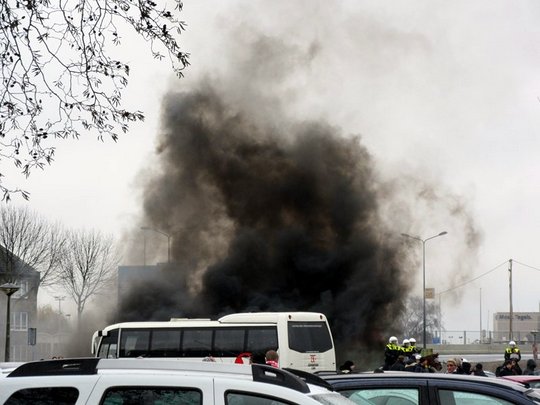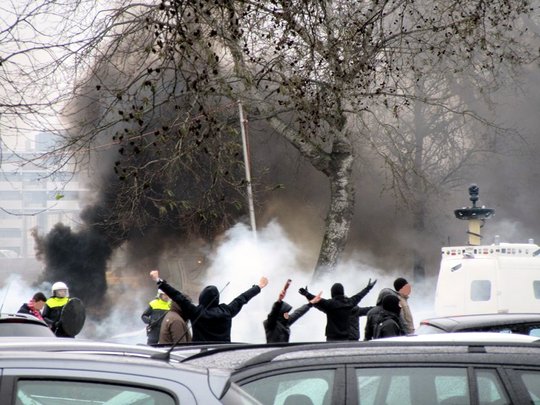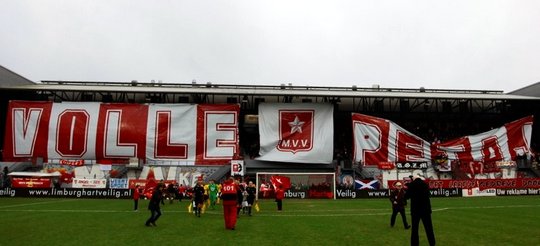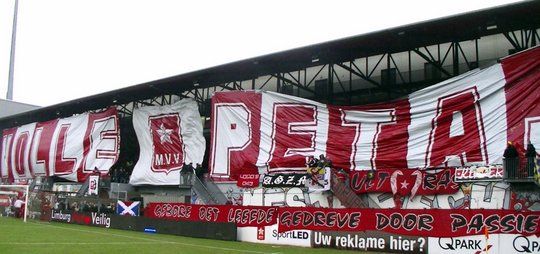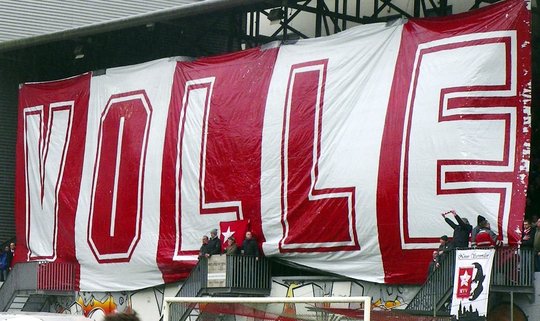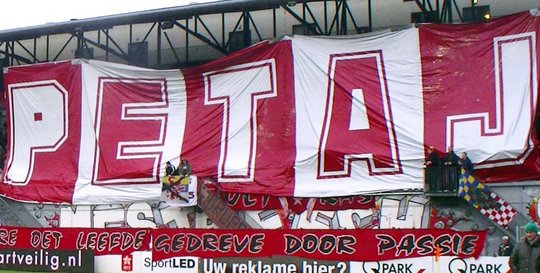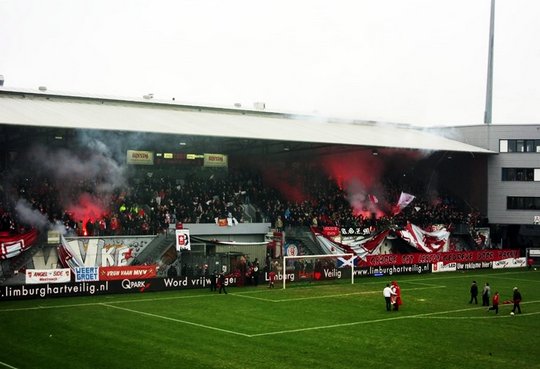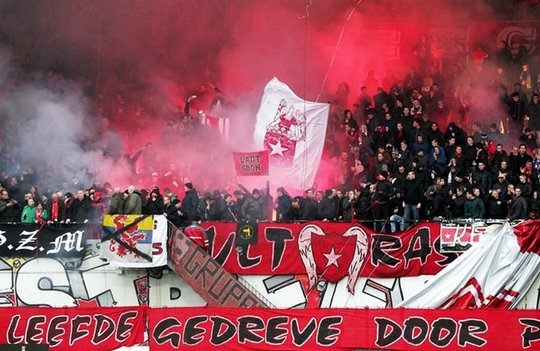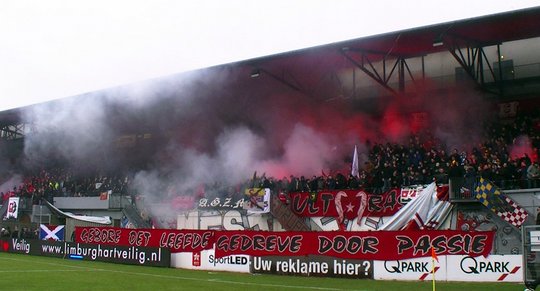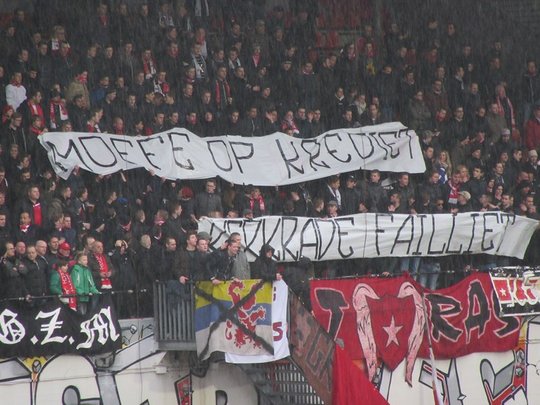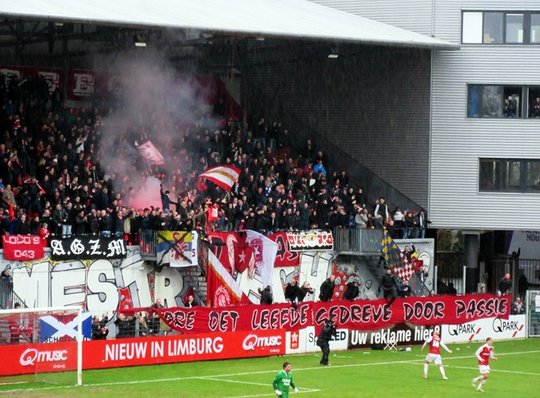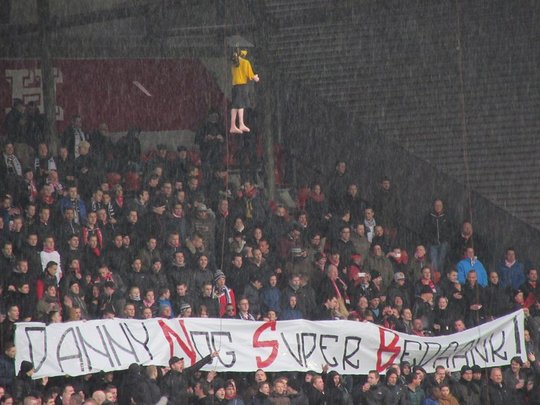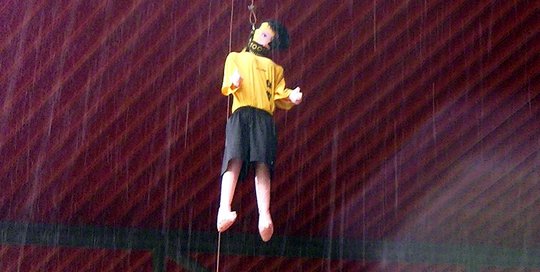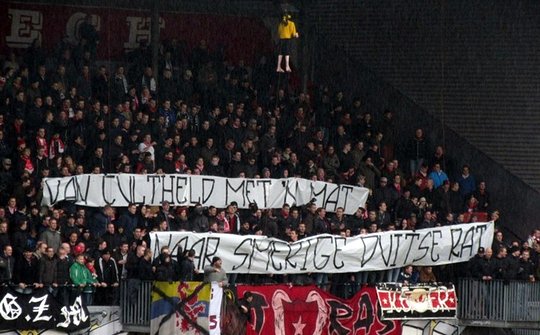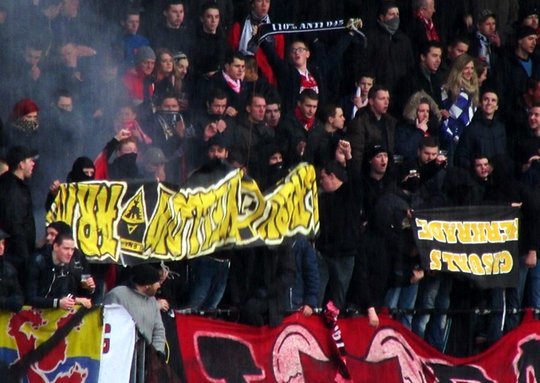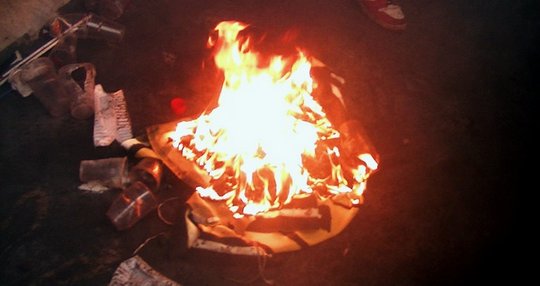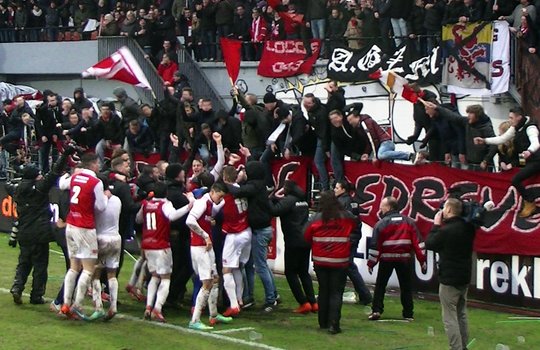 Roda JC: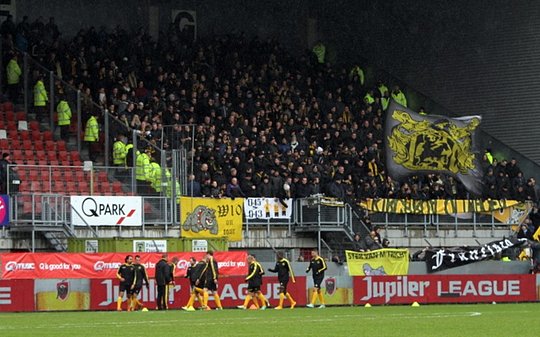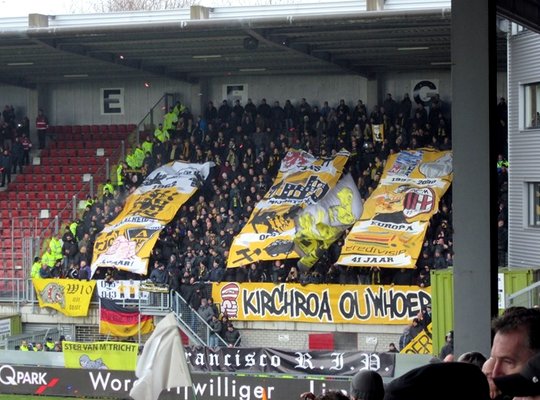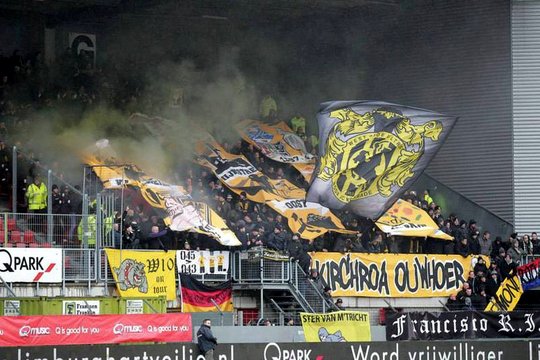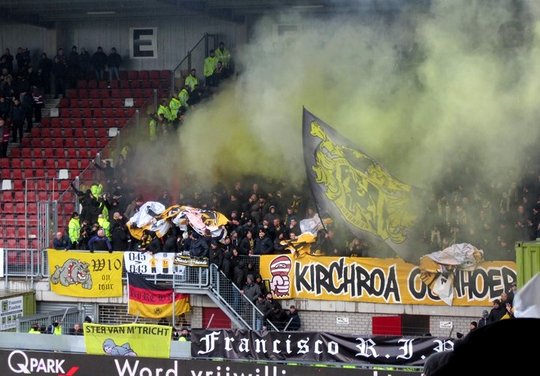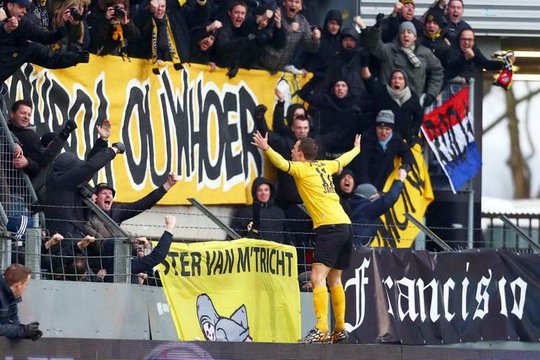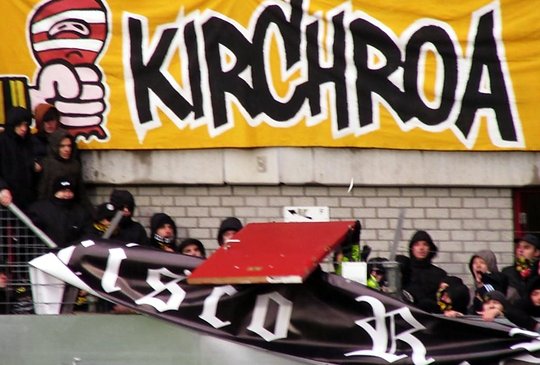 Source: www.heugem.net , maaswupperexpress , www.anp.nl