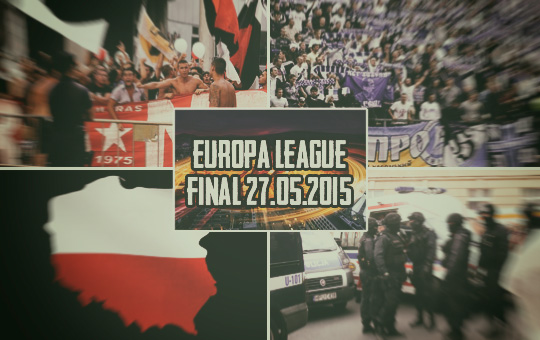 EL Final 27.05.2015, Warsaw, Poland.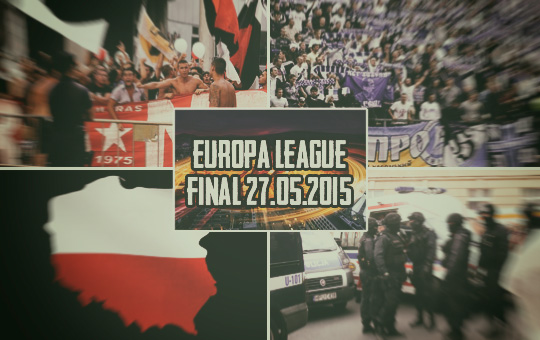 EL Final 27.05.2015, Warsaw, Poland.
Dnipro vs Sevilla in Poland. This is the Europa League final.
A lot of police all day in Warsaw, as this game is marked high-rate risked for troubles. From one side we have Biris Norte(Sevilla), from the other side we have Dnipro + Dynamo Kiev, and of course the home side that we all know will be out there "hunting".
Biris Norte took some flags of Slask in 2013 and since then Slask are everywhere in Europe to look for revenge.
Update 13:10
80 ukrainian fans arrested in Rzeszow on their way to Warsaw, because of a fight. There is no more info who took part in it.
Update 15:00
Slask Wroclaw fans attacked Sevilla supporters, while on the road to Warsaw. The car Biris Norte lads rented from Germany is completely destroyed. Police arrived immediately. (source: Eldesmarque Sevilla)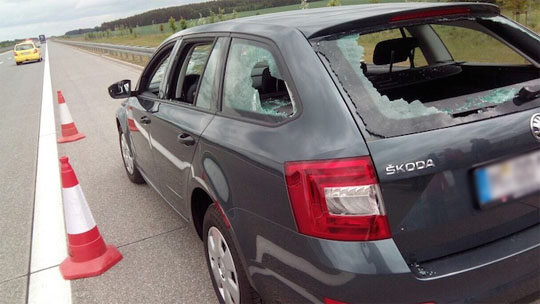 Sevilla fans in the fanzone in Warsaw before the game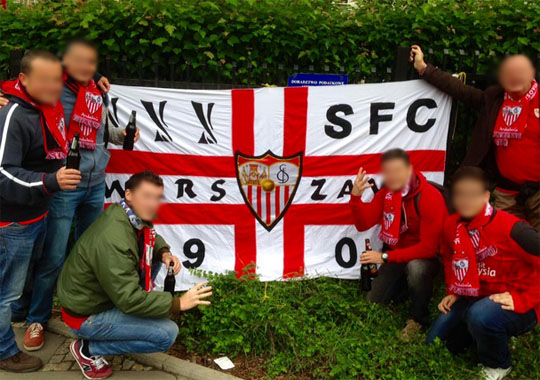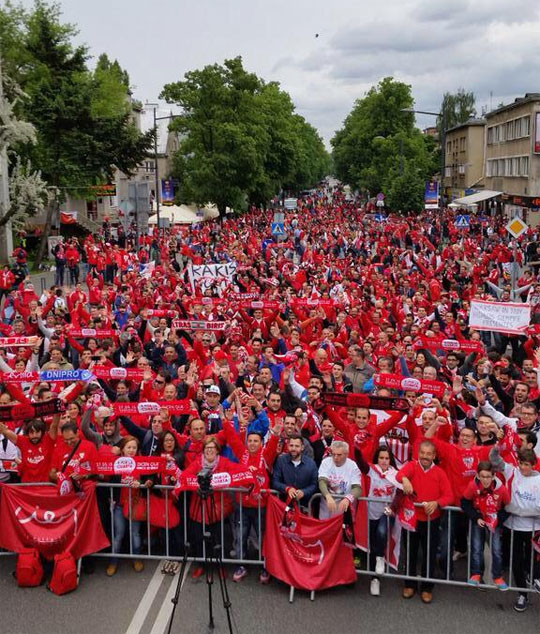 Dnipro fans corteo to stadium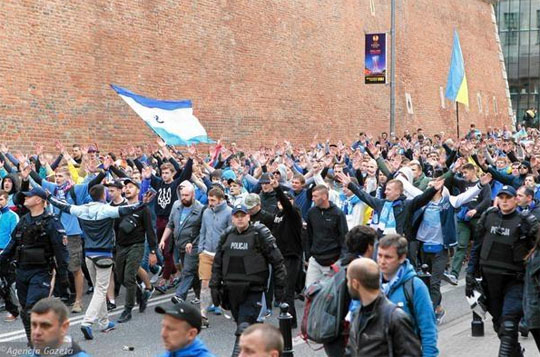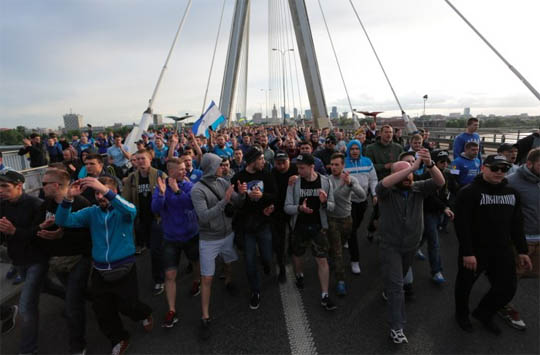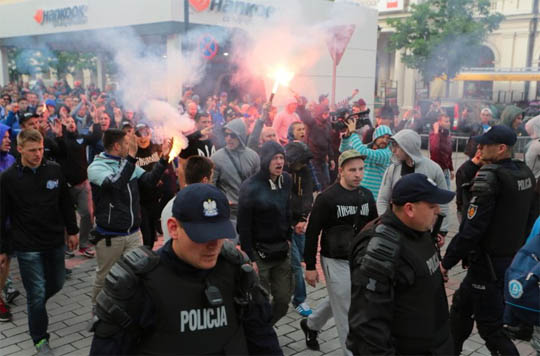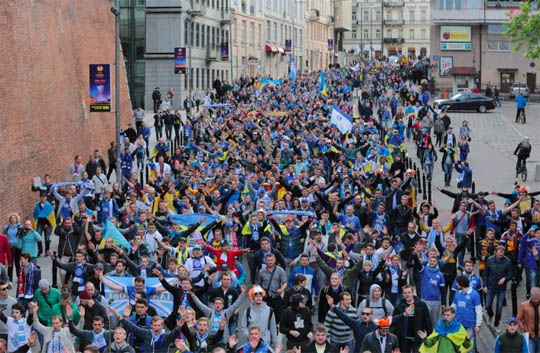 During the game:
Dnipro: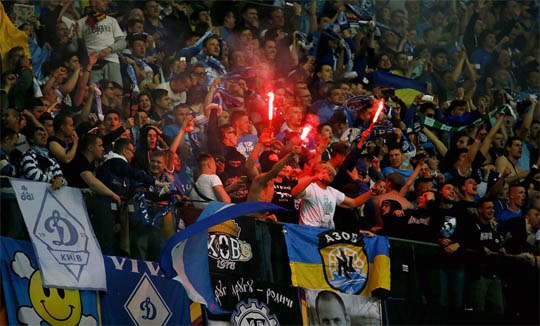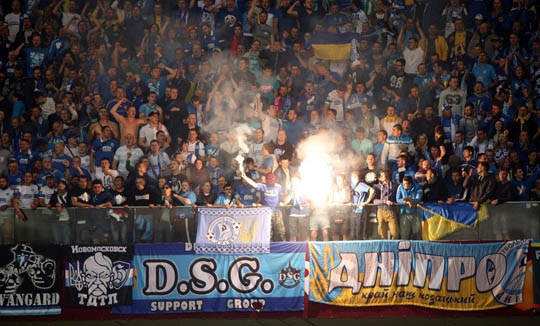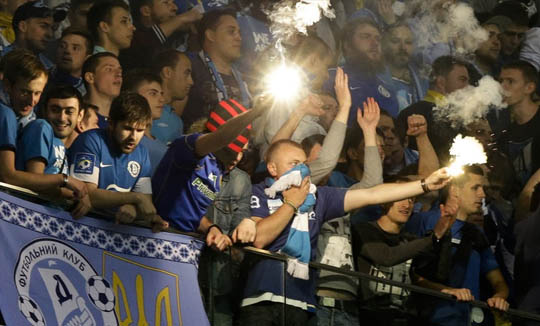 Sevilla: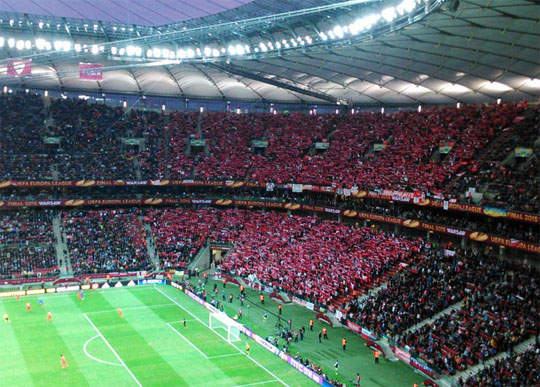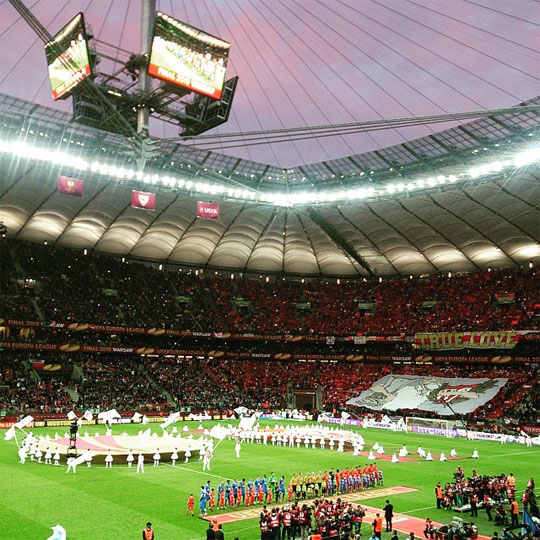 THIS ARTICLE WILL BE UPDATED!