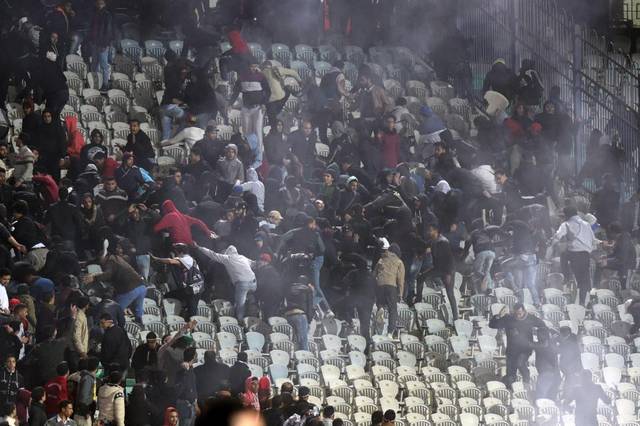 Ultras White Knights protested against Zamalek chairman and clashed with secret police!
Members of Ultras White Knights broke into the stadium during the friendly match between Egypt and Tunisia to protest against their club (Zamalek) chairman Mortada Mansour.
The night of 8th January marked one month ahead of the second anniversary of Air defense stadium massacre.
The ultras stormed the stadium demanding freedom for ultras members of UWK and justice for the 20 Zamalek fans killed in 8th of February 2015 on the hands of the police under the order of Mortada Mansour, and Raised banners reading 'Release our fans, execute Mansour'
At the same time, Alaa and Gamal Sons of the ousted president Moubarak were watching the match from main compartment of the stadium.
More than 20 UWK members were arrested in last days and waiting for trial.
Cairo international stadium has been under renovation since 2012 with security measures being implemented to meet the demands of the prosecutor and interior ministry regarding safety in the stands.
The stadium had been ready for more than a year but security officials had not allowed any high-profile games until Sunday, fearing civil unrest in the capital.
The situation in Egypt is getting worse and worse, with no fans allowed into stadiums since 2012, after Portsaid massacre. More than 1500 Zamalek supporters were arrested during the last couple of years in multiple occasions.
The war between ultras and club chairman Mortada Mansour never stopped and will never end. 3 Capos of UWK and more than 10 others have been in prison for more than 2 years.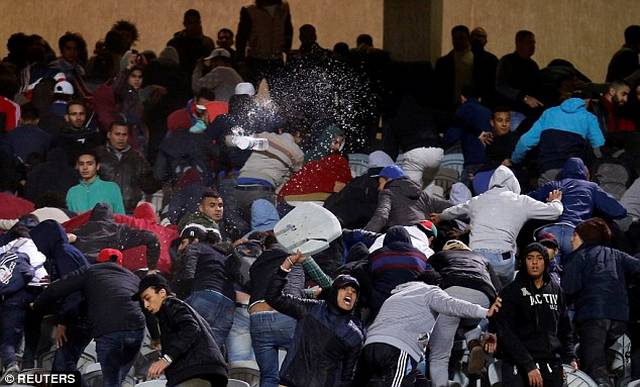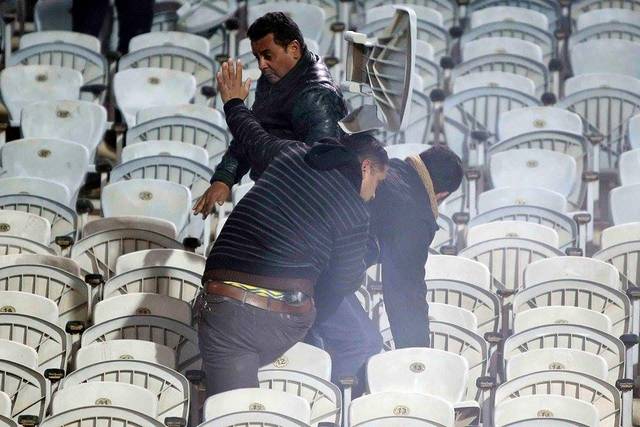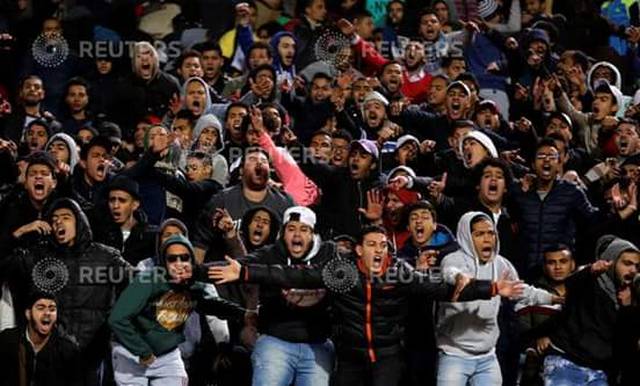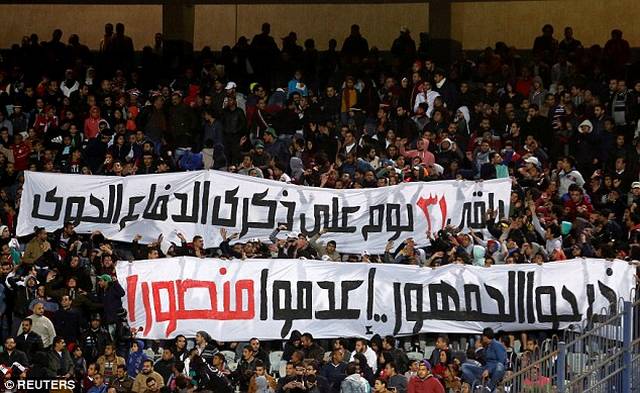 'Release our fans, execute Mansour'
VIDEO: