Most read articles on Ultras-Tifo in year 2014.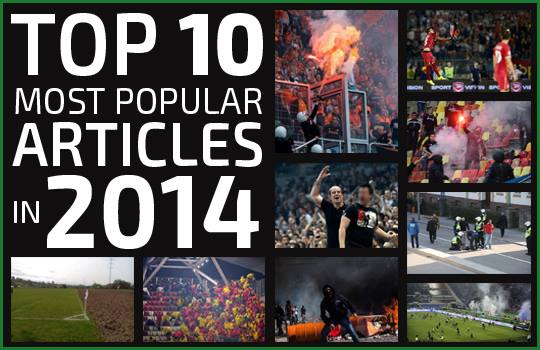 2014 has come to an end and it's time for our traditional "Top 10" article.

This year in which we celebrated our 10th anniversary, we published 947 articles! New record that we hope to beat in 2015.

As always, in this list we skipped articles that are featured in right menu (for example Girls gallery and Hooligan movies which is always popular).

As expected, poll for best action in 2013 was most popular. Soon we'll make a poll for 2014!