Best worldwide TIFO actions in 2015.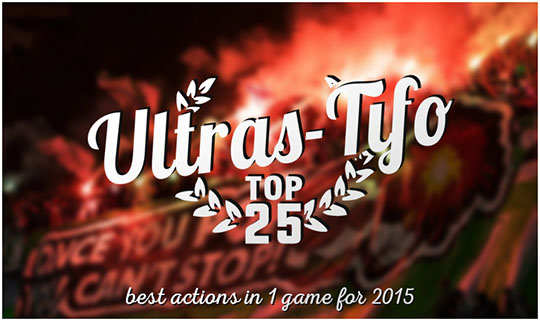 Best worldwide TIFO actions in 2015.
2015 is done and it's time to thank for all the effort and passion fanatic football supporters showed us during the year. Once again we are very impressed by what ultras have done all over the world!
In 2015 we published more than 900 articles on Ultras-Tifo.net. From those articles we tried to select the 25 best TIFO actions.
As usual it's very difficult to choose only 25 TIFO actions. Some groups suffer from bigger repression than others, some groups face bigger sanctions for pyro than other groups. Some of you support a small local club with few fans, some of you belong to one of the big groups with many thousand members.
One thing is sure, we are very thankful and respect all supporters who show great passion every weekend supporting their team. We (ultras) is what make football something special!
How to vote
We selected 25 TIFO actions, you vote for the very best!
This year we have published one gallery on our Facebook Fanpage. In this gallery there is 1 picture of every candidate. We consider all 25 candidates as winners, but that picture which got most "likes" at the end of Saturday 9th January will win this contest. Please don't only vote for your team, but on the very best TIFO action.
Top 25 TIFO actions in 2015

(Sorted by date, oldest first. Click on picture for full report from each match)
VIDEO: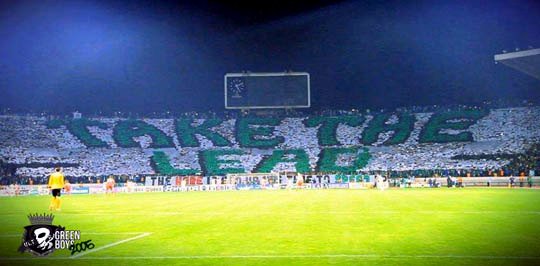 Impressive year by fans in Morocco. In this match Raja supporters displayed 3 choreography, one of them very complicated with horizontal plastic stripes. Topped it with pyro show.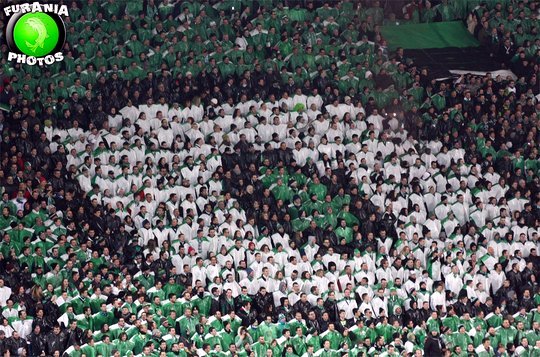 4 different choreographies by fans of Saint-Etienne. Very original idea with different color on the front and the back of the ponchos. When all the fans turned around, the choreo changed colors!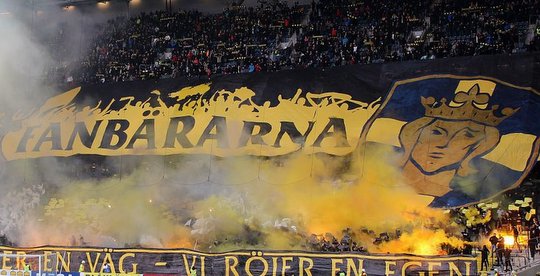 Many good matches between the 3 Stockholm clubs this year. We selected this show by AIK because it looks nice. Include many different materials, nice painting and tons of pyro is used.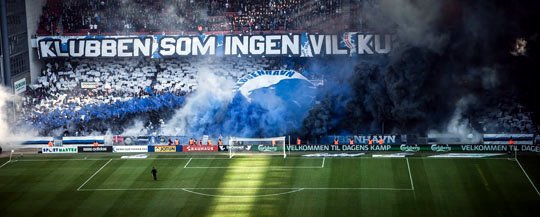 First fans of FCK displayed one huge banner which is very nice painted. When banner is removed, another choreo is displayed. To make it perfect they light of a lot of flares and smoke.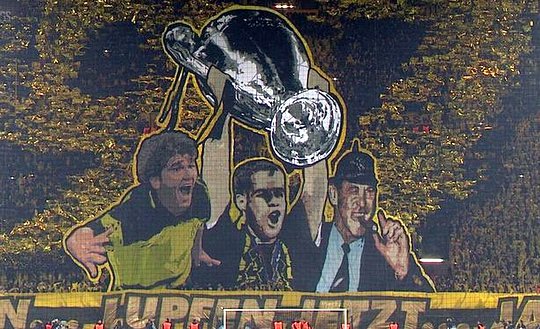 Choreo about the CL final in 1997 which Borussia Dortmund won. All fans wear ponchos, while some of them hold up cardboards to create "97".
They also raised one 3D painting.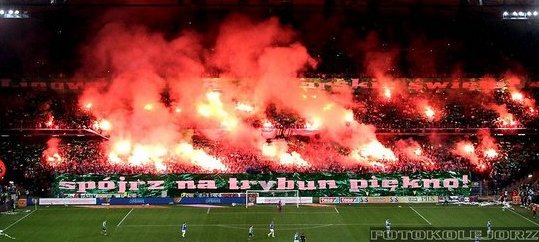 Lech Poznan against Legia is always interesting. This time fans of Lech displayed 4 different choreographies together with 2 very big pyro shows.

Choreography on all 4 stands! 8 different groups worked together on this show. Very nice with the long text banner all around the pitch.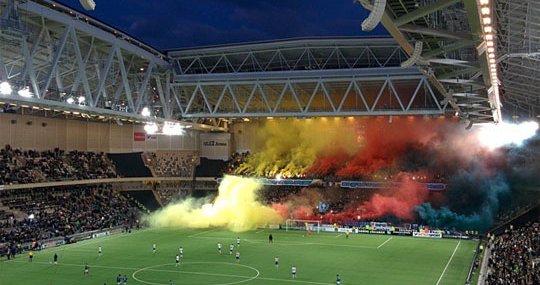 Another show from Stockholm. Fans of Djurgården displayed one massive banner covering the whole away stand. Later they light off flares and finish it all with a big smoke show. Very nice when the colours yellow, red and blue is separated like this.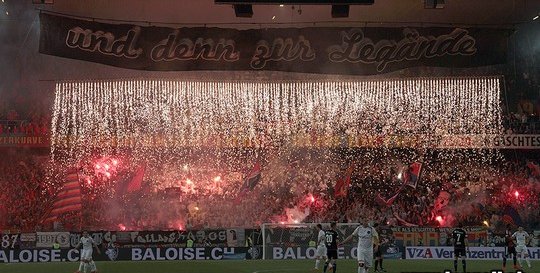 Choreography on all 4 stands to celebrate as Swiss champions 2014/2015. One big banner with painting of legendary captain Marco Streller, under that Basel fans had prepared one more choreo.
Big bonus with pyro show from the roof!

Simple and nice! This strobo show (flashing pyro) by fans of Avellino looked nice. With the ongoing repression against Italian ultras, it is very nice to see big pyro shows like this.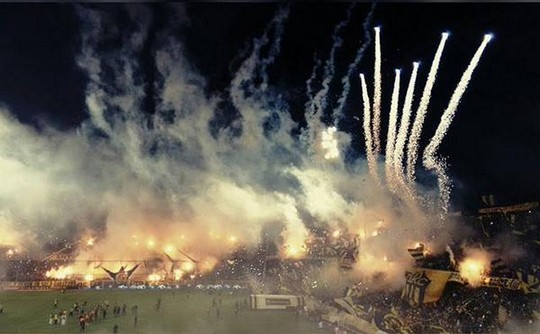 South-American style and another crazy show by fans of Rosario Central in Argentina. It's hard to tell which stand belongs to the fanatics, because all spectators is just mental!
Big firework is also launched from the crowd and not on the roof or behind stadium as some clubs tend to do elsewhere.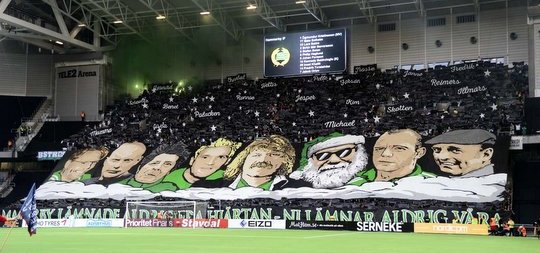 3rd team from Stockholm among our 25 candidates. Hammarby was finally back in the Swedish top league and had many fantastic shows last year. We mean this choreo looks very nice with good paintings. Just after they made one spectacular green pyro show, followed by some more pyro during the match.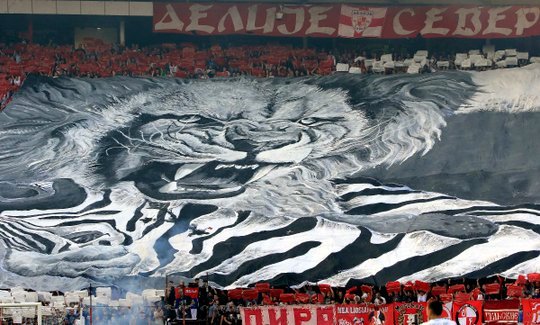 Another impressive year by fans of Zvezda (Serbia). In the derby against Partizan they had one card display together with a nice banner. Later just tons of pyro. First white smoke, then red smoke and to make it perfect they finished with one insane big pyro show.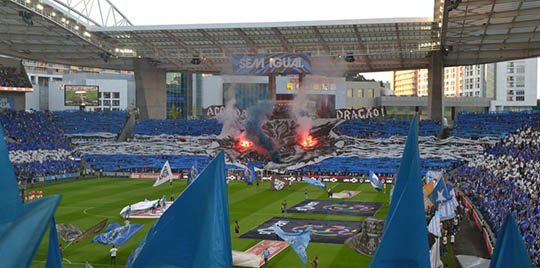 Fans of Porto tend to have at least one very decent show every year. In the match against their rival Benfica they displayed TIFO on all stands.
Behind one goal they used horizontal plastic stripes together with a banner. Nice details with flares!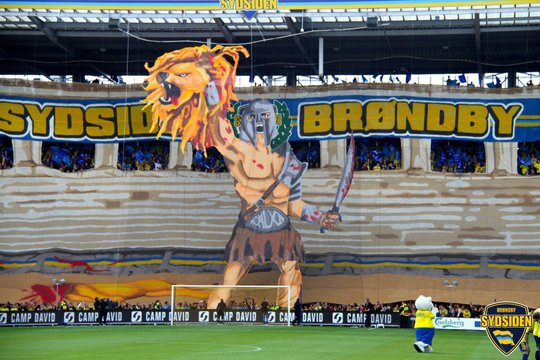 Brøndby didn't disappoint us in any of the derbies last year. We selected this TIFO action as their best show.
3 big detailed banners covering two of the long sides and one short side. Very original idea and there is a lot of work behind this TIFO.
Much pyro during the match, included yellow smoke covering the away fans!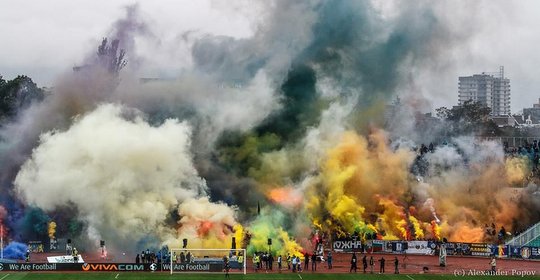 Friendly match to celebrate 50 years since Levski played their first match in an European competition. Big banners from the roof on the long side, choreography on the ultras stand and one massive pyro show with bombs, smoke, flares and all you can imagine.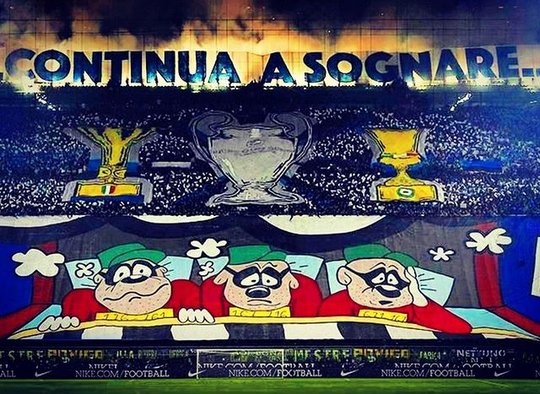 Big choreography on all 3 levels which minds us about the glory days of Curva Nord. Detailed paintings and perfect with strobo pyro behind the banner at top.
12 000 sqm banner and they played in German 3rd league. Guess that's enough said. A lot of work behind this show by fans of Dynamo Dresden.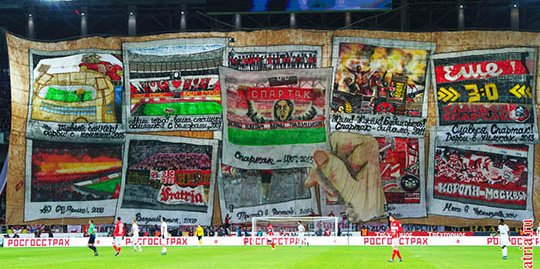 Big banner raised to the roof. One 3D "hand" replace one photo with another. You need to see video of this to really understand the details.
Fans of Spartak also made one big pyro show in this match.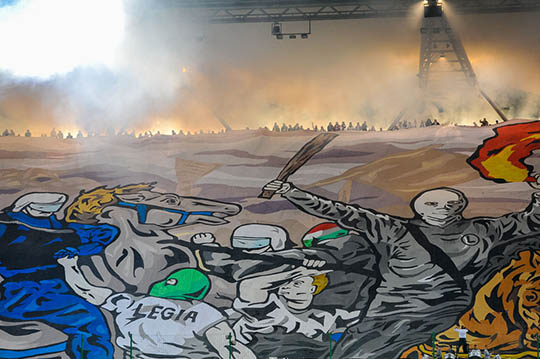 5 different TIFO shows in one match! Big banners, good paintings and a lot of different pyrotechnics.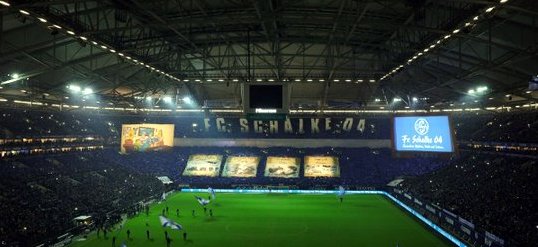 Original idea by fans of Schalke. They used projector to play one historical video, as part of the whole choreography. You need to watch the video in article to fully understand this show.

Another candidate from German 3rd division. Fans of Magdeburg displayed choreography on all stands when they celebrated their 50th anniversary.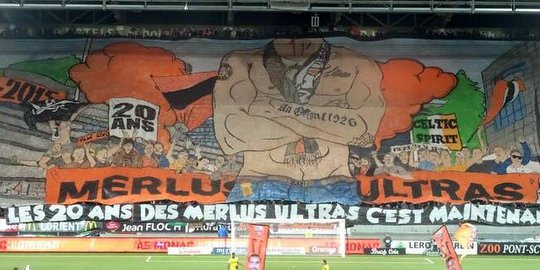 Ultras group with 20th anniversary. Impressive what such a small group manage to make! Very original way to unfold the banner which got paintings on both sides. This looks cool, it's huge and it's well made!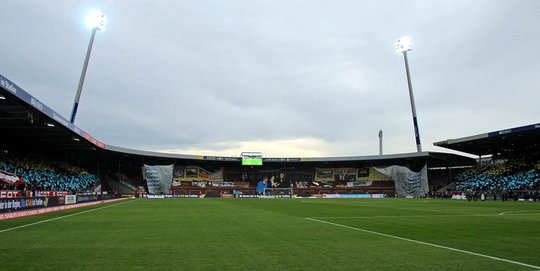 120th anniversary of Eintracht Braunschweig was celebrated with one very impressive choreography with a lot of smooth details!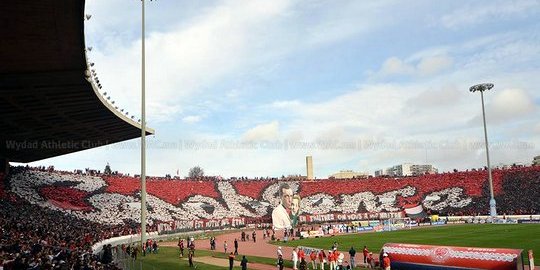 Another impressive year by fans of Wydad. In the derby against Raja they displayed 4 different choreographies, used 3D banners and finished with one big smoke show.